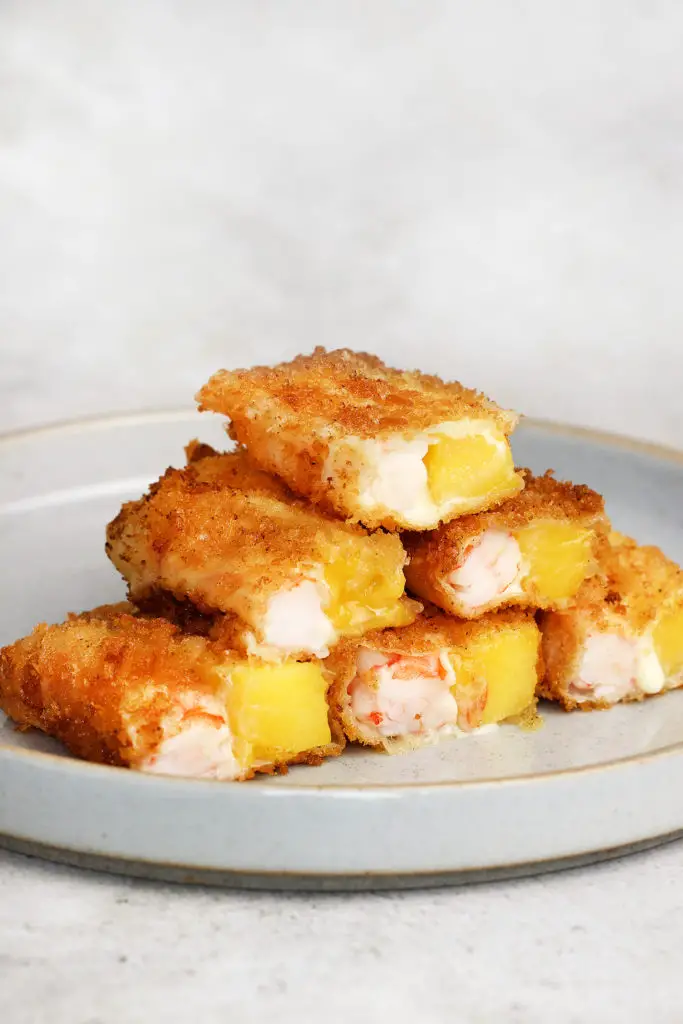 Fried prawn & mango roll is a dim sum dish that's really yummy but surprisingly not that commonly found in Singapore (or at least I haven't seen it around much). I think I've only tried it once or twice many years ago but I remember it tasting really good! It's full of contrasting flavours and textures – savoury yet sweet, soft yet crispy.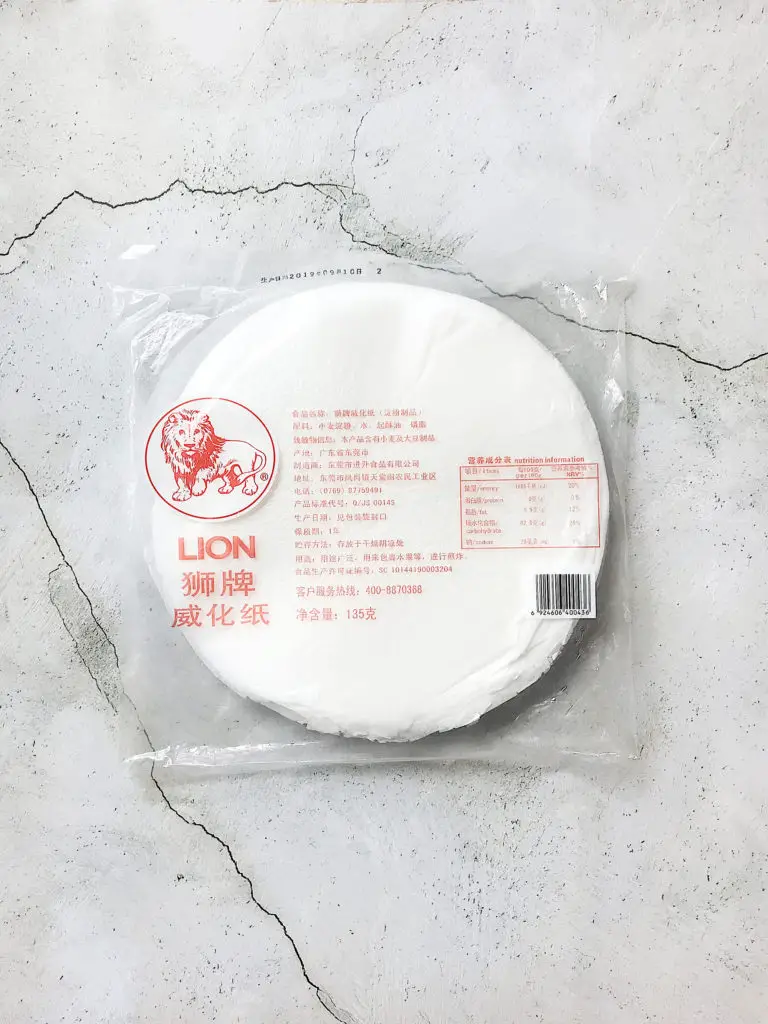 You will need some wafer paper for this dish. It's a type of edible paper that's different from the Vietnamese rice paper and the Chinese spring roll pastry. I actually bought this on Taobao because I can't seem to find it in Singapore. It's really cheap on Taobao, and there's a lot of sheets in one pack.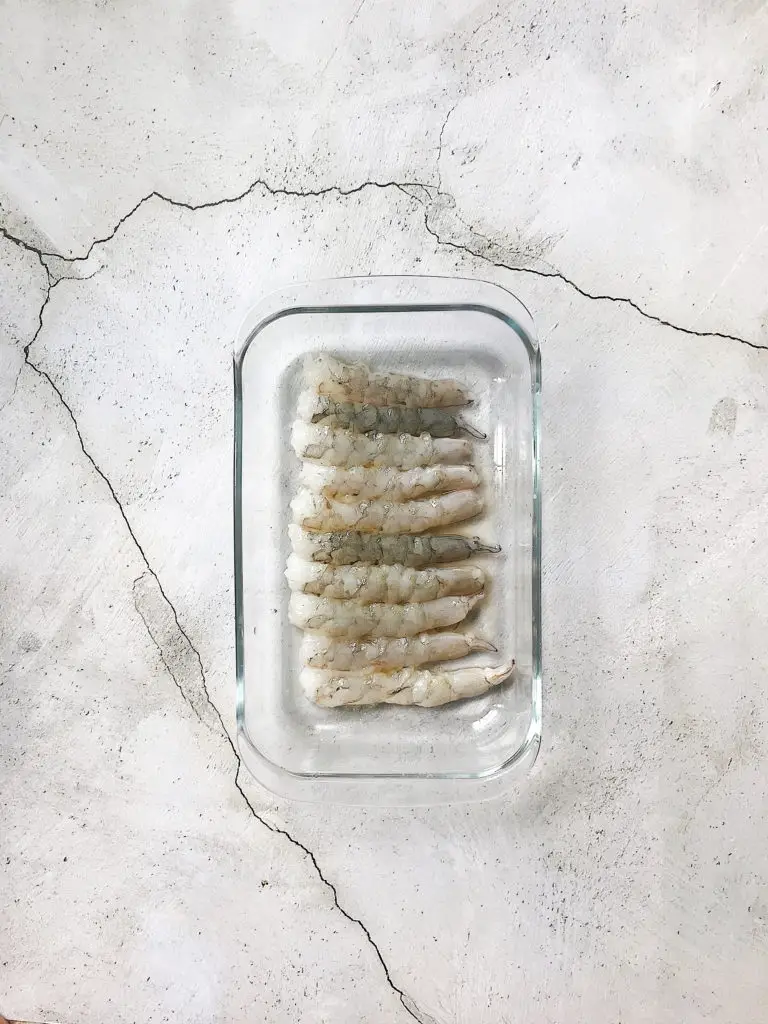 If possible, straighten your prawns. I believe the prawns aren't straightened in the original dish but I decided to so that there will be equal amounts of prawn and mango throughout the roll. In order to straighten the prawn, make a few shallow diagonal cuts on the underside of the prawn, then press down firmly on the prawn from one end to the other. You will hear slight "pop" sounds as the prawns straightens.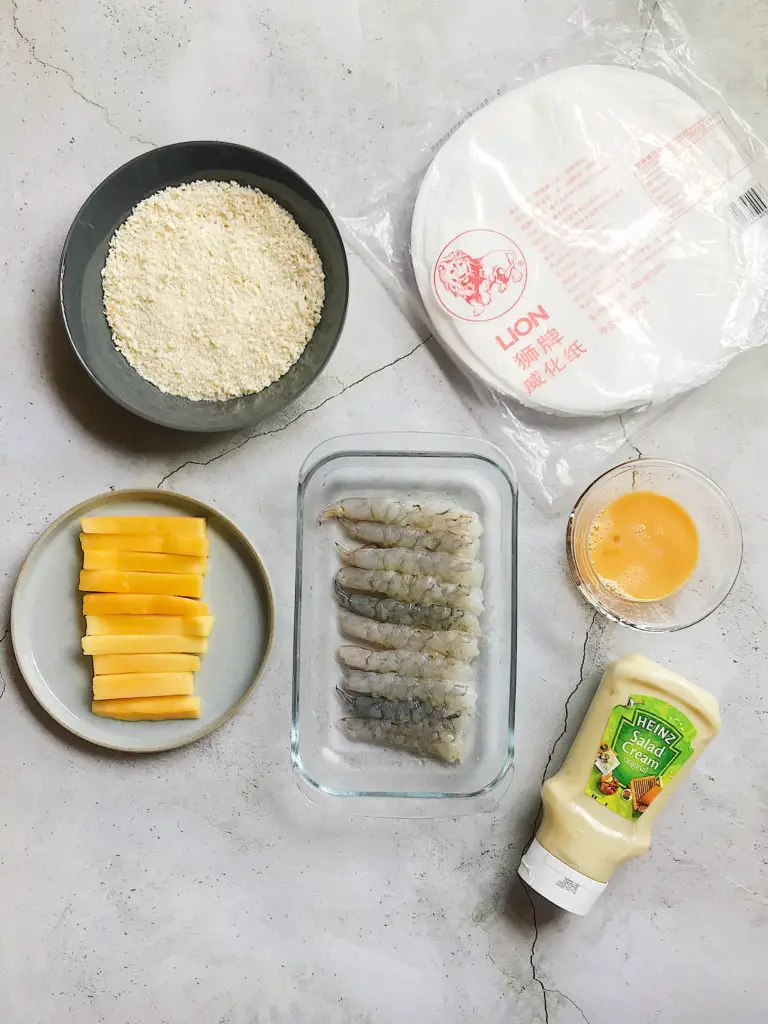 Mise en place – you'll need prawns, mango, water paper, salad cream, egg mixture and breadcrumbs. (Note: I believe this dish uses salad cream but I'm not sure what type they use. The only kind I can find in the supermarket is the Heinz one. If you know what type of salad cream they use exactly, do let me know!) Try to cut your mango into strips that's the same length as the prawns as much as possible. Do work fast when wrapping the prawns and mango as the wafer paper might tear easily once it gets wet!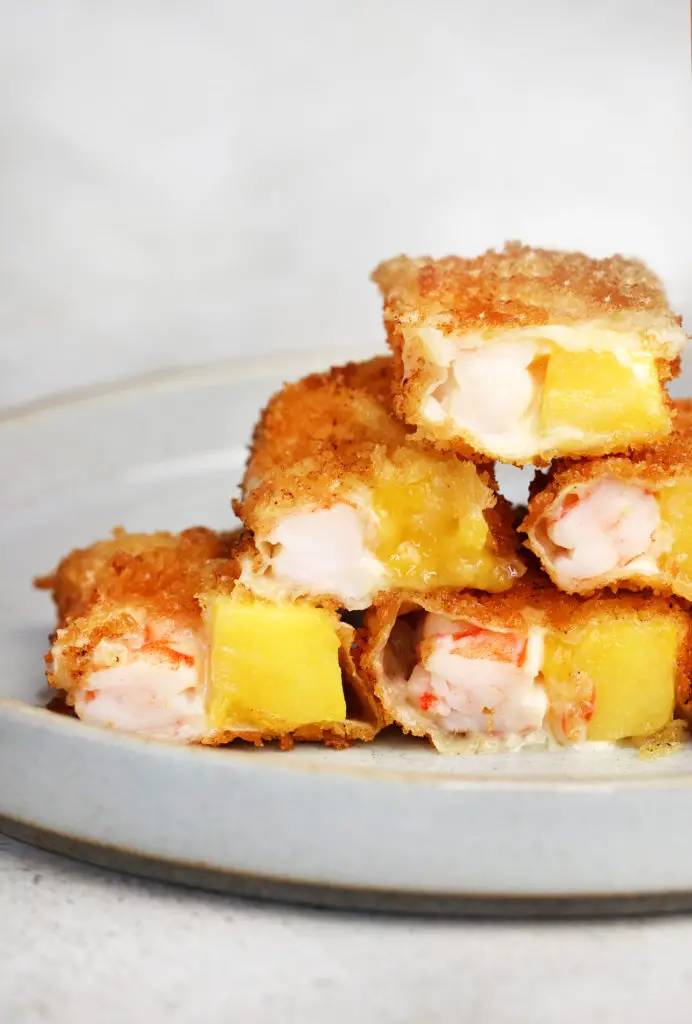 Make sure to use ripe mangoes as the success of the dish highly depends on the flavour of the mango! If your mango is ripe enough, your resultant prawn & mango roll should be wonderfully sweet, with a hint of saltiness.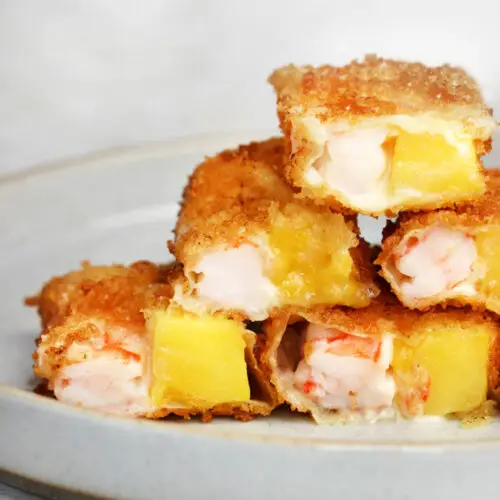 Fried Prawn & Mango Roll
Ingredients
10

wafer paper

10

large prawns

shelled & deveined (season with soy sauce & white pepper)

1

ripe mango

cut into strips

salad cream

1

egg

beaten

40

g

breadcrumbs
Instructions
(Optional but highly recommended) Place prawns on a chopping board, with the underside (belly) facing upwards. Make a few shallow diagonal cuts on the belly, then press down firmly on the prawn from one end to the other to straighten it. You will hear a slight 'pop' sound as the prawn gets straightened. This step is to straighten the prawn so that the roll has even amounts of prawn and mango, but you can skip this step if you prefer.

Season the prawns with ¼ tsp of soy sauce and a dash of white pepper. Keep in the chiller for 10-15 minutes.

Cut mango into long strips, around the same length as the prawns.

Place prawn & mango onto the bottom end of a wafer paper, squeeze some salad cream on top, then roll and fold the wafer paper, sealing it with egg mixture. Try to do this fast as the wafer paper gets wet and sticky once it comes into contact with the salad cream and egg wash.

Using a silicone brush, brush the entire roll with egg mixture. Dip the roll in breadcrumbs, ensuring it is evenly coated.

Deep fry mango & prawn rolls until brown.