I love Smoothie King's Strawberry Lemon Twist!! Sour fruits – grapfruit, strawberry, lemon, pineapple and green apple – are my ultimate favourite fruits. Unfortunately, all the Smoothie King outlets have closed down in Singapore ): I had a sudden craving for that drink so I tried to "replicate" it for myself.
Apparently, the ingredients used for their Strawberry Lemon Twist includes stawberries, lemon juice, papaya juice, and turbinado sugar. I was surprised when I saw papaya juice in the list but I tried adding some papaya into my smoothie blend anyway. I thought it tasted better without the papaya though. I also didn't buy turbinado sugar because I didn't want to buy a whole packet only to use a few teaspoonfuls. I actually didn't add any sugar because I thought the sourness of the drink was perfect for me.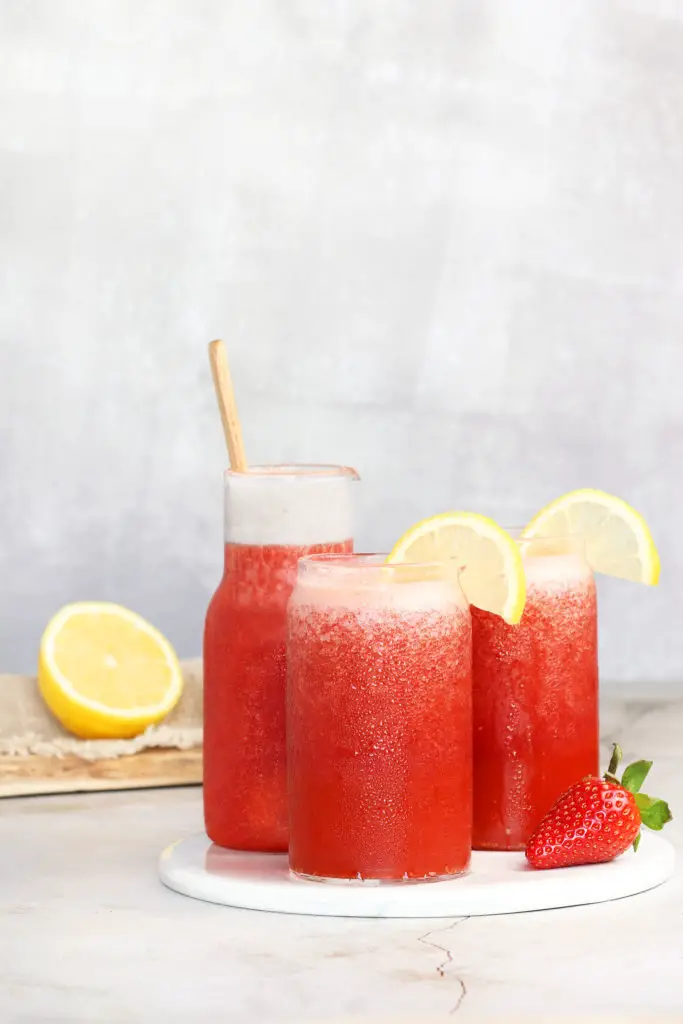 Honestly, it doesn't taste exactly like Smoothie King's recipe but it still tasted pretty good! If you like sour fruits then you'll probably love this drink. You can adjust the amount of strawberries and lemon juice according to your own preference.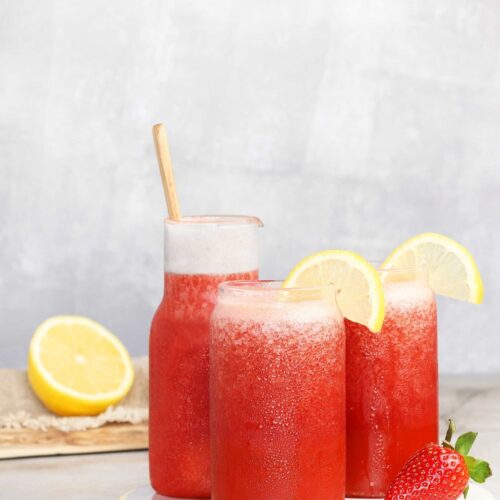 Strawberry Lemon Twist
Ingredients
250

g

frozen strawberries

80

ml

lemon juice

juice of 1 lemon

80

g

ice

40

ml

water
Instructions
Put all ingredients into a blender and blend until smooth. If your blender cannot blend ice that well, you may want to reduce the amount of ice and increase the amount of water instead.