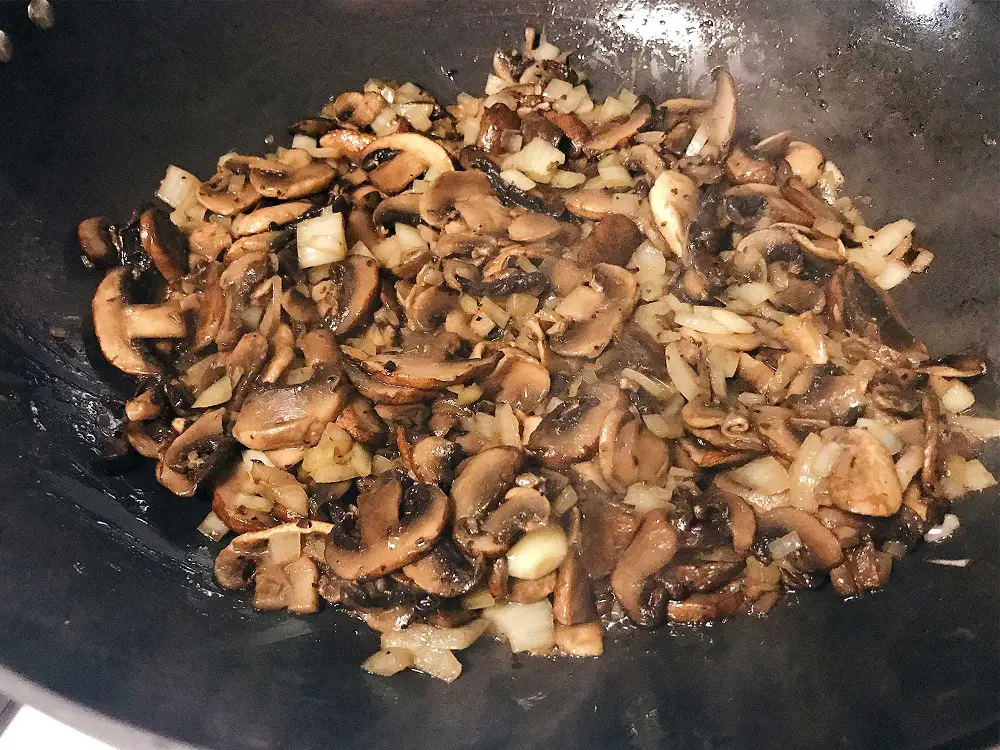 It's been a long time since I've made mushroom soup! Was craving it this morning and since I had some portobello mushrooms in my refrigerator, I decided to use them up. I didn't have any homemade chicken stock on hand so I used Knorr's concentrated chicken stock. I followed the same recipe as per my old recipe below (except that I used 1 to 1.5 tbsp of Knorr concentrated chicken stock):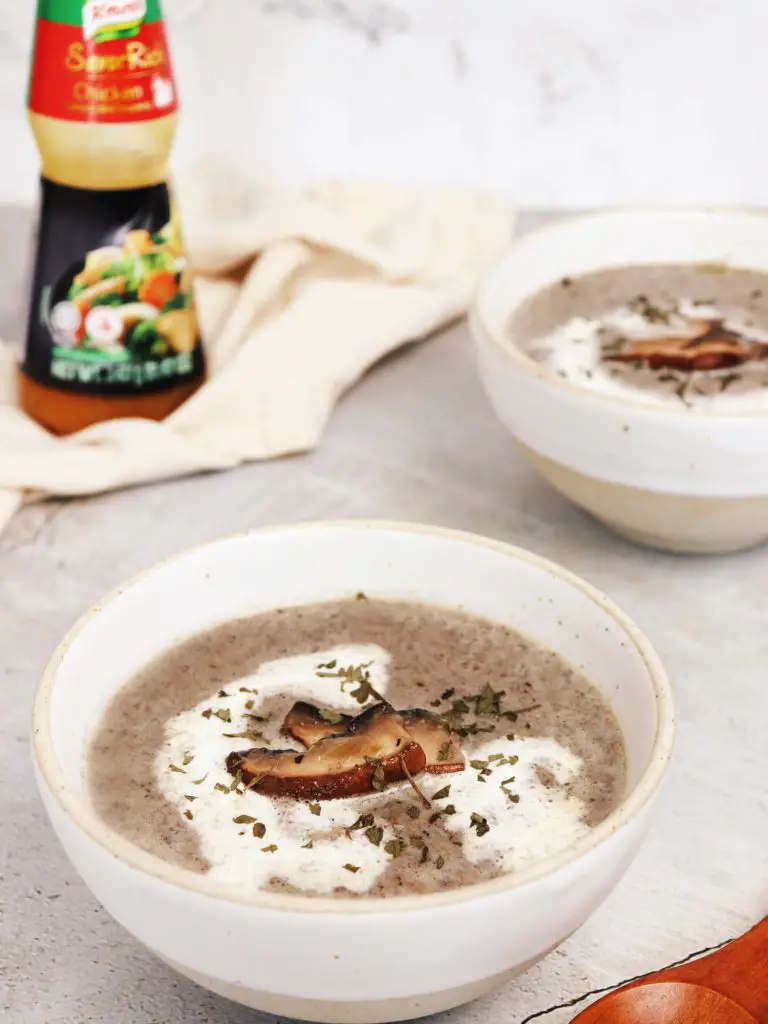 Mushroom soup has always been my favourite soup since young. I was exposed to Campbell's Cream of Mushroom soup at a young age, and at that time, naive me thought that Campbell's mushroom soup was exceptional… until I tried real mushroom soups in restaurants. I never looked back at Campbell's canned soups from then on. Everytime I ate at a restaurant serving set meals which included 'soup of the day', I would pray hard that it would be mushroom soup. And when it was, I would be jumping for joy inside. Unfortunately, mushroom soup in restaurants sometimes cost as much as a meal itself (food court meals or McDonald's meals), and that deters me from indulging in it on a regular basis. Moreover, the mushroom soup served at certain restaurants really leaves you sorely disappointed at the end of the meal.
Making your own mushroom soup from scratch at home is really the only way around this – you get excellent mushroom soup at a moderately lower price. And what do you think is the best accompaniment to mushroom soup? Crunchy croutons of course! And it's unbelievably easy to make your own croutons at home. Before going on to the mushroom soup recipe, take a look for yourself to see how straightforward it is to make croutons!
Croutons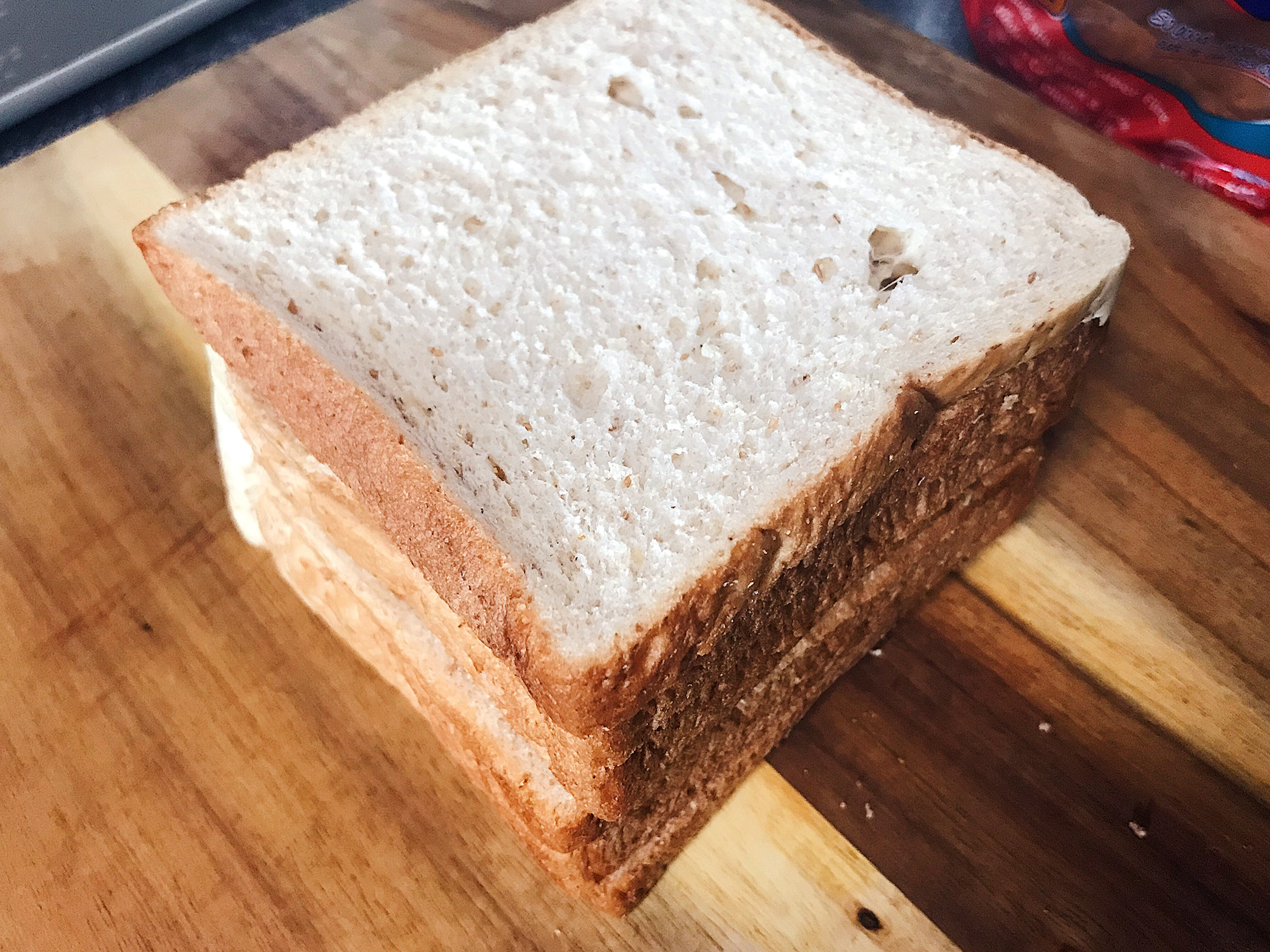 If you have stale bread, even better! Otherwise you could make do with fresh bread. Slice off the brown crusts of the bread, and cut the bread into smaller bite-size pieces.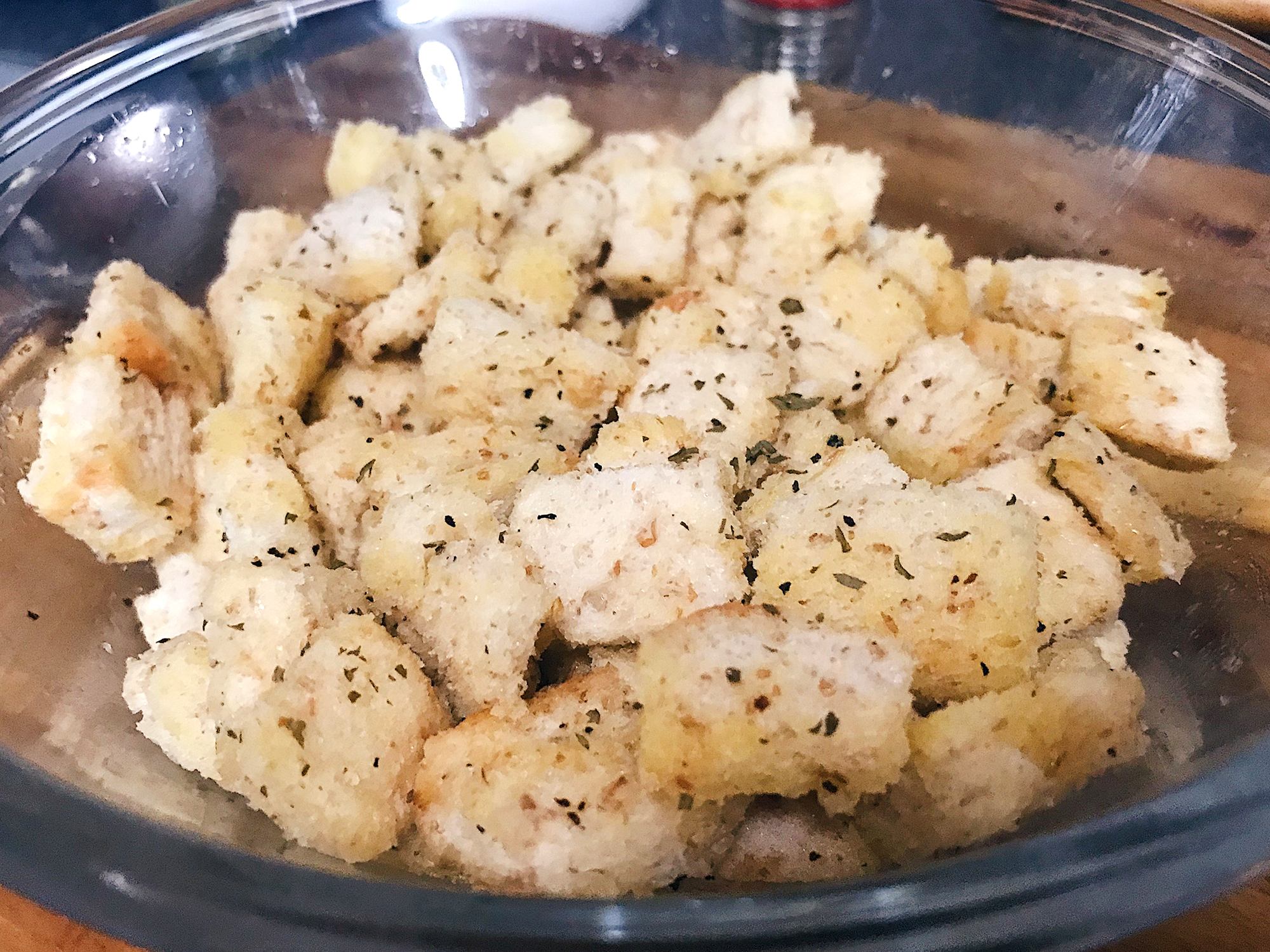 Add melted butter, parsley, salt and pepper to the bread pieces and mix evenly in a bowl.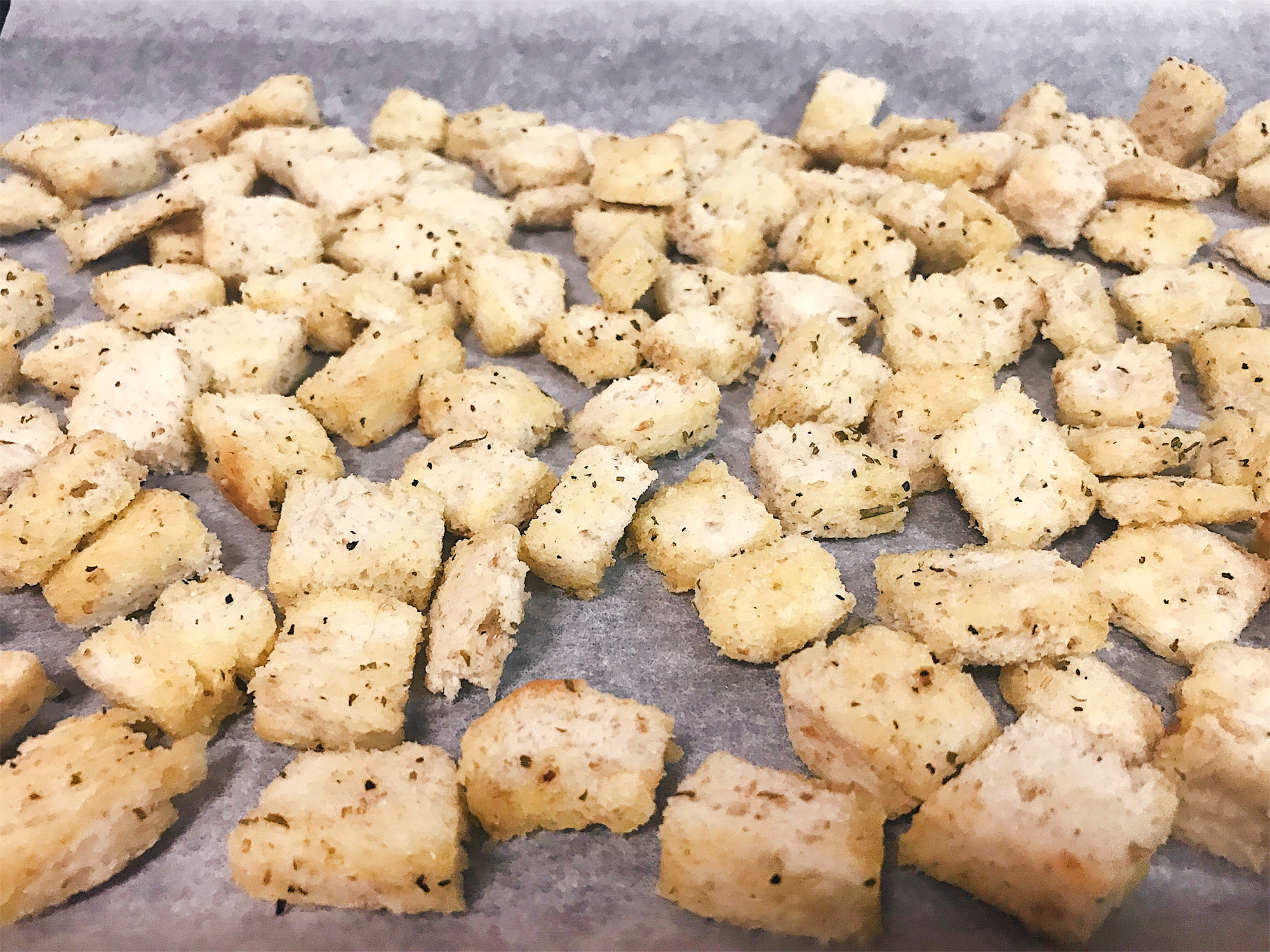 Spread out the bread pieces on a baking tray, then bake in a preheated oven at 180°C for about 10-15 minutes, until the bread turns brown.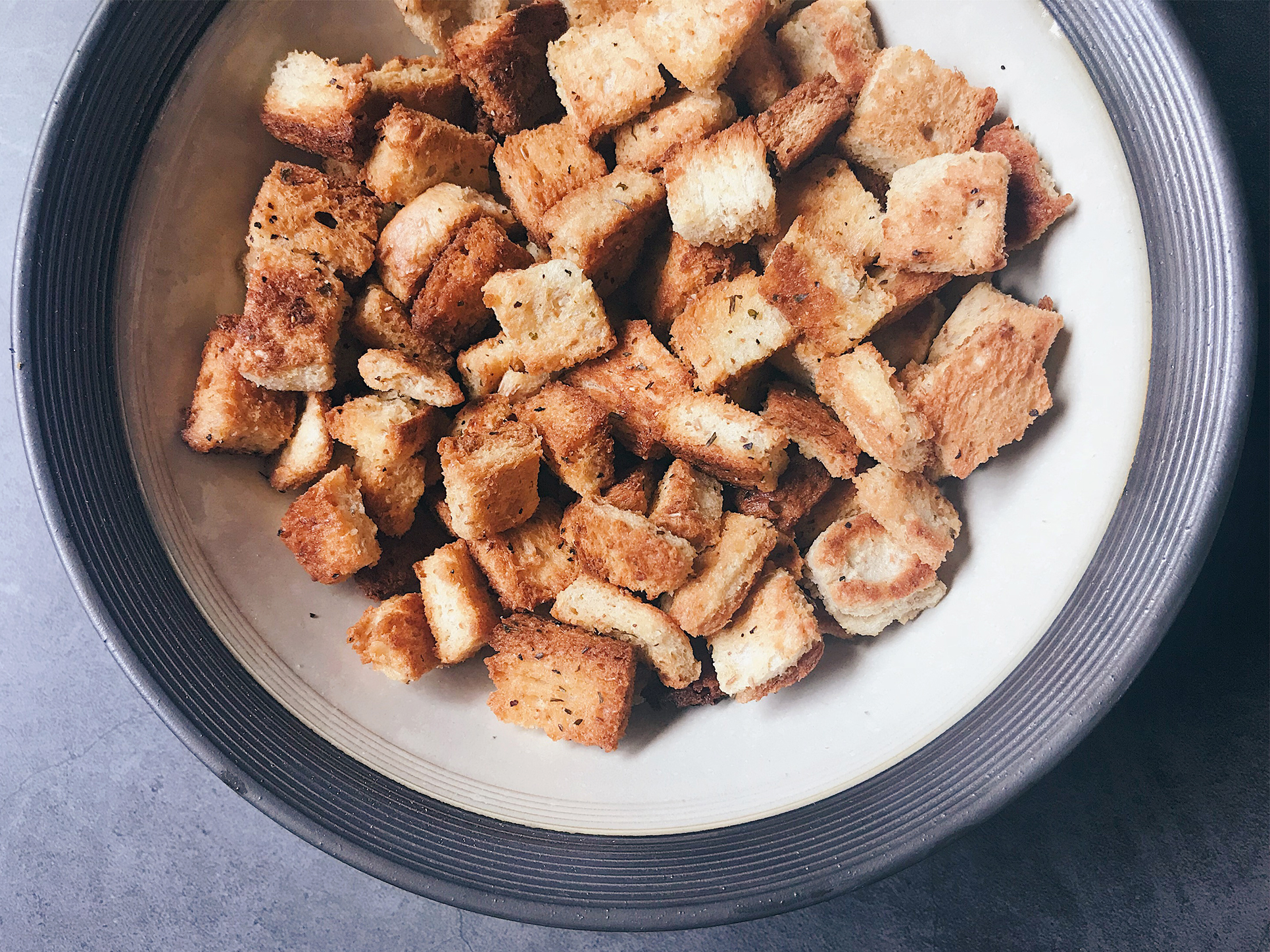 Allow the croutons to cool, and store in an air-tight container immediately upon cooling to prevent the croutons from turning soggy. You can use these croutons in a plethora of western soups, or add some to your caesar salad for extra crunch!
Mushroom Soup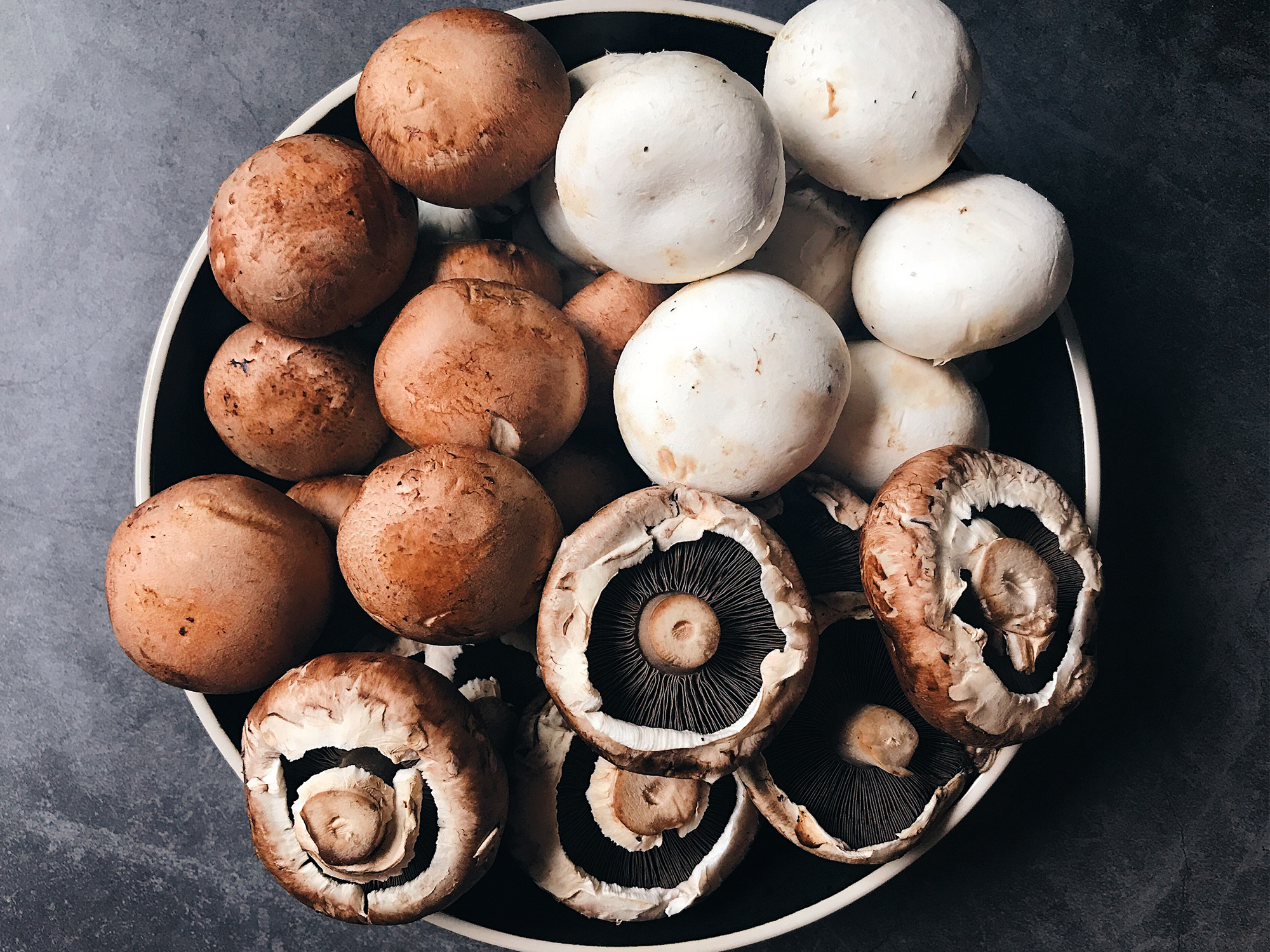 Mushrooms, mushrooms, oh glorious mushrooms! Can anyone even dislike the taste of this wonderful ingredient? There are many different types of mushrooms which you can use for making mushroom soup, but these button mushrooms and portobello mushrooms are likely the ones you would want to use. In fact, the brown button mushrooms (also popularly known as cremini) you see here are actually yet-to-mature portobello mushrooms! If you prefer your mushroom soup to be lighter coloured, you can remove the dark gills of the mushrooms. But I would advise you against it, because it's too time-consuming and dark coloured mushroom soups look great anyway! What you'll first need to do is to slice the mushrooms.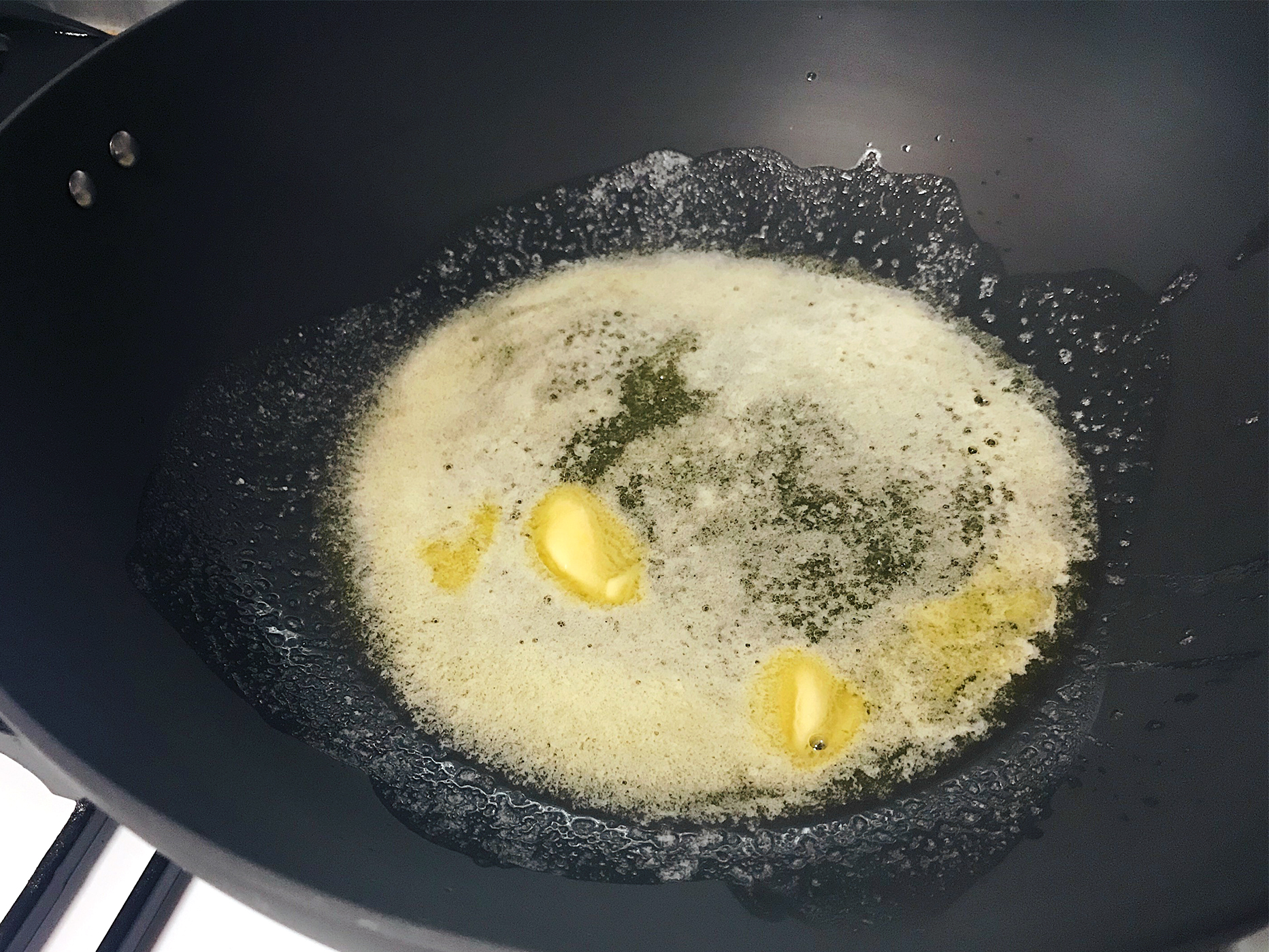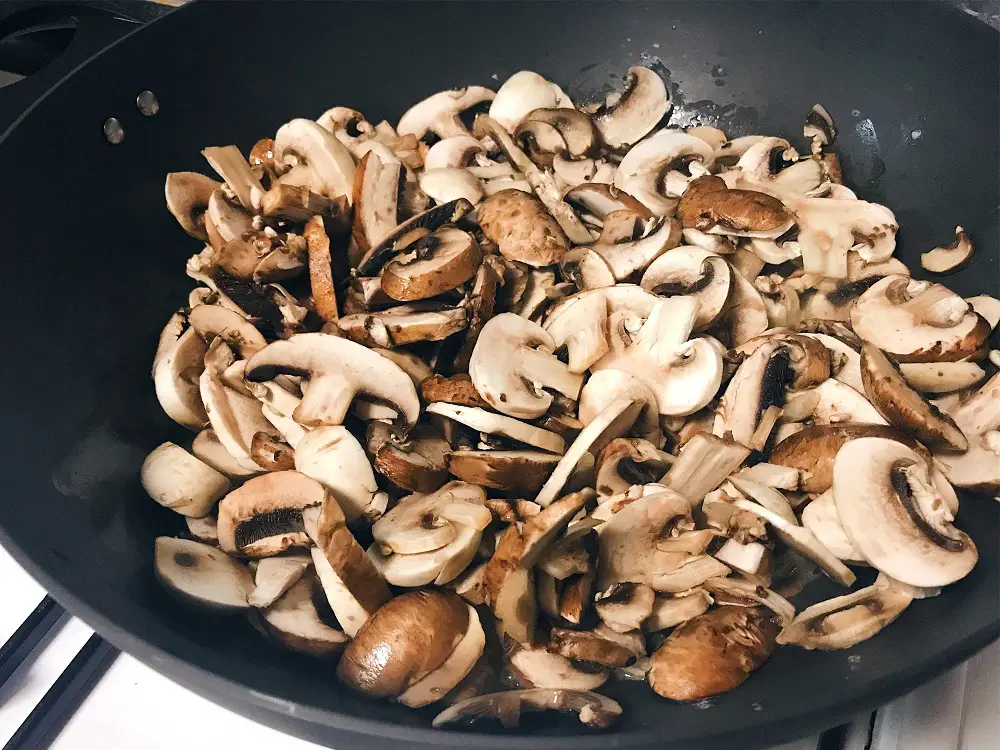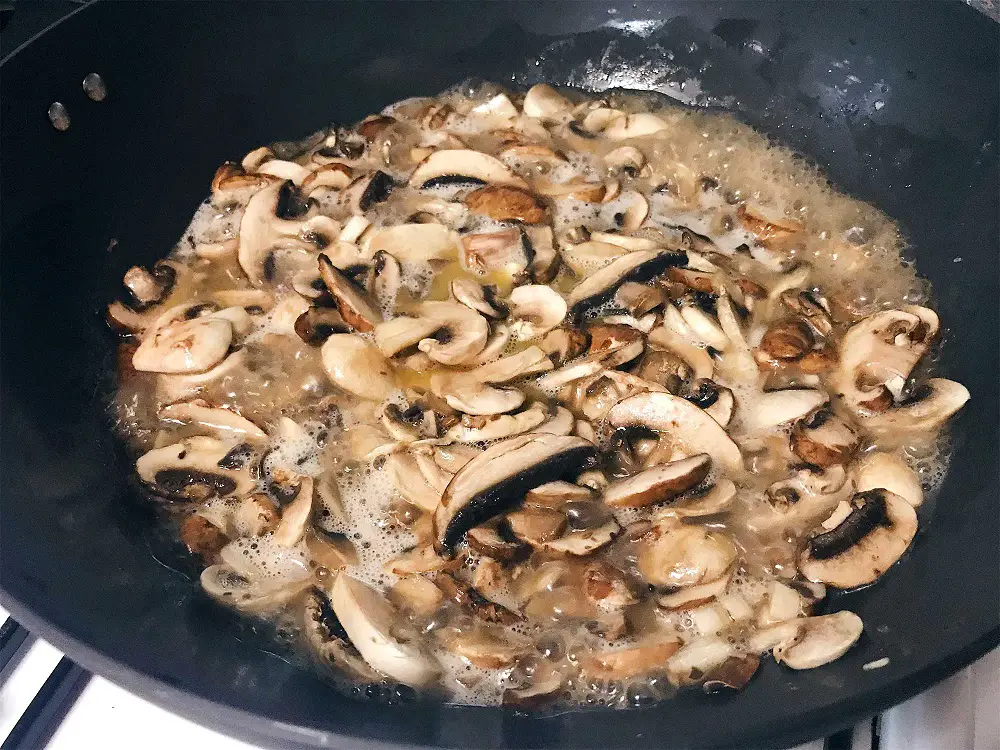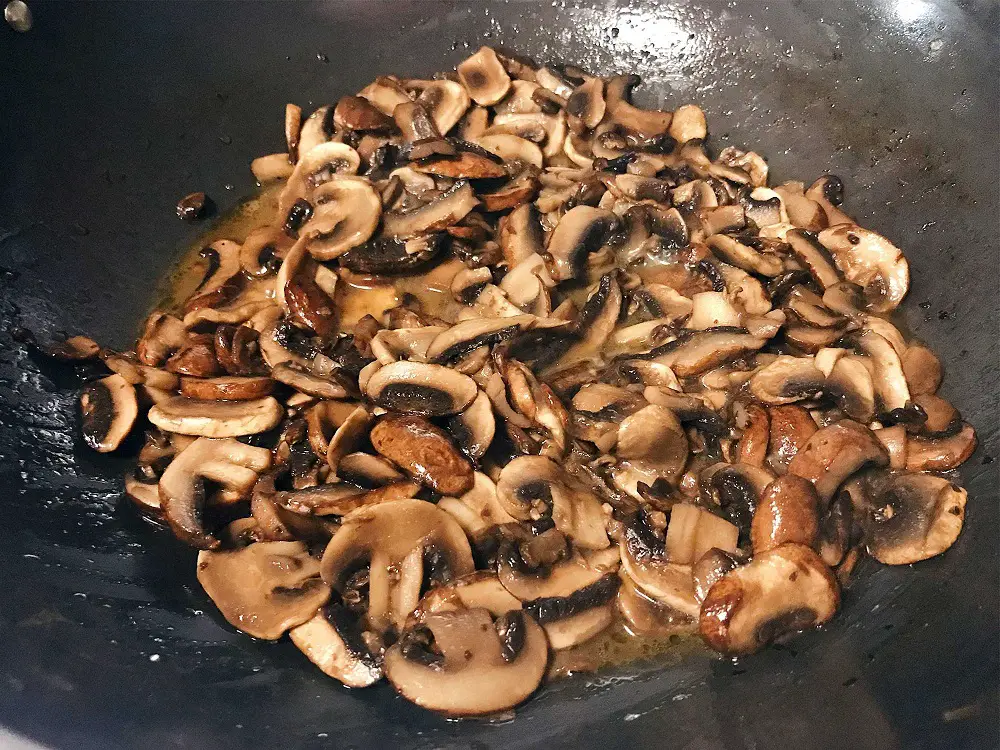 Melt butter in a pan over medium heat. Then add the mushrooms in and saute until most of their juices evaporate. This will take around 15 minutes as the mushrooms will release a lot of water. Don't rush this process, as the long period of sauteing will help deepen the flavour of the resulting mushroom soup!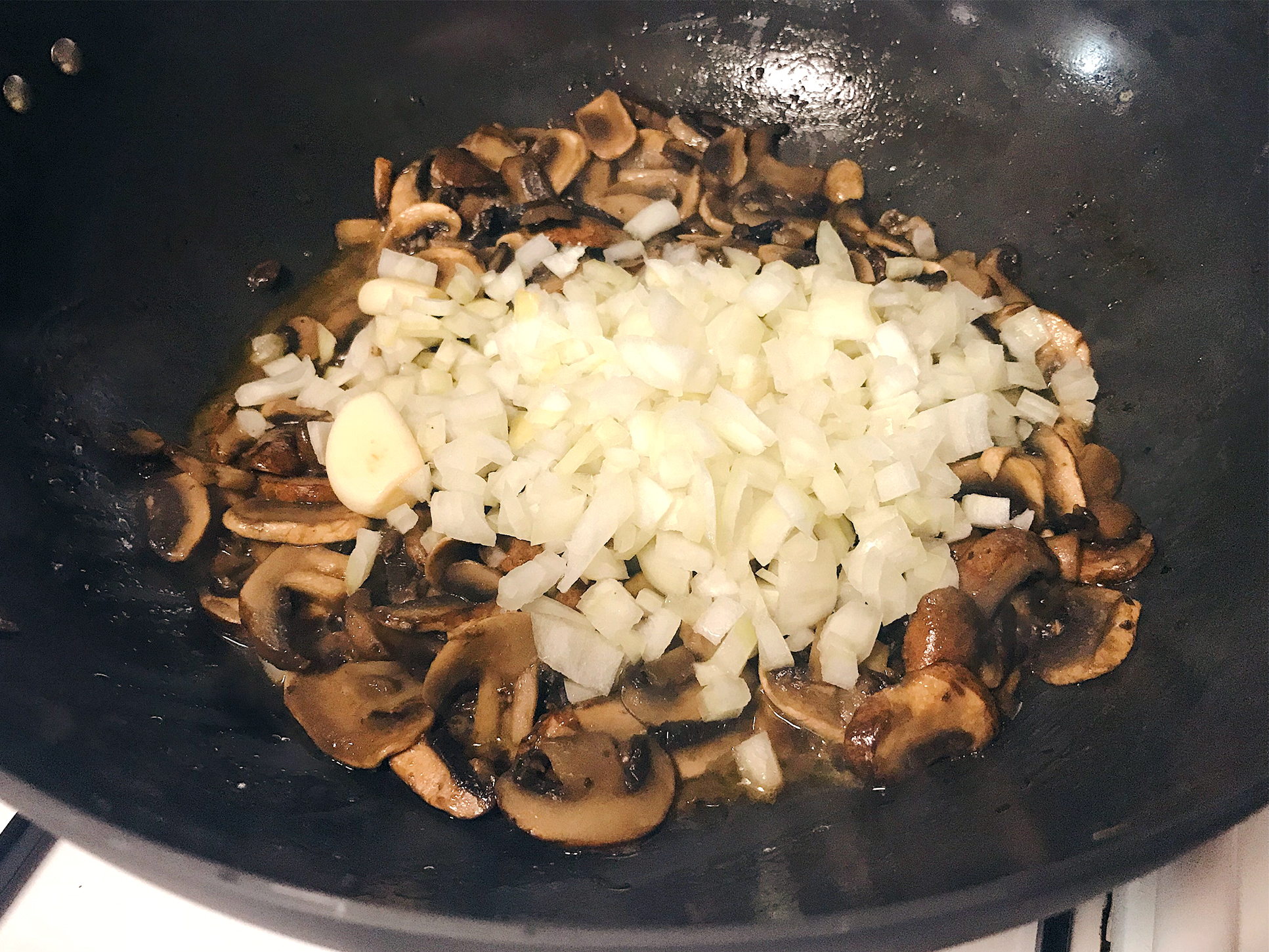 Add the onions and saute until translucent.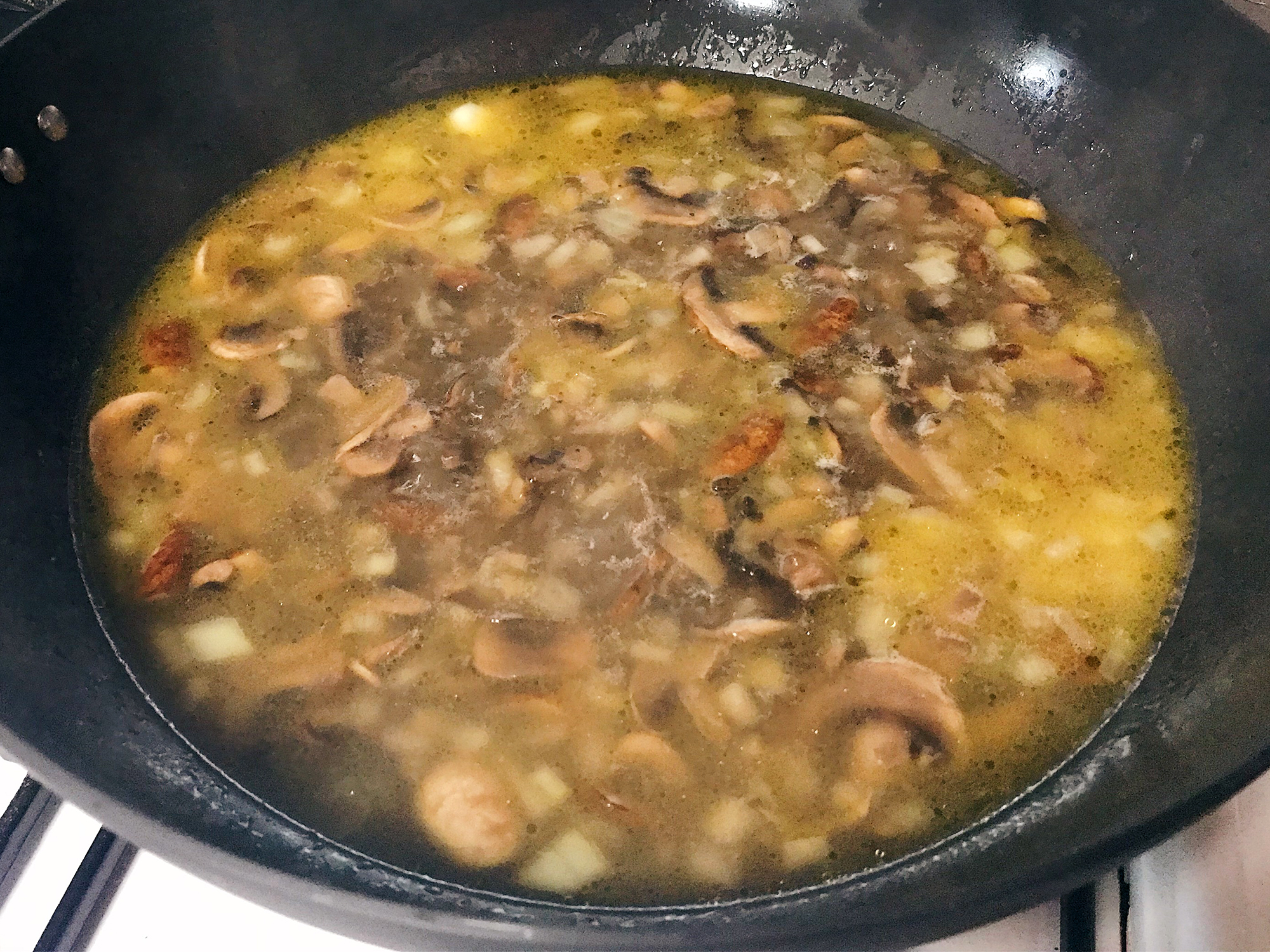 Add chicken stock and boil for about 5-10 minutes, then turn off the heat.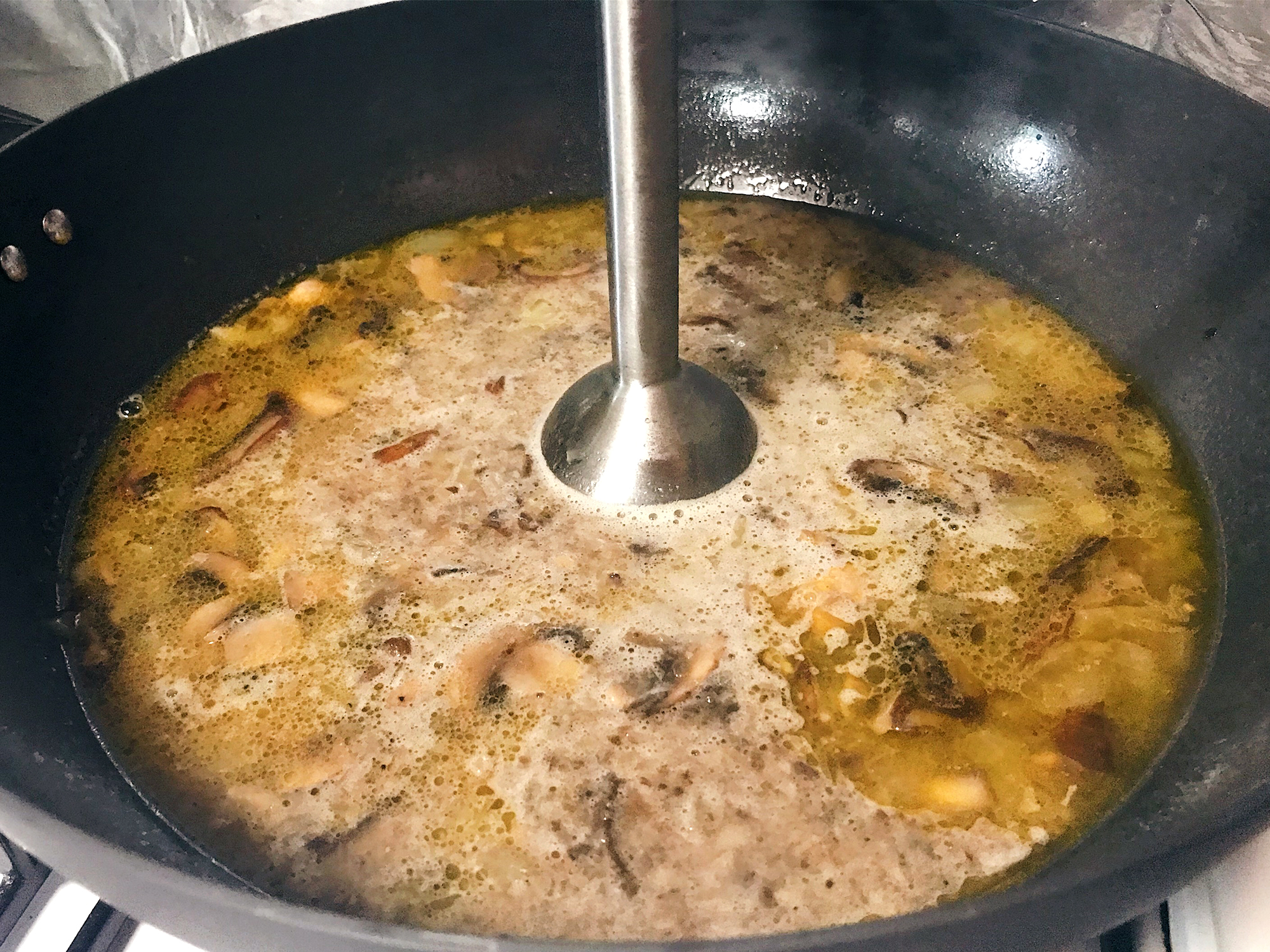 Using an immersion blender, puree the mixture until smooth and thick. If you don't have an immersion blender, transfer the mixture to a normal blender to puree the mixture. And do yourself a favour and get your hands on an immersion blender! It's a must-have in anyone's kitchen! If you think the mixture is too thick for your liking, you can add some water and blend the mixture further. I personally like mushrooms bits in my soup so I tend not to blend the mixture until it's too smooth.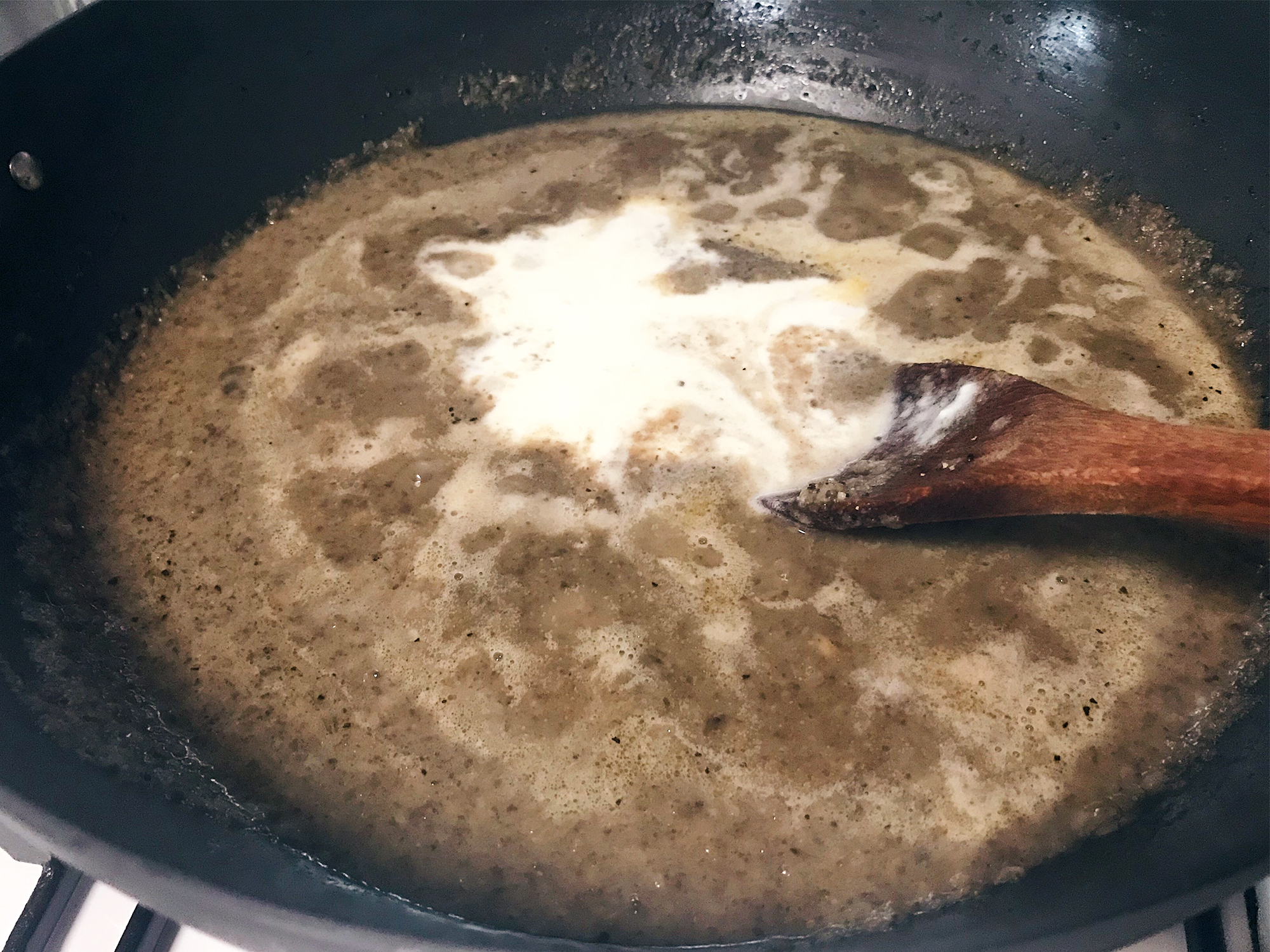 Turn the heat back on, then add in heavy cream and mix evenly. Cook for a little while and then serve!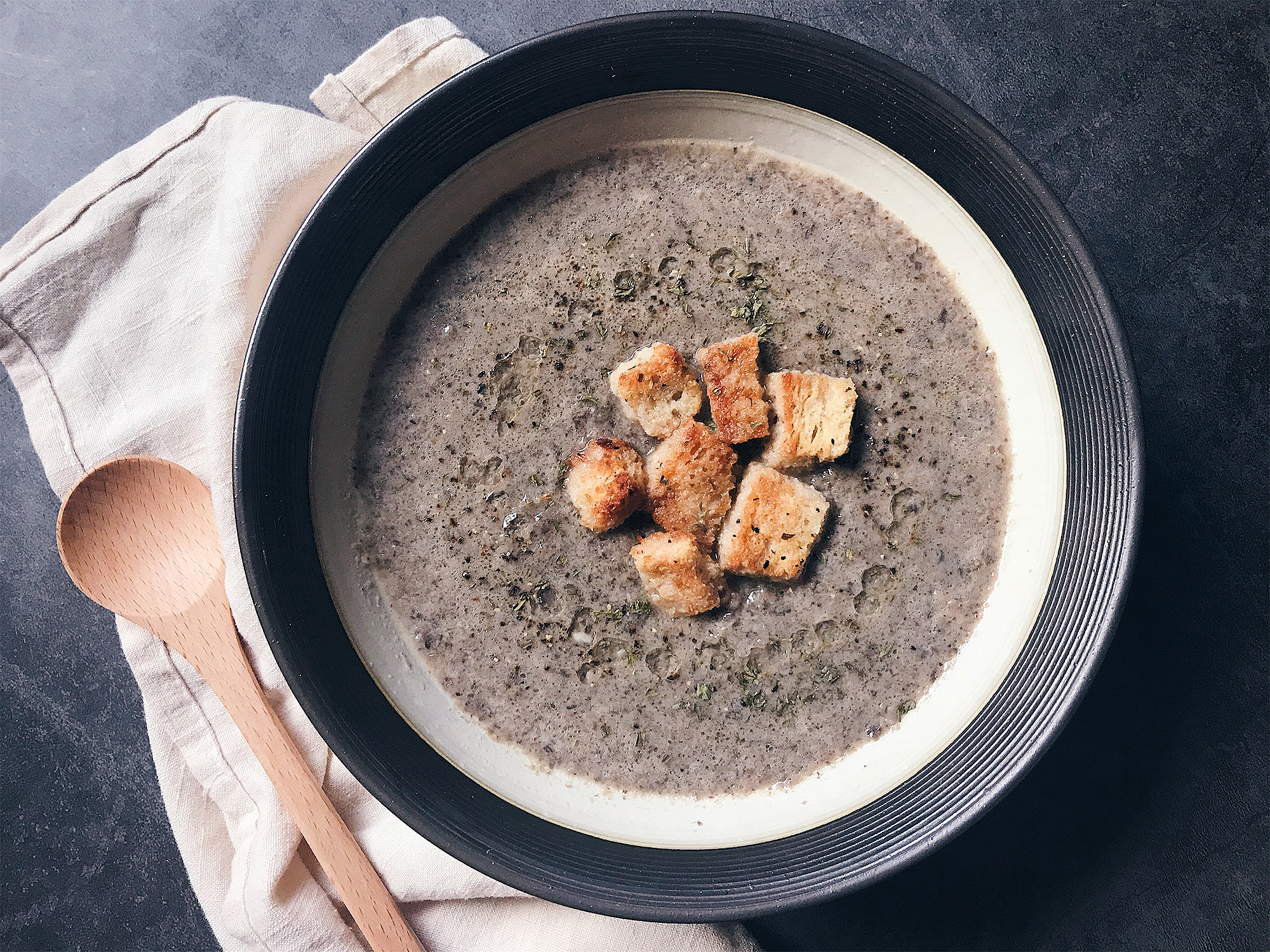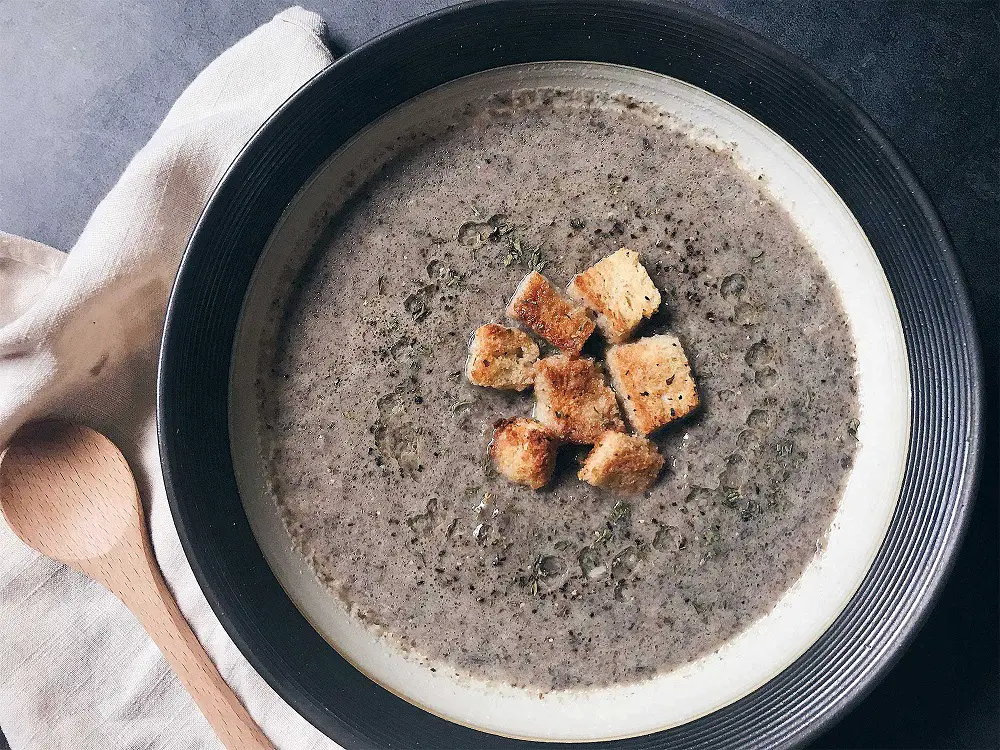 Garnish with some crunchy croutons and herbs, and tuck in! I guarantee you'll never go back to canned mushroom soups again, or even Marché's!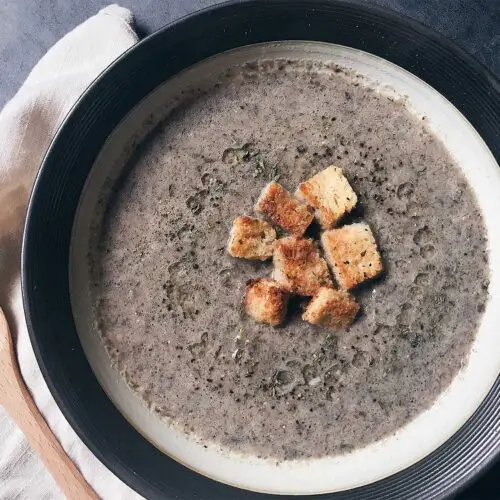 Creamy Mushroom Soup
Ingredients
croutons
5

slices

bread

30

g

melted butter

1

tsp

salt

1

tsp

pepper

1

tsp

parsley
Creamy Mushroom Soup
600

g

mushrooms

sliced ($11.65)

1

yellow onion

diced ($0.228)

60

g

butter

$1.235

1

tbsp

flour

$0.022

2

cloves

garlic

$0.056

750

ml

chicken stock

$1.60

125

ml

heavy cream

$1.125

salt

to taste

pepper

to taste
Instructions
croutons
Preheat oven to 180°C.

Remove the crust from bread slices. Cut bread into bite-size pieces. Add bread pieces into a bowl, then add melted butter, salt, pepper and parsley. Mix evenly.

Spread bread pieces onto a baking tray and bake in the oven for about 10-15 minutes, until browned. Remove from oven. Allow croutons to cool then store in an air-tight container.
Creamy Mushroom Soup
Melt butter in a pan over medium heat. Add mushrooms and saute until most of the juices evaporate, for about 15 minutes. Add onions and fry till translucent.

Add flour and cook for about 1-2 minutes to remove raw flour taste. Add chicken stock and garlic cloves and boil for 5-10 minutes. Turn off the heat.

Use a blender or immersion blender to puree the mixture until smooth and thick.

(Return soup to pot if needed) Turn the heat back on, add heavy cream and mix evenly. Season with salt and pepper, and serve.