The one thing I look forward to most whenever I attend Chinese banquet weddings, apart from seeing the bride and groom get married of course, is the dessert served at the end – that is if they serve yam paste (orh nee/芋泥)! Smooth, creamy yam paste, topped off with fragrant coconut milk, is an occasional treat for me since it's not a ubiquitous item on the menu of every Chinese restaurant. Even dessert shops specializing in Chinese desserts don't serve yam paste, which made me wonder if it was a very challenging dessert to make. Today I finally decided to try making some yam paste so that I can indulge in some whenever I crave it. And turns out, making yam paste is really waaaayyy easier than I thought/you might think.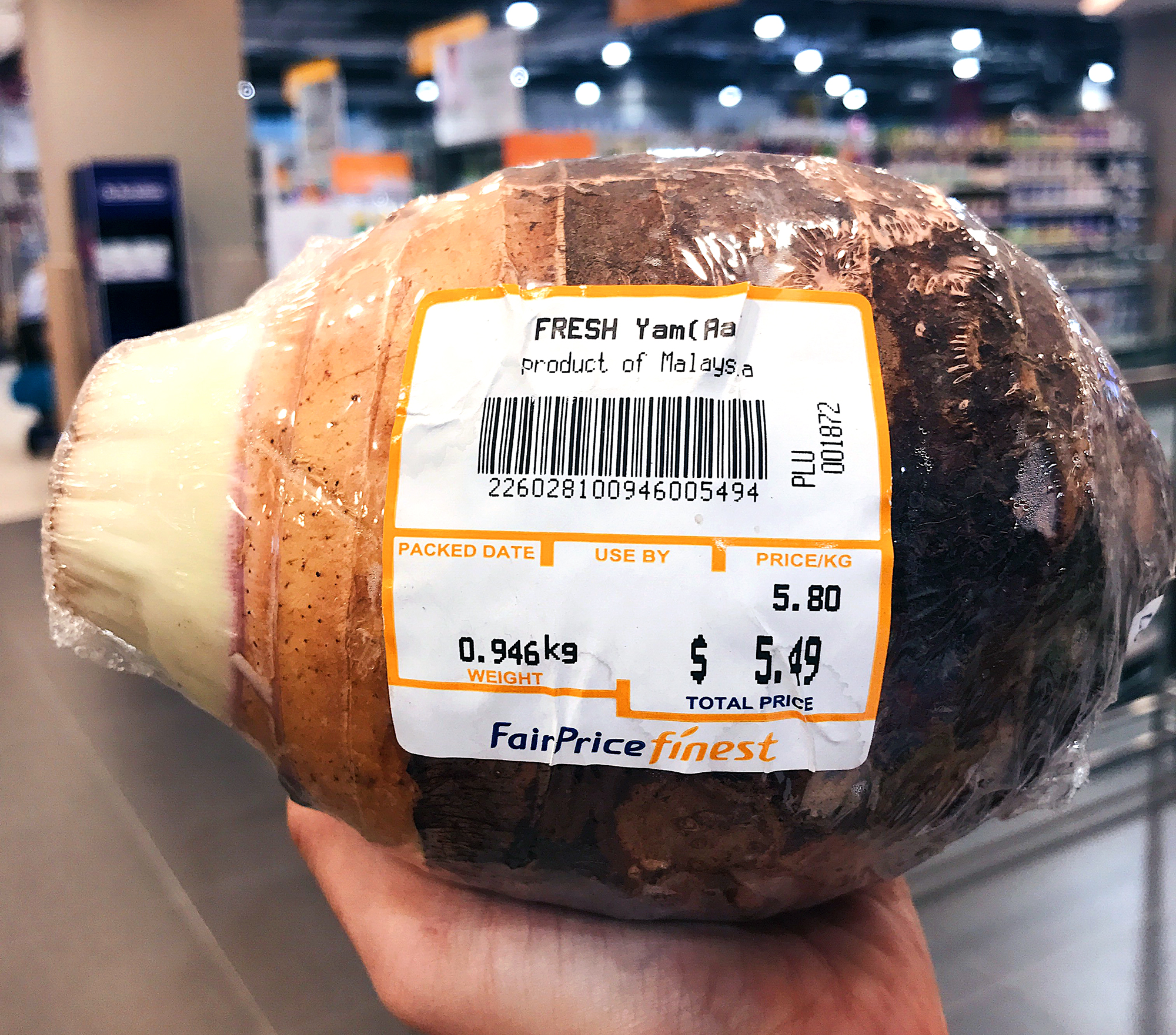 I actually got the very last yam that was available at NTUC today! The weight of yam in the recipe is the weight without the skin, so be sure to get a yam that is at least 100g heavier than the amount you need for the recipe. After skinning and cutting away the white end of the yam, I was left with around 820g of yam. But to make things easier, I put it as 800g in my recipe. Some recipes say that 500g of yam can make 5 servings, but from my own experience, the 800g of yam I used could only make 5-6 servings. I guess it also depends on how much you can eat!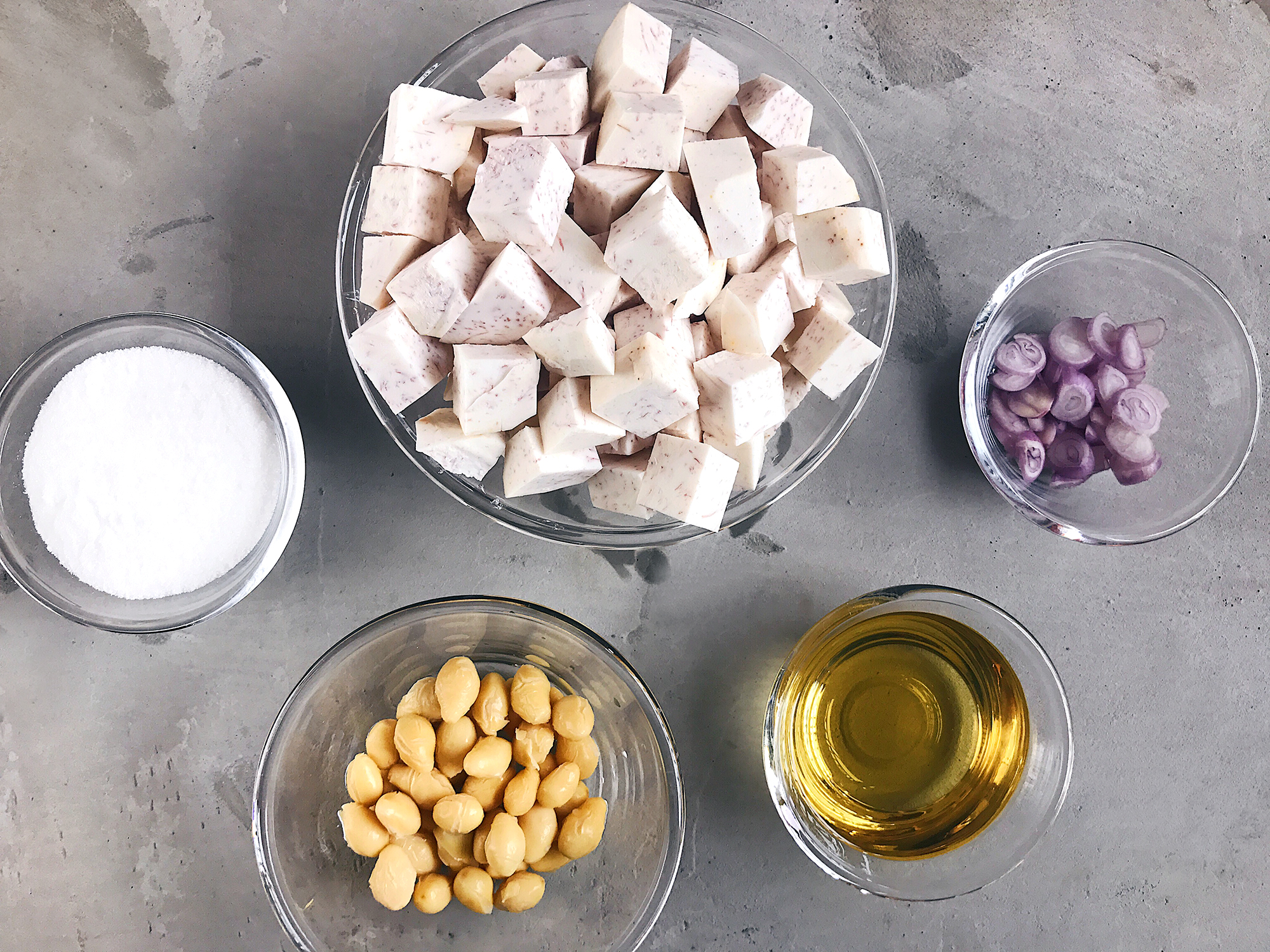 Only very few ingredients are required – yam (skinned & diced), shallots (sliced), cooking oil, gingko nuts, sugar, coconut milk (not in picture) and water (not in picture). I didn't want to go through the trouble of shelling gingko nuts because it takes way too much effort, so I simply bought canned gingko nuts. Frankly, I can barely taste a difference between the canned ones and the fresh ones. Looking at the ingredients alone made me feel slightly hesitant about eating yam paste actually, because it contains so much oil and sugar! But I guess an occasional treat won't do much harm.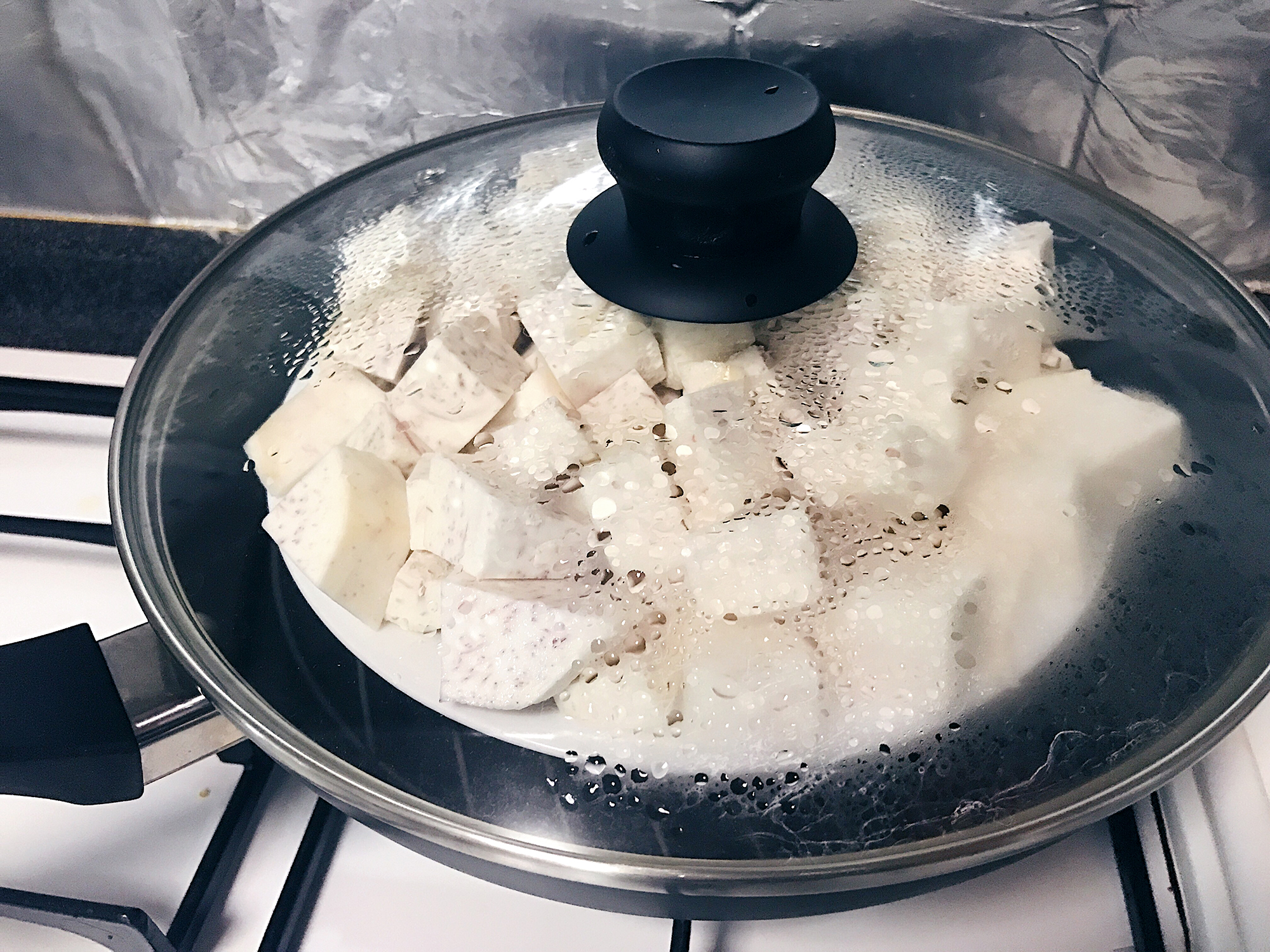 Steam the yam cubes until soft, for about 20 minutes.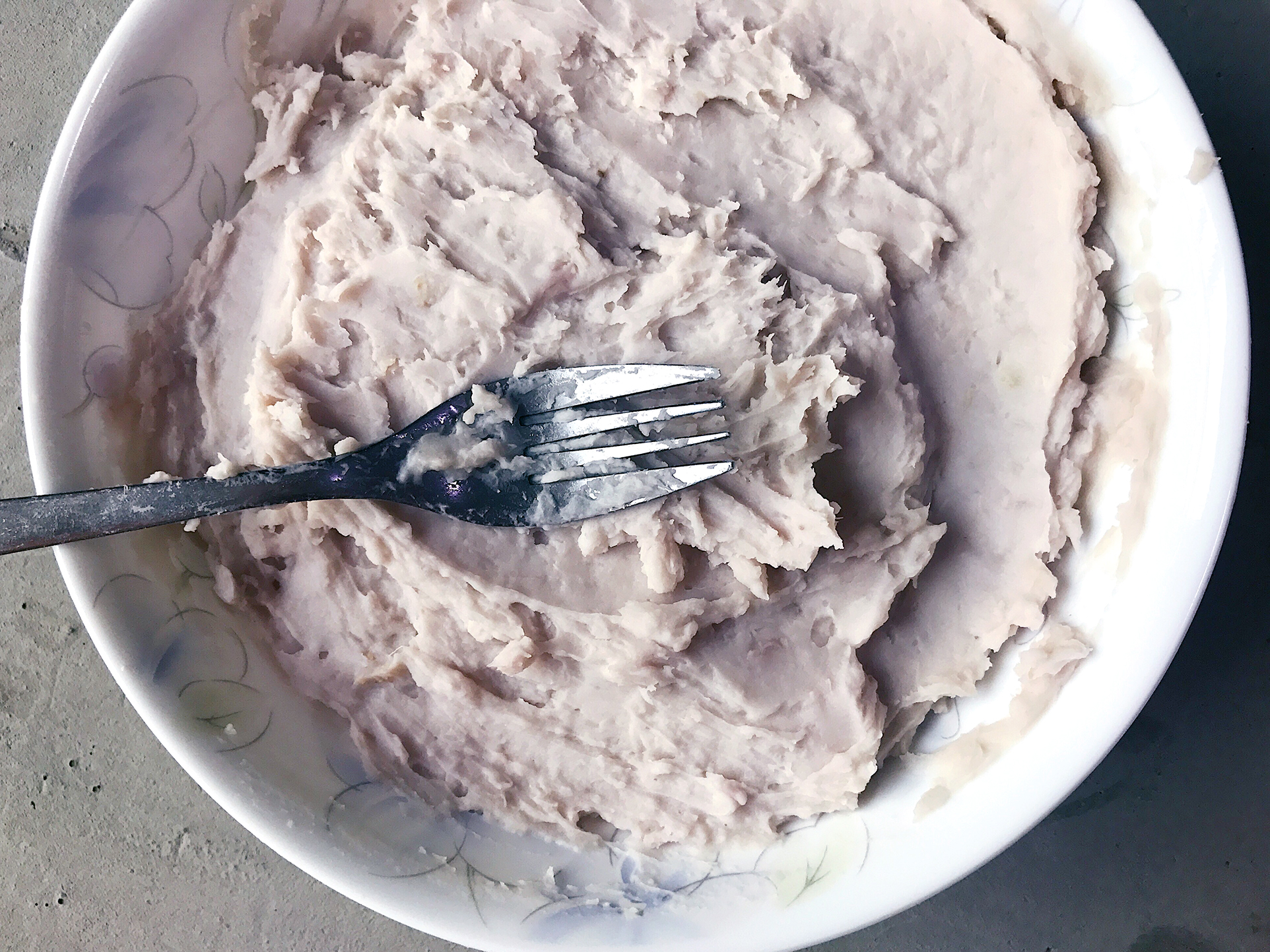 Mash the steamed yam cubes with the back of the fork until smooth. I added 50ml of water while mashing the yam paste because the water gives it a smoother texture.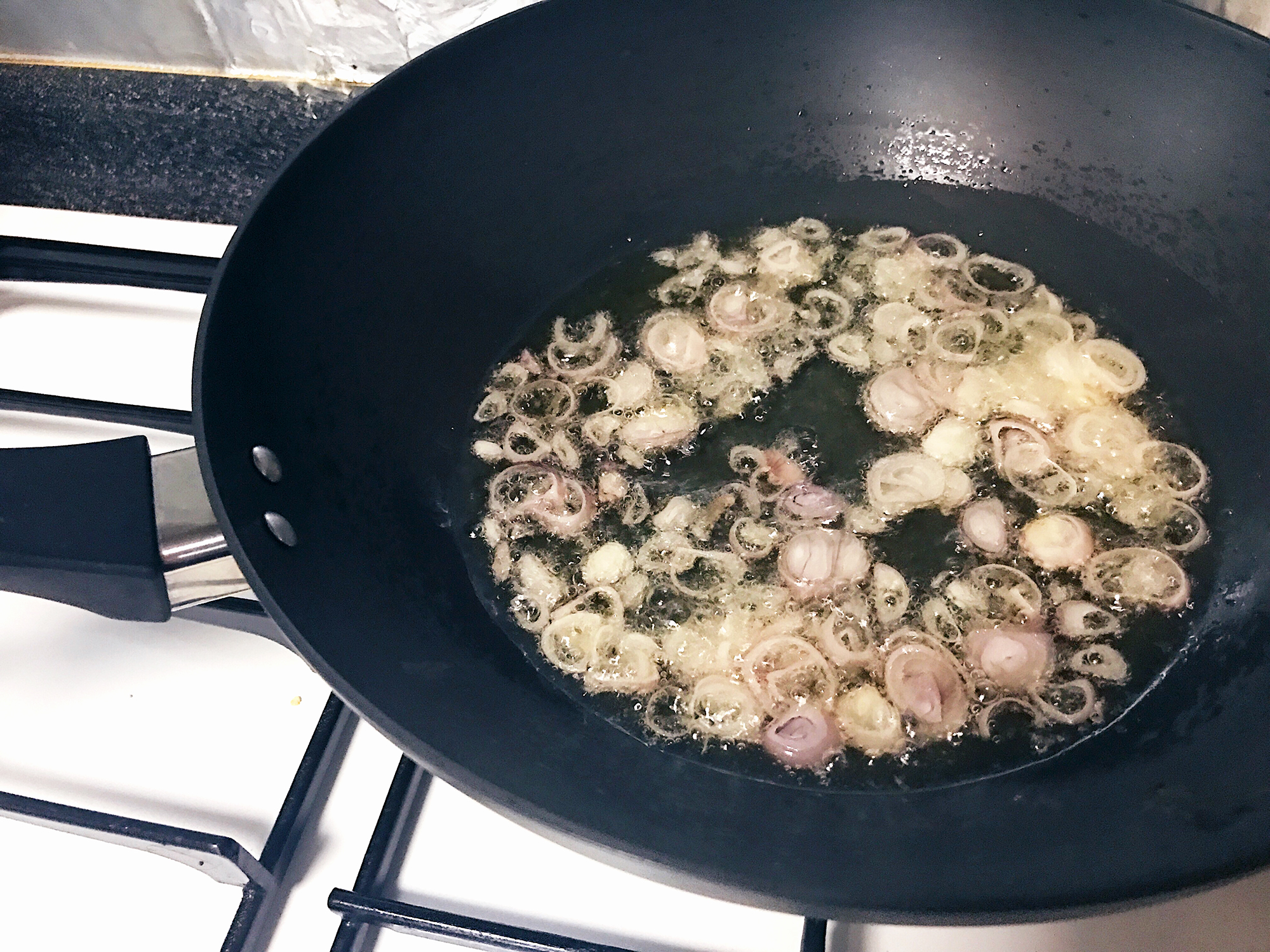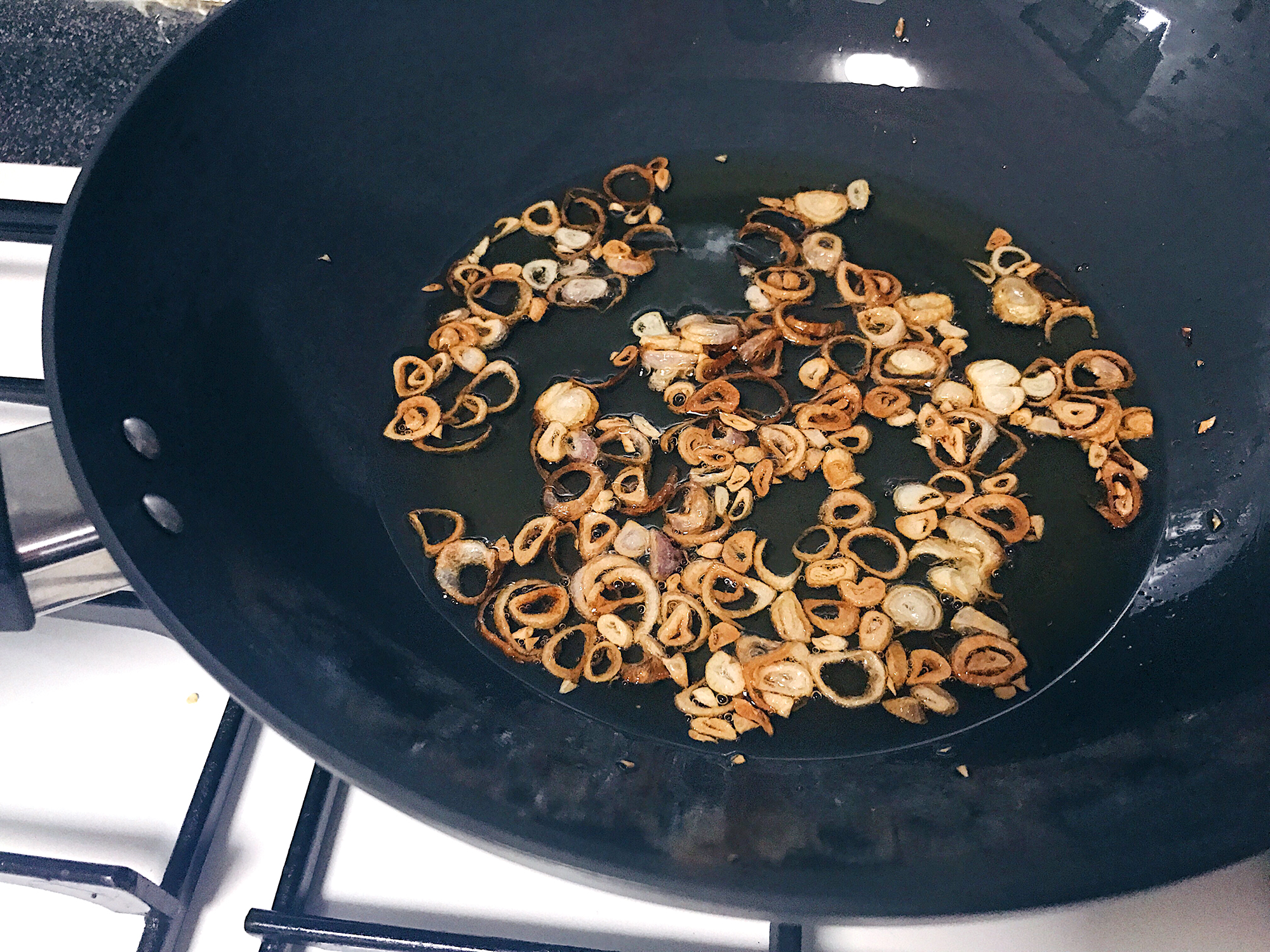 Fry the shallots in oil until they turn brown. You can skip the shallots if you want to save the trouble, but I feel that the shallots impart a fragrance to the yam paste, which without, wouldn't taste the same. Some people use pork lard instead of normal cooking oil, but I didn't have any pork lard on hand.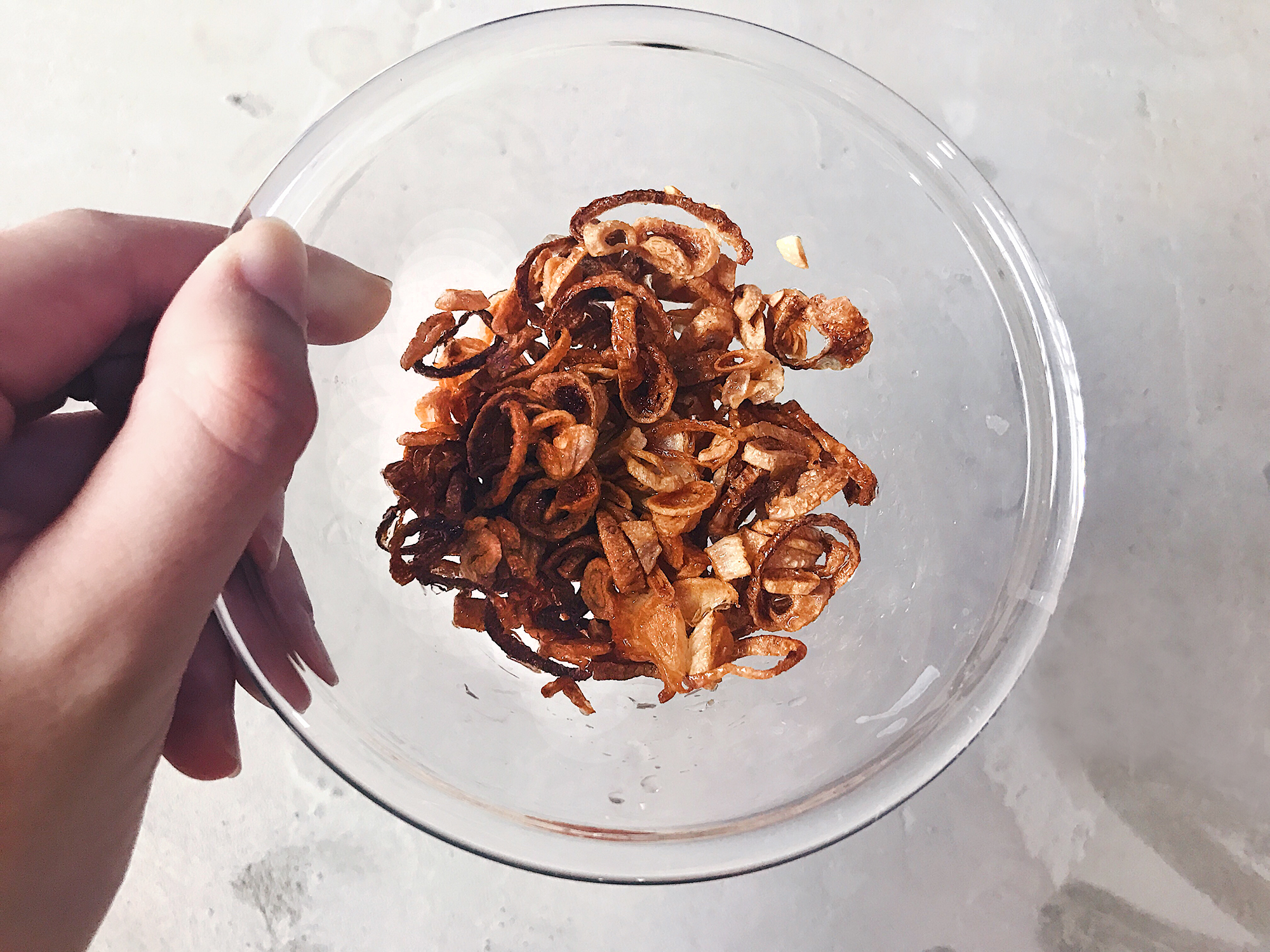 Remove the yummy, crispy shallots and keep them for another dish!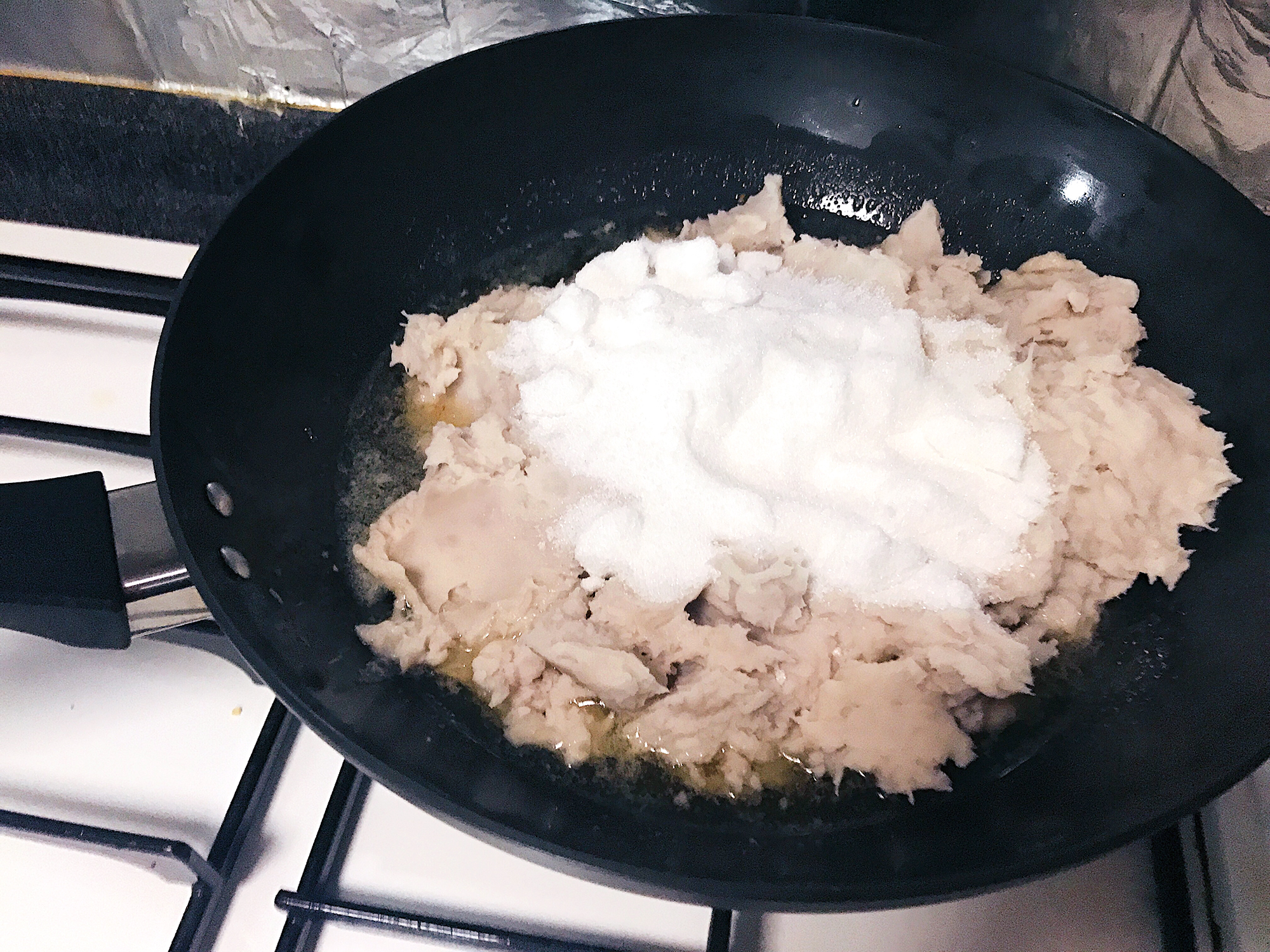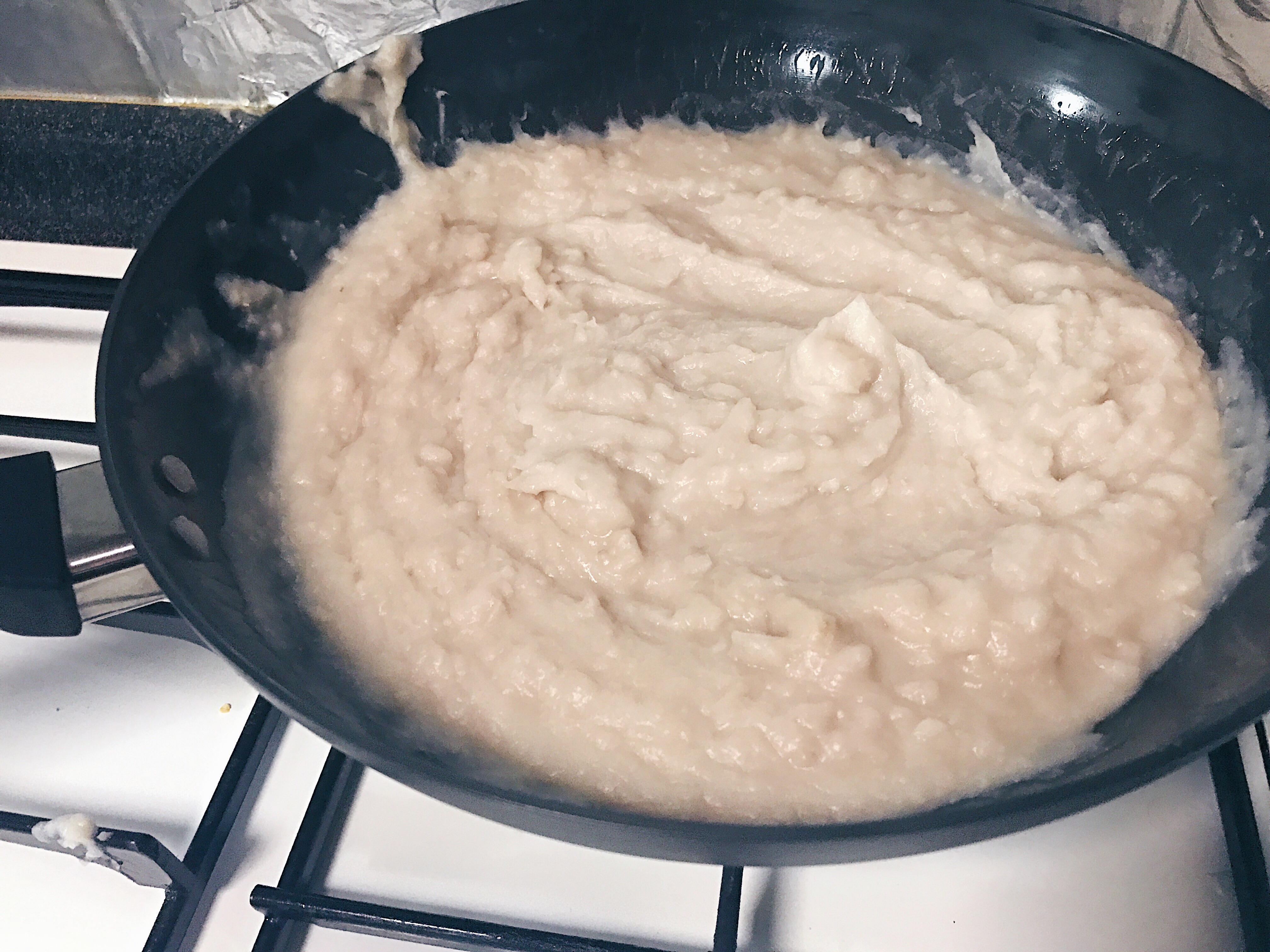 Add the yam paste, sugar, and another 100ml of water into the frypan and stir till evenly mixed. Cook for about 5 minutes. Personally, I would highly recommend transferring the yam paste to a blender after that to ensure that you get a creamy, even consistency. I personally like my yam paste to be thinner and creamier so I added water when frying the yam paste. You can choose not to add water if you prefer a thicker paste.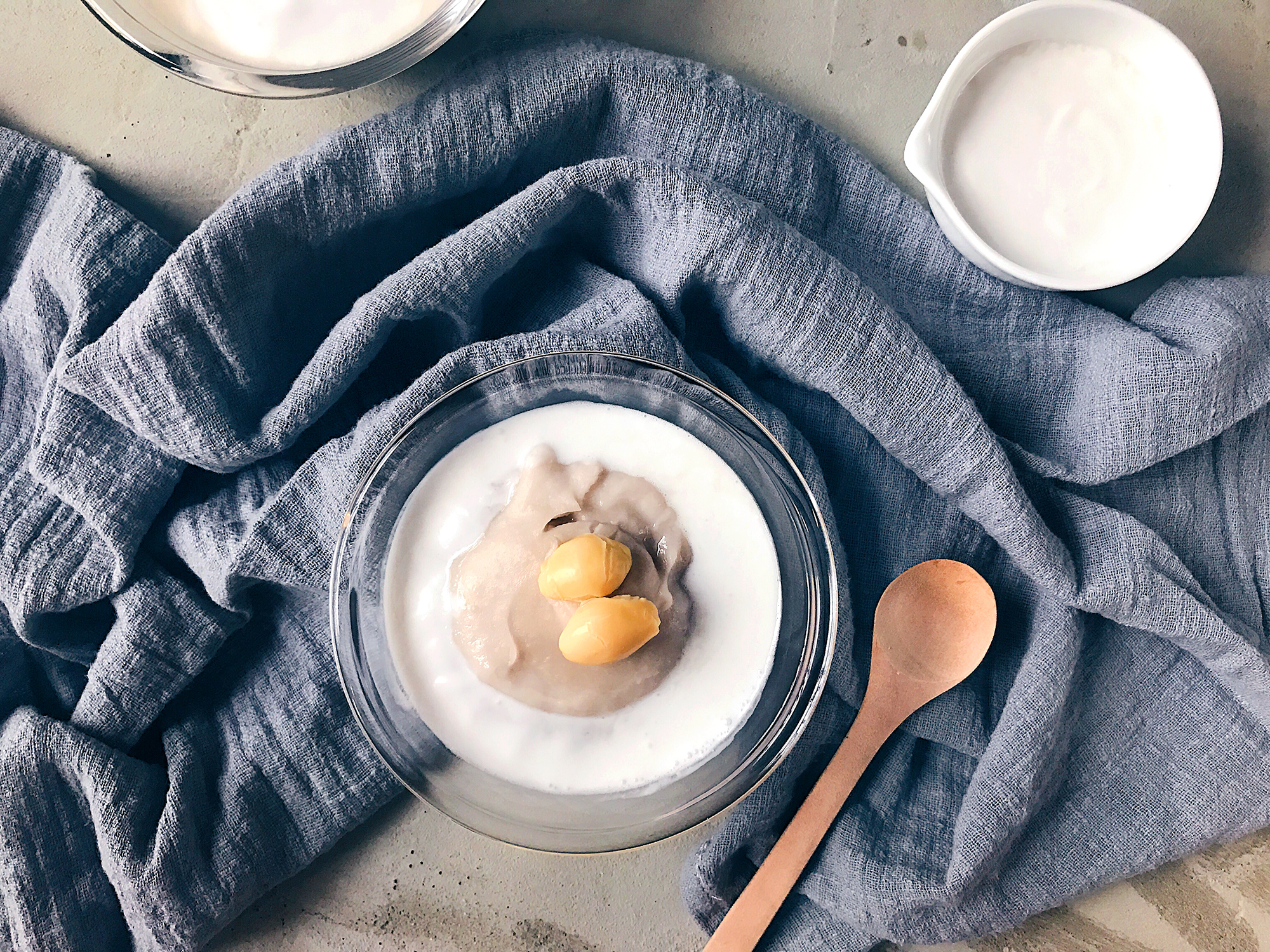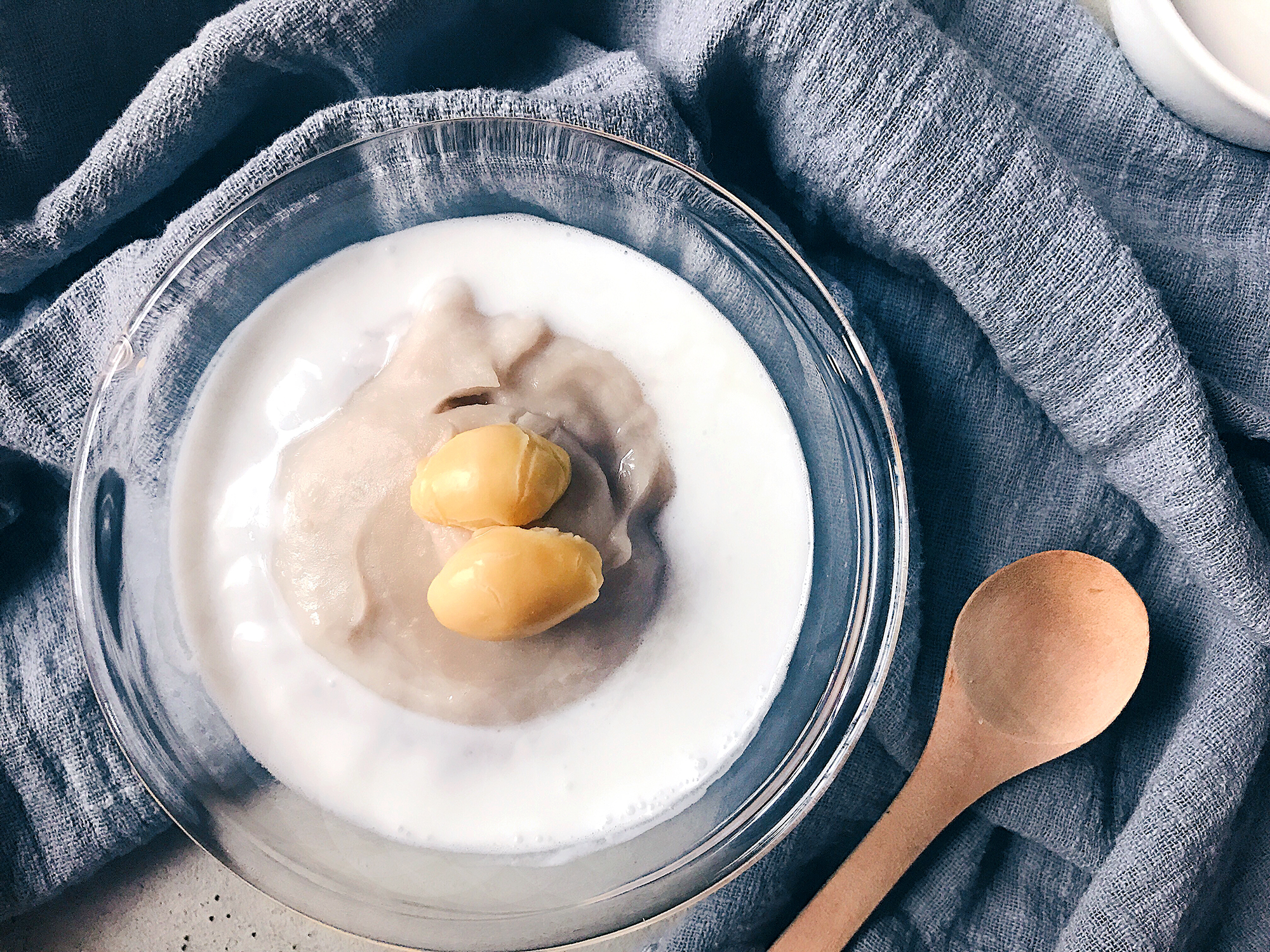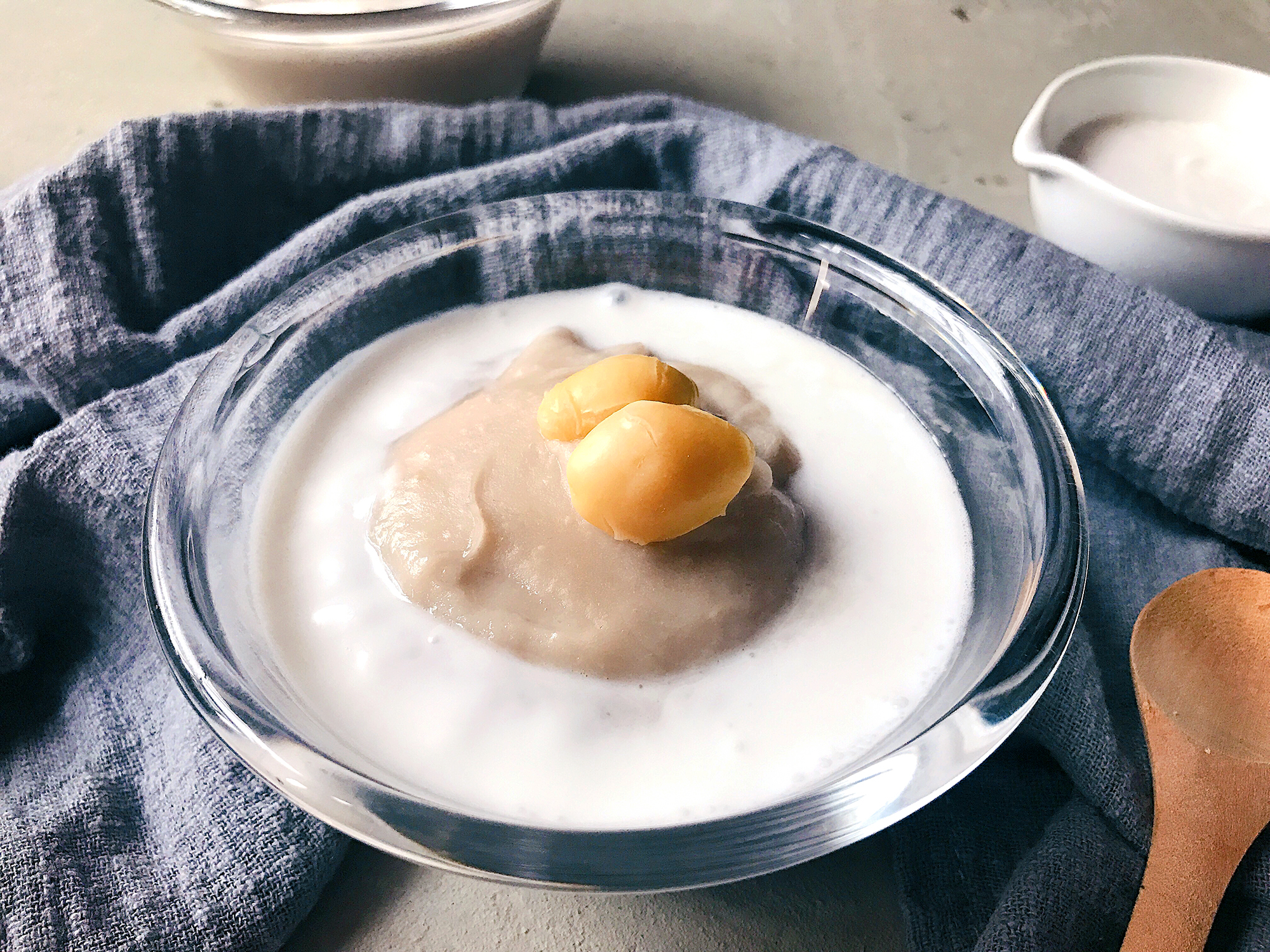 And that's it! Serve your yam paste with some coconut milk and gingko nuts if you like, and enjoy! I realised that after letting the yam paste cool for a while, it actually tasted even better than when it first came out from the blender. Not sure what's the reason for that, but the yam taste definitely came through better. And only 6 ingredients & 60 minutes of work needed to get a yam paste that's as good as the ones they serve in Chinese weddings. This is something that I will definitely make again! And it's unbelievably cheap to make your own!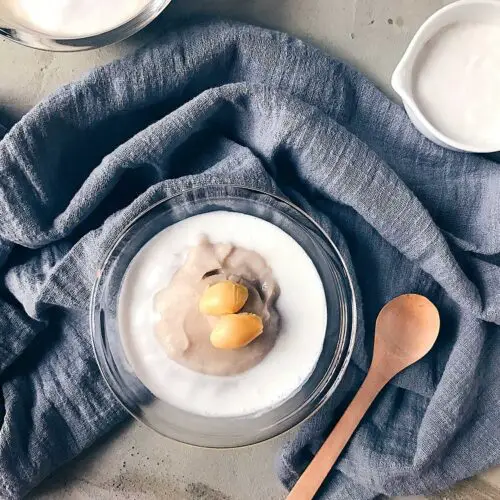 Yam Paste
Ingredients
800

g

yam (skinned & diced) ($5.49)

160 

ml

oil ($1.25)

6

shallots (sliced) ($0.049)

200

g

200 g sugar ($0.303)

150 

ml

water

120

ml

coconut milk ($0.624)
Instructions
Skin yam and dice into small pieces. Steam yam cubes over high heat for around 20 minutes until soft.

Transfer yam to a big bowl and add about 50ml of water, then mash yam using the back of a fork.

Heat oil in a frypan over medium heat and fry shallots till brown and crispy. Remove fried shallots and keep for other purposes, leaving the oil in the frypan.

Reduce to low fire, and add mashed yam, sugar and 100ml of water into frypan. Fry until well-mixed and smooth. *Transfer to a blender to blend if you want the consistency to be smoother.

Let yam paste cool for a little while before serving with coconut milk (about 20ml for each serving) and gingko nuts.