Wanted to make oven-roasted tomato basil soup the other day, but eventually it became pan-roasted tomato soup. As I was pre-heating my oven and feeling all excited to roast some tomatoes, my oven short-circuited and couldnt work anymore, so I had to pan-roast the ingredients instead ㅠㅜ And as I was opening my box of basil leaves, I was horrified to see mould in it! It had only been 2 days since I bought it from Fairprice, and it already had mould in it?! So I had to abandon the idea of adding basil to my tomato soup.
I've probably only had proper tomato soup once or twice in my life. because I couldn't appreciate tomatoes when I was younger. But now I've come to know how good tomatoes taste once they're roasted – their savoury, umami flavour shines when they're roasted. Once you've made your own tomato soup from scratch, you'll never go back to canned tomato soups. Those are not good examples of how tomato soup should taste like.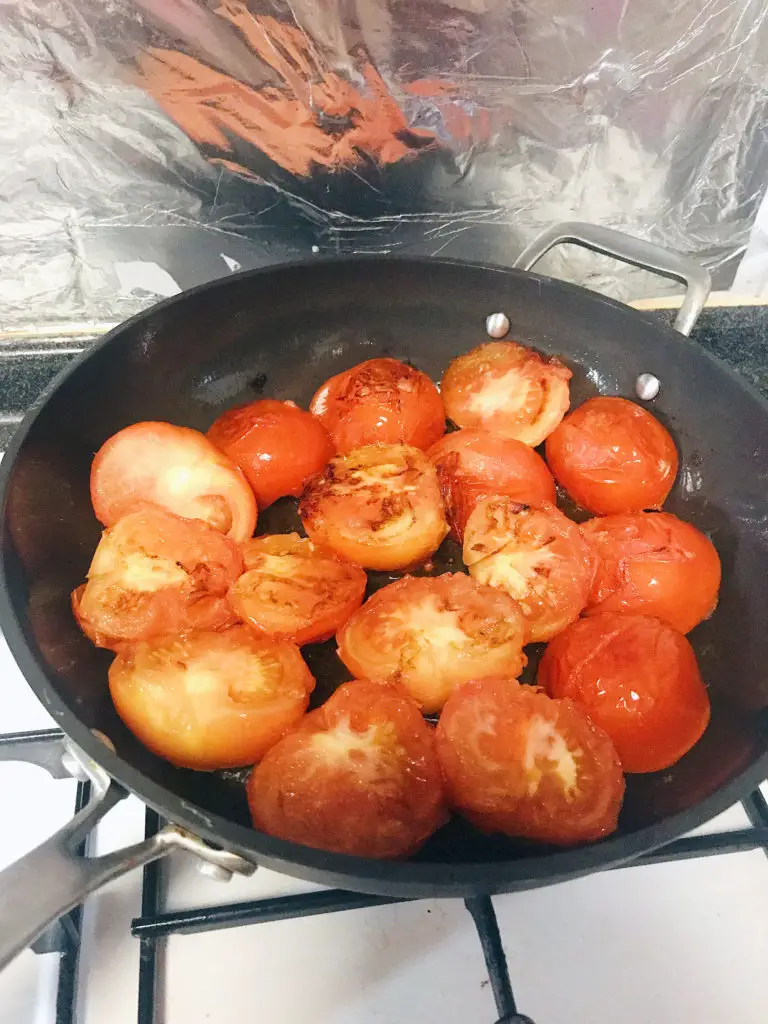 Since my oven was no longer working, I pan-roasted my tomatoes in some oil till they're soft and slightly charred.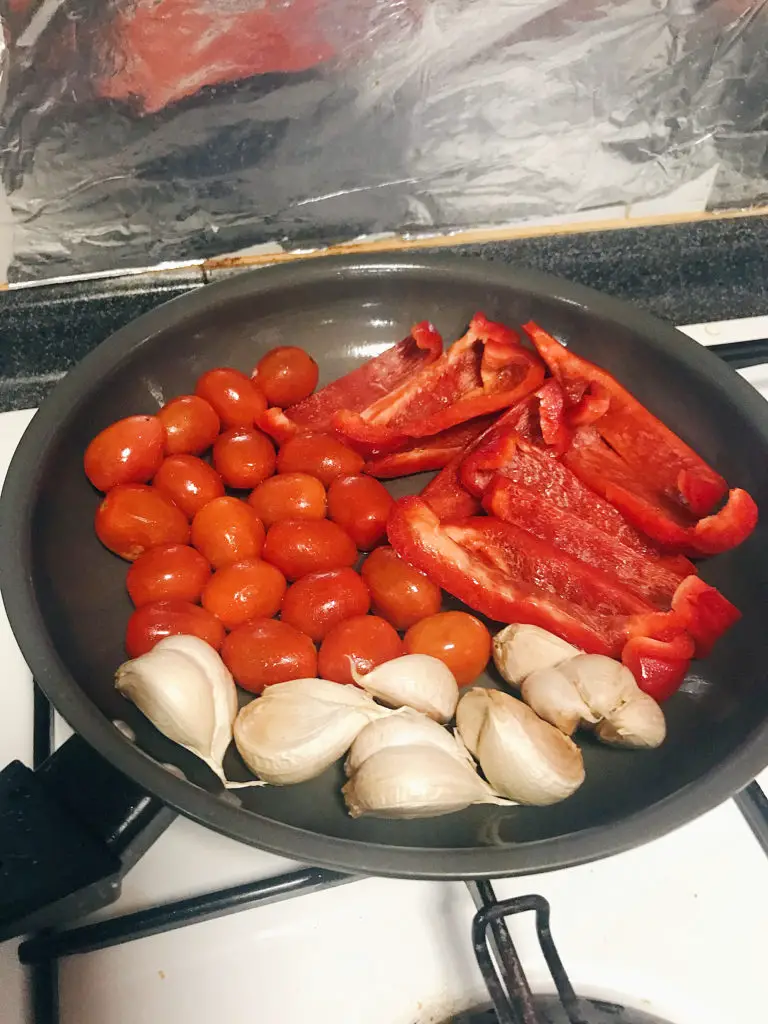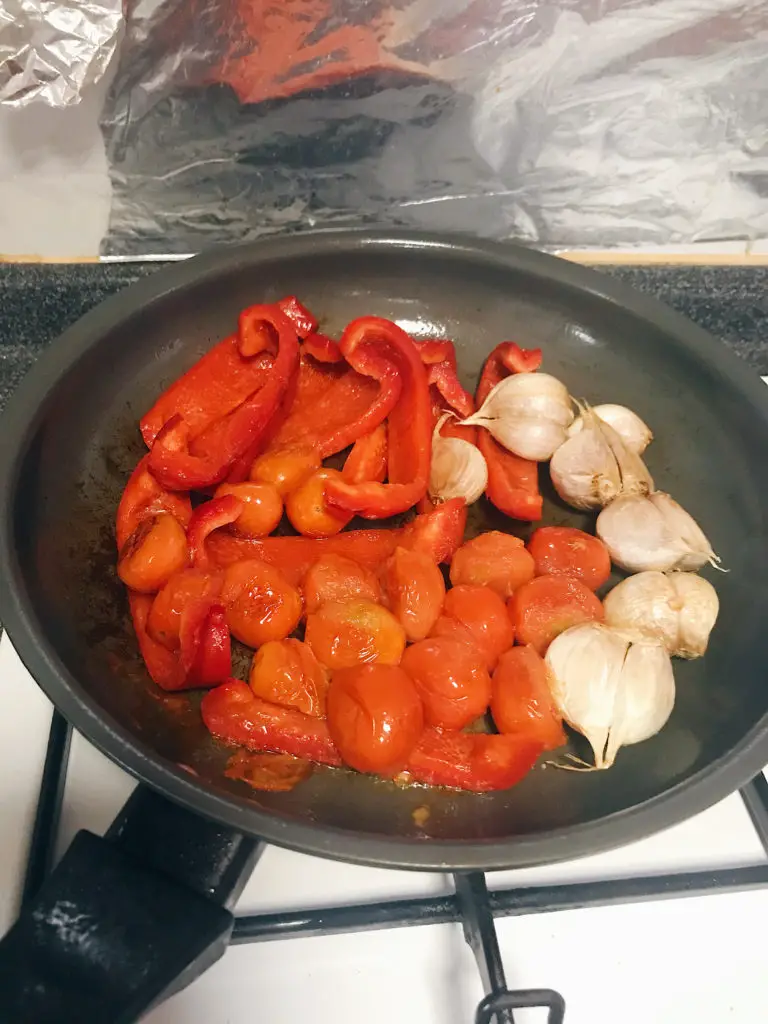 In another pan, I roasted some cherry tomatoes, red pepper and garlic. You can leave out red pepper if you dont like the taste, and cherry tomatoes if you dont have any. I added them cherry tomatoes cause I had a box of them to clear. It's very important to roast the garlic until tender because the flavour profile changes so much once roasted.
If you have an oven, you can simply roast all the ingredients in a large baking tray in the oven for about 30 minutes.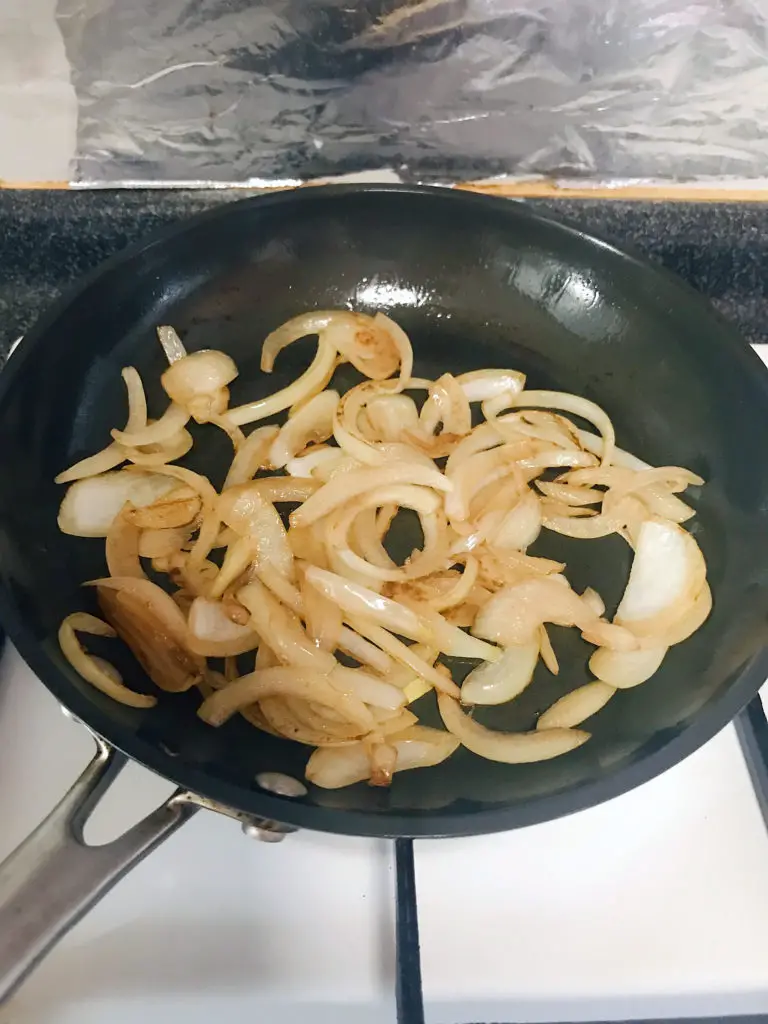 Also, caramelize some yellow onions to add extra sweetness to the tomato soup.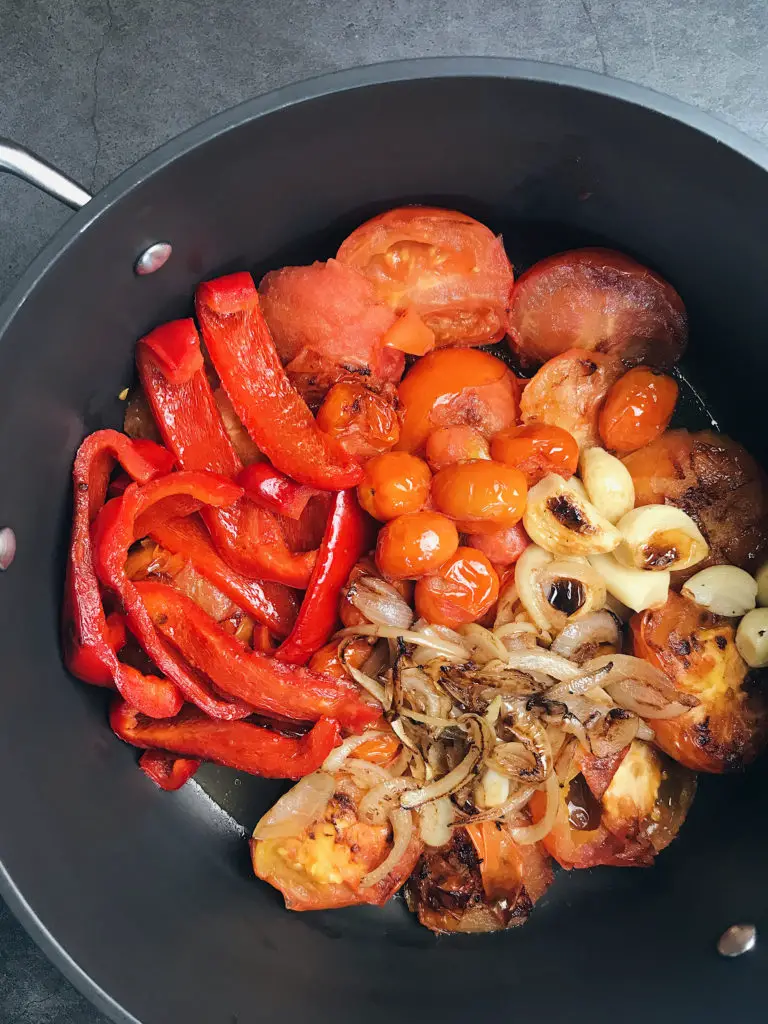 Here's the main ingredients for the tomato soup – roasted tomatoes, roasted bell peppers, roasted garlic and caramelized onions.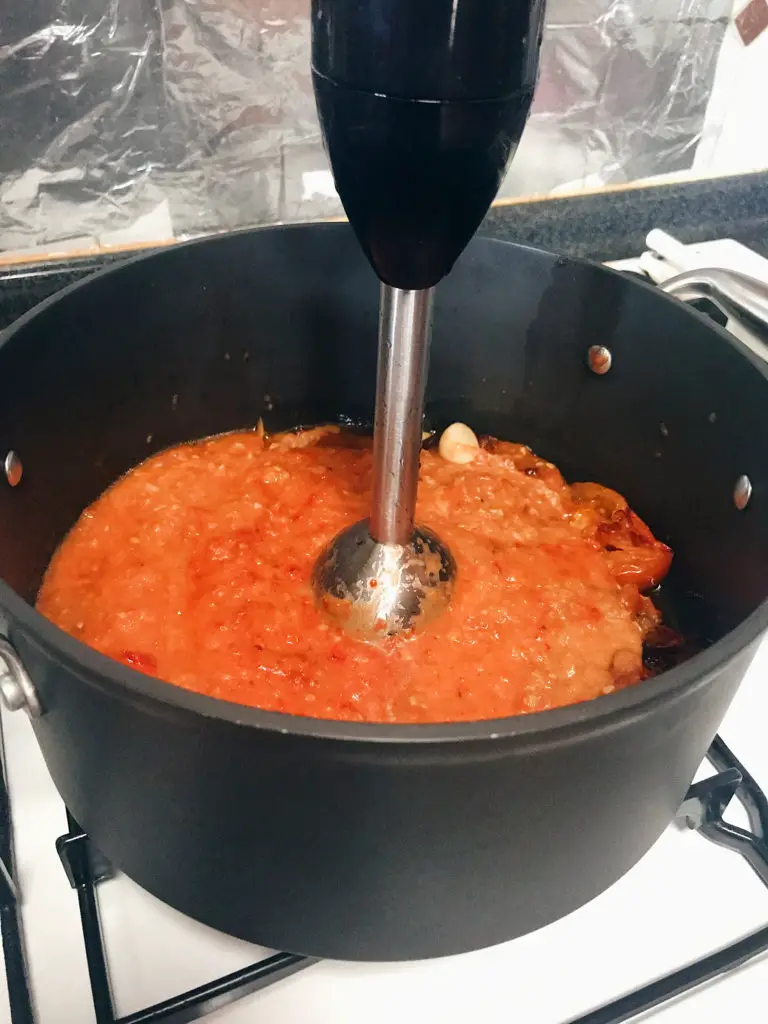 Use an immersion blender to blend all the ingredients in a pot, or transfer ingredients to a blender to blend. Once blended as finely as possible, heat the soup over medium heat and add water/chicken stock. Add water depending on how thick or thin you want your soup to be. I added about 160ml of water. After that, adding salt and pepper to taste, and also some cream.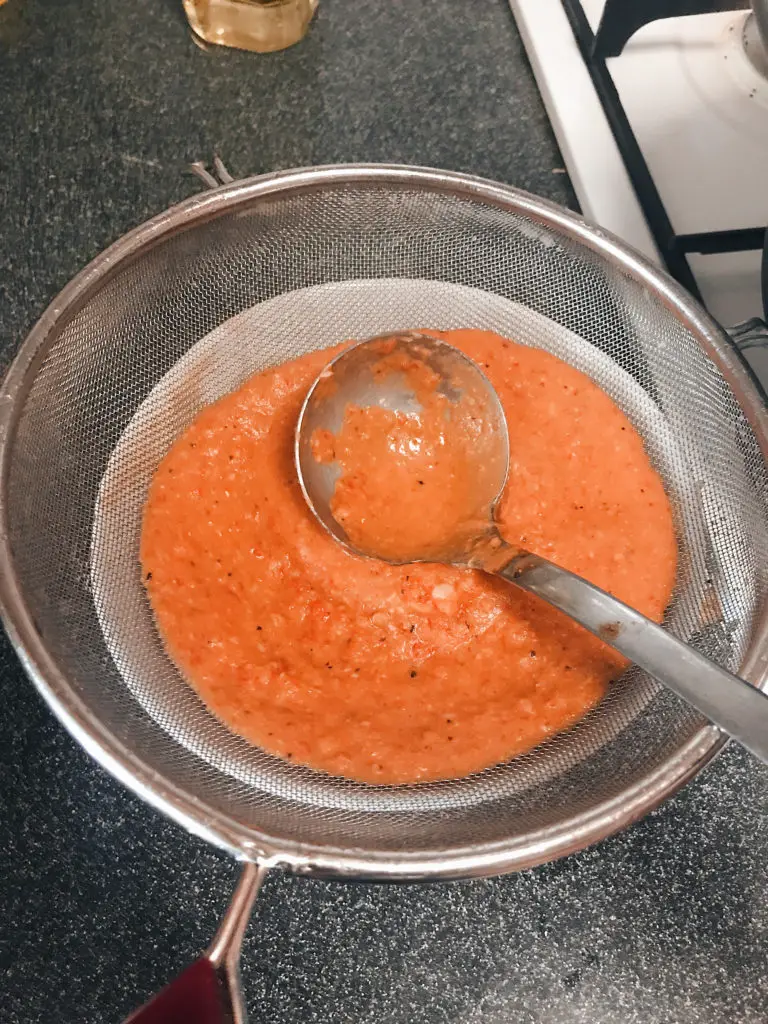 Chances are the blended tomato soup will not be smooth enough so strain the soup using a sieve to get smooth soup.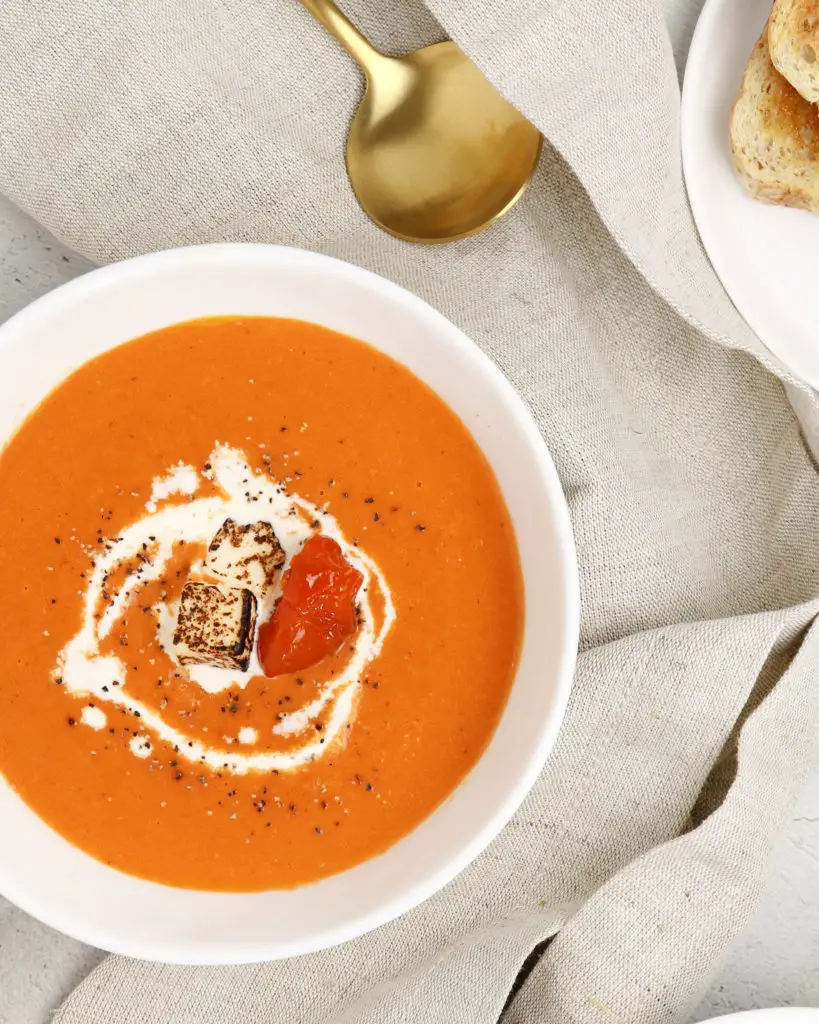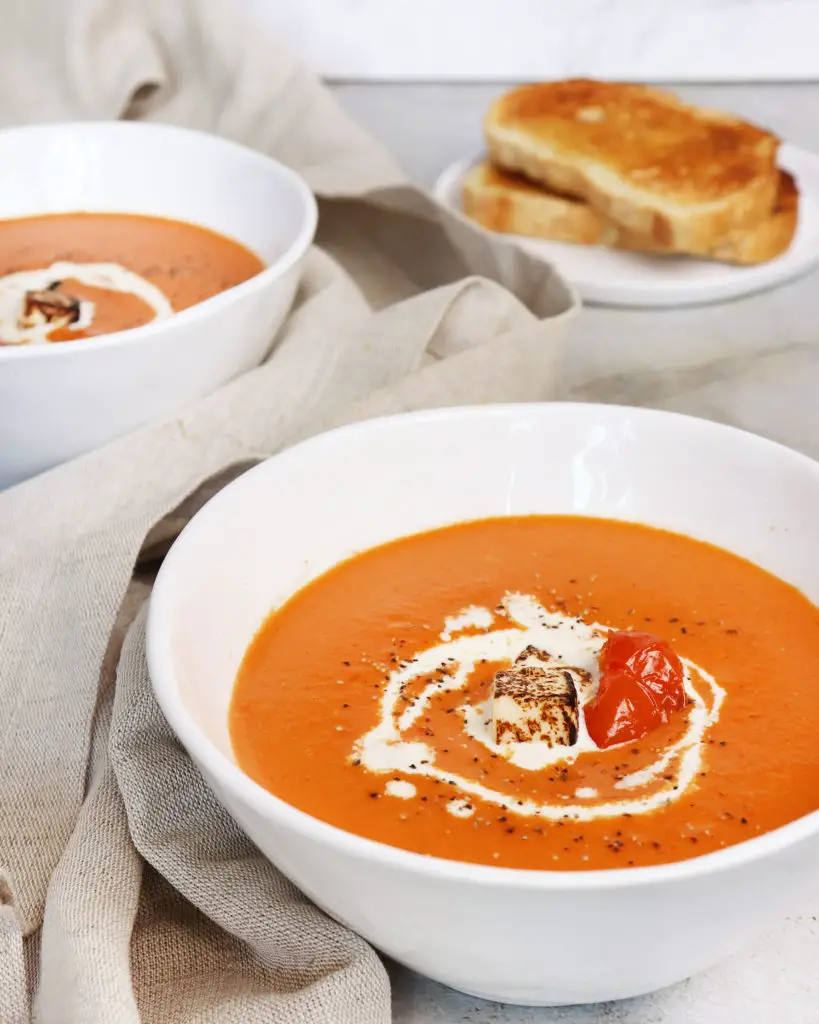 I garnished my soup with more cream, black pepper, cherry tomatoes, and also torched cheese cubes. These charred cheese cubes added even more umami to the soup which was already full of it! Pair the soup with some toast and you'll never go back to canned tomato soup!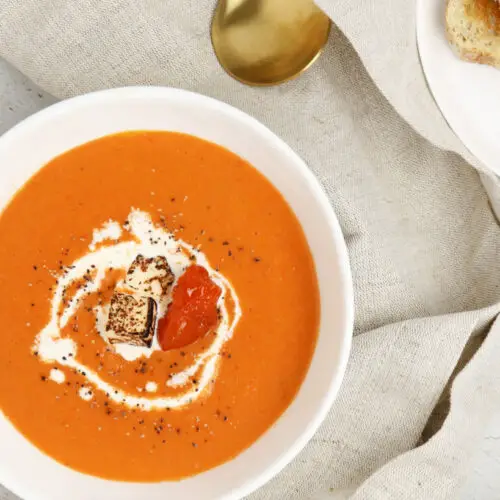 Roasted Tomato Soup
Ingredients
1

kg

tomatoes

halved

250

g

cherry tomatoes

optional

1

red bell pepper

julienned (optional)

2

bulbs garlic

with skin on

1

big yellow onion

sliced

160

ml

water/chicken stock

or more

160

ml

heavy cream

salt

to taste

pepper

to taste
Instructions
Preheat oven to 180°C. Lay tomatoes, cherry tomatoes, red bell pepper and garlic cloves on a large baking tray. Drizzle with olive oil and season with salt and pepper. Roast the ingredients in the oven for about 30-40 minutes, until the tomatoes become tender and the skins start to peel off. If you don't have an oven, roast the ingredients in a frying pan with olive oil. It should take around 10-15 minutes.

In another pan, caramelize the onions in some oil till browned.

If using an immersion blender, transfer the roasted tomatoes, bell pepper, garlic, and caramelized onions into a stockpot to blend. Otherwise, transfer all the ingredients to a blender to blend. Blend as finely as possible.

In the same pot, heat the blended ingredients over medium fire. Add water/chicken stock and heavy cream. Season with salt and pepper to taste. Once the soup is well mixed, turn off the heat.

Strain the soup to remove any residue (there will be quite a lot from the tomato skins) before serving. Garnish with cream, black pepper, cherry tomatoes and torched cheese cubes if you wish to.