hobia". The best way to get yourself to eat something you don't like is to disguise the food, so I thought making Korean-style rice balls would be a great idea. I once tried Korean rice balls (주먹밥) that were made of rice, seaweed, tuna and kimchi and they tasted really good. Not a big fan of tuna either but I couldn't really tell there was tuna in them.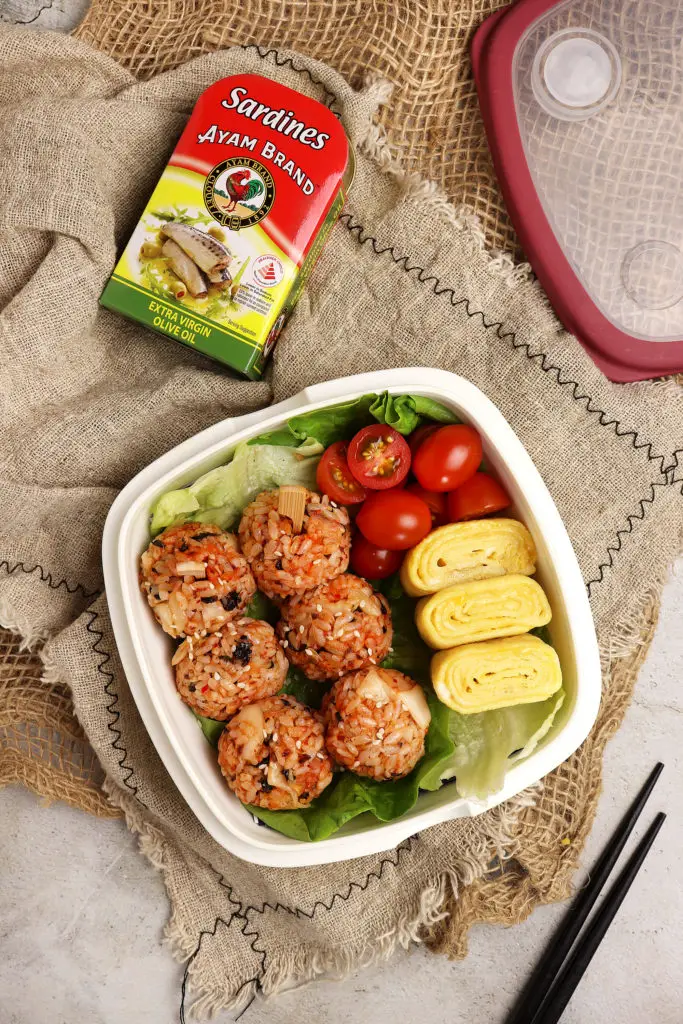 Okay, so making these rice balls is really really simple. Basically you just need to mix cooked rice, seaweed, kimchi and sardines (shredded) together and that's it! You can also add some mayo, sesame oil and light soy sauce to improve the overall flavour and texture of the rice balls. The fun part is shaping the rice balls! I also made some tamagoyaki (rolled omelette) and added some cherry tomatoes into my bento for a more complete meal.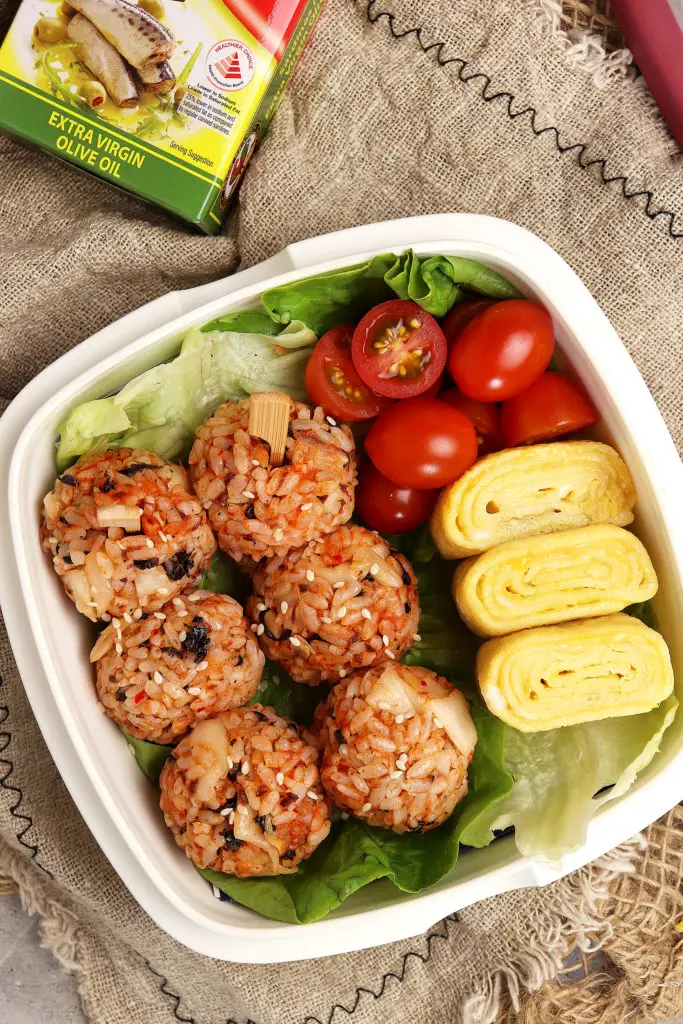 Time for the taste test! I actually felt nervous about eating the rice balls (laughs), but I was pleasantly surprised upon eating them because they tasted good! The flavour profiles of the seaweed, kimchi and sardine blended very well together. There was just a slight hint of sardine, but overall if you didn't know it was in there, you probably wouldn't have guessed. Disguising sardine in rice balls is a very good way to get people to learn how to eat sardine (if they don't like sardine like me). Eating sardine in its entirety (as a whole fish) is probably still difficult for me at this stage, but I think I'm going to make more of these sardine rice balls so I can get more omega-3 into my body!
Trust me, if you dislike sardine, you've got to try this out!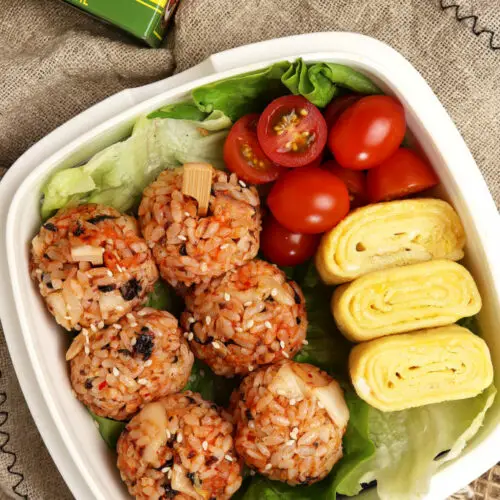 Sardine Rice Balls Bento
Ingredients
2

cups

cooked Japanese rice

80

g

kimchi

cut into small pieces

1

packet

5g seaweed (cut into small strips)

1

can

120g sardine (shredded)

1

tbsp

mayonnaise

1

tbsp

sesame oil

½

tbsp

light soy sauce

1

tbsp

gochujang

optional (add more soy sauce if you don't add gochujang)
Instructions
(Wearing plastic gloves) In a big bowl, mix all the ingredients together until well combined. Take about 2-3 spoonfuls of rice and squeeze the rice so that it will stick together. Shape into a ball. Repeat for the remaining rice.