About a year back, I made prawn sarongs using spaghetti. This time, I decided to try it using rice vermicelli, and I've to admit that this one tastes better overall. This is a really simple dish that you can make for tea break or an appetizer before your meal!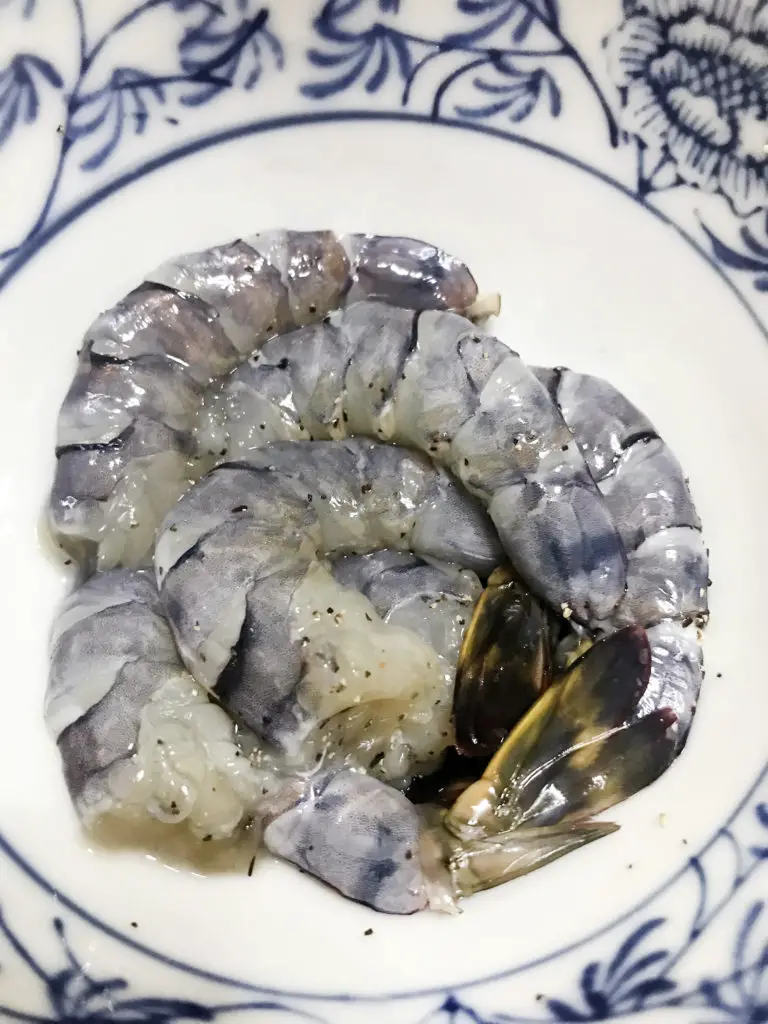 First, remove the shells and veins of the prawns. There's no need to slit open the back of the prawn, you just need to insert the skewer midway to remove the vein. Then season the prawns with salt and pepper, and keep them in the chiller for around 30 minutes. I find that if the prawns are cold to begin with, there's a lower chance of them becoming overcooked and they will turn out crunchy and juicy. Also, please use large prawns!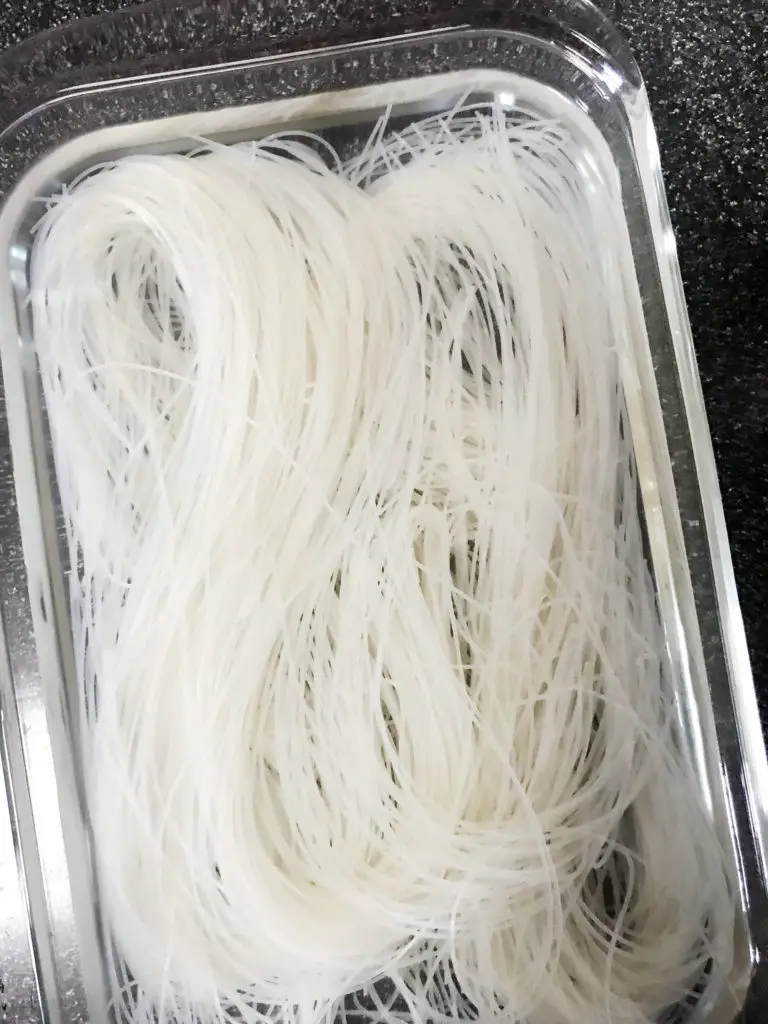 Meanwhile, soak rice vermicelli/beehoon in hot water until they are soft.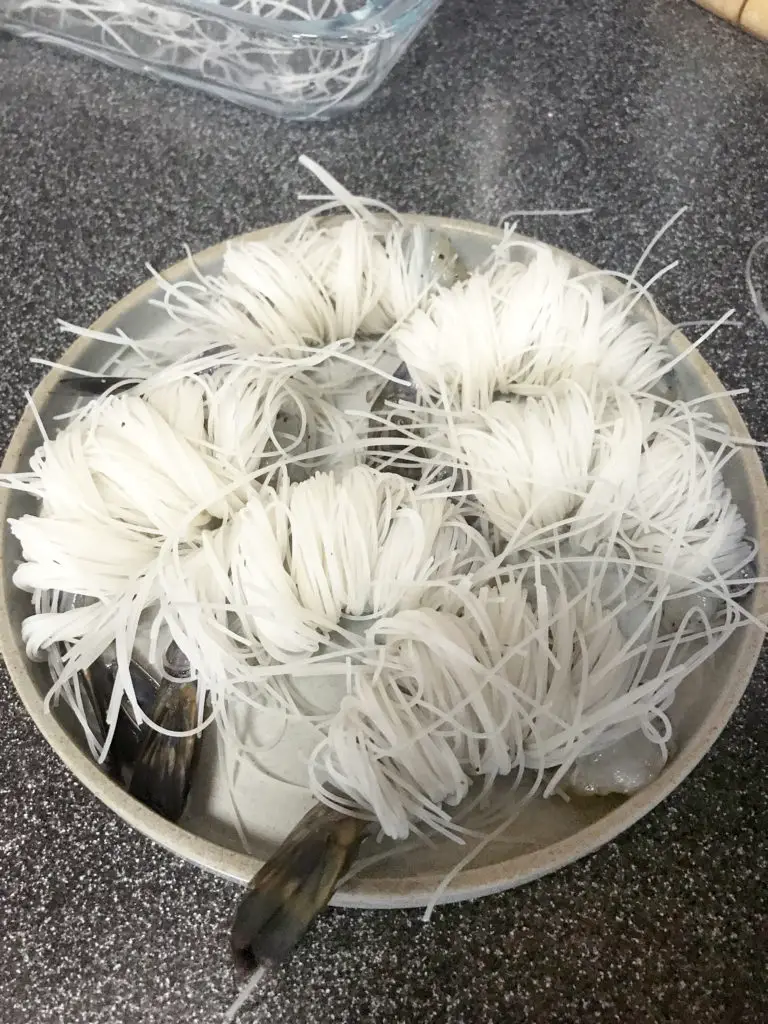 Then, wrap the prawns with vermicelli to the best of your ability. Mine is quite bad hahaha. If possible, try not to have too much of the vermicelli overlapping each other otherwise the ones inside wont crisp up well.
NOTE: Try to pat dry the prawns and vermicelli before wrapping so that they won't splatter when deep-frying, and so that the vermicelli will brown and turn crispy more easily.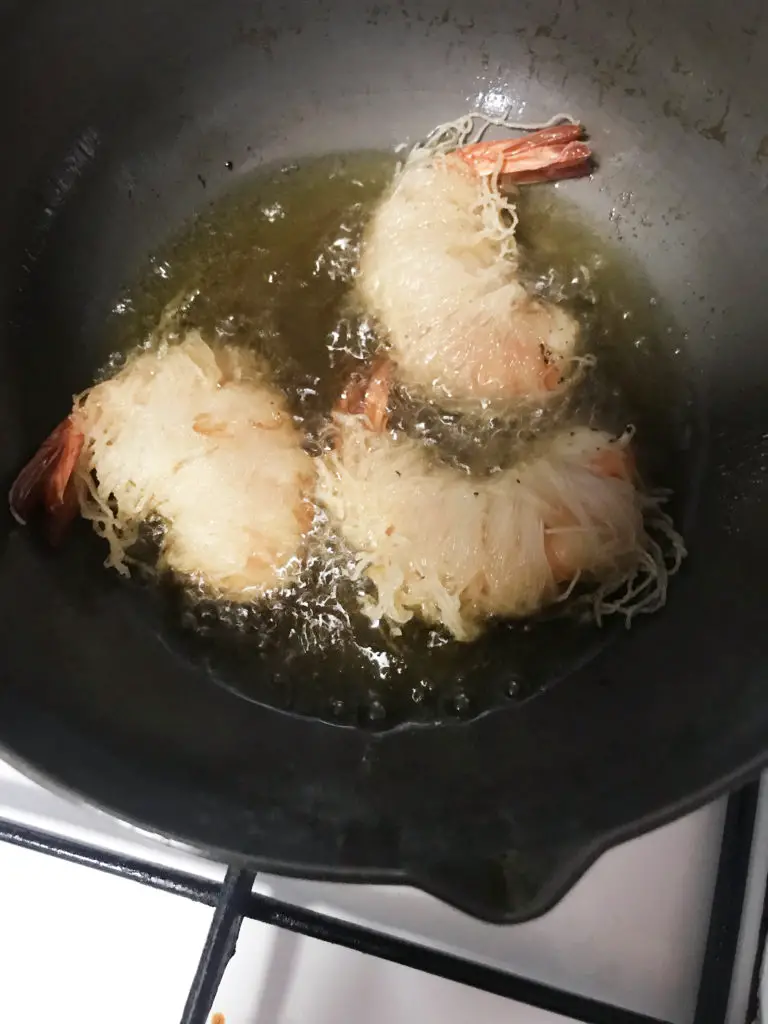 Deep fry the prawns till golden brown. Do remove when golden brown and not when brown, otherwise they will taste slightly charred!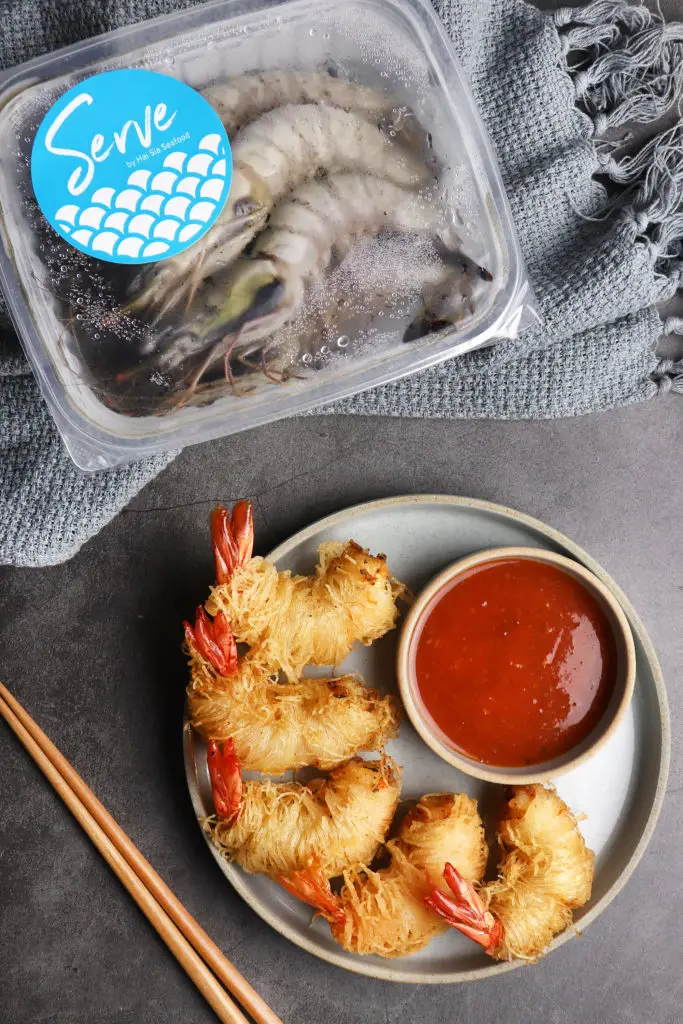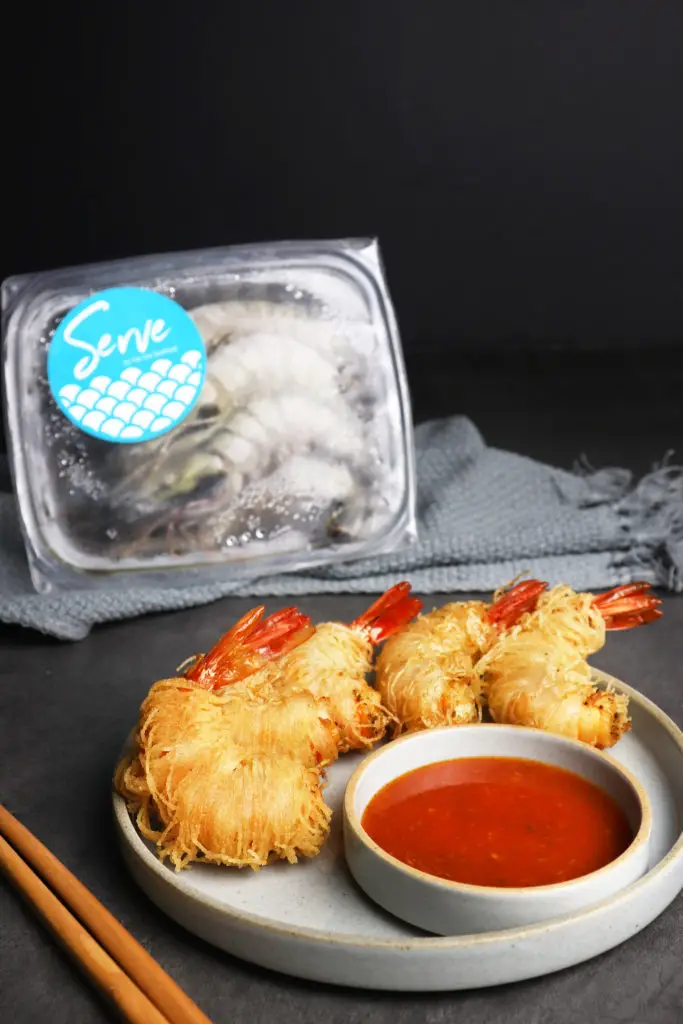 Serve with Thai sweet chilli or any yummy sauce!

Look at that beautiful golden brown strands!! The vermicelli actually tasted a little like fried potato strips, and fried potato = delicious. The sound when you bite into these prawn sarongs is amazing as well. I definitely need to work on my wrapping skills, but thankfully the taste makes up for the presentation.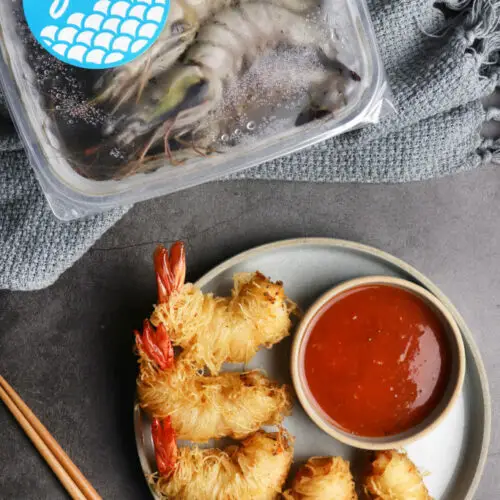 Prawn Sarong (Prawns wrapped in Vermicelli)
Ingredients
8

large prawns

shelled & deveined

60

g

rice vermicelli

soaked

salt

to taste

pepper

to taste
Instructions
Remove prawn shells and prawn veins. Devein prawns using a skewer instead of slitting the back open. Season with salt and pepper and keep prawns in the chiller for around 30 minutes. This is to keep the prawns cold so that they will not be overcooked after frying, but will be juicy and crunchy.

Soak rice vermicelli/beehoon in hot water until soft.

Pat dry prawns and rice vermicelli. Wrap rice vermicelli around prawns.

Deep fry prawns till golden brown (and not brown). Drain prawn sarongs on kitchen towels, then serve with Thai sweet chilli or any dipping sauce.