Note: This is an update on an old post.
I eat KFC probably two to three times a year, and when I do, I will always order their cheesy BBQ meltz if it's available. It's hands-down my favourite from KFC, and it almost never disappoints (except that they could try to add more fillings in there). I love how they added a crunch to their quesadilla by adding tortilla chips, something I didn't expect when I bit into my first BBQ meltz. And with the aroma of the cheese and juicy chicken chunks, I was sold. I decided to try making my own cheesy BBQ meltz so that I can fulfill my cravings whenever I have one, since cheesy BBQ meltz is not always offered at KFC.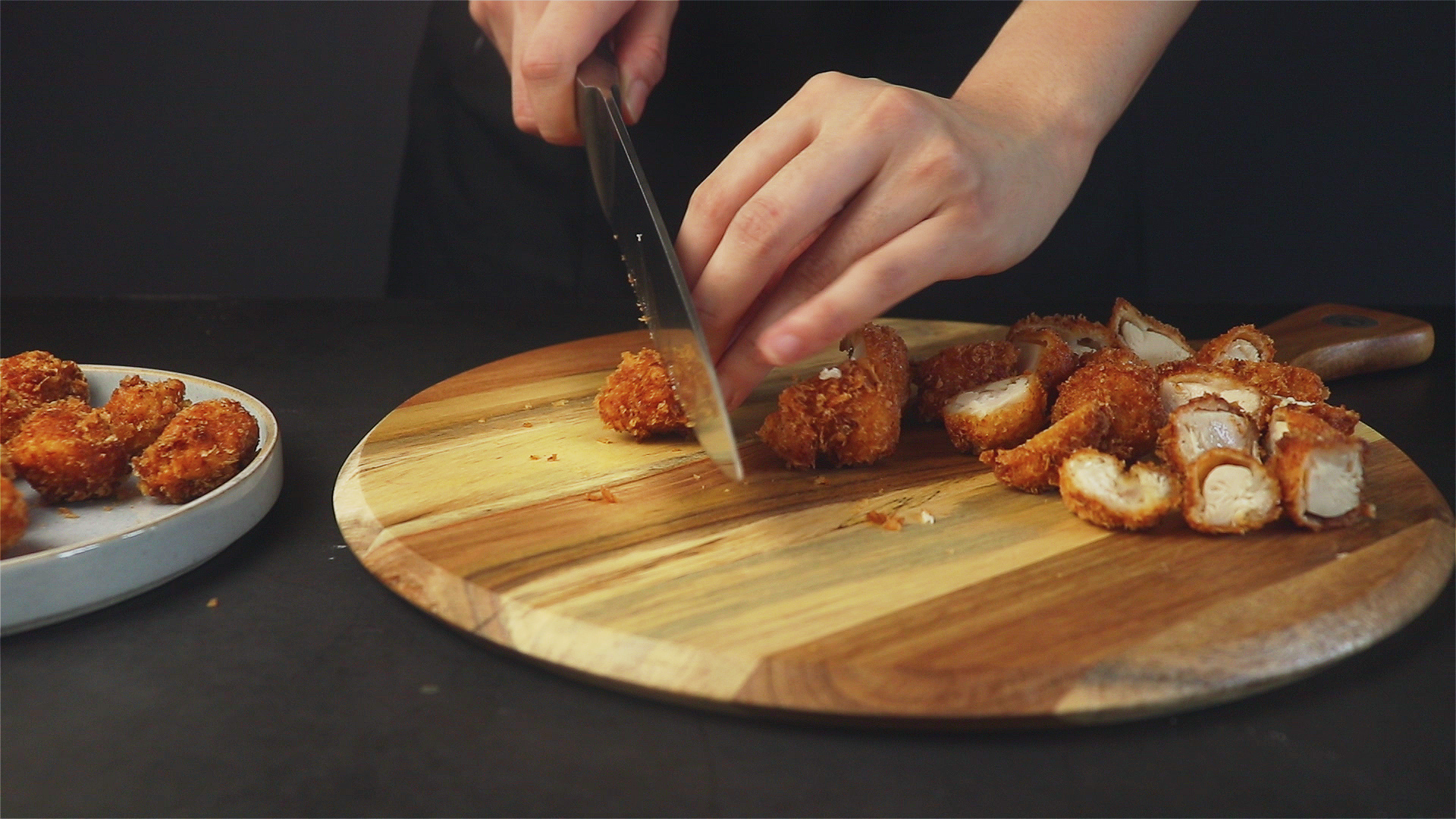 If you'd like to make your own popcorn chicken, you can take a look at the recipe here. Otherwise, if you want to make things easier, you can use frozen popcorn chicken and simply deep fry or air fry it. Cut the popcorn chicken into smaller pieces if desired.
Dice the tomatoes.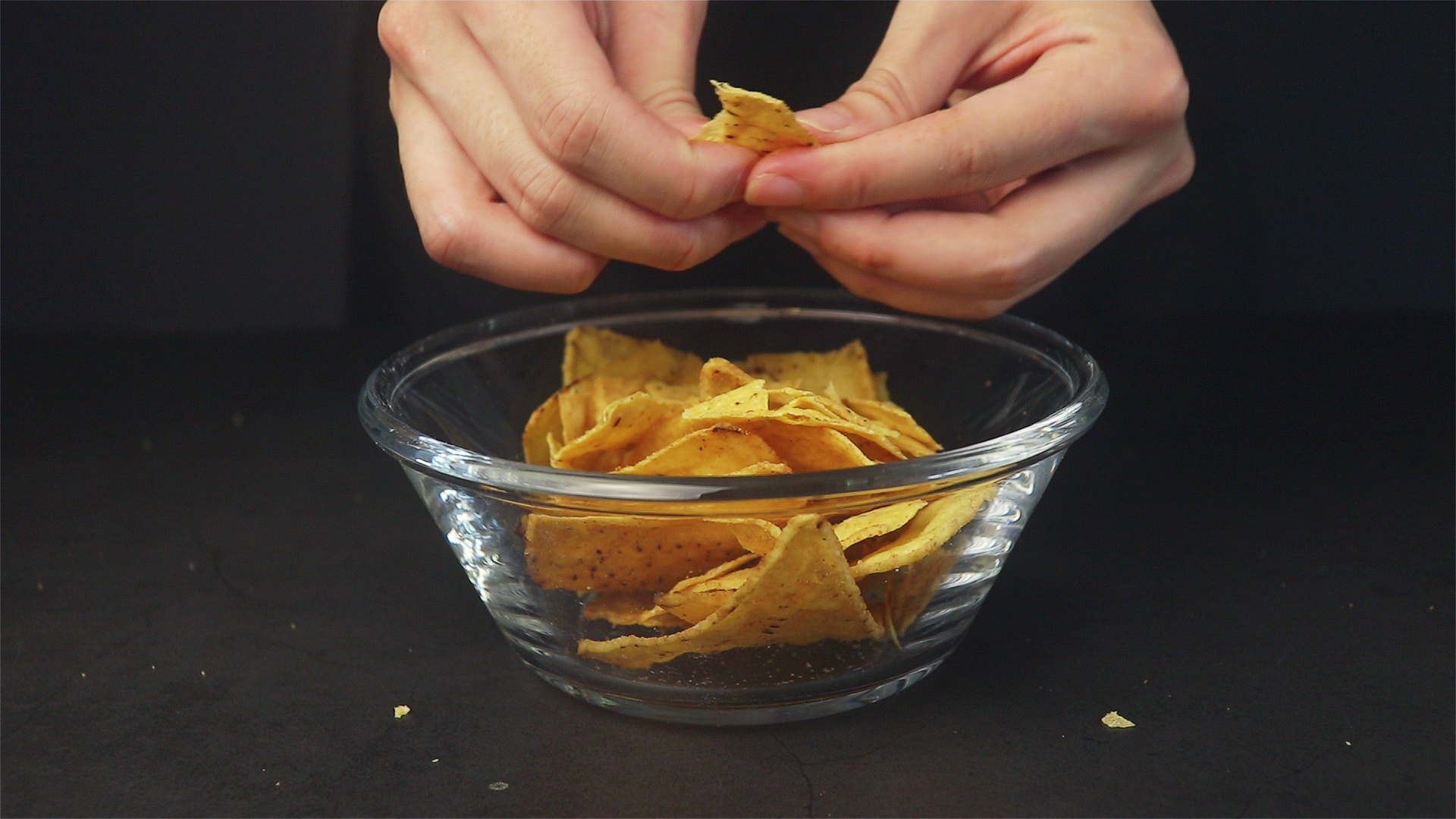 Break the tortilla chips into smaller pieces. I'm using the Mission brand BBQ-flavoured tortilla chips, because the flavour goes very well with cheesy BBQ meltz.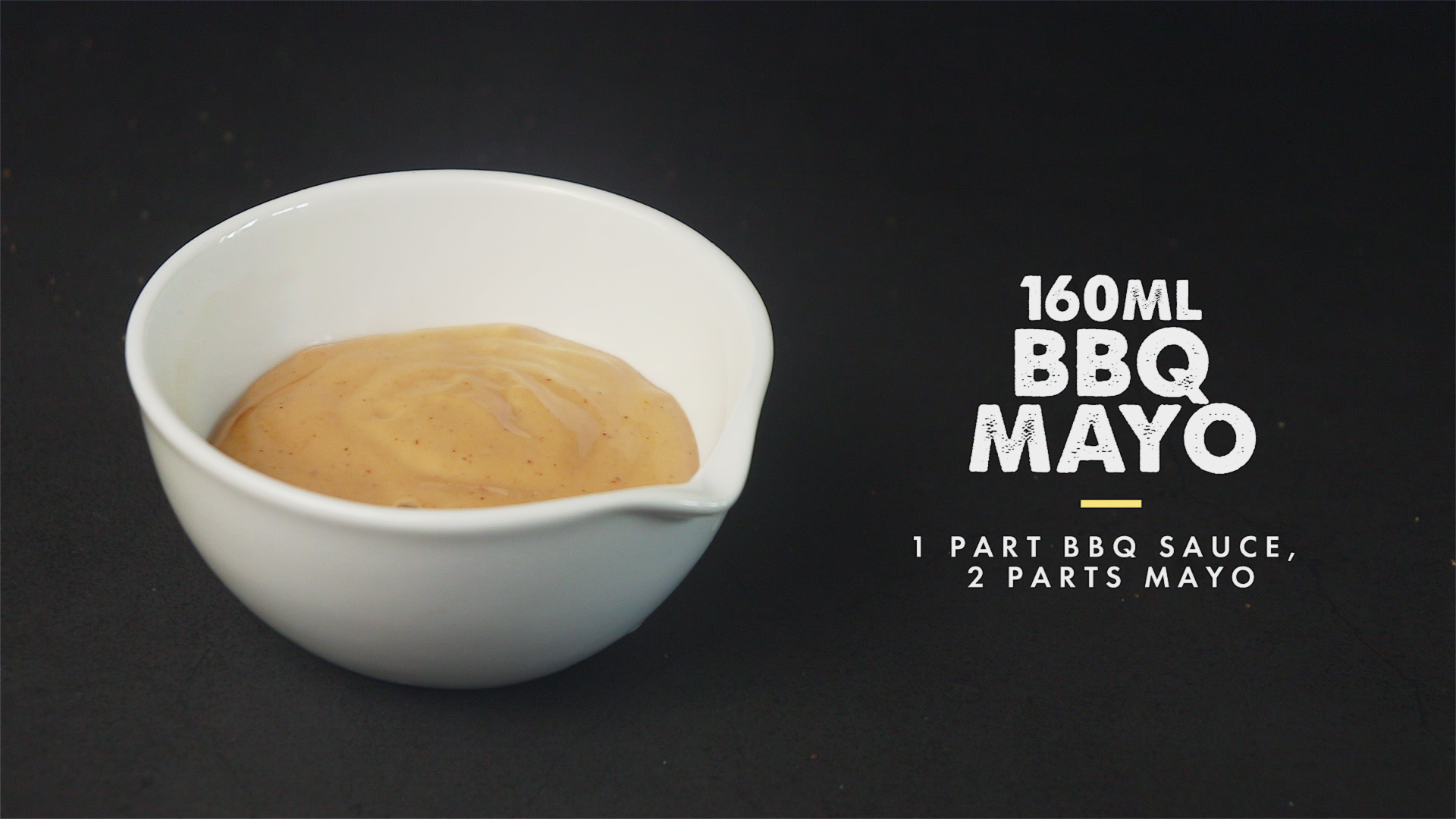 You'll need some sauce. You can make BBQ mayo sauce by mixing some BBQ sauce and mayo, or you could just make some chilli mayo sauce if you don't have any BBQ sauce.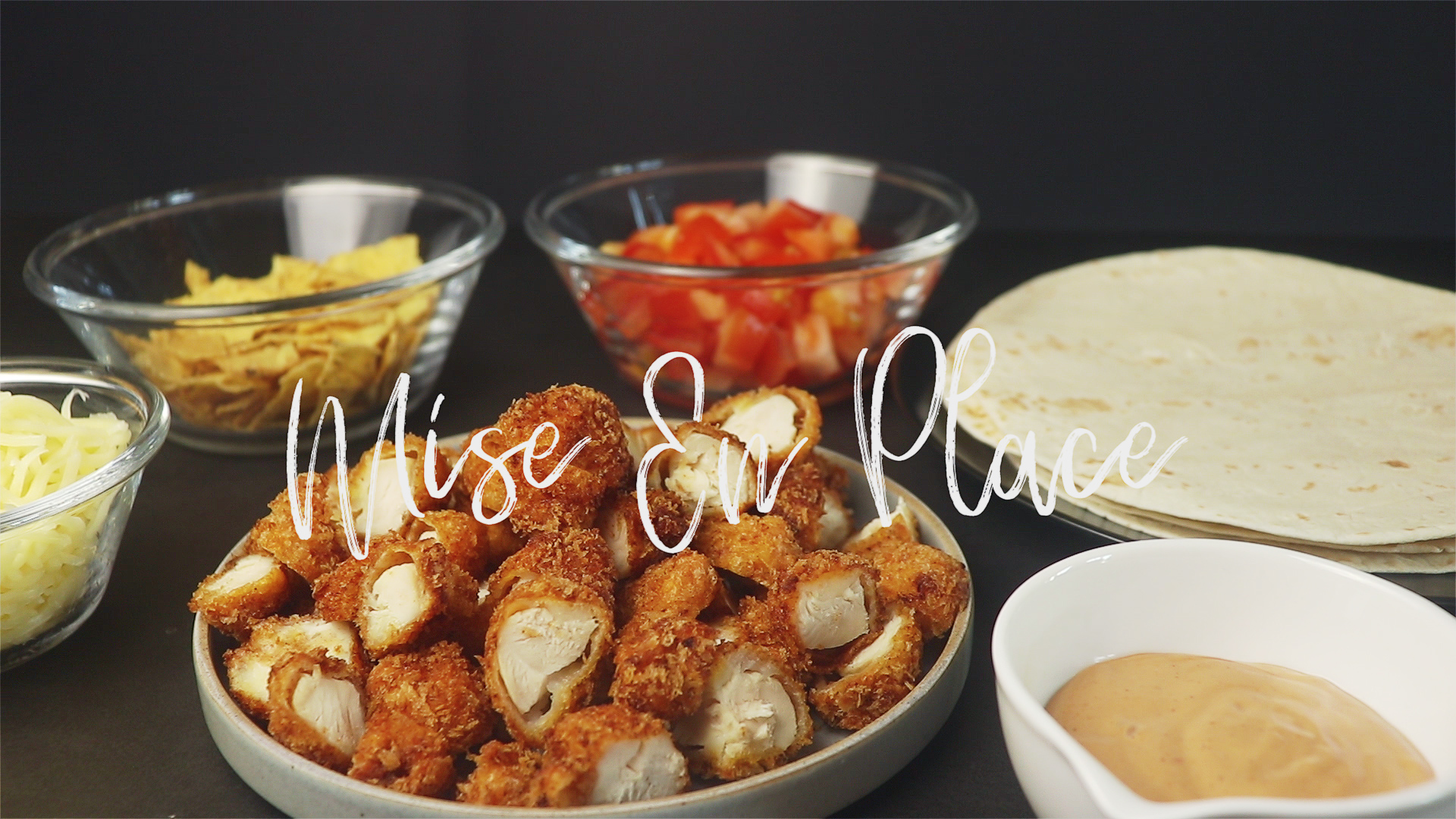 What you need are: tortilla wraps, popcorn chicken, diced tomatoes, tortilla chips, mozzarella cheese and BBQ mayo sauce.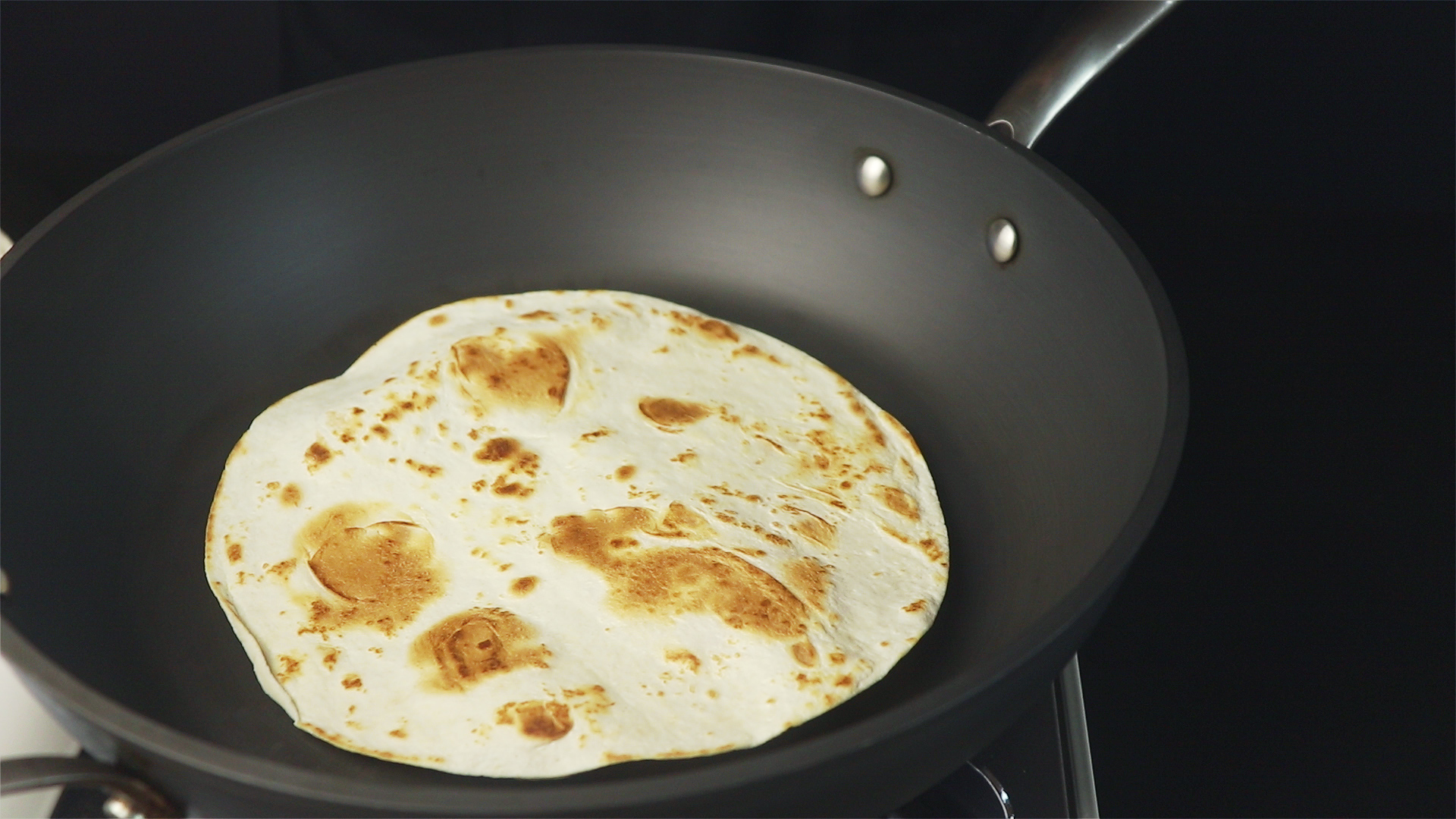 First, toast a tortilla wrap on both sides over low heat until crispy. Set the tortilla wrap aside.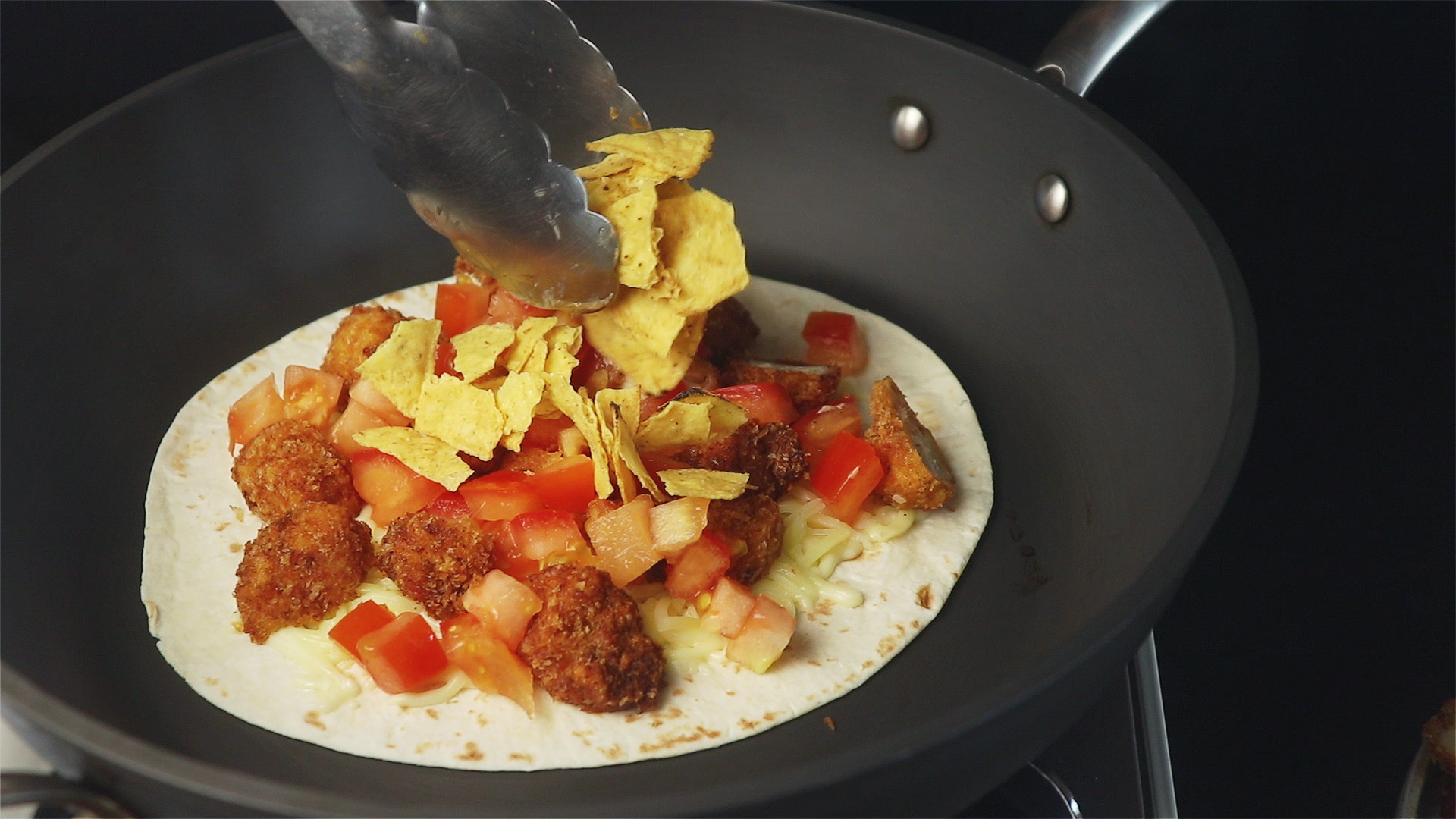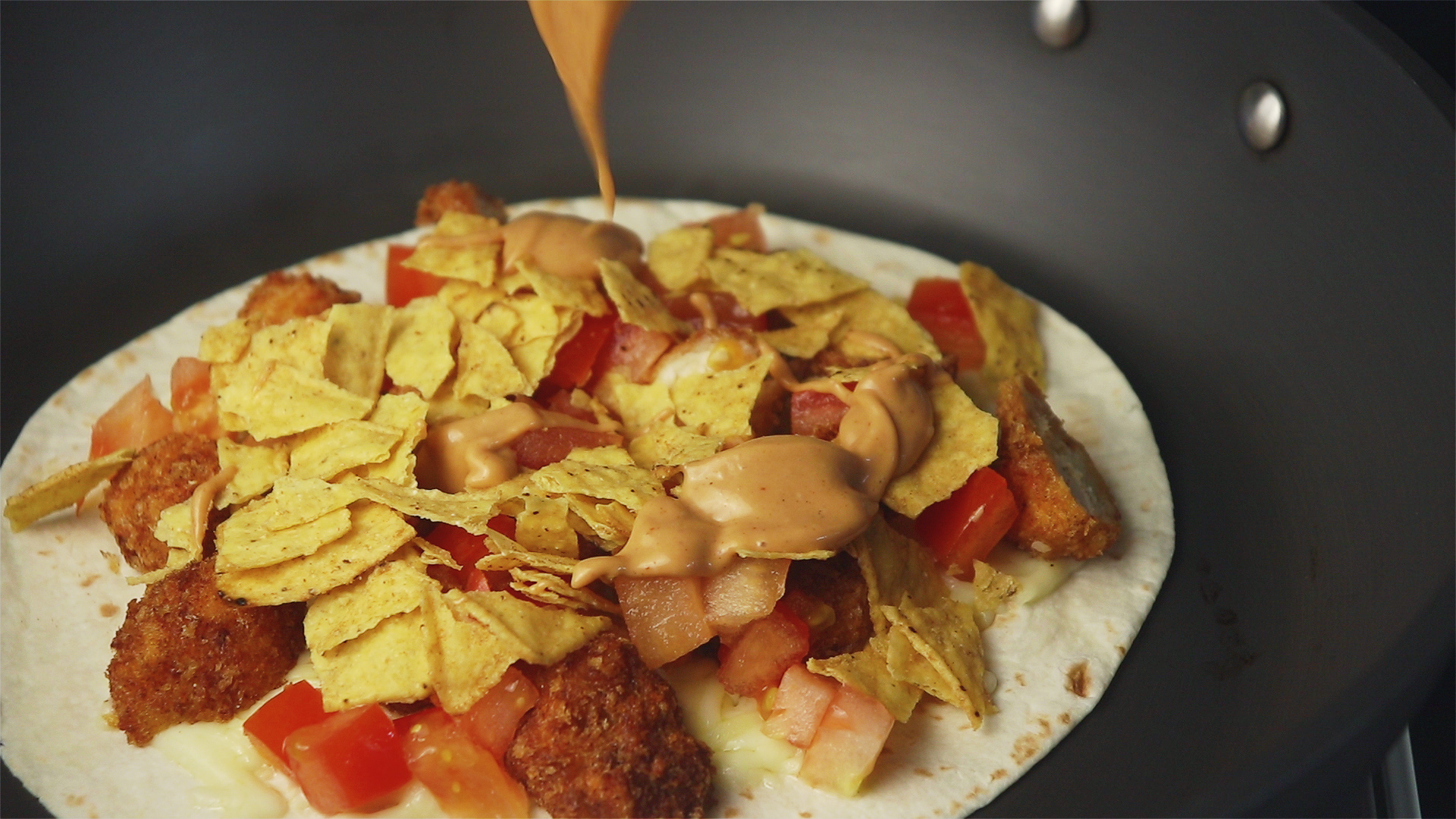 Add another tortilla wrap into the pan, and add mozzarella cheese (it'll melt better if it goes in first), popcorn chicken, tomatoes, tortilla chips and BBQ mayo sauce.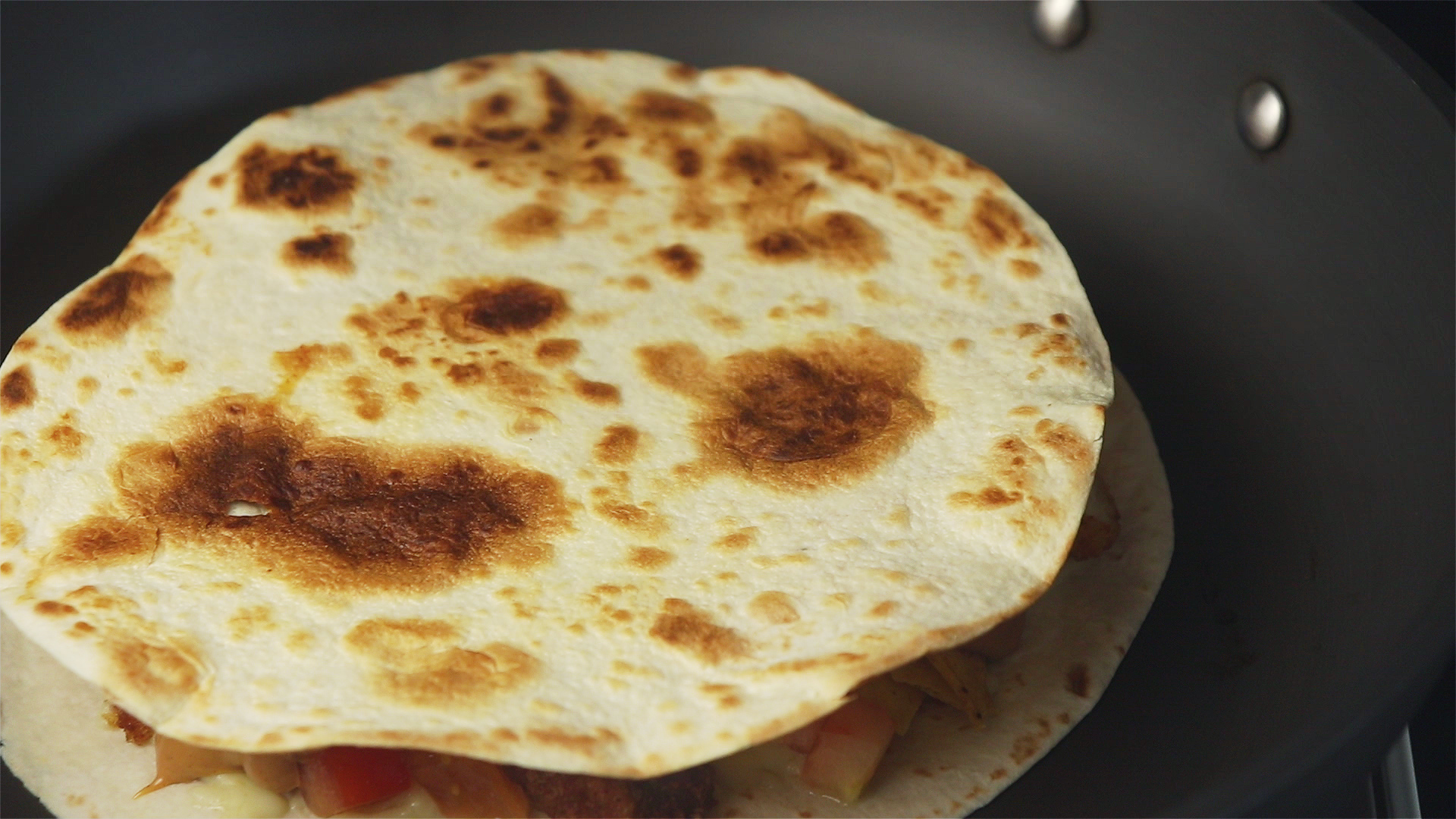 Cover with the toasted tortilla wrap, then cover the pan and cook on low heat until the bottom tortilla wrap is crispy and the cheese has melted. It should take around 5 minutes.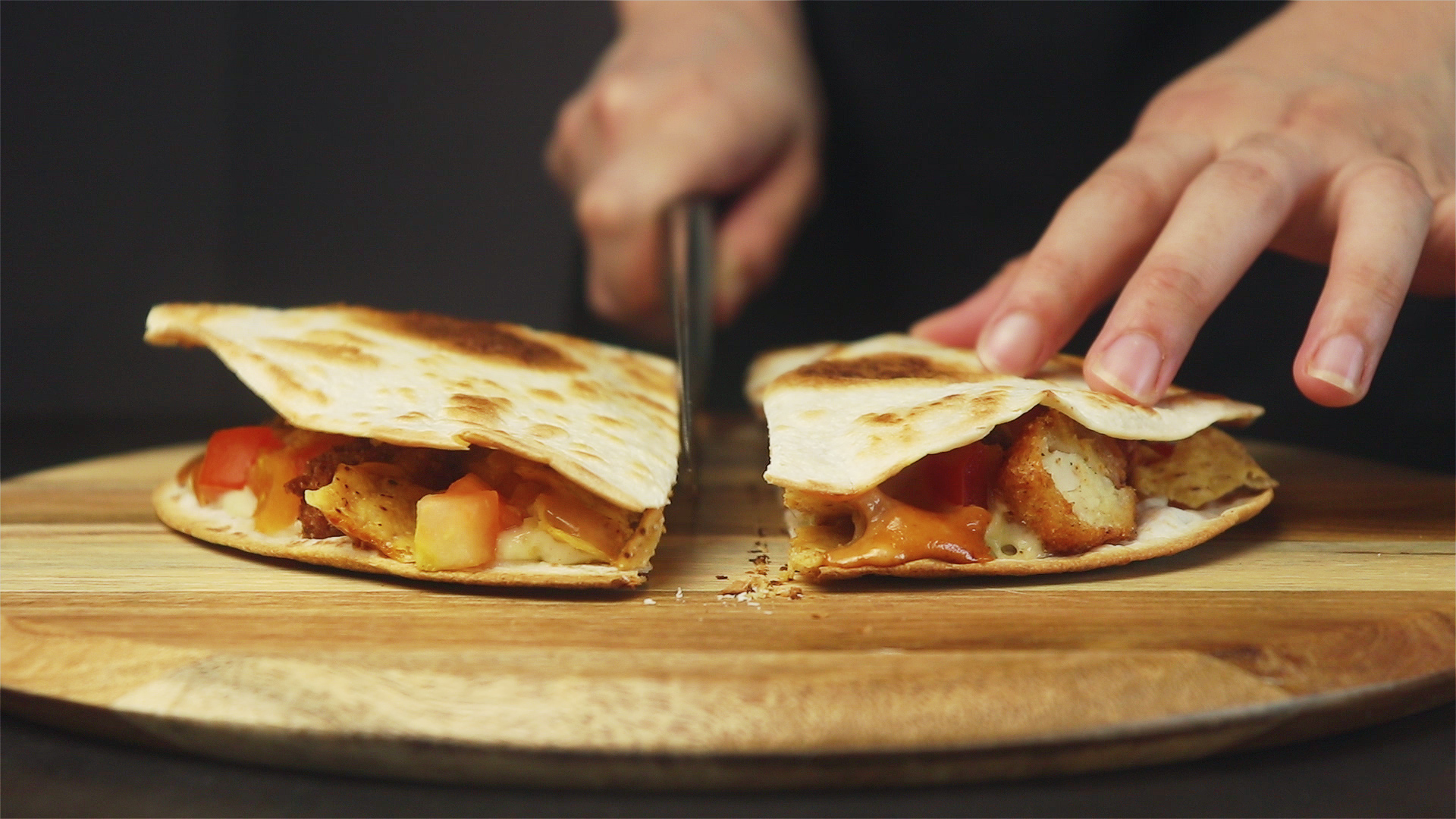 Finally, cut the BBQ meltz into quarters and enjoy!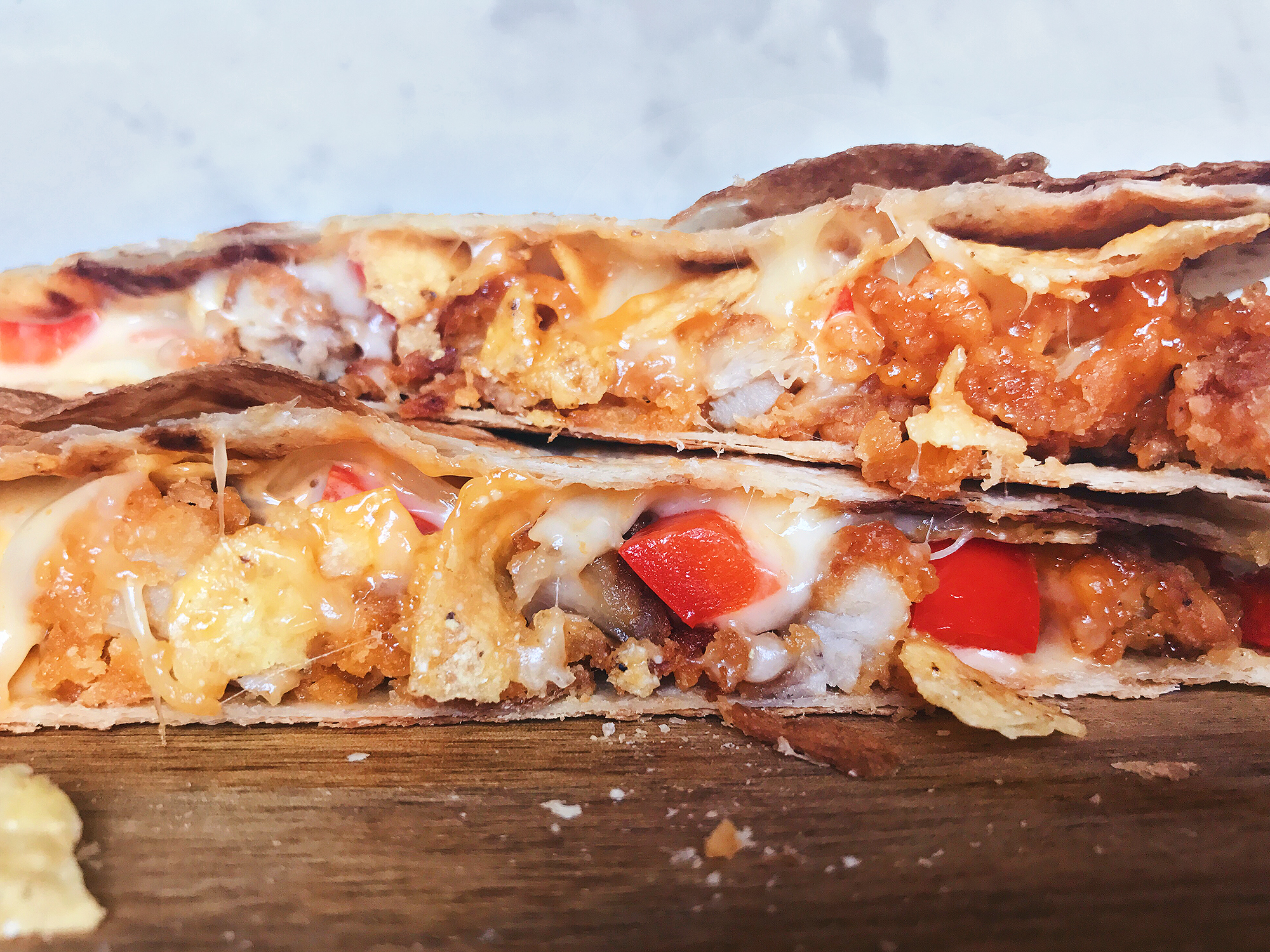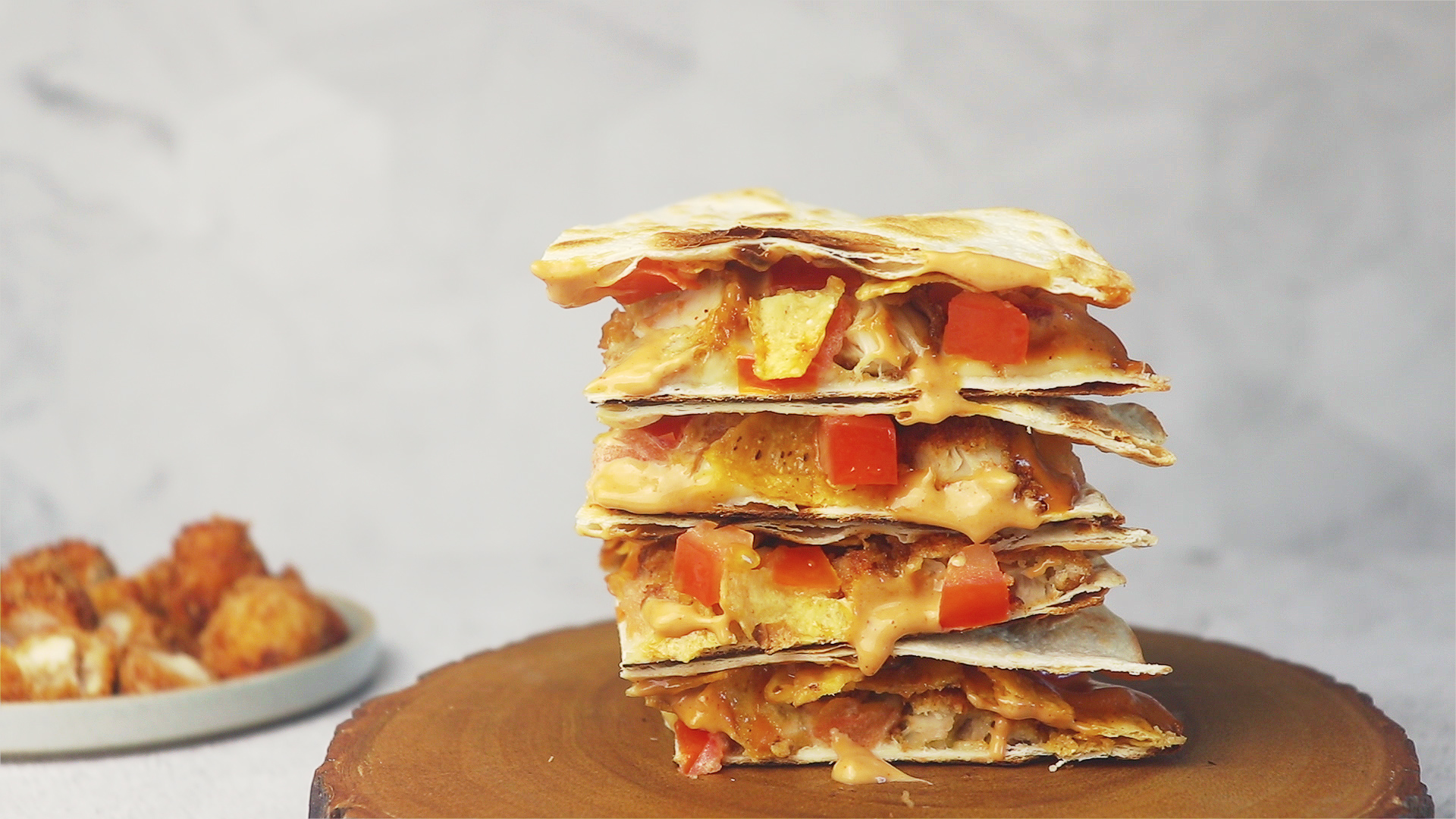 I have to say it tasted really good! I previously made cheesy BBQ meltz with chilli mayo sauce and it was equally good. So if you don't have BBQ sauce at home, go ahead and make some chilli mayo sauce instead. This BBQ meltz is everything I want in a dish – crispy, juicy, and cheesy. Crispy quesadillas never disappoint. This dish is so easy to make that it's almost a hundred percent success rate, so you'll feel a sense of accomplishment after making it!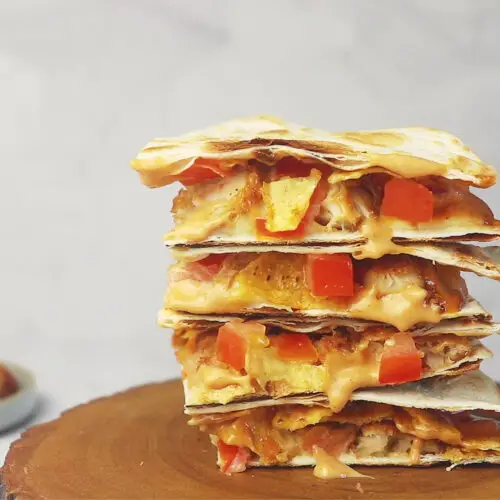 KFC BBQ Meltz
Ingredients
8

tortilla wraps ($3.96)

300

g

 popcorn chicken

1.50

tomato ($1.80)

60

g

tortilla chips ($1.25)

200

g

mozzarella cheese ($4)

160

ml

BBQ mayonnaise ($1.80)
Instructions
In a saucepot, deep fry popcorn chicken till golden brown. Remove from pot and cut into smaller pieces. Set aside.

In a frypan, toast a tortilla wrap over medium heat on both sides until crispy. Remove from pan.

Place another tortilla wrap into frypan. Add mozzarella cheese, popcorn chicken, diced tomatoes, tortilla chips, and BBQ mayonnaise sauce on top. Cover with toasted tortilla wrap.

Cover frypan with a lid and using low heat, toast the quesadilla until the tortilla becomes crispy and cheese melts. This should take around 5 minutes.

Remove from pan and cut into quarters. Serve and enjoy!