Fried chicken is such a ubiquitous dish that almost every cuisine has their own style of fried chicken. As for Singapore, it is indisputable that Prawn Paste Chicken (Har Cheong Gai) is the iconic Singapore-style fried chicken. As its name suggests, prawn paste chicken is essentially chicken marinated in prawn paste and thereafter, deep fried. While the fermented prawn paste may not be the most pleasant-smelling ingredient around, the result is crispy, juicy chicken wings that no longer carry a pungent smell. This is one dish I love to order when eating out, but waver when I see the price. I strongly recommend you to try making this dish, as it's way easier than you may think. After trying this recipe for yourself, I assure you that you'll think twice before ordering prawn paste chicken again while dining out!
Sichuan Peppercorn
In this recipe I use Sichuan pepper powder, which you have to grind from Sichuan peppercorns. Sichuan peppercorns aren't actually spicy, but has a slight numbing sensation upon consumption. These peppercorns have slight citrus notes to them, and are used as flavour enhancers. However, if you don't have them and find it too troublesome to obtain, simply substitute them with white pepper powder. If you're intending to use these peppercorns, here's how to get them into a fine powder form.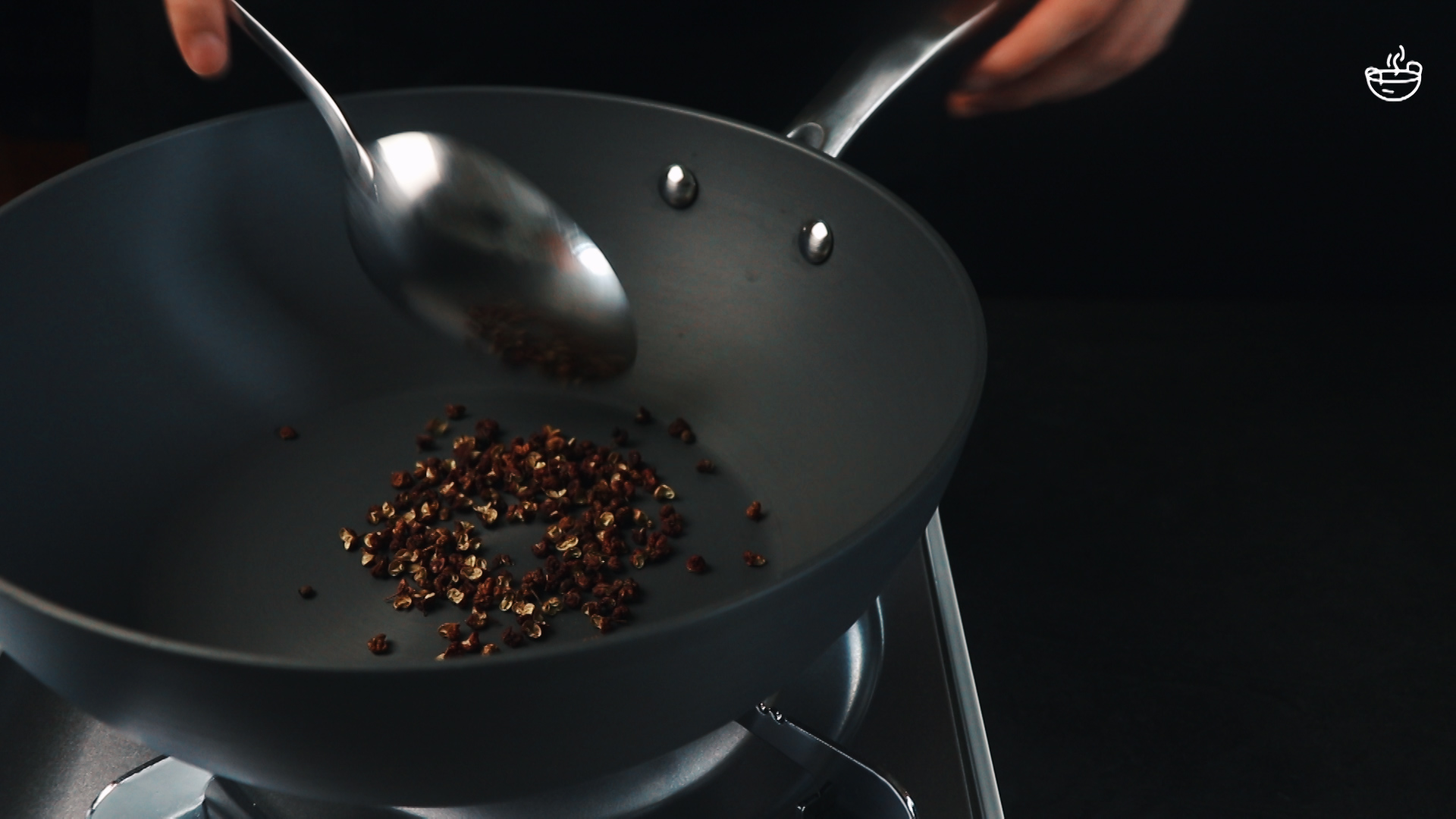 First, toast the Sichuan peppercorns in a pan over medium heat until fragrant. You will see some smoke in the process. After toasting, allow the peppercorns to cool down for a bit.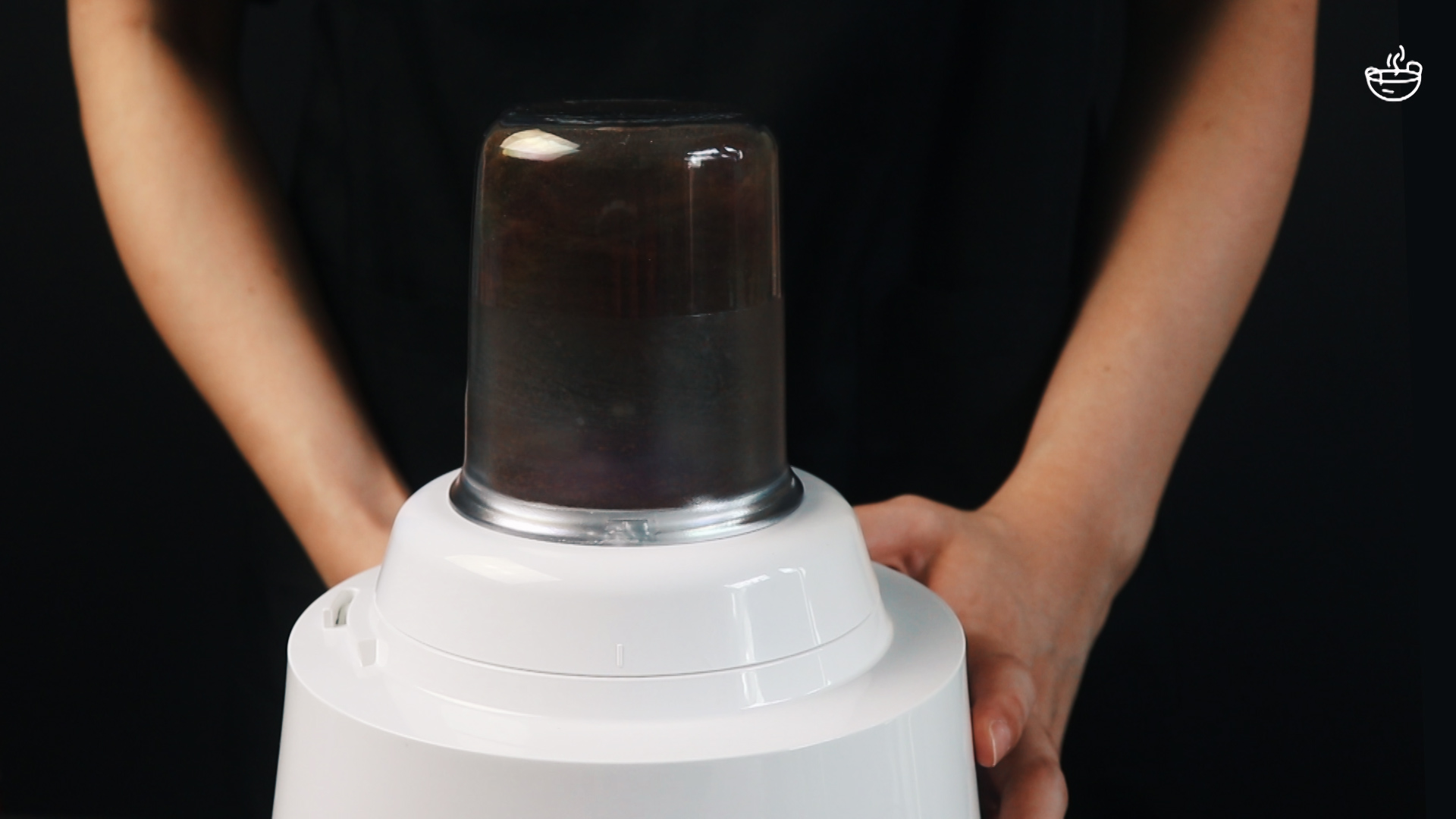 Grind the peppercorns until they become a fine powder.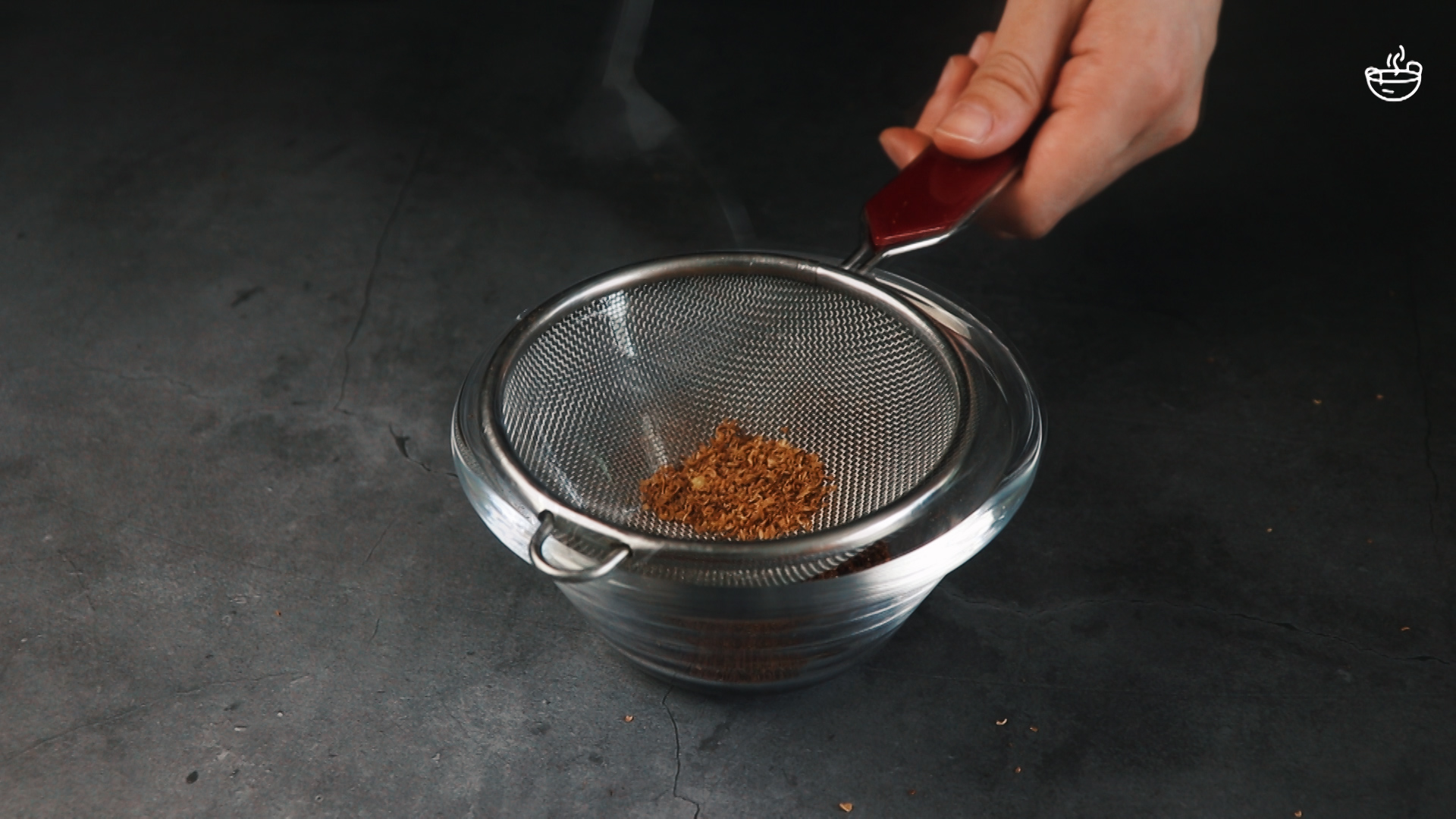 Sieve the powder to remove any large pieces that have not been ground finely.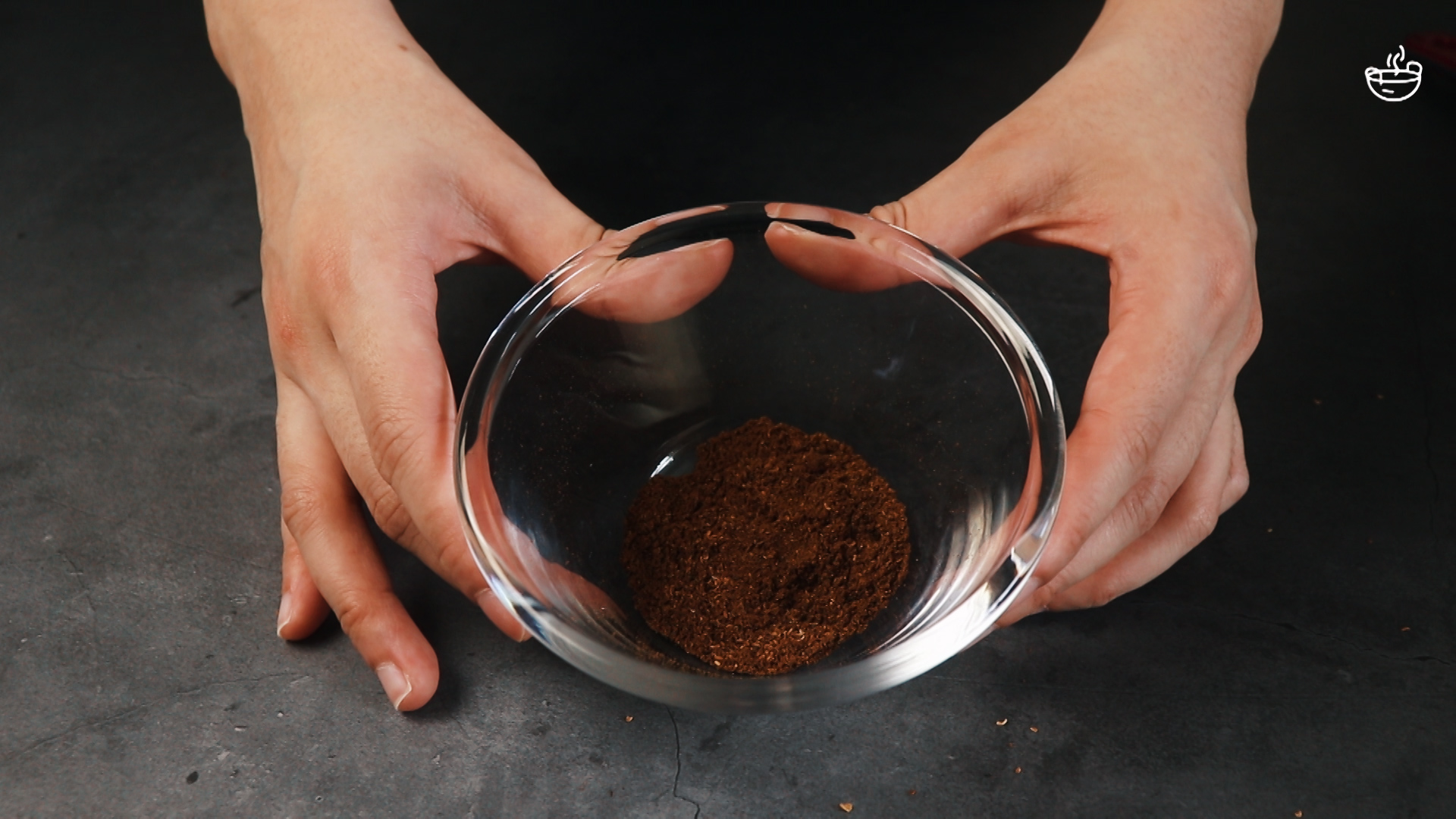 Then you'll get Sichuan pepper powder which you can use as a seasoning for your meats, noodles and whatnot.
---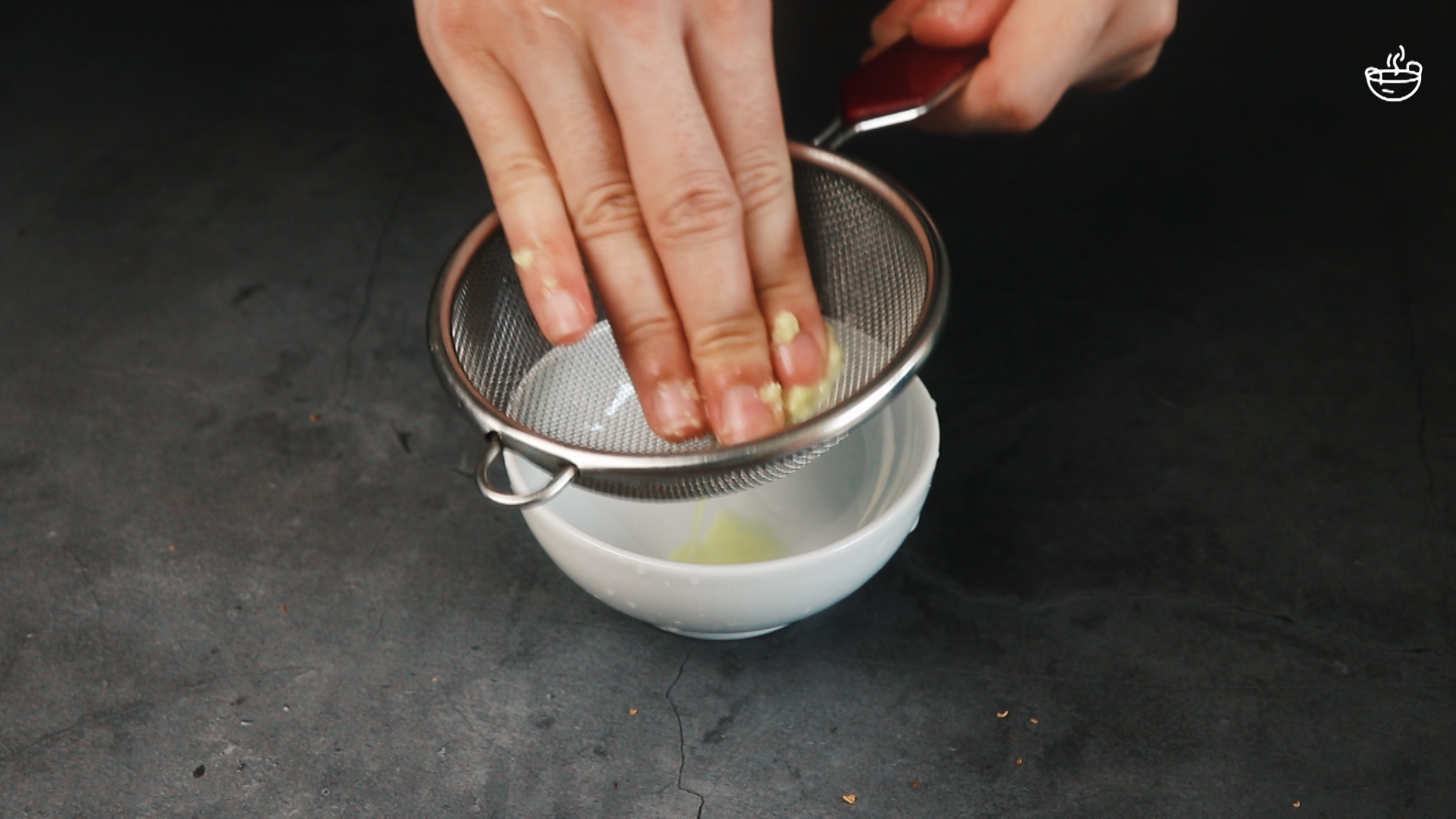 You'll also need ginger juice. To get ginger juice, simply grate ginger and squeeze the grated ginger to get the juice.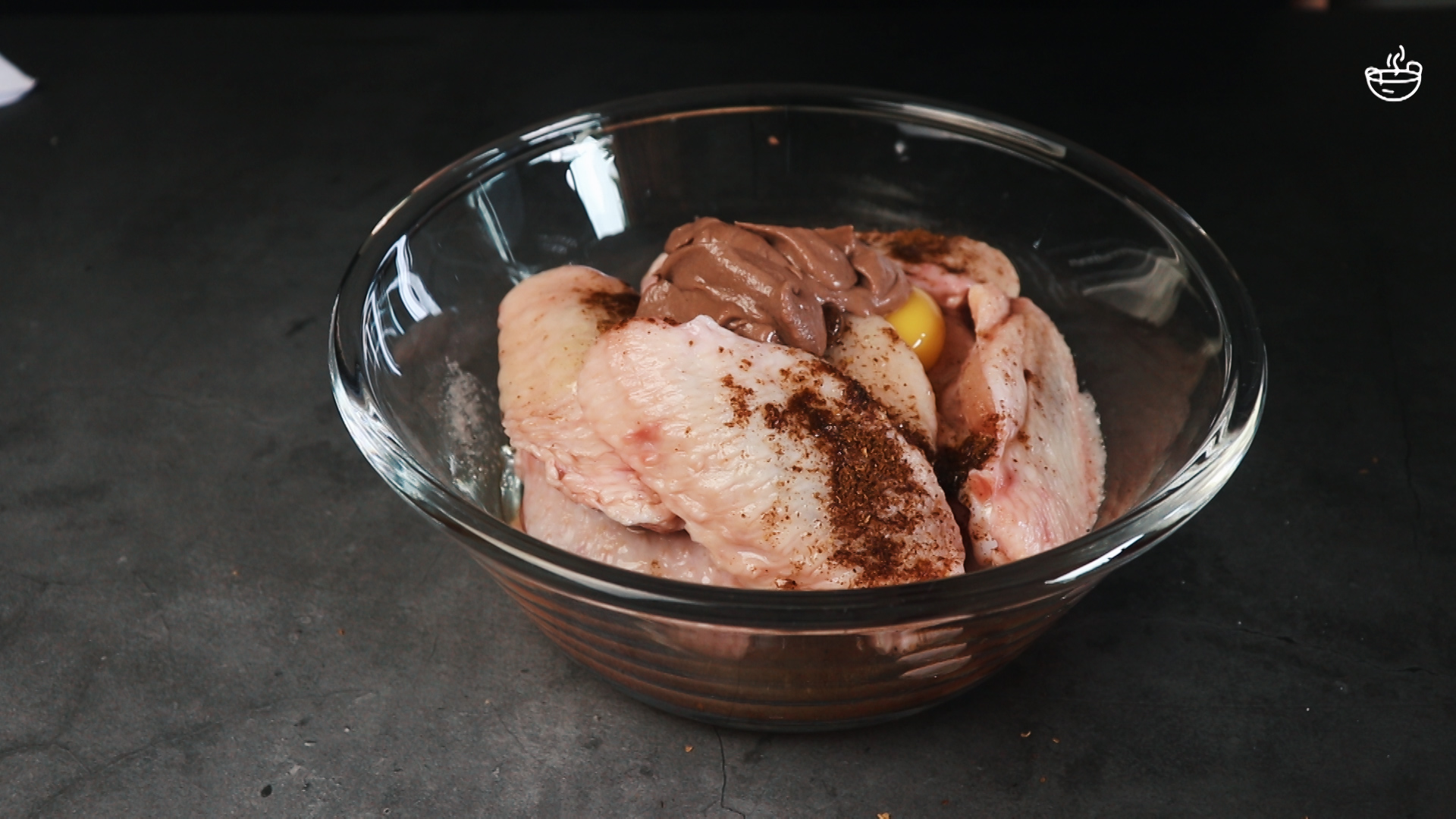 Then add prawn paste, chinese cooking wine, Sichuan pepper powder, salt, sugar and egg to a large bowl of chicken mid-joints and mix evenly. Marinate in the chiller for at least one hour, but for best results, leave it overnight.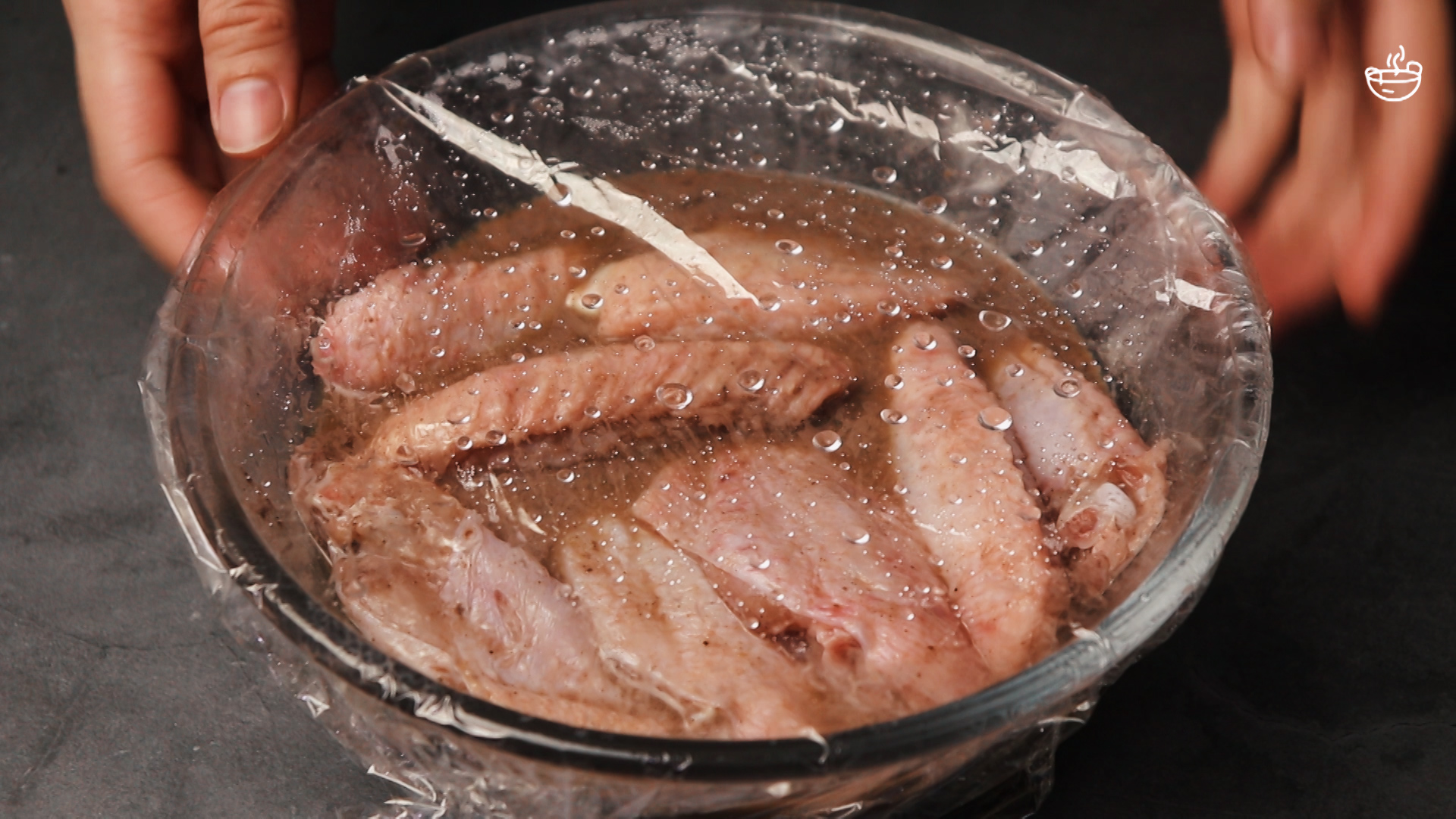 Remove the chicken from the chiller. At this point, there will be a pungent smell but that will subside after frying!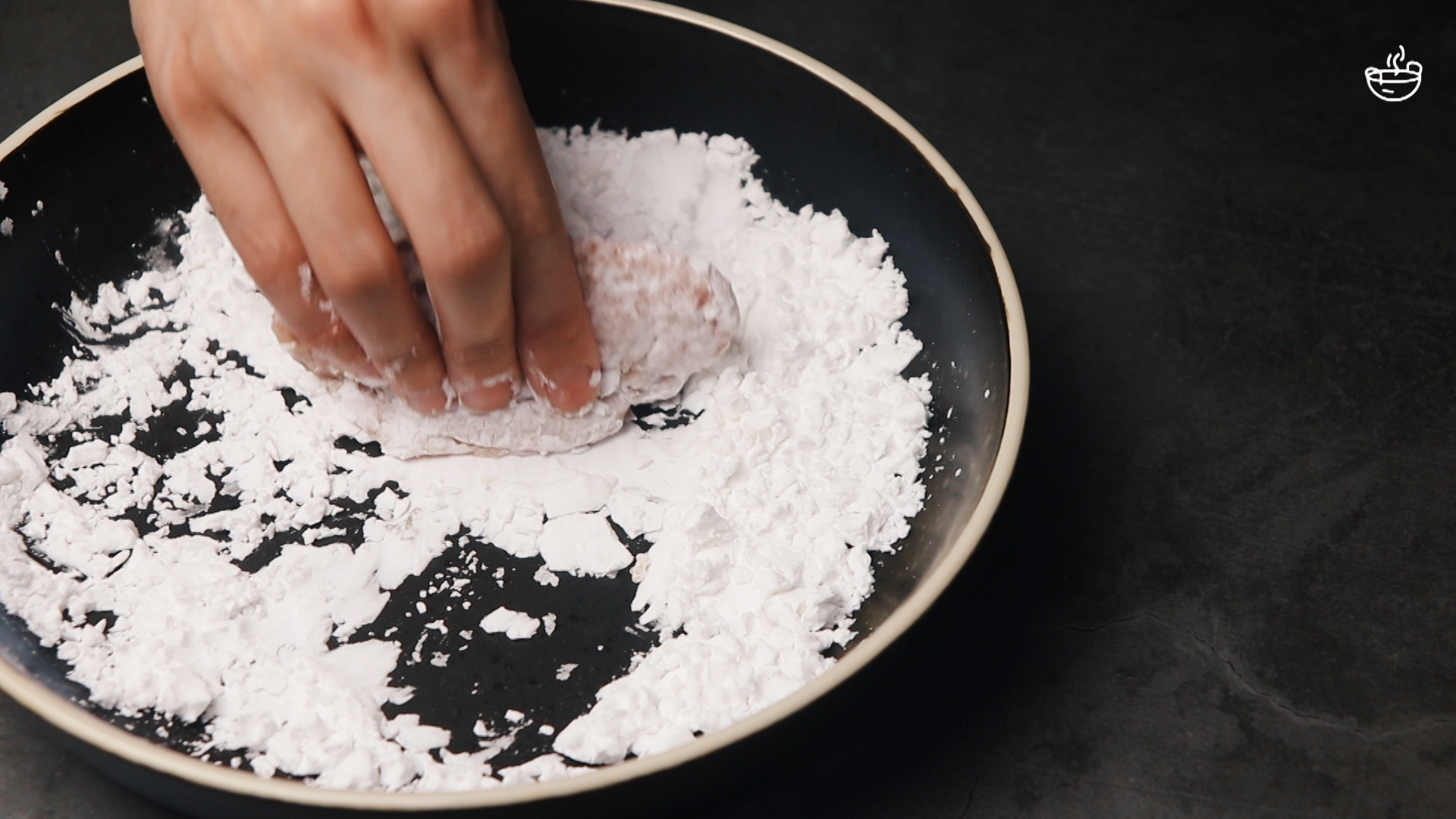 Coat each chicken mid-joint in potato starch. You can use other types of flour but potato starch will be an ideal choice for crispy wings that stay crispy for long. The potato starch creates a thin, crispy layer and not the thick, crunchy crust which you may get if you use a flour-based batter.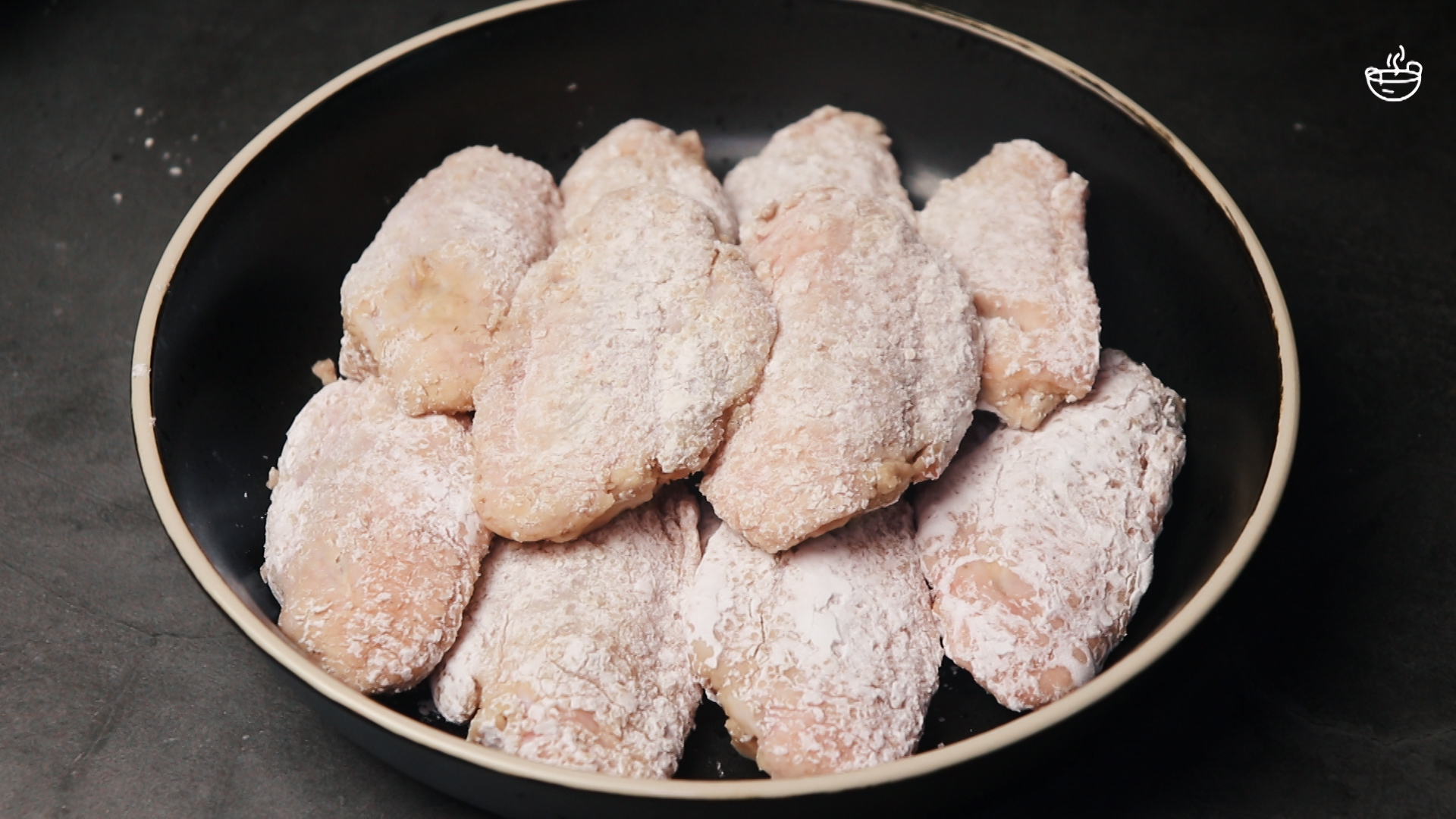 All ready to go into the hot oil!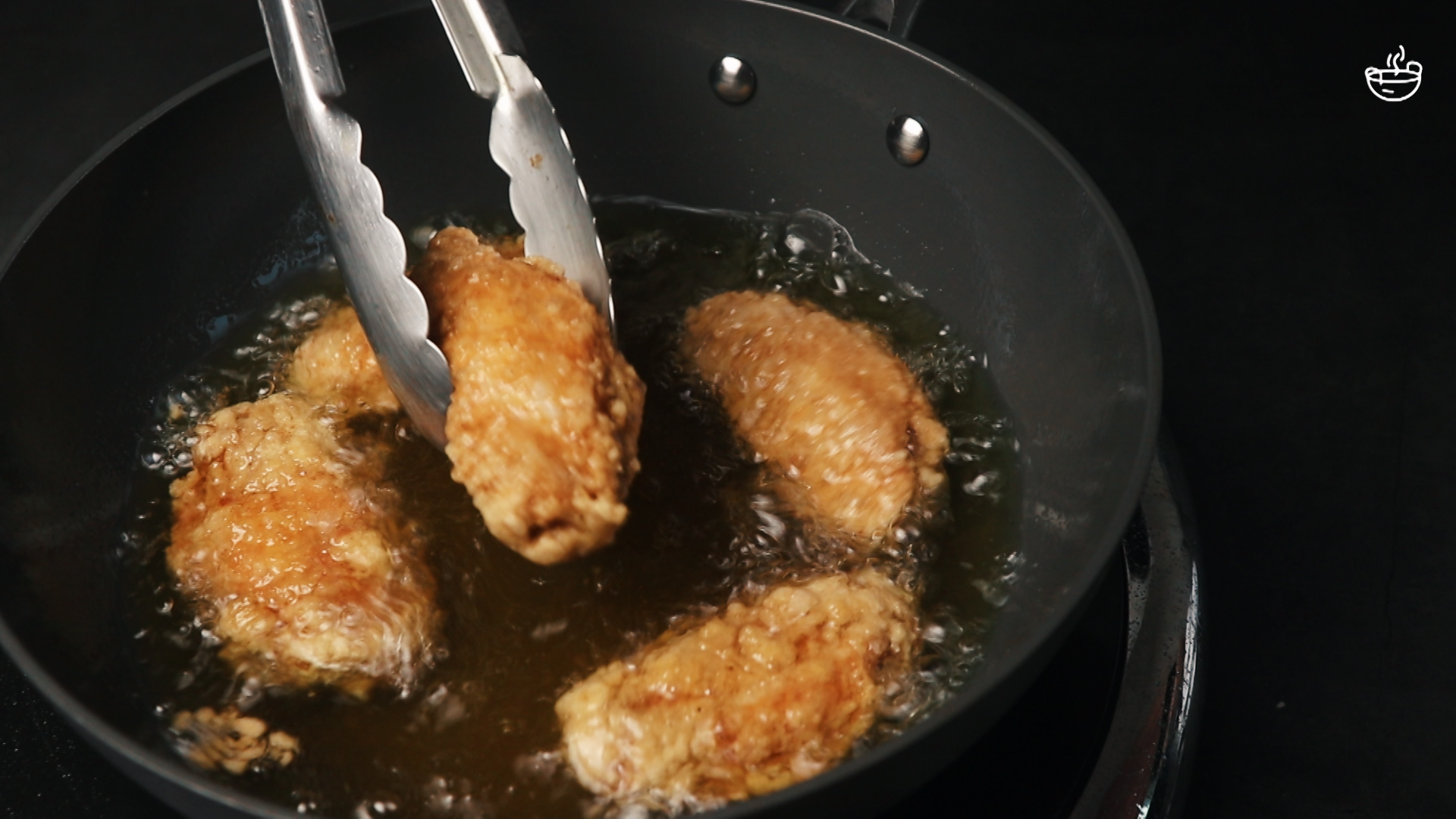 Deep fry the chicken in batches until they turn brown. It should take around 8-10 minutes.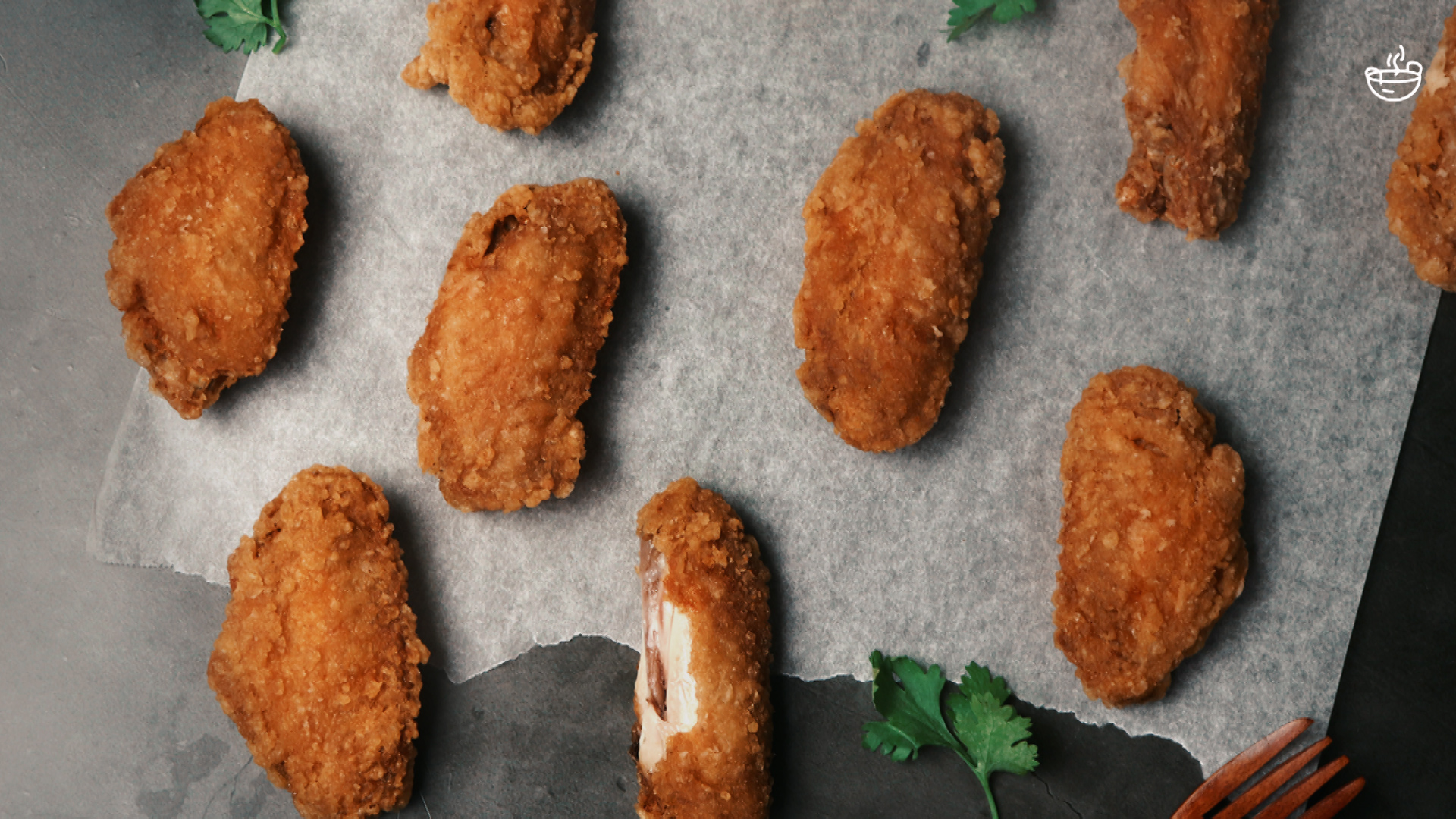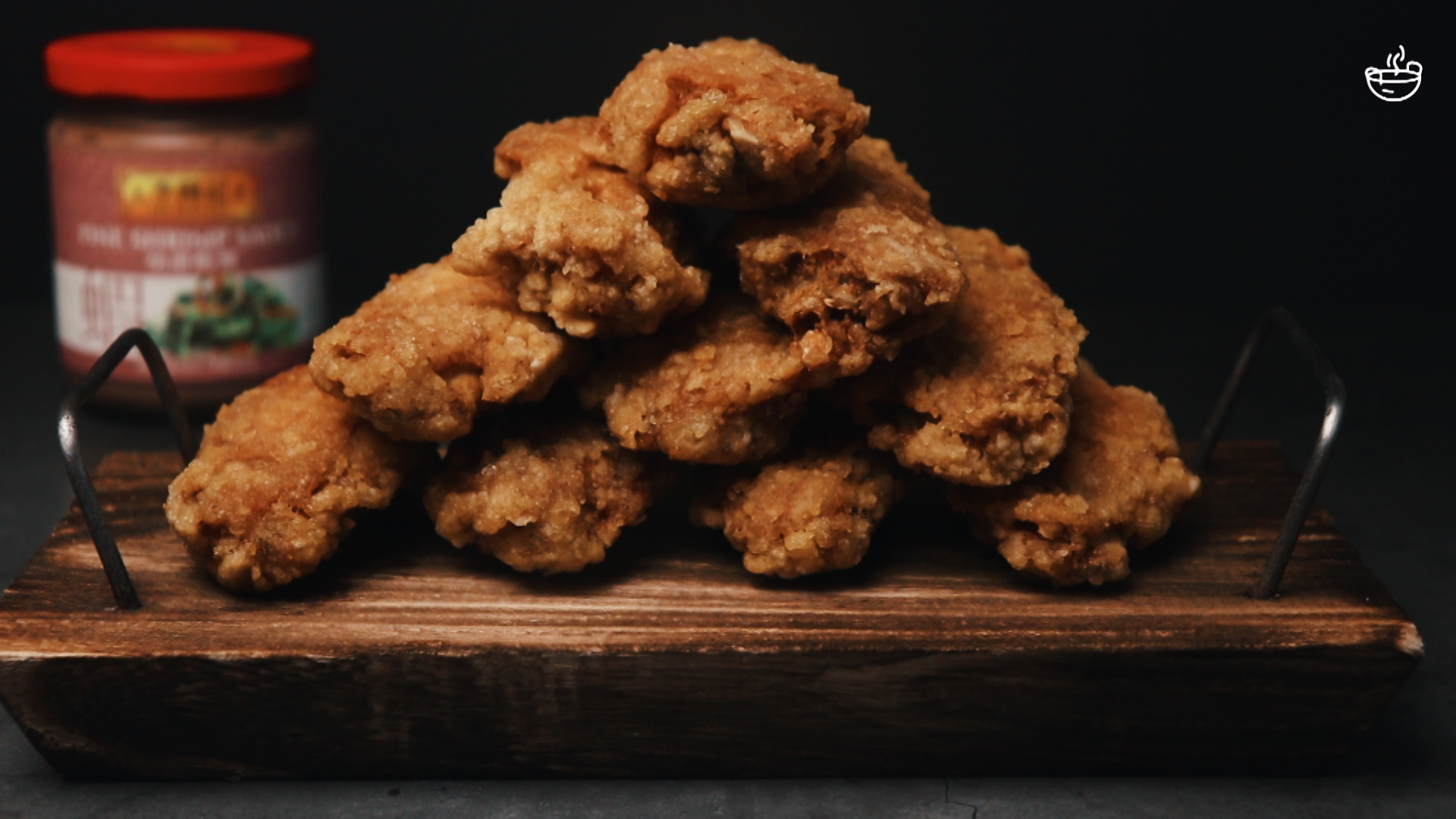 I personally don't like har cheong gai that are encased in a thick, tough crust that is hard to crunch into. This recipe produces crispy chicken with a glass-like crust that shatters in your mouth when you bite into them. The meat is succulent and juicy, carrying wonderful flavours of the fermented shrimp paste that is now more fragrant than pungent. This is so easy to make that you'll definitely think twice when ordering prawn paste chicken outside in future!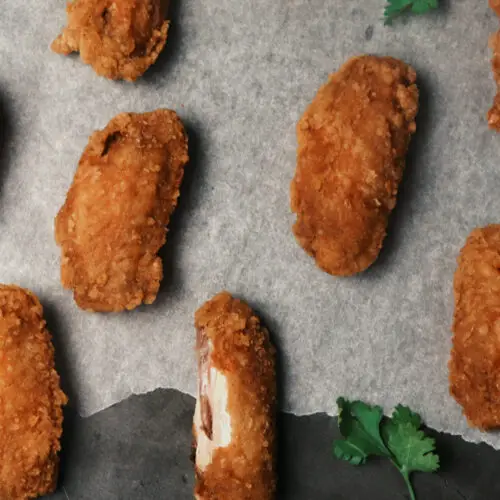 Prawn Paste Chicken
Ingredients
10

chicken mid joints

$2.21

2

tbsp

prawn paste

$0.608

1

tbsp

chinese cooking wine

$0.417

1

tsp

ginger juice

$0.03

½

tsp

Sichuan pepper powder/pepper powder

$0.077

½

tsp

salt

$0.014

½

tsp

sugar

$0.003

1

large egg

$0.20

60

g

potato starch

$0.257
Instructions
Add prawn paste, chinese cooking wine, ginger juice, sichuan pepper powder (or substitute with white pepper powder), salt, sugar and egg to a large bowl of chicken mid-joints and mix evenly. Marinate in the chiller for at least one hour, but best overnight.

Remove chicken mid-joints from chiller, and coat each mid-joint evenly with potato starch.

Heat a pot of oil till hot, then deep fry chicken mid-joints till brown, around 8-10 minutes. Remove from pot and drain oil on paper towels.