I'm loving grilled cheese sandwiches for breakfast! The other time I did a ground beef sandwich, this time round it's a mushroom sandwich. This is really good too, and will be a hit with all mushroom lovers!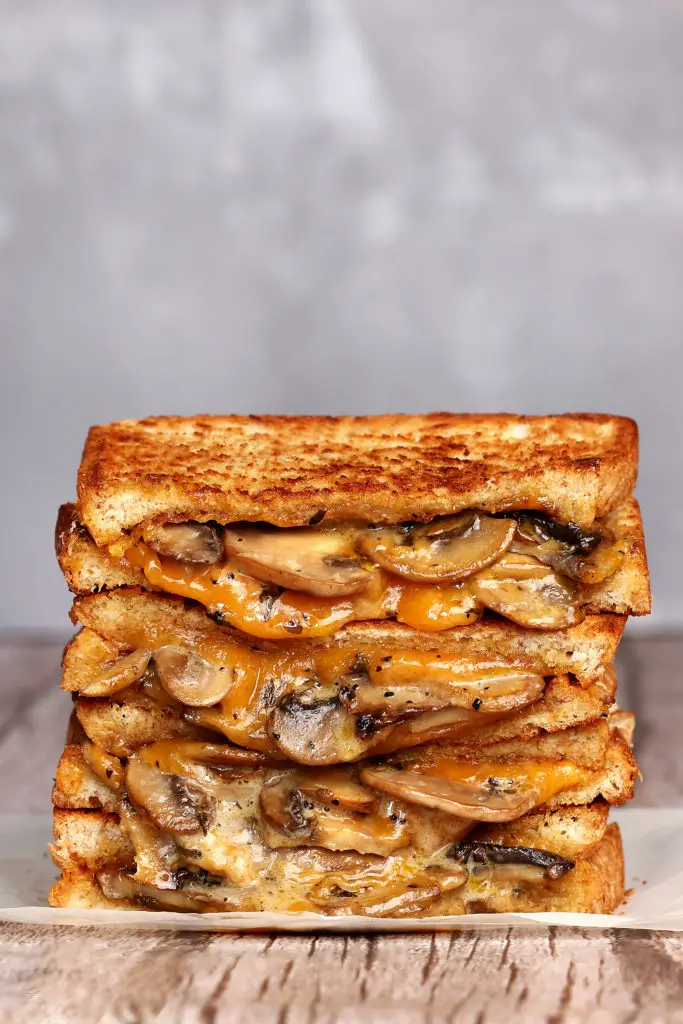 Note: In my recipe I suggested using cheddar cheese or mozzarella cheese. If you prefer, you can use a mix of both. Cheddar cheese has a sharper flavour whereas mozzarella cheese has a milder flavour. The stringiness of mozzarella cheese once it's melted will add more oomph to your sandwich!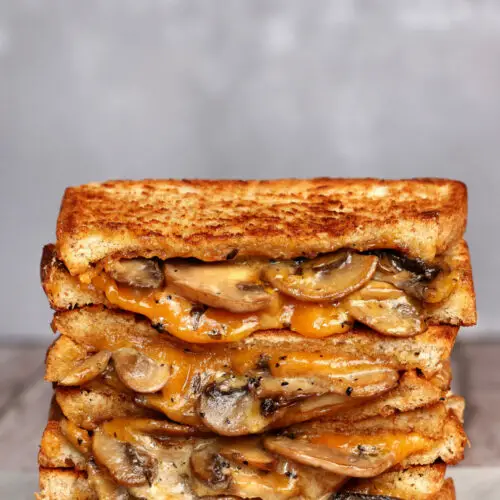 Mushroom Grilled Cheese Sandwich
Ingredients
200

g

sliced mushrooms

75

ml

cooking cream

salt

to taste

pepper

to taste

salted butter

4

slices

bread

100

g

cheddar/mozzarella cheese

shredded
Instructions
Heat a frypan over medium heat, then add 1-2 tbsp of salted butter and let it melt. Once melted, add mushrooms and saute until browned and all the juices evaporate. This may take 5 minutes or more. Season with salt and pepper to taste.

Add cooking cream and combine well. Let the cream reduce slightly. Turn off heat once done.

Meanwhile, spread a generous amount of butter onto both sides of all 4 slices of bread.

Heat a bigger frypan (big enough to fit 2 slices of bread at once) over medium heat. Place two slices of bread into frypan and fry till brown and crispy. This will take around 1-2 minutes. Remove both slices and add more butter into the pan.

Place one slice of bread back into pan, with the uncooked side down. Add cheese onto bread, then add sauteed mushrooms, and finally some more cheese. Place another slice of bread, cooked side down, onto the sandwich and press down firmly to ensure the sandwich is even.

Once the bottom of the sandwich is deep brown and crispy, carefully flip the sandwich to cook the other side. You may want to add more butter to the pan to get better browning. Once the sandwich is brown and crispy on both sides, remove from pan and slice into half.

Repeat for the other slices of bread.