Here's another really simple recipe – steamed spare ribs with black beans. It's one of my favourite dim sum dishes! Although it doesn't look that appealing, it tastes amazing! And the best part is it's not difficult to replicate the dish.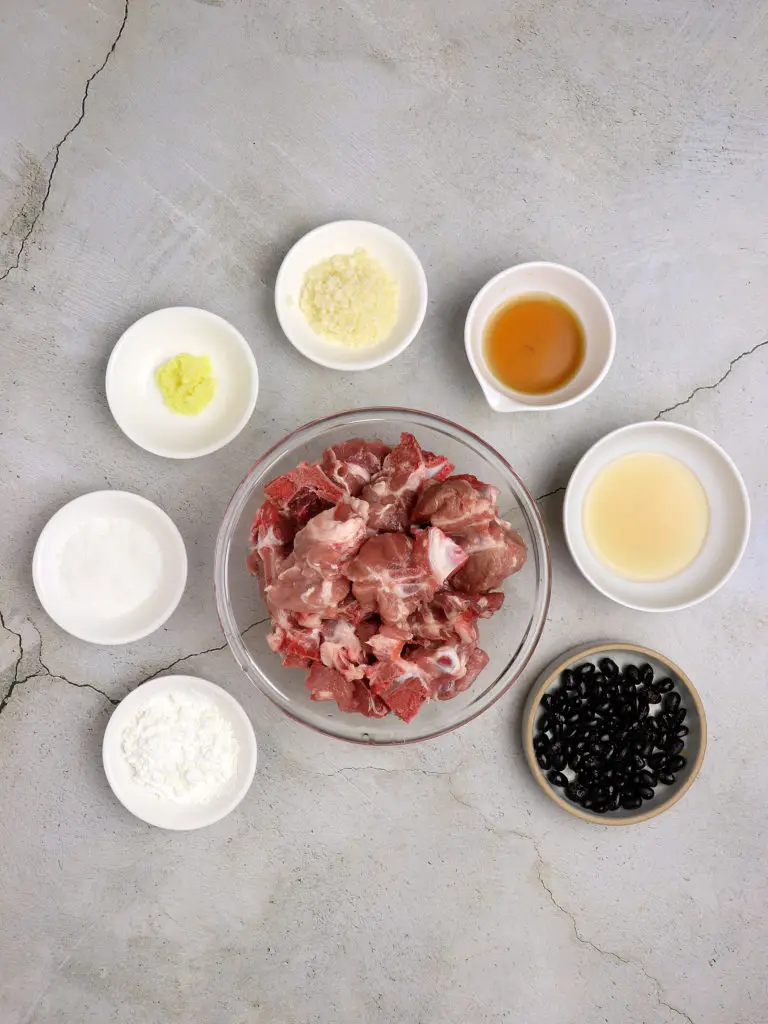 All you need are: spare ribs, fermented black beans, shaoxing wine, sesame oil, minced garlic, minced ginger, sugar, cornstarch and salt (not in picture).
I'm a fan of fatty and juicy meat, so as usual, I would advise you to get spare ribs with as much fat as possible. Unfortunately, the only ones I could get my hands on didn't have as much fat as I would have liked. Also, try to get pre-chopped spare ribs or ask the butcher to chop the spare ribs for you! It makes life a lot easier if the ribs are pre-cut.
Note: If you don't have fermented black beans, you could also use bottled black bean sauce, but you'll most likely have to adjust (reduce) the salt level in the recipe.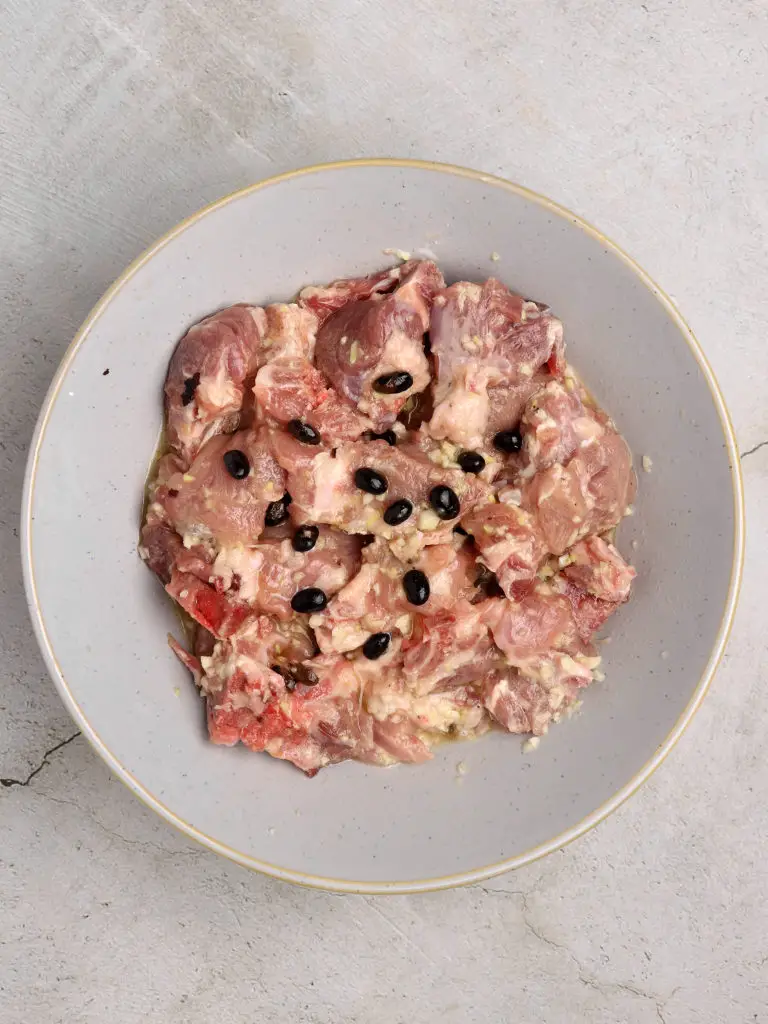 Simply combine all the ingredients in a bowl, mashing the black beans as you mix so as to release the black bean flavour. Then, marinate for 15-20 minutes in the refrigerator.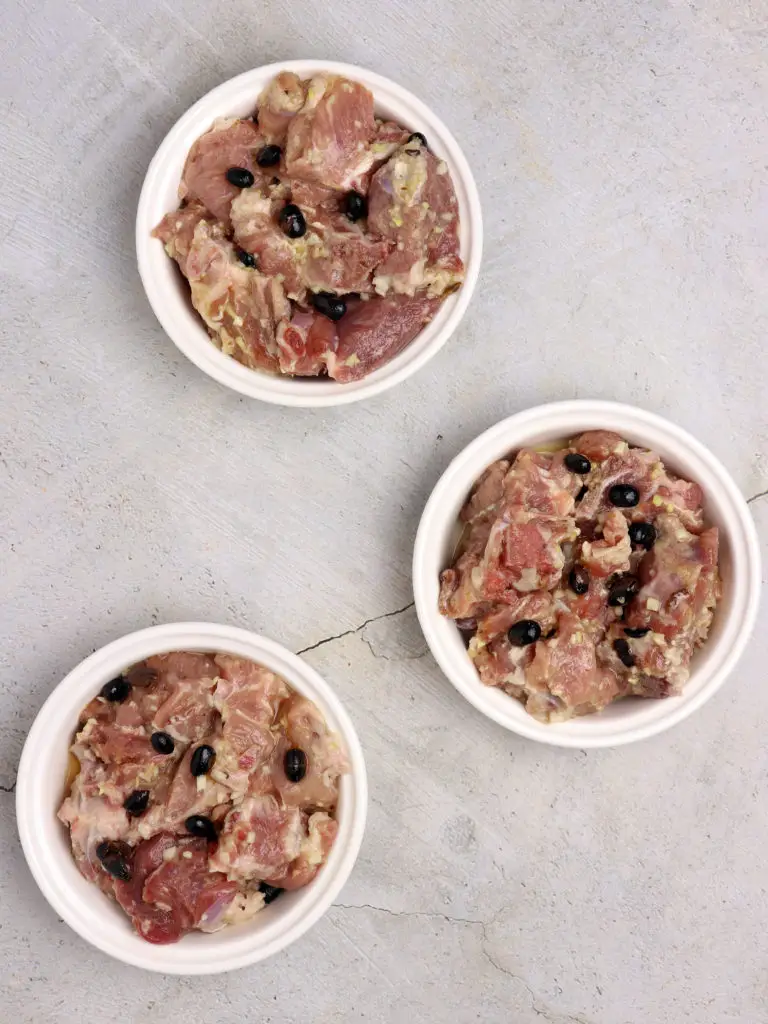 Transfer the spare ribs to smaller ramekins (which I did) or deep plates.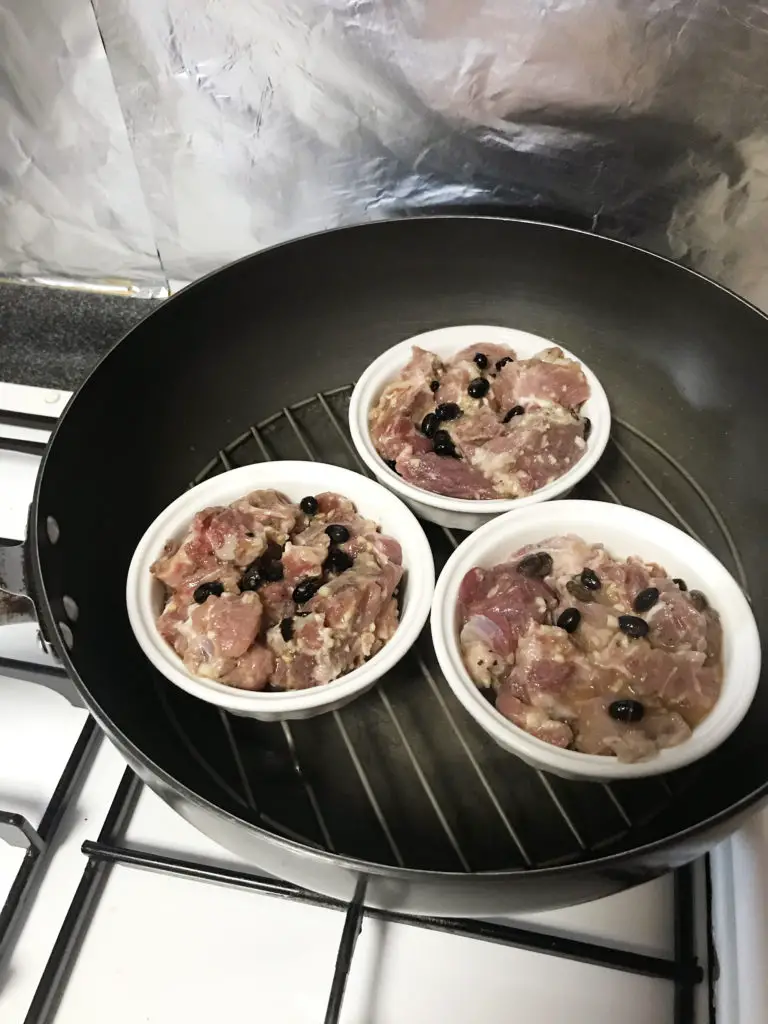 Steam the spare ribs for 15-20 minutes. Upon steaming, the meat will release juices which helps to enhance the flavour of the dish.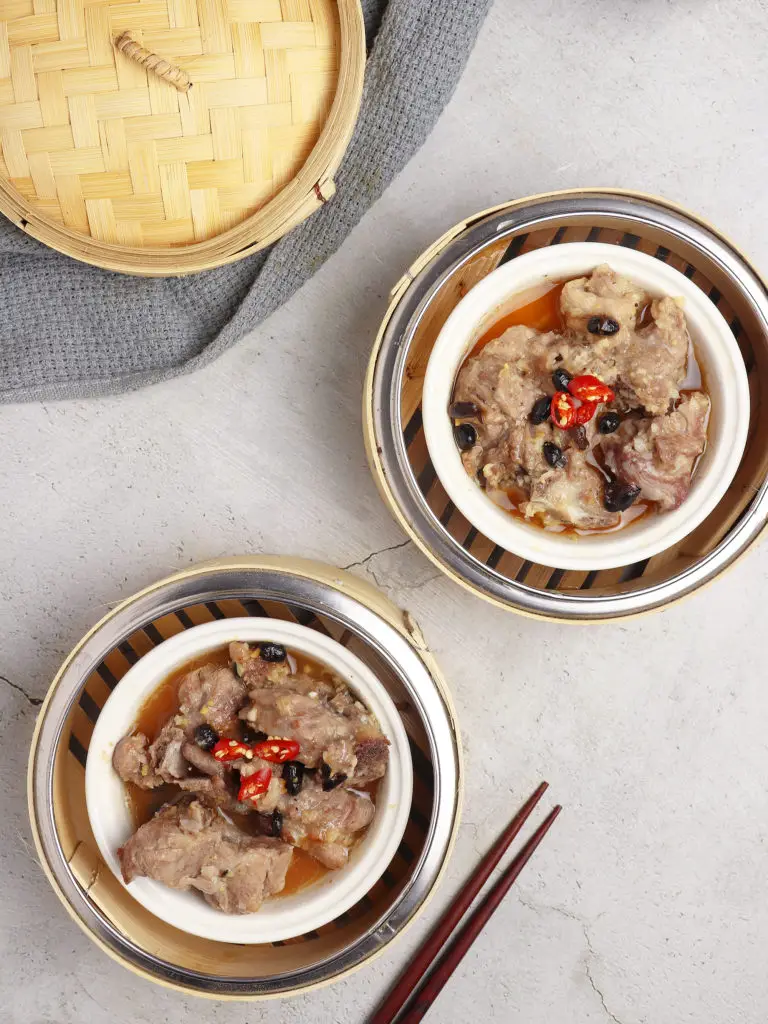 I placed the ramekins in the steamer basket for photography purposes, but you can also steam the spare ribs directly in these steamer baskets. They were too small to fit nicely in my wok though.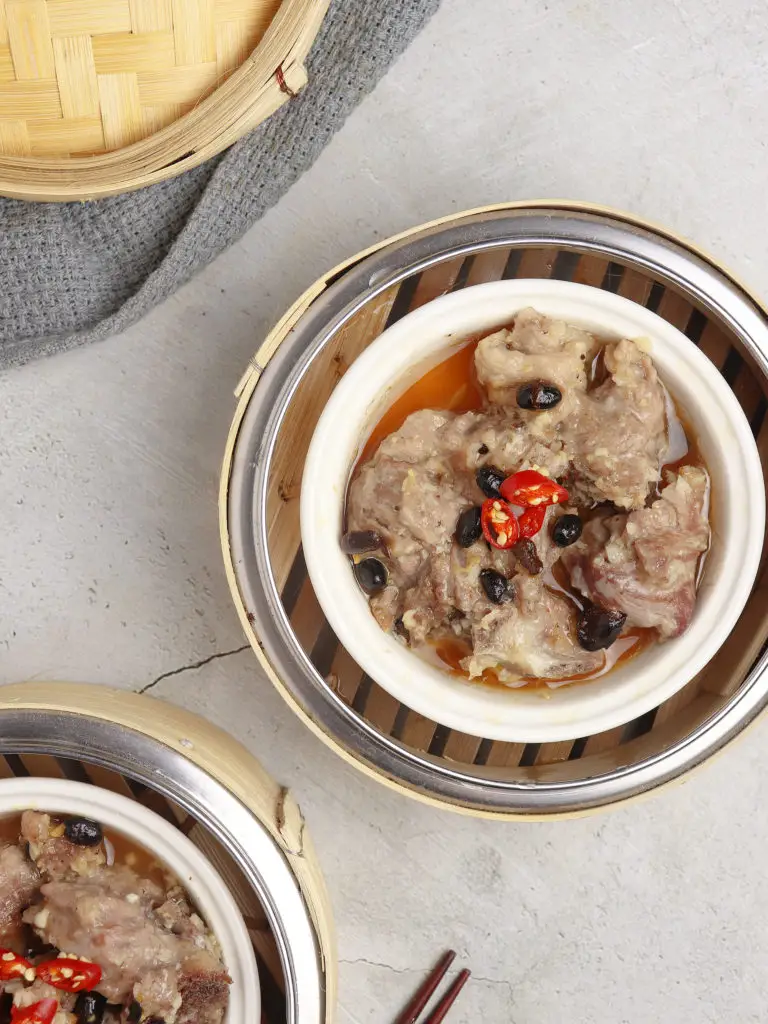 The spare ribs don't look fantastic but they taste great! Perfect for a tea time snack.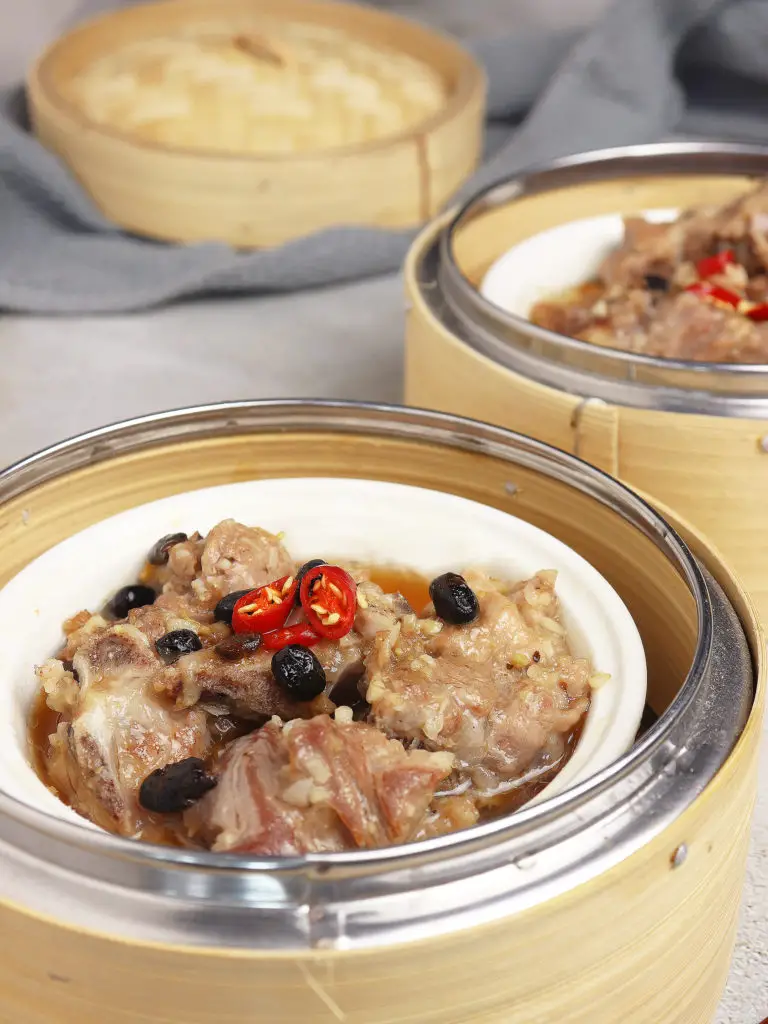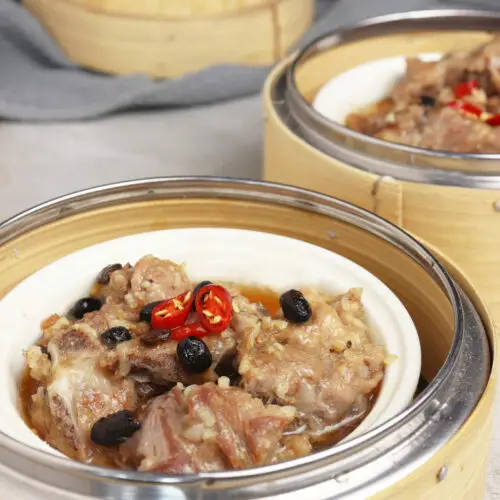 Steamed Spare Ribs with Black Beans
Ingredients
500

g

spareribs

2

tbsp

fermented black beans

2

tsp

minced garlic

2 cloves

1

tsp

minced ginger

1

tbsp

shaoxing wine

1

tsp

sesame oil

1

tbsp

cornstarch

2

tsp

sugar

1

tsp

salt
Instructions
Combine all ingredients together in a bowl, mashing the black beans as you mix so that the flavour is released. Marinate for 15-20 minutes in the refrigerator.

Transfer the spareribs to smaller ramekins or deep plates, then steam in a wok for around 15-20 minutes.