I recently received a 8″ chef knife from Tramontina and was really happy about it! Previously I've been using blunt knives and knives that have already been chipped, which made cutting food quite difficult. It is especially challenging to make food videos using a poor quality knife because it makes my knife skills look even more substandard. I was so excited to use my brand new knife and it proved to be a gem. It's a solid knife with a comfortable grip, but most importantly, it cuts food very well! I decided to make some popcorn chicken this time round, but I'm afraid to call it "KFC-style" since it's doesn't exactly taste the same as the KFC one. But, it was still good in its own way. One recurring problem about popcorn chicken is that some tend to be dry instead of juicy, especially if you're using chicken breast. To counteract that problem, I found that you could either use chicken thigh meat or marinate the chicken for a good amount of time before frying. I actually used chicken breast but because I marinated the chicken overnight, it was a lot more tender and juicy!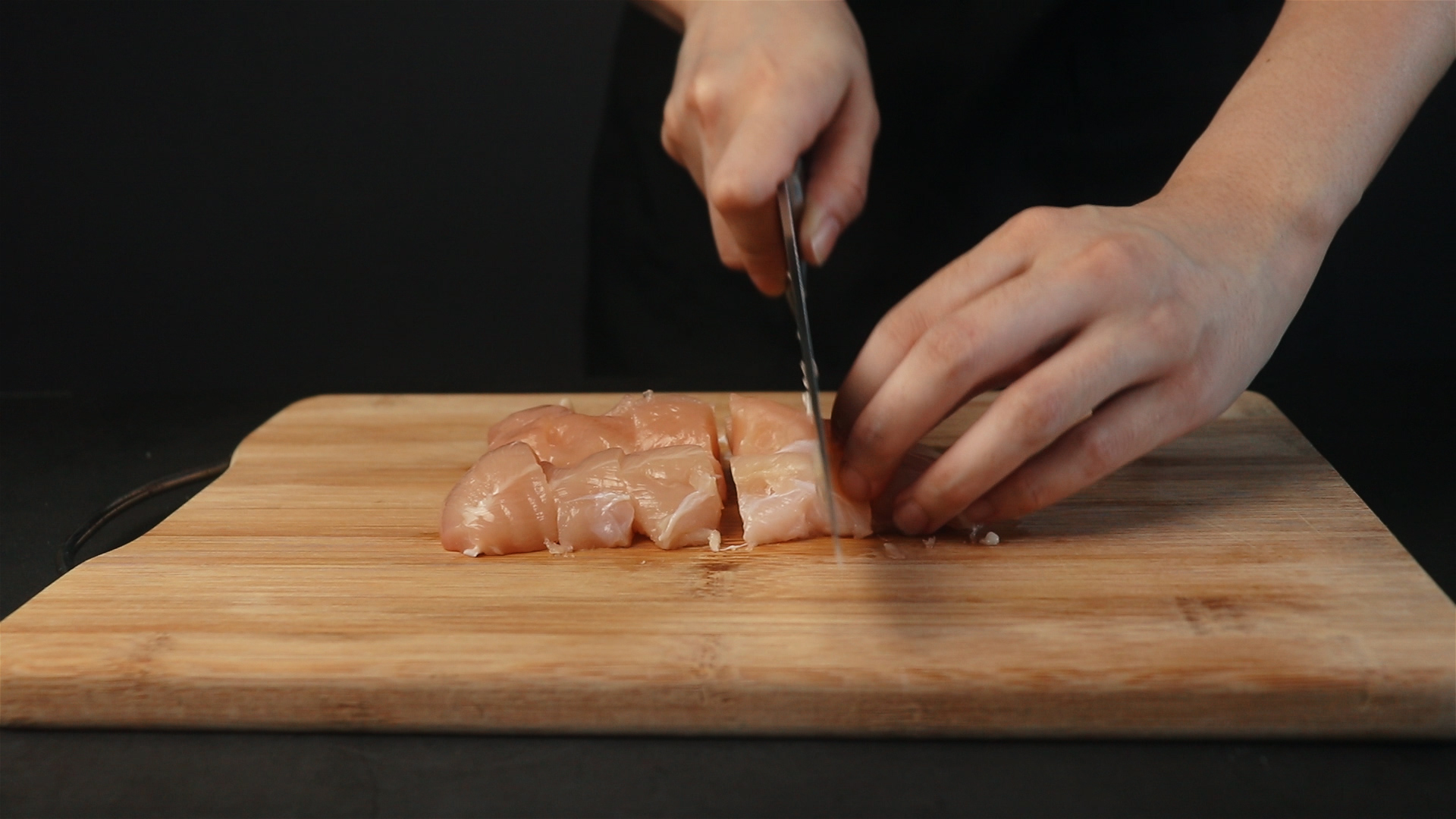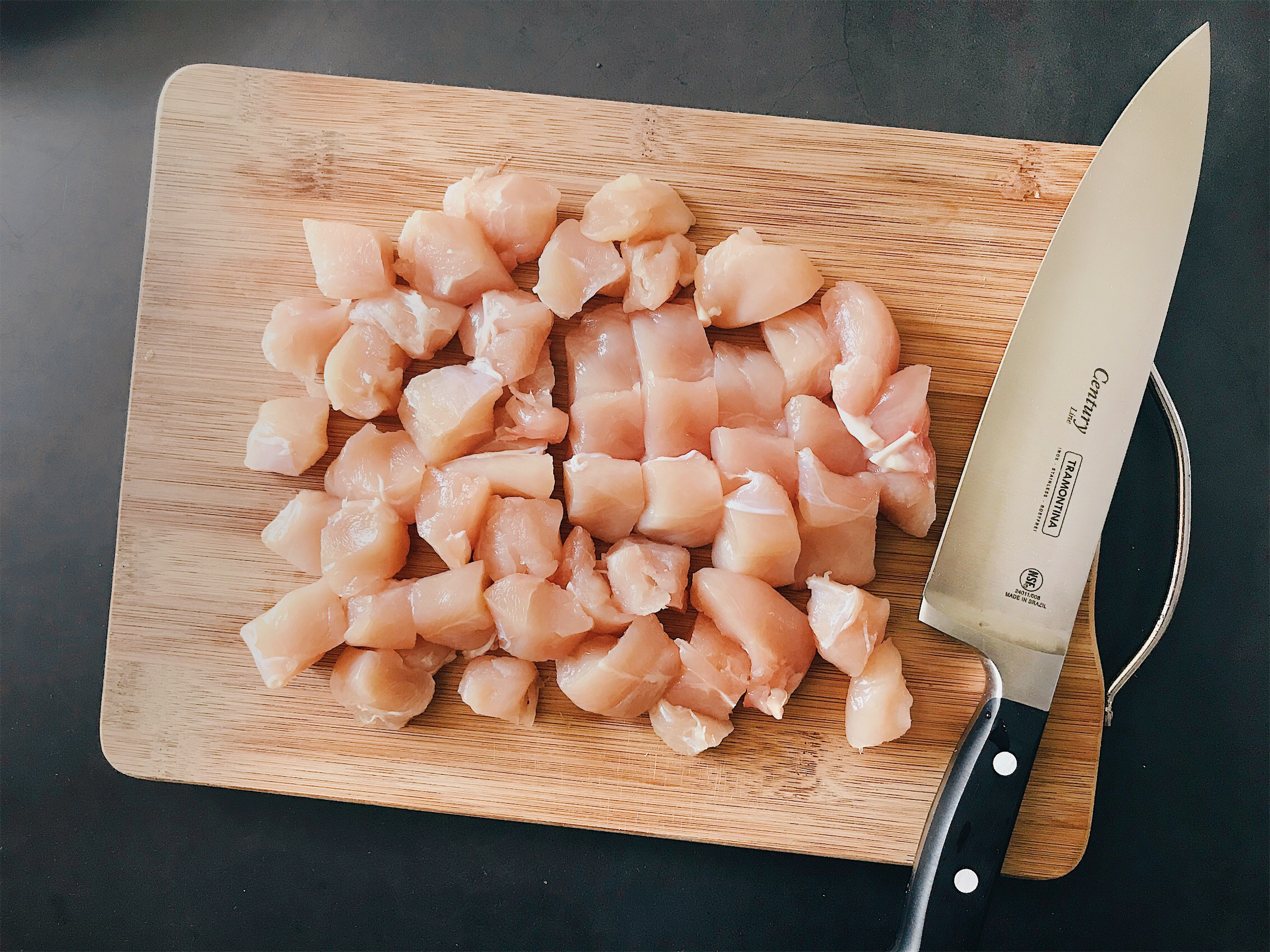 First, cut the chicken into bite size pieces. So I used chicken breast, but go ahead and use chicken thighs if you can!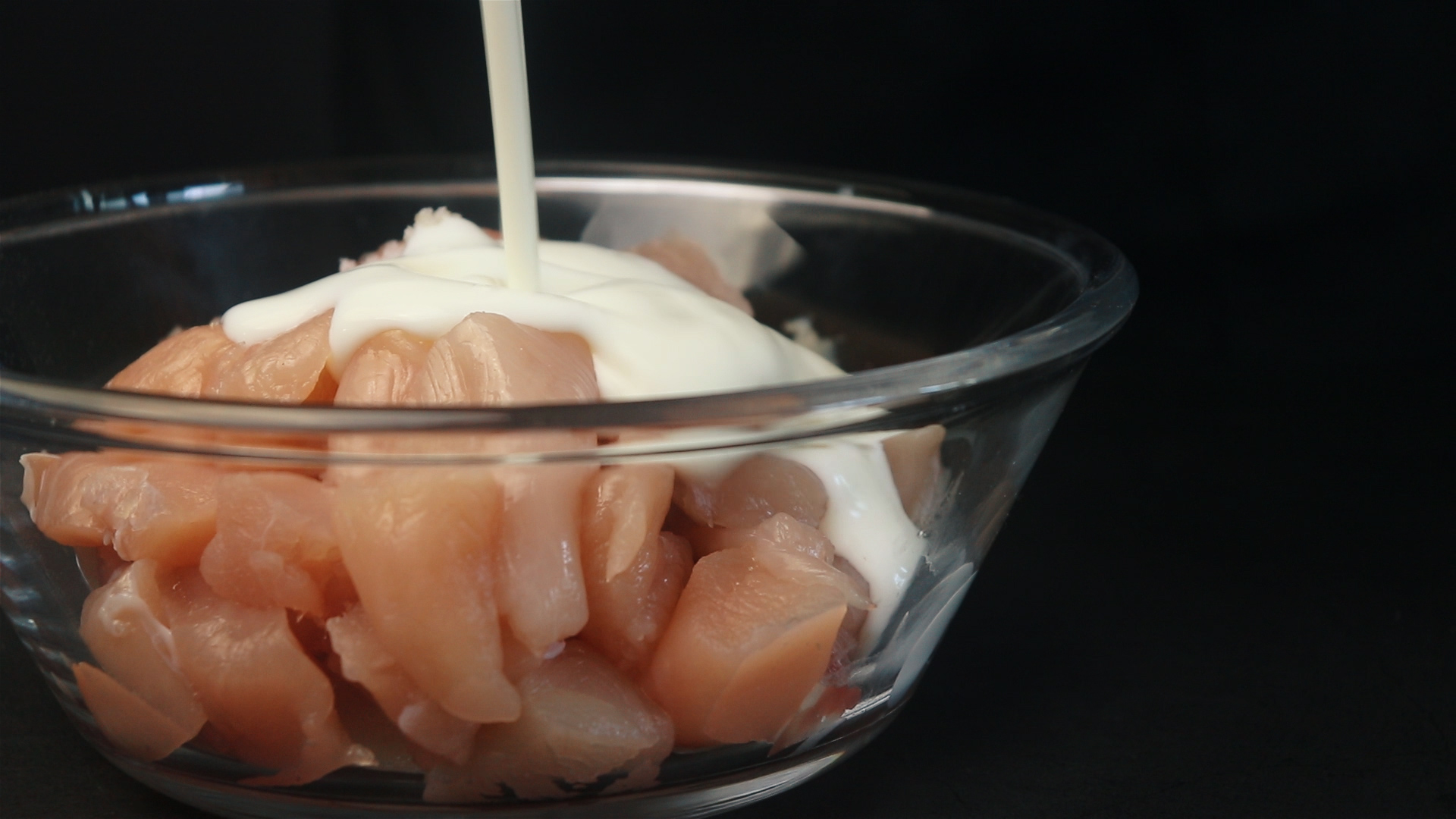 Add salt, pepper and yoghurt to the chicken pieces.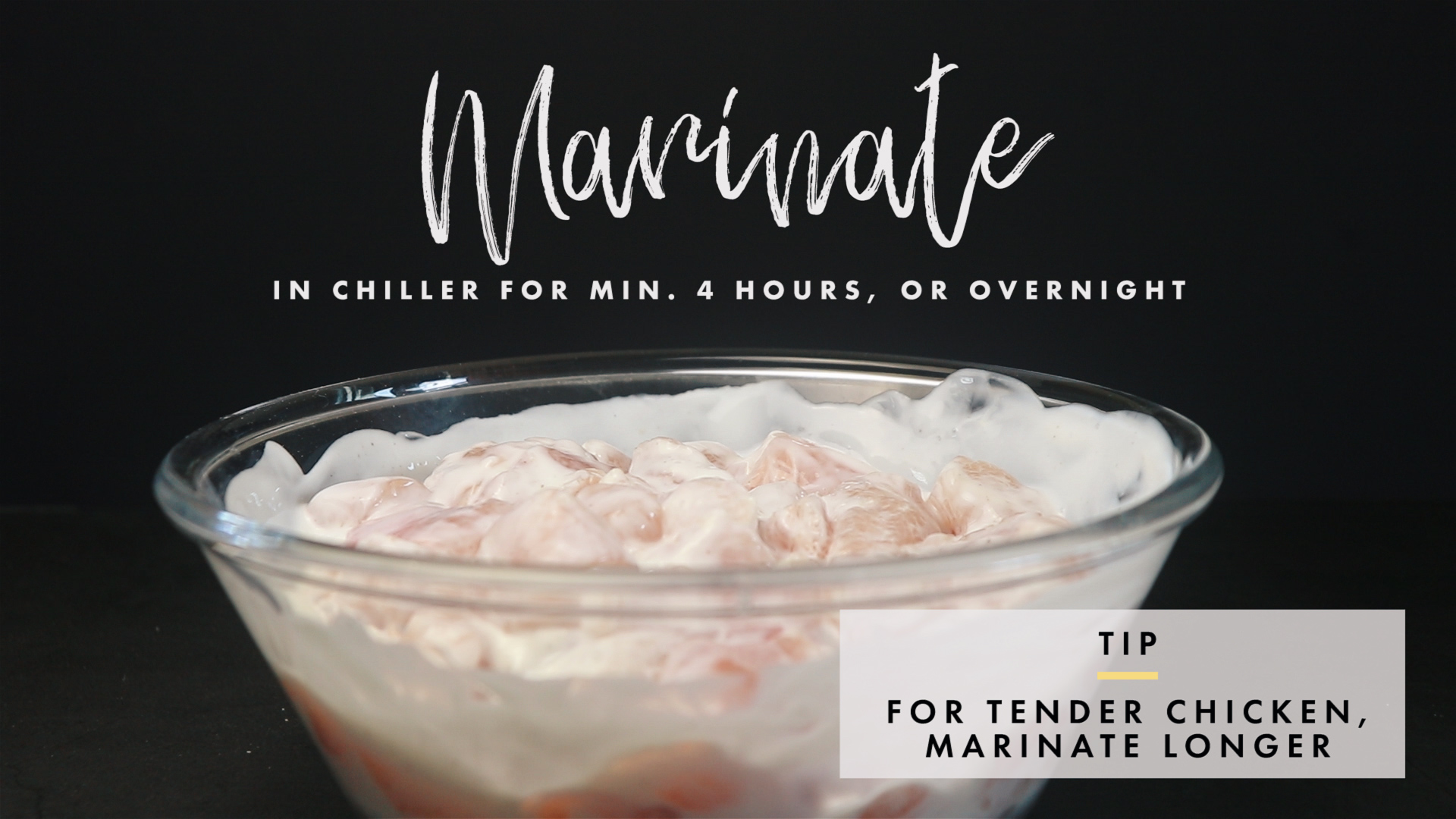 I know we are all impatient people, but if you can, marinate your chicken overnight for best results! I tried deep frying the chicken after just an hour of marination, and also after marinating overnight, and the results were poles apart. The chicken marinated overnight was wayyyyyy more tender and juicier.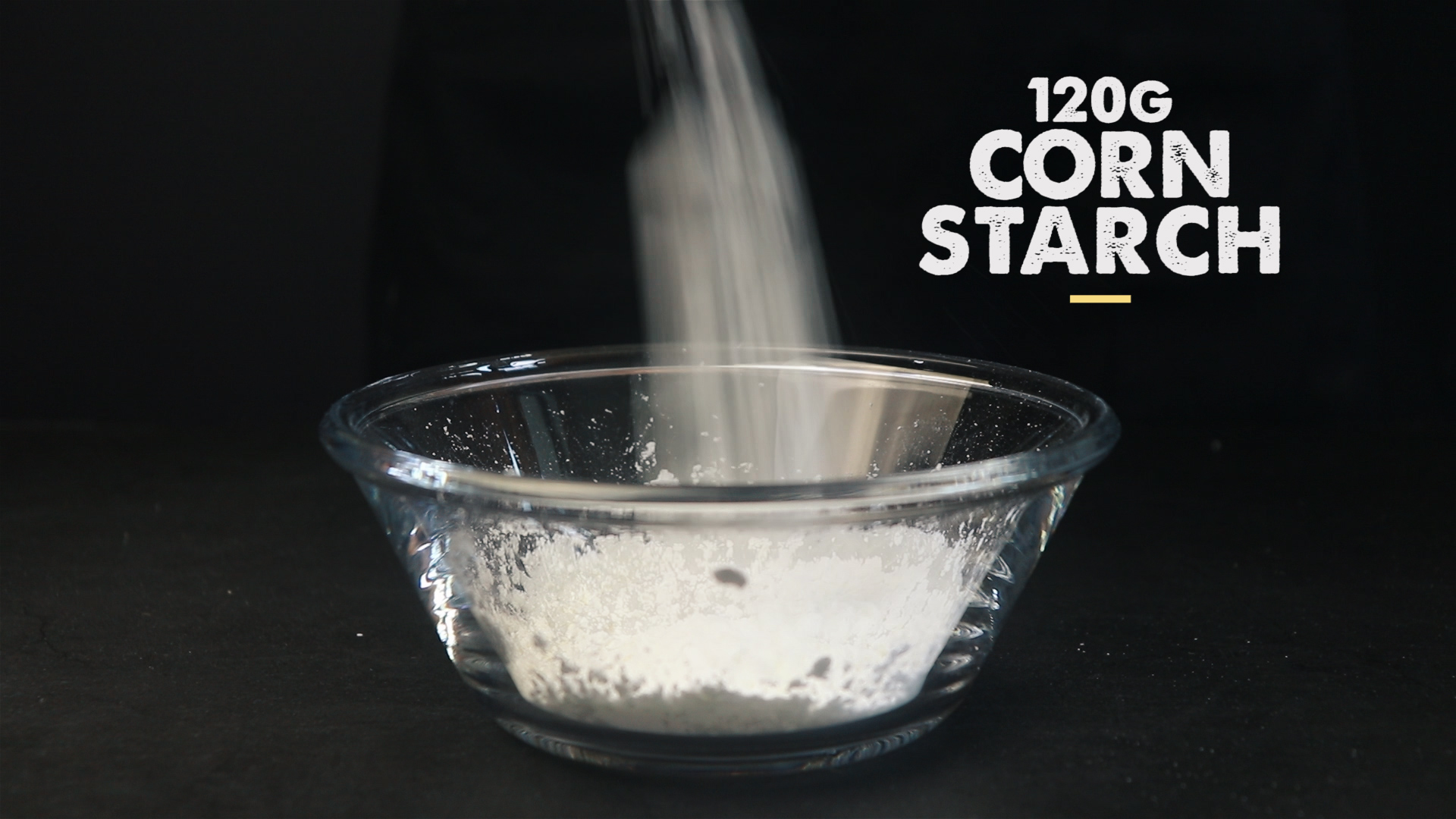 When your chicken is done marinating, set up your breading assembly line. For the first bowl, you'll need some cornstarch. You can also use plain flour if you like.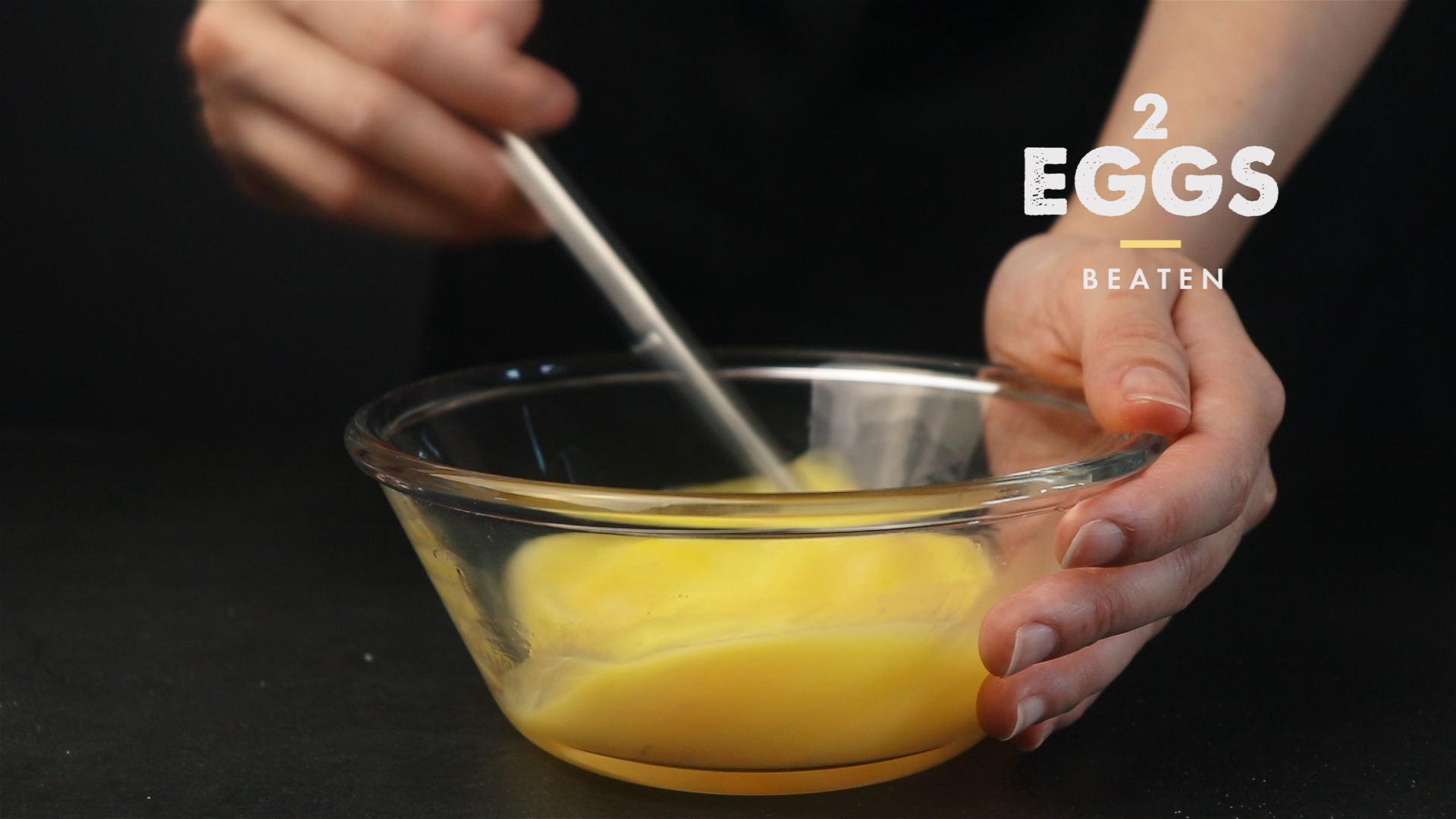 You'll need some eggs in your next bowl.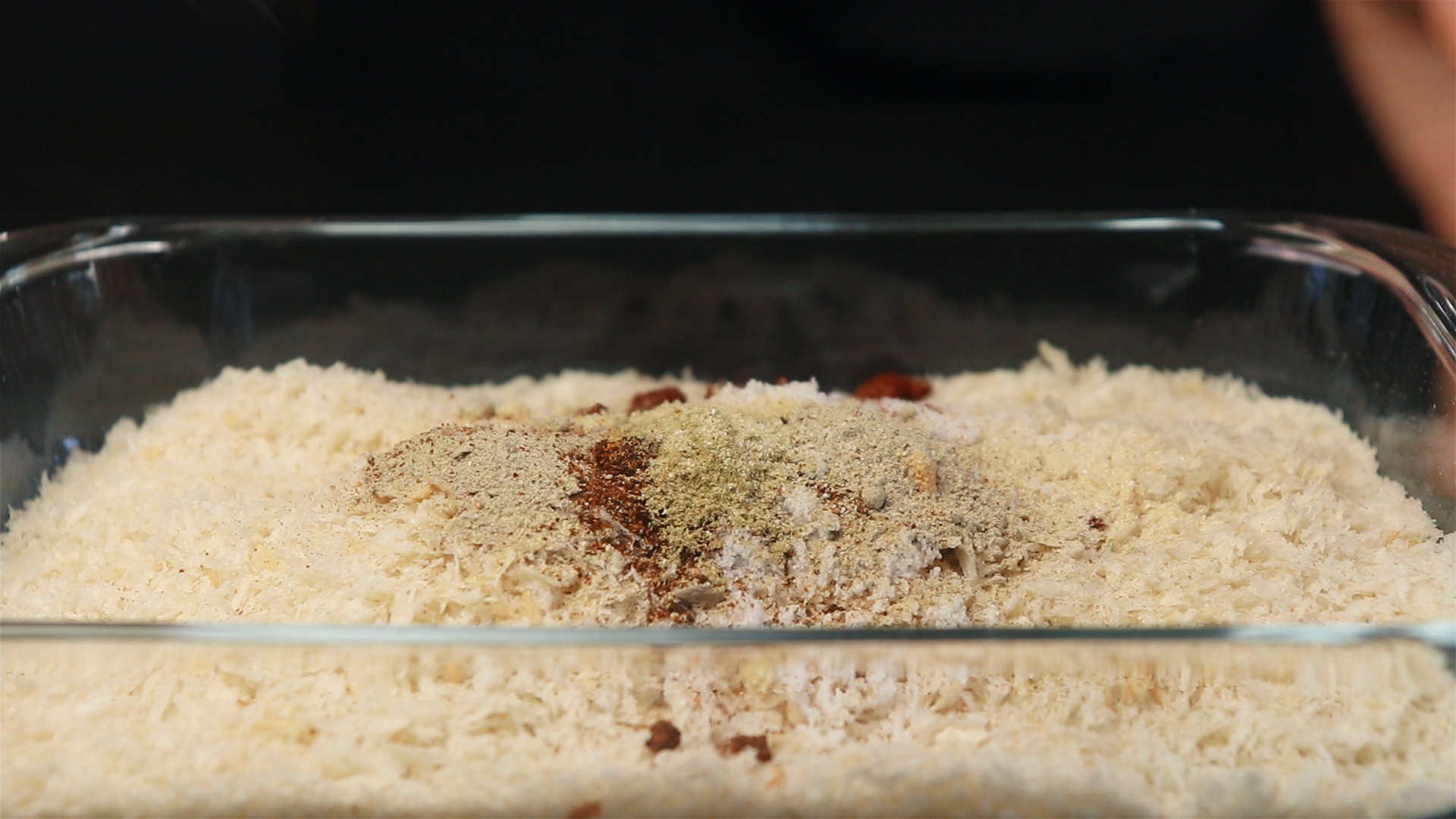 And the final item would be breadcrumbs and a variety of seasonings – paprika, garlic powder, onion powder, salt, white pepper, cayenne pepper and ground oregano.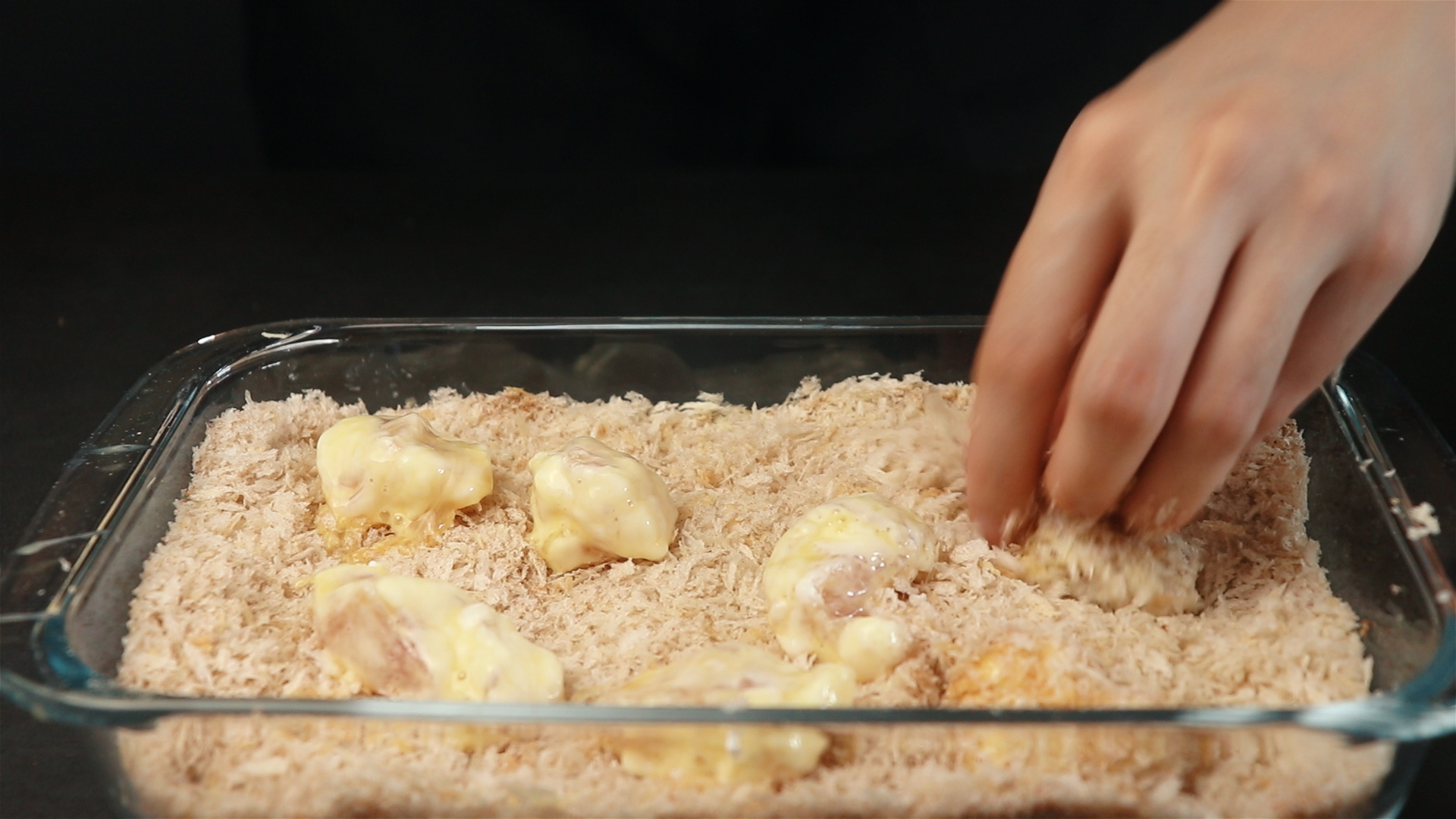 First, coat the chicken pieces in cornstarch, then in the egg mixture, and finally the breadcrumbs.
Note: If you don't want to use breadcrumbs, you can skip the egg and breadcrumbs, and simply coat the chicken with cornstarch/flour and seasonings.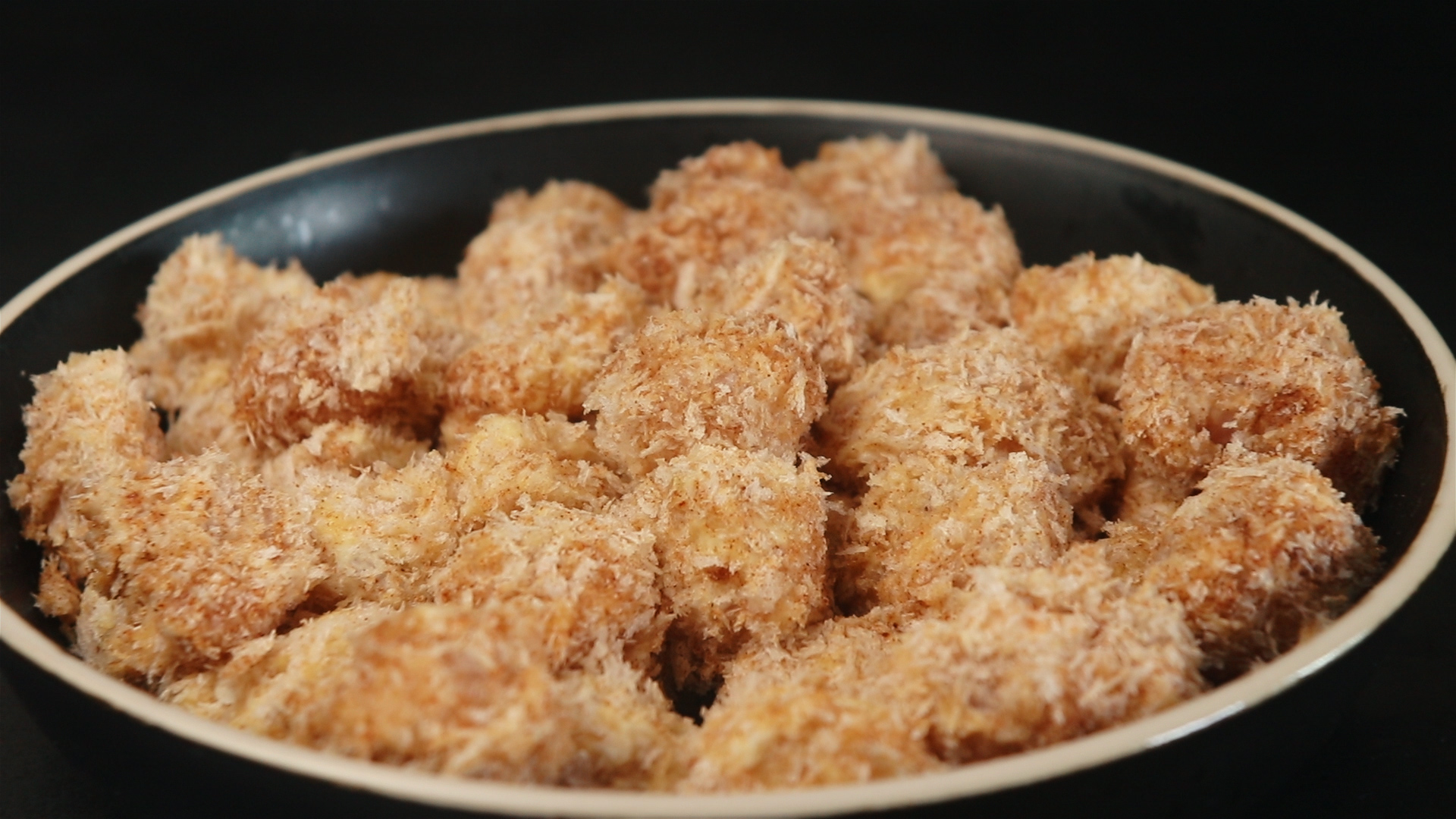 Cute little balls of chicken ready to go into some hot oil!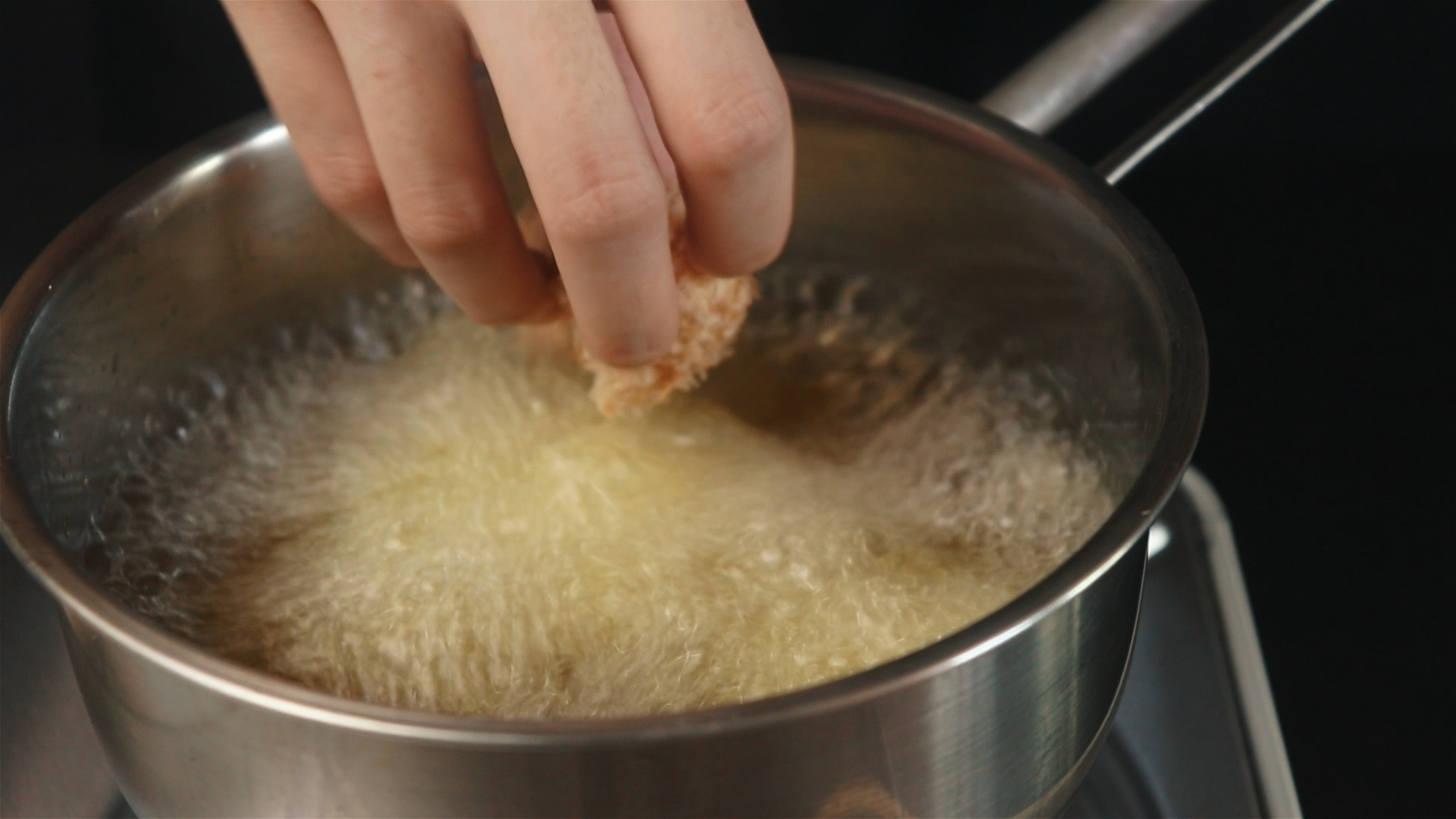 In a pot of hot oil, deep fry the popcorn chicken.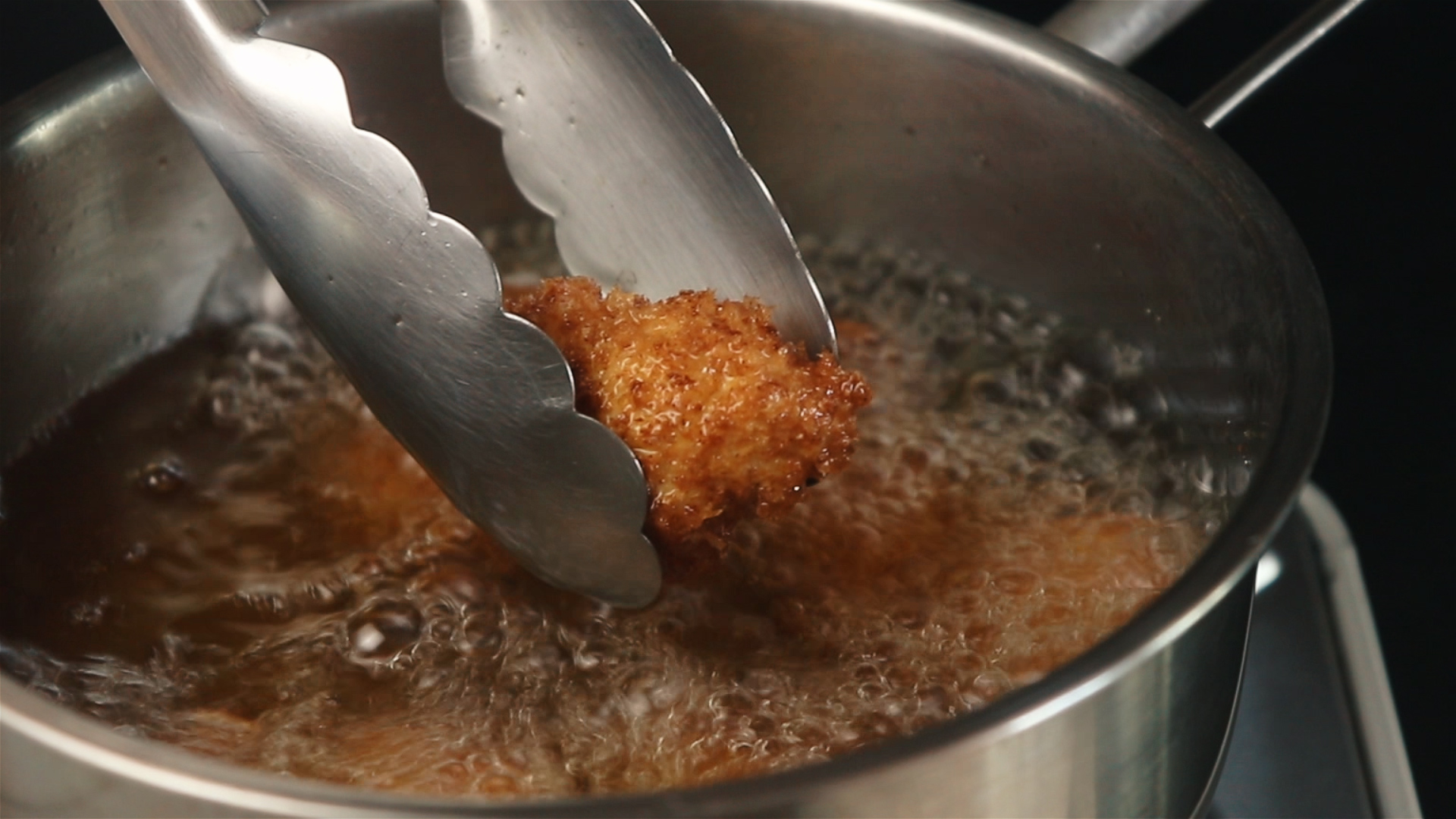 Remove the popcorn chicken once browned to your liking.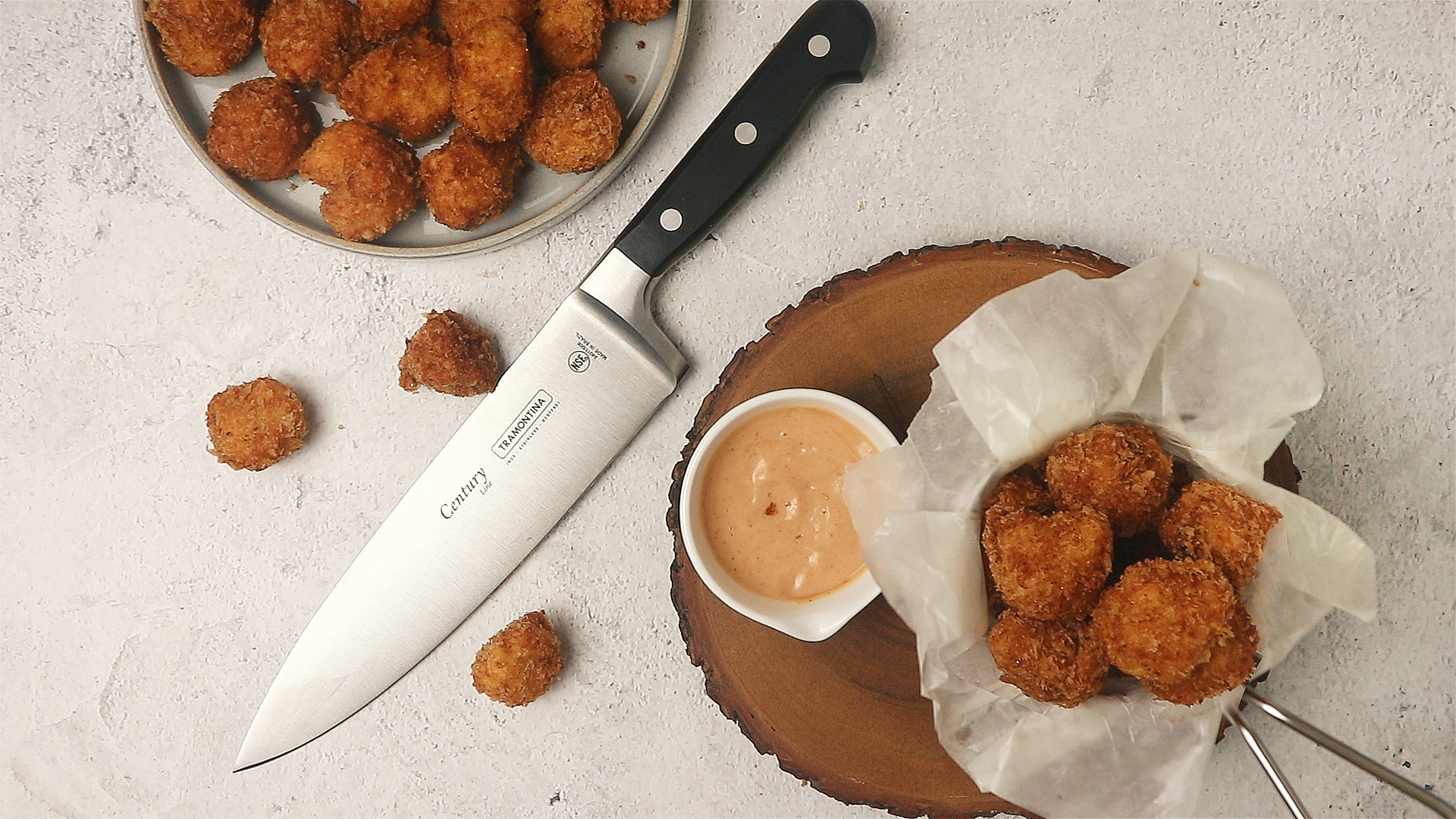 Serve the popcorn chicken with any dip of your choice.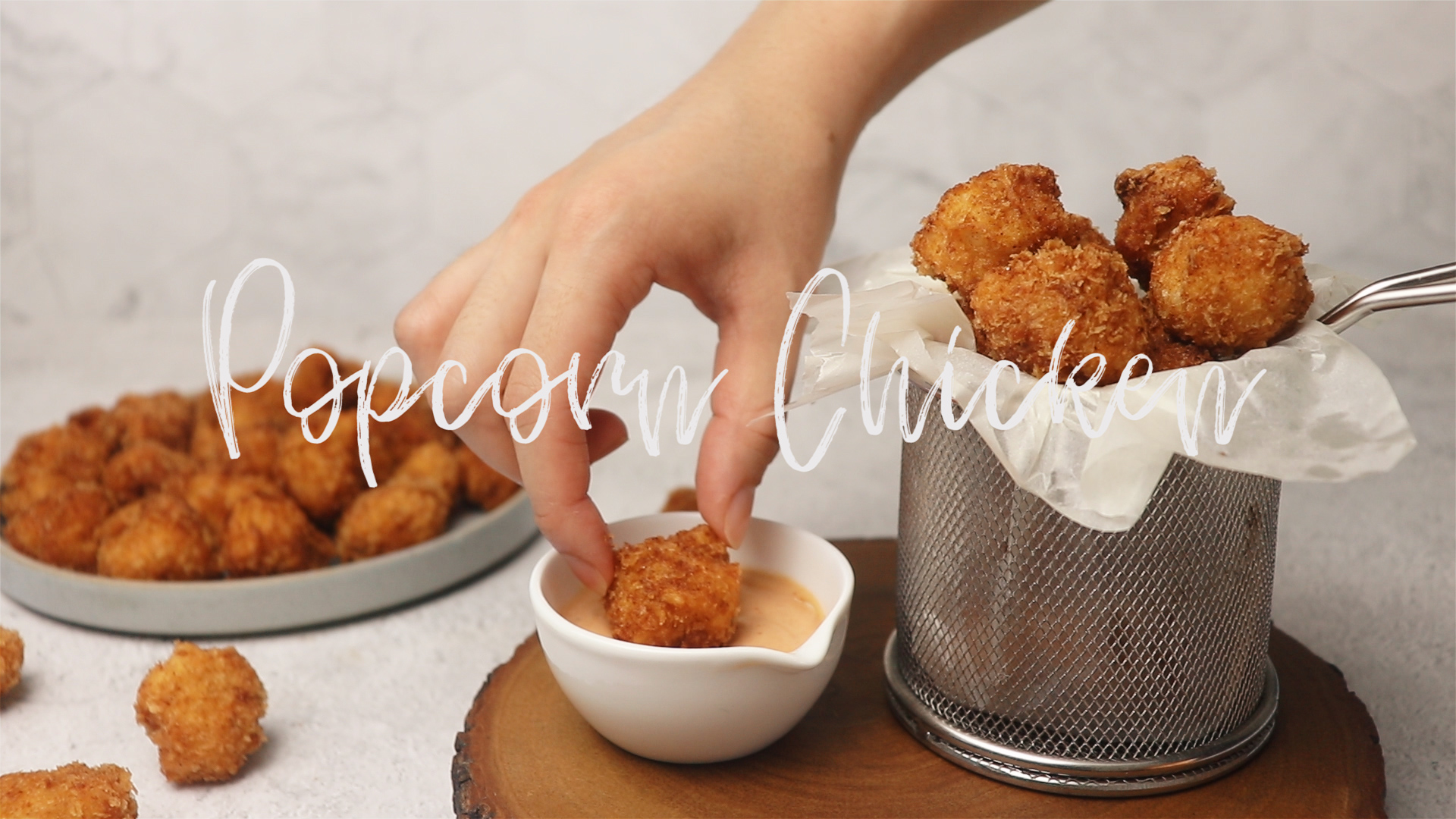 You can also use these popcorn chicken to make yourself some KFC BBQ meltz – my absolute favourite dish from KFC!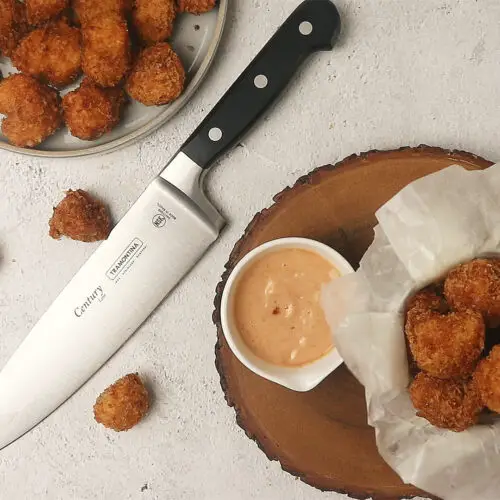 Popcorn Chicken
Ingredients
600

g

boneless chicken

bite-size ($6)

2

tsp

salt

$0.056

2

tsp

white pepper

$0.182

140

g

plain yoghurt

$1.10
BREADING
120

g

cornstarch

$0.252

2

eggs

beaten ($0.40)

120

g

breadcrumbs

$1.38

2

tbsp

paprika

$1.58

1.50

tbsp

onion powder

$1.02

1.50

tbsp

garlic powder

$1.33

2

tsp

salt

$0.056

2

tsp

white pepper

$0.182

1.50

tsp

cayenne pepper

$0.432

1.50

tsp

ground oregano

$0.668
Instructions
Cut boneless chicken into bite size pieces. In a bowl, add chicken pieces, salt, white pepper and yoghurt. Marinate for at least 4 hours, best overnight.

Remove chicken from chiller. Set up a breading assembly line. In the first bowl, add cornstarch. In the second bowl, add eggs and beat. In the last bowl, add breadcrumbs, paprika, onion powder, garlic powder, salt, white pepper, cayenne pepper and ground oregano. Mix evenly.

Coat the chicken pieces with cornstarch, then egg, and finally breadcrumbs.

In a pot of hot oil, deep fry the popcorn chicken until browned. Serve with a dip of your choice.