Otak Otak (or otah) is a blend of fish paste and spice paste, traditionally wrapped in banana leaves, and grilled over a charcoal fire until a smoky aroma emanates. While there are different renditions of otak otak, it is considered to be of Malay and Peranakan origins. As I mentioned before, most Peranakan food are time-consuming and tedious to prepare. A horde of Peranakan food, like laksa, employs a spice paste (rempah) as its foundation, and very often, it is this spice paste that makes preparation of Peranakan food so laborious. As much as I love to cook, seeing that long list of chillies, shallots, ginger, garlic, galangal, lemongrass, turmeric, candlenuts etc. sometimes deters me from making that dish. Kueh Pie Tee, another Peranakan dish, does not engage the use of a spice paste but is equally demanding to make. As a result, I would usually avoid dishing up Peranakan food if it's only for 2-3 people since the effort put in isn't justified.
Going back to the point on otak otak, I wanted to try making some but was once again dissuaded by the long list of ingredients for the rempah. So I thought I could try using Dancing Chef's red curry paste as a substitute for the spice paste, although I was slightly skeptical because I wasn't sure if it would turn out as good. I still decided to give it a go and turns out my fears were unfounded! And I was amazed at how easy it was to make otak otak this way!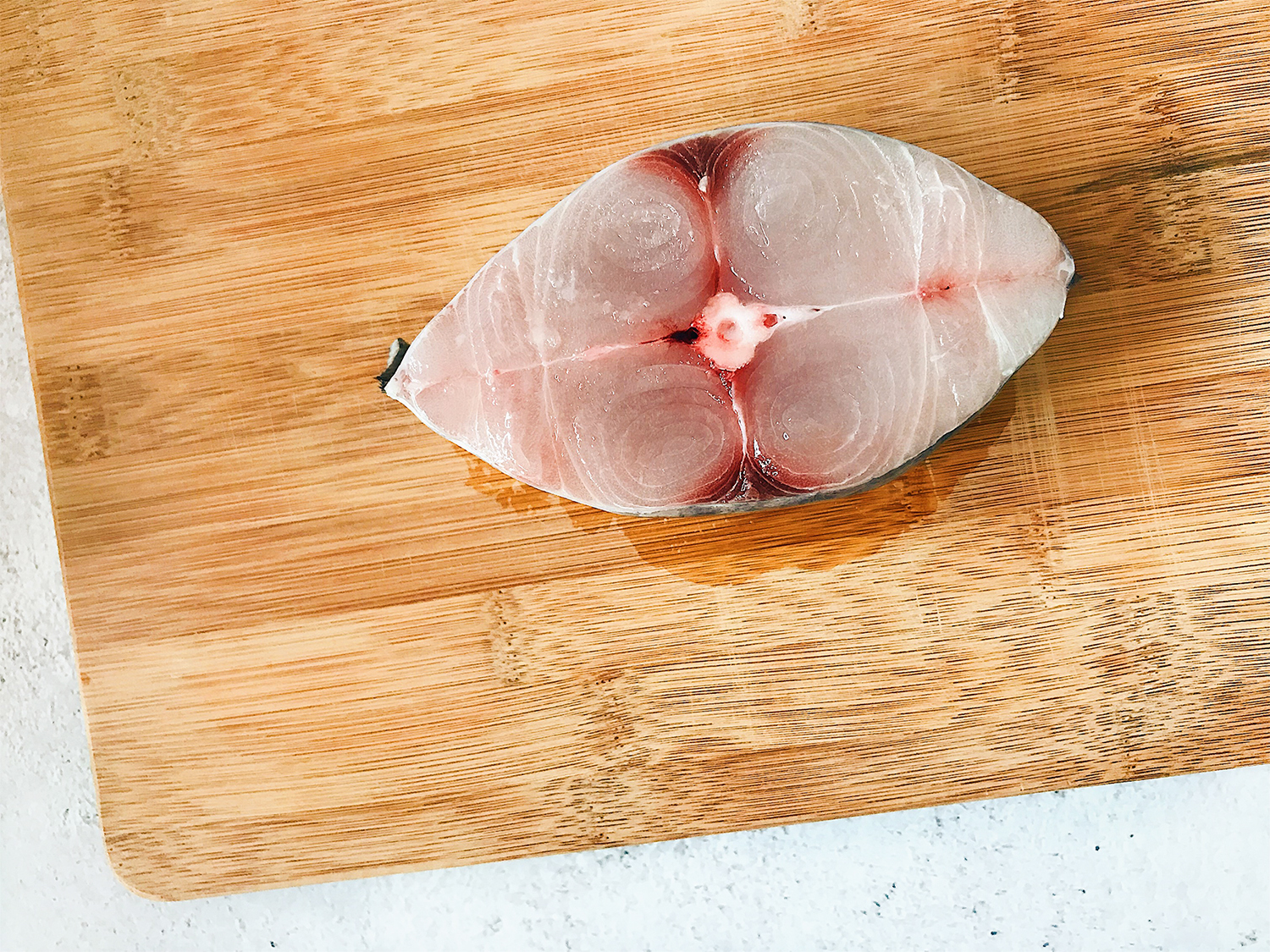 What you'll need is mackerel fish. You can get fresh fish from the wet market or use fish paste if you prefer. Remove the skin and bones from the fish.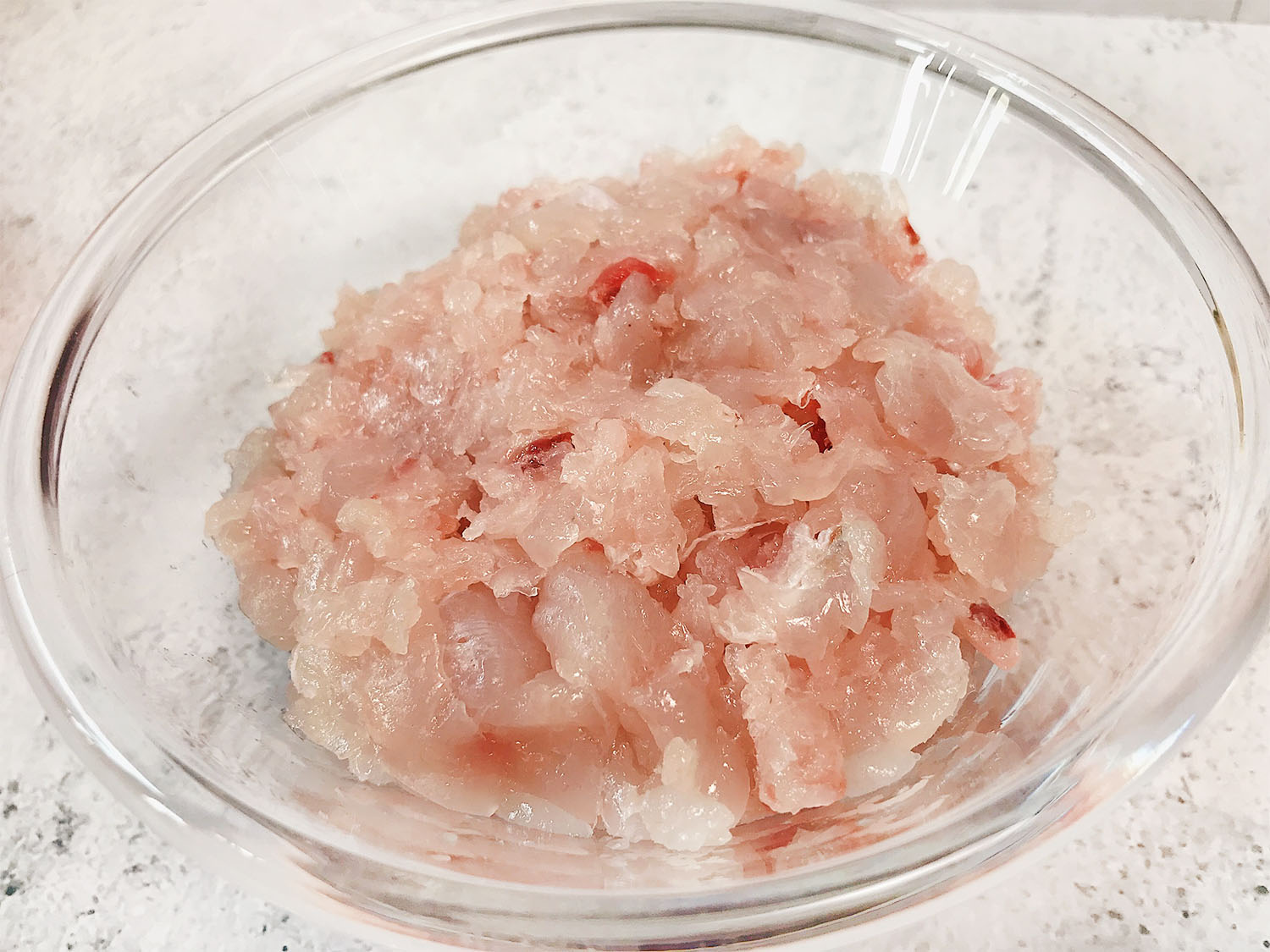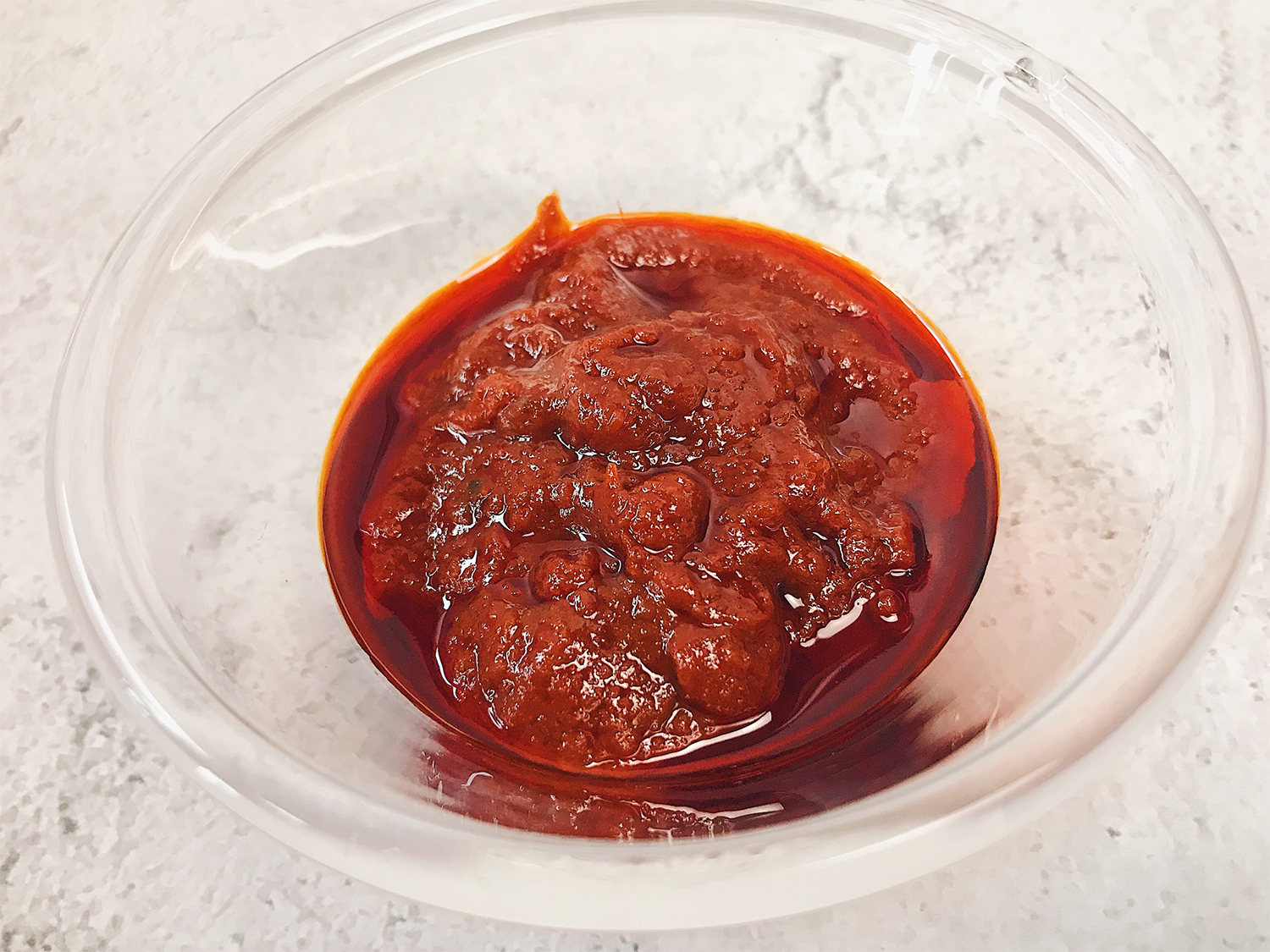 Mackerel fish meat and red curry paste – the two stars of this recipe.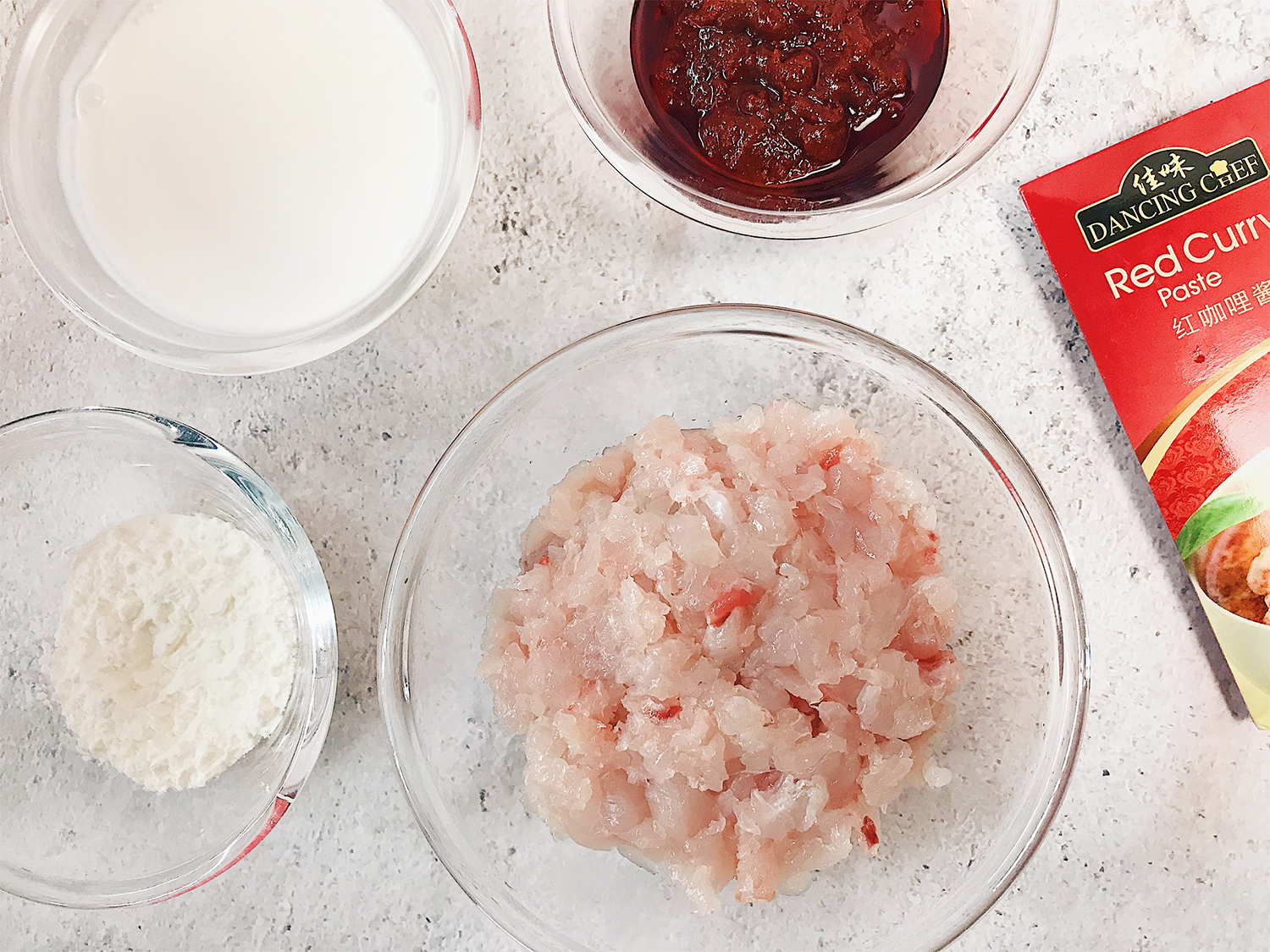 You'll actually only need about 5 ingredients, with 2 being optional. Mackerel, red curry paste, coconut milk, cornstarch (optional), and oil (optional). Initially I didn't use oil but I realised the otak otak isn't oily enough to my liking, so I tried adding oil and it turned out better. I really like Muar style otak otak (the commercial frozen ones) because it's really oily and juicy, maybe too oily for some.
For cornstarch, you can choose to adjust the amount according to your preference. Cornstarch will make your otak otak slightly firmer, and at the same time give it a little bounce. You'll probably need to judge based on the type of fish/fish paste you use. If your fish paste is very wet after combining all the ingredients together, you can add slightly more cornstarch to hold the paste together. If your paste is relatively dry, you can also choose to omit the cornstarch.
As for oil, it's really up to you how much you want to add, but I would definitely recommend adding at least some oil to give the overall otak otak some oiliness. In fact, for the amount of oil I added, it is still far from the Muar style otak otak, so do add more if you want the same juiciness.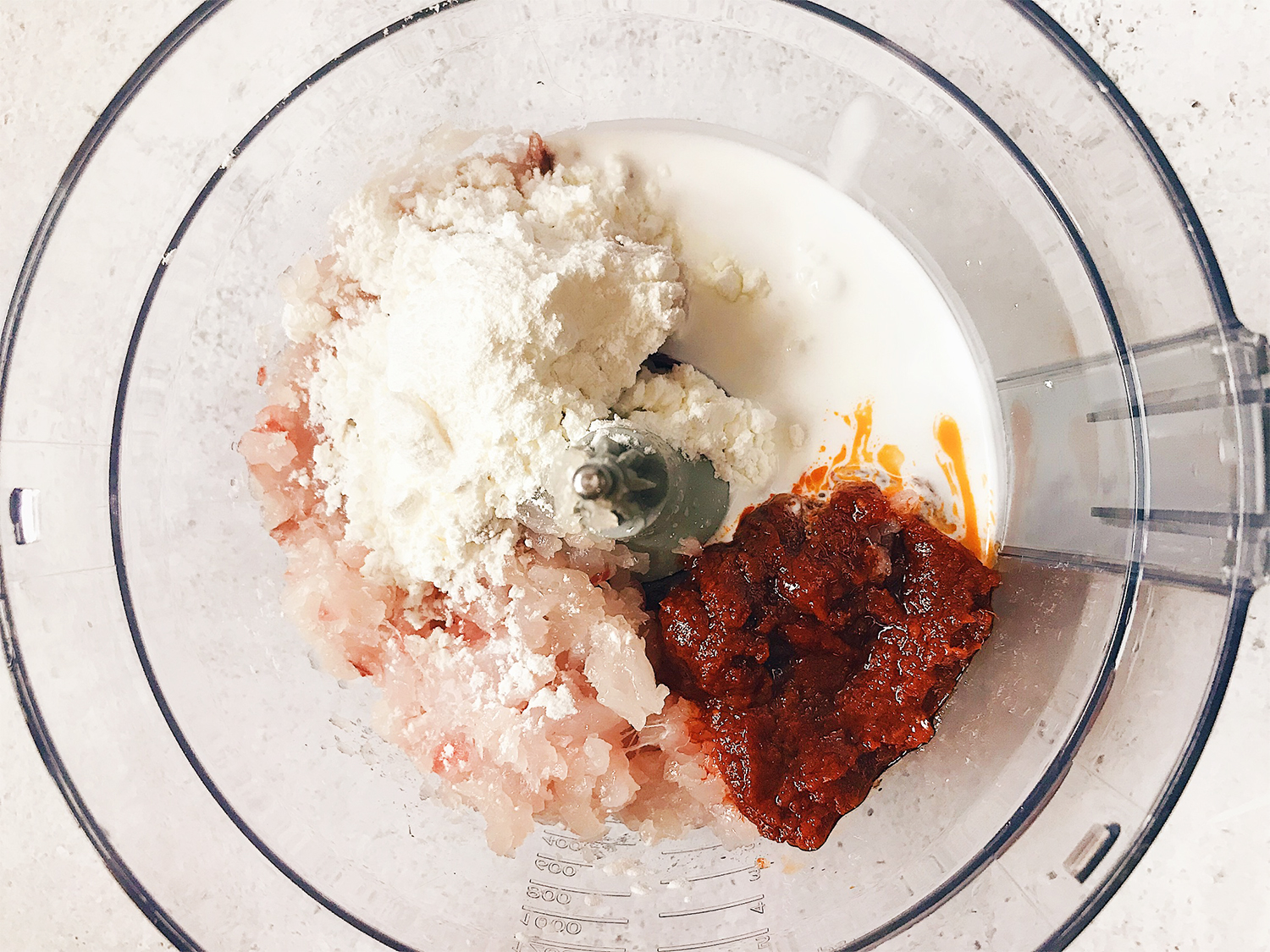 Place all ingredients in a food processor and blend into a smooth paste.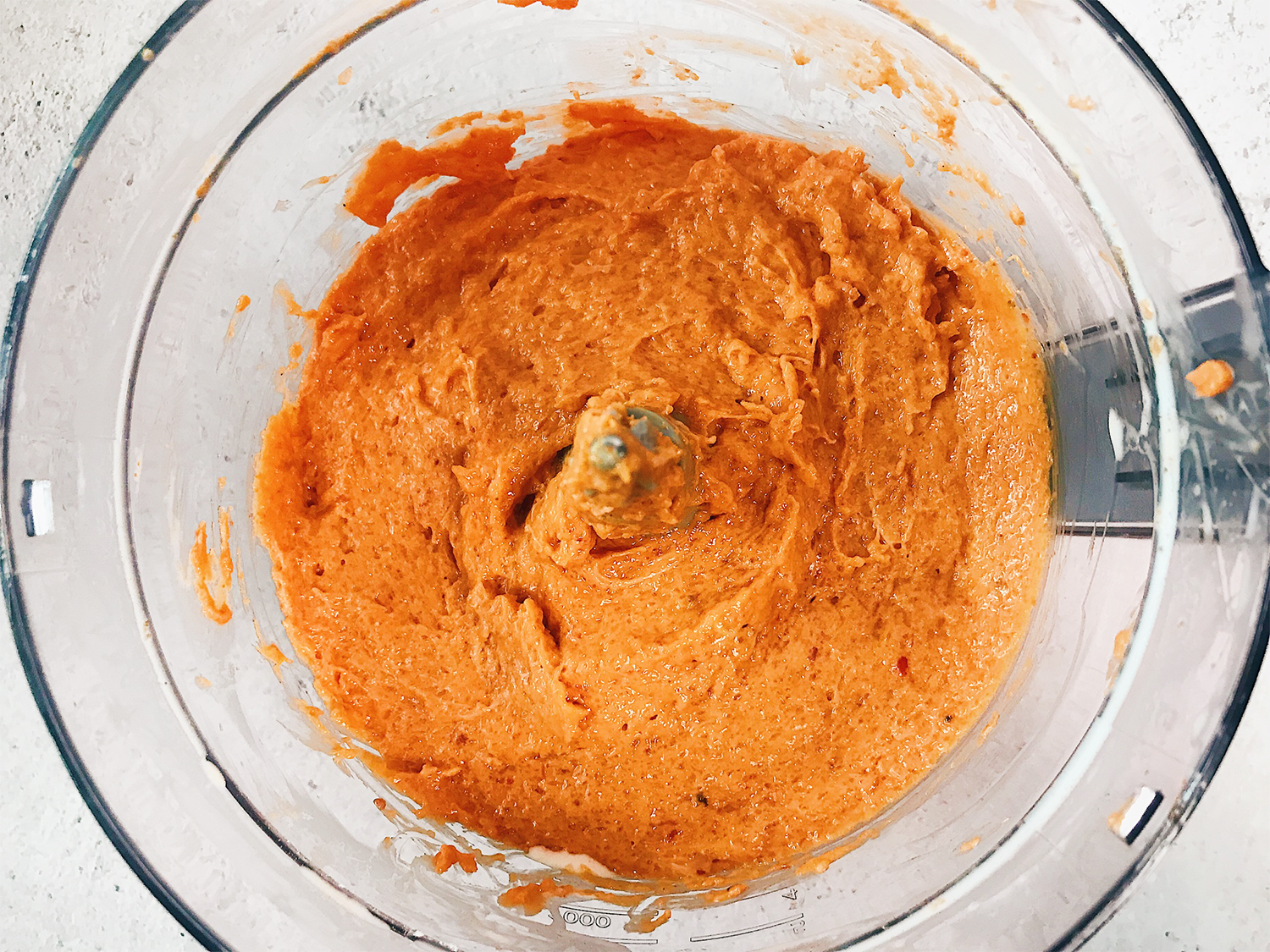 Otak otak paste.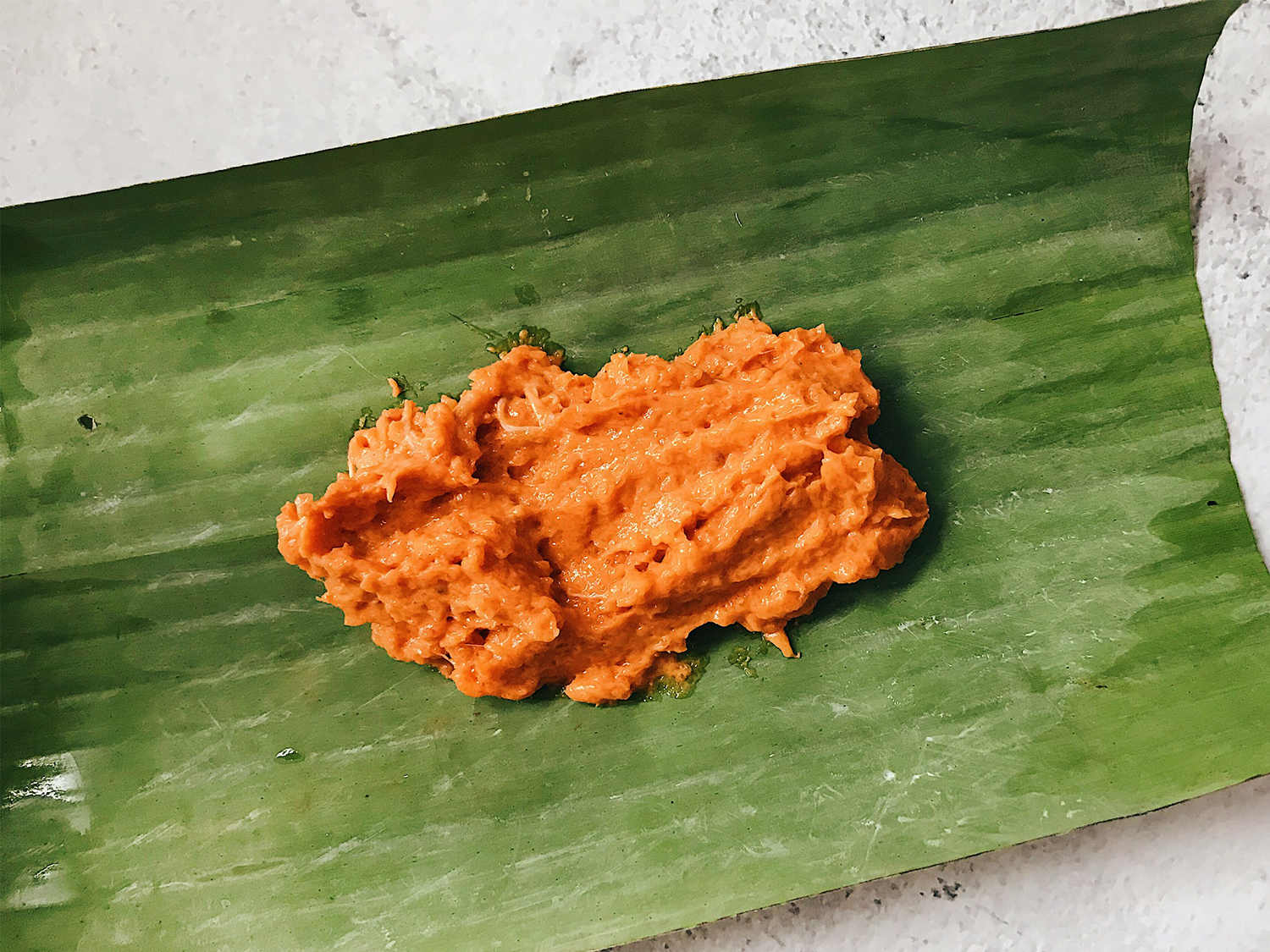 Cut some banana leaves to an appropriate size, and ensure they are clean. Place a few spoonfuls of otak otak paste onto the dull side of the banana leaf then wrap it up and secure both ends with toothpicks.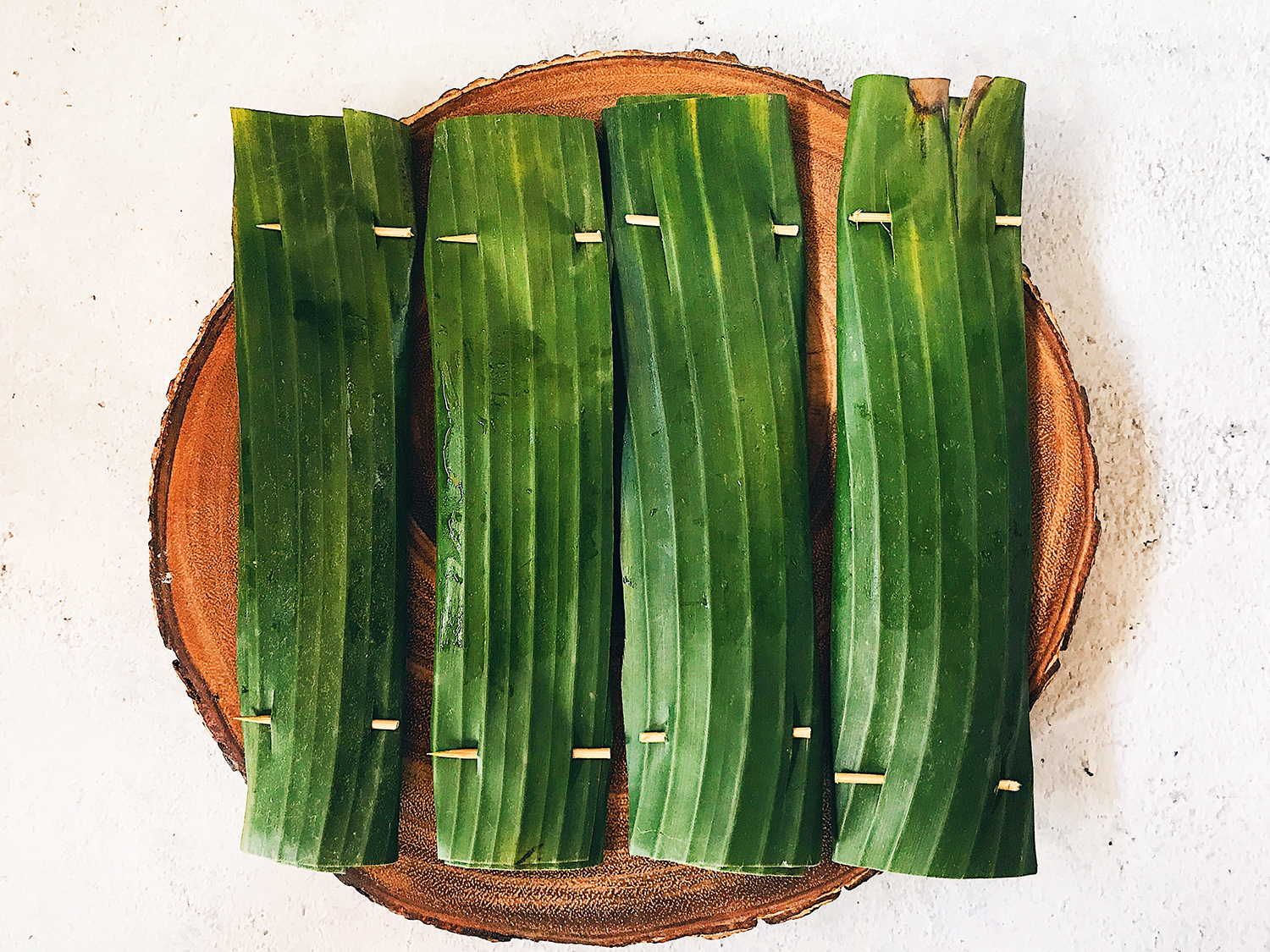 There are a few methods of cooking the otak otak: grilling in a pan, baking in an oven, and steaming in a wok. I tried two methods – grilling and steaming. I found that grilling the otak otak resulted in a nice, slightly charred exterior and an aroma of singed banana leaves. However, the resultant otak otak was noticeably less moist in comparison to the steamed one. Another downside of this method is that you can only grill a few otak otak at once, restricted by the size of the pan.
The steaming method produced a more tender and moist otak otak, but didn't have the charred exterior and banana leaf fragrance. One advantage of this method is, though, that you don't have to go through the trouble of getting banana leaves and wrapping the otak otak paste one by one which can be quite inconvenient. If you were to ask me which method I would choose, perhaps I would still go with the grilling method because of the aroma of charred banana leaves really elevated the flavour of the otak otak by a level. Perhaps baking the otak otak would be a good compromise between the two methods!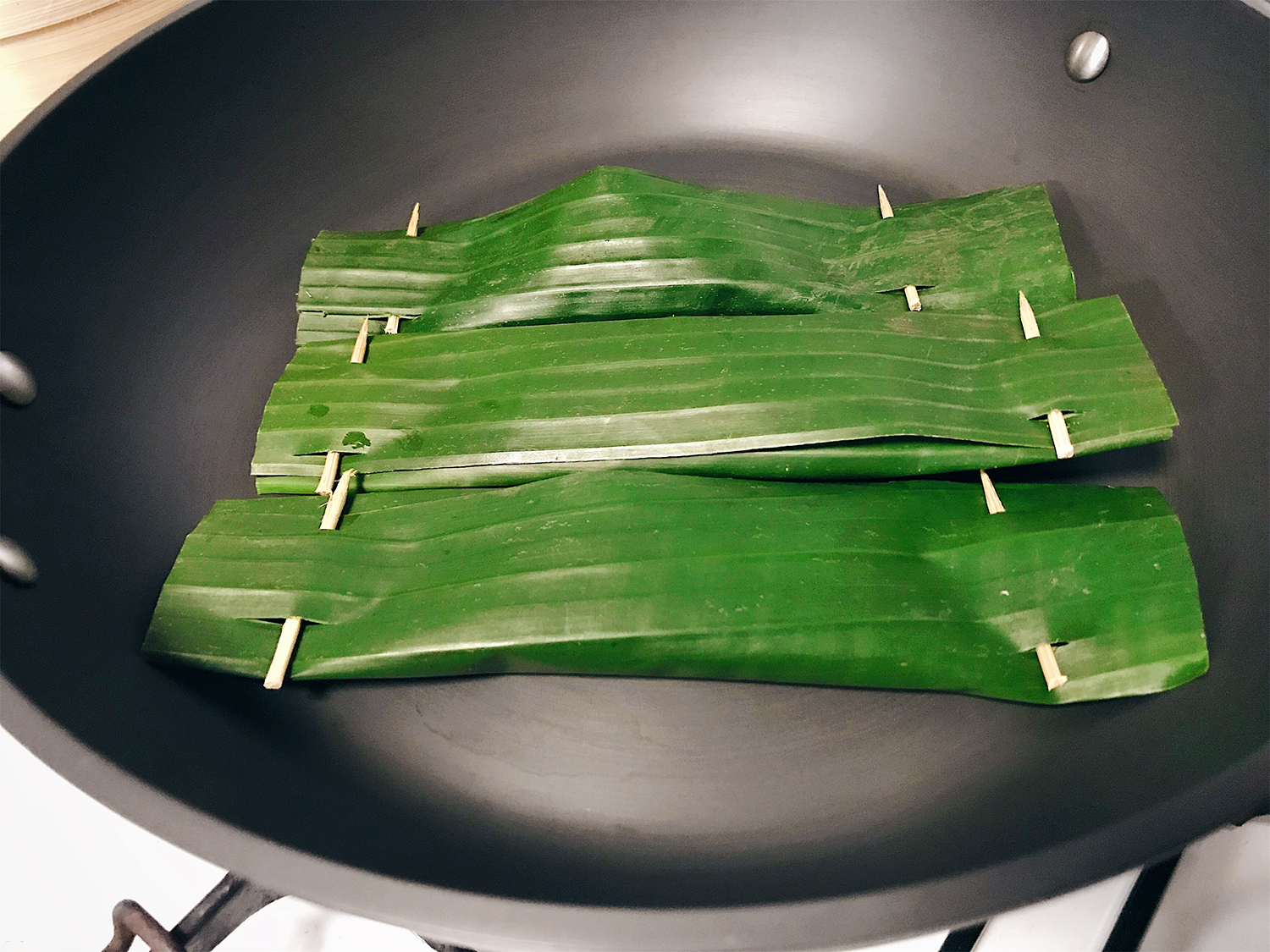 For the grilling method, simply place otak otak in a flat frying pan and grill over low heat for about 10 minutes.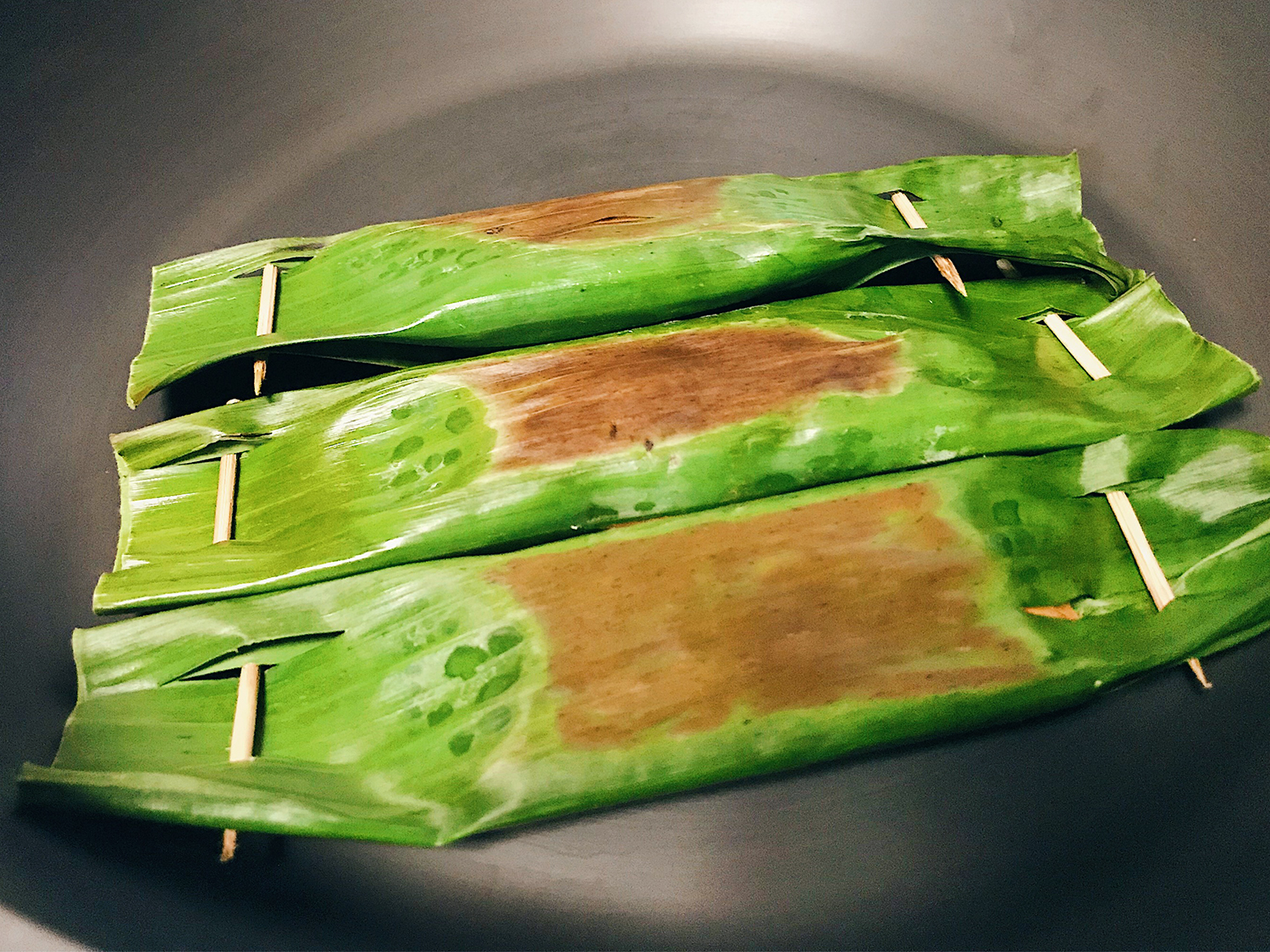 Flip the otak otak occasionally. That browning is a good sign!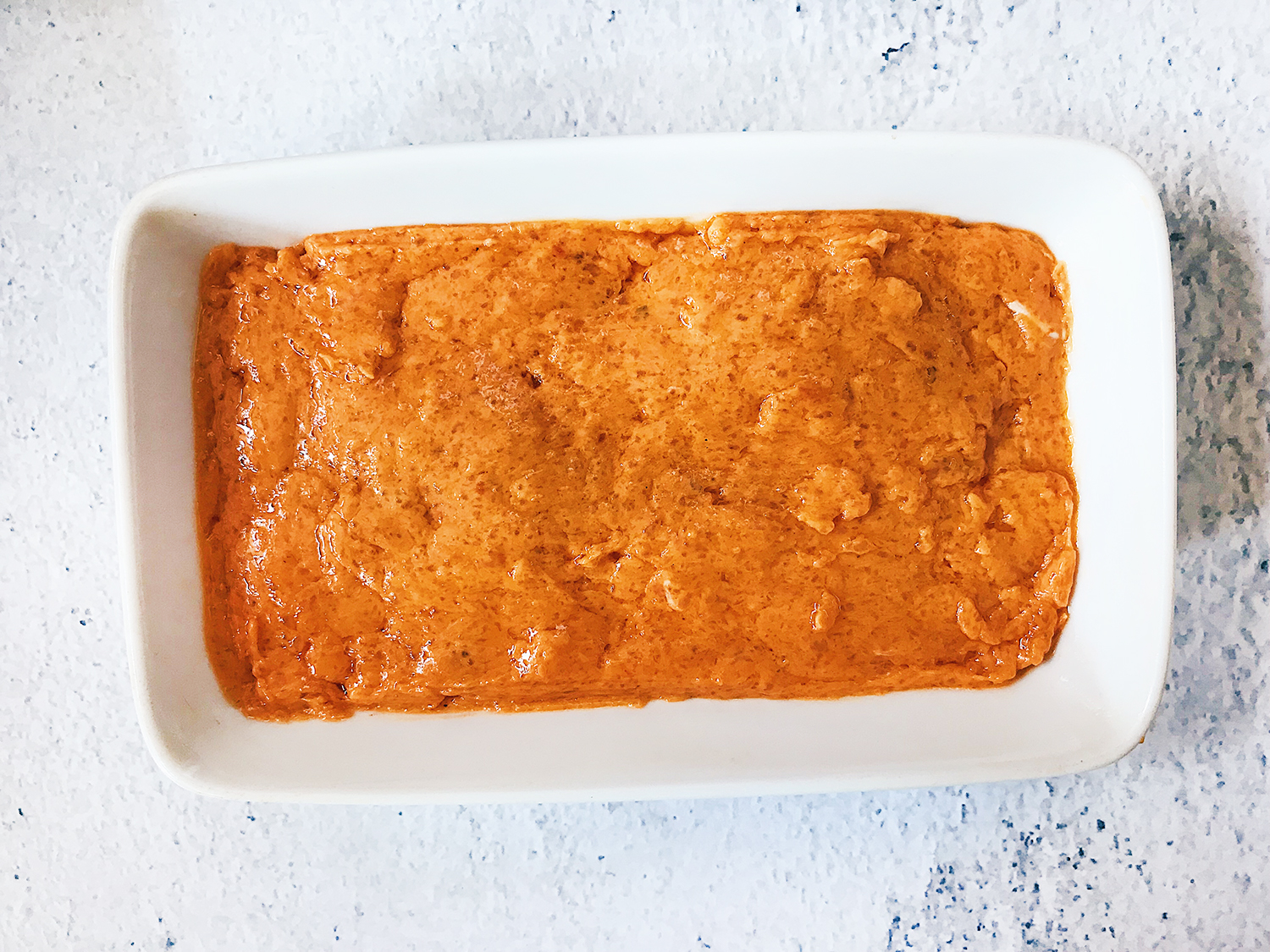 For the steaming method, put otak otak paste into a small dish.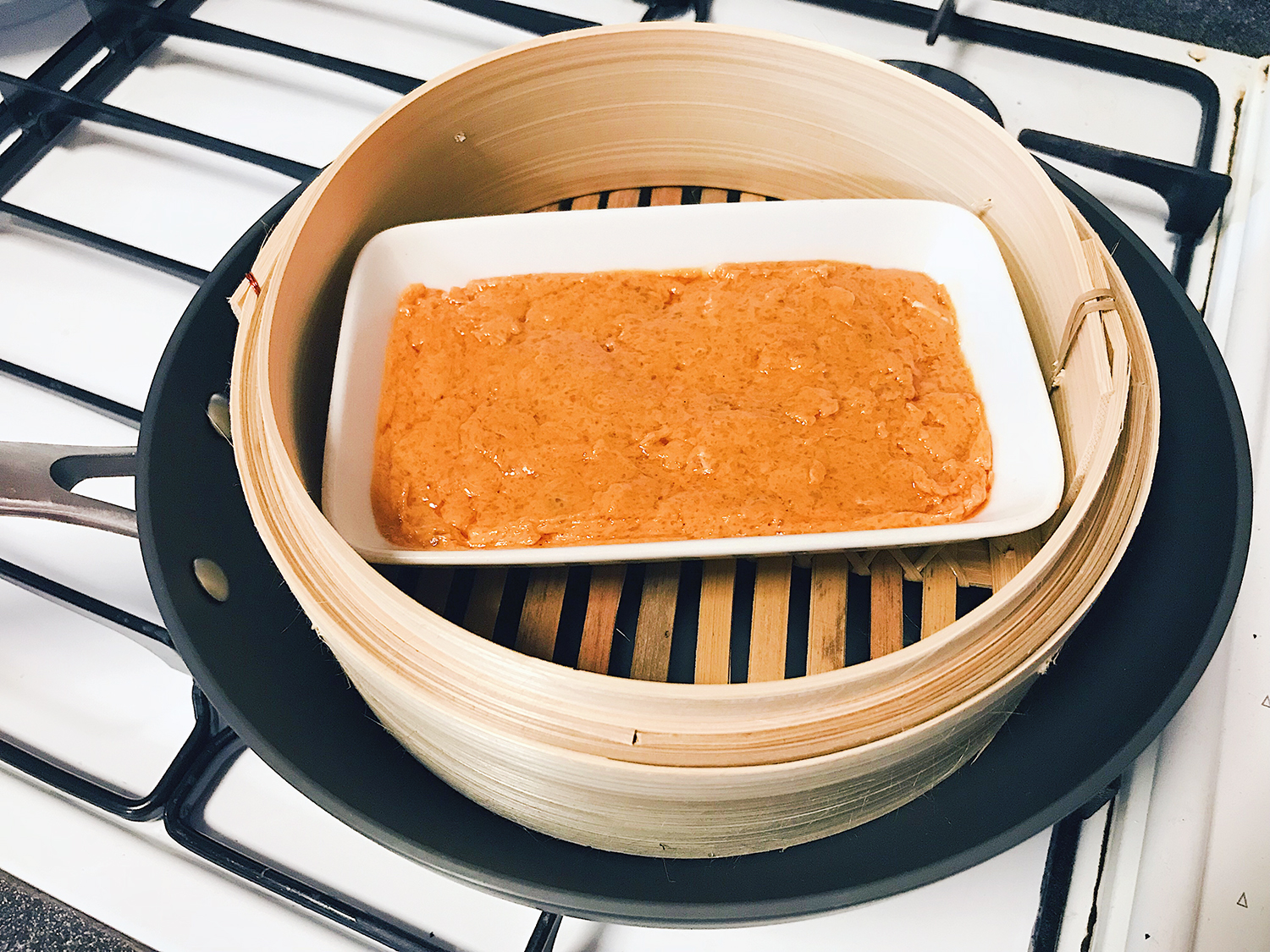 Then steam in a wok for about 10 minutes.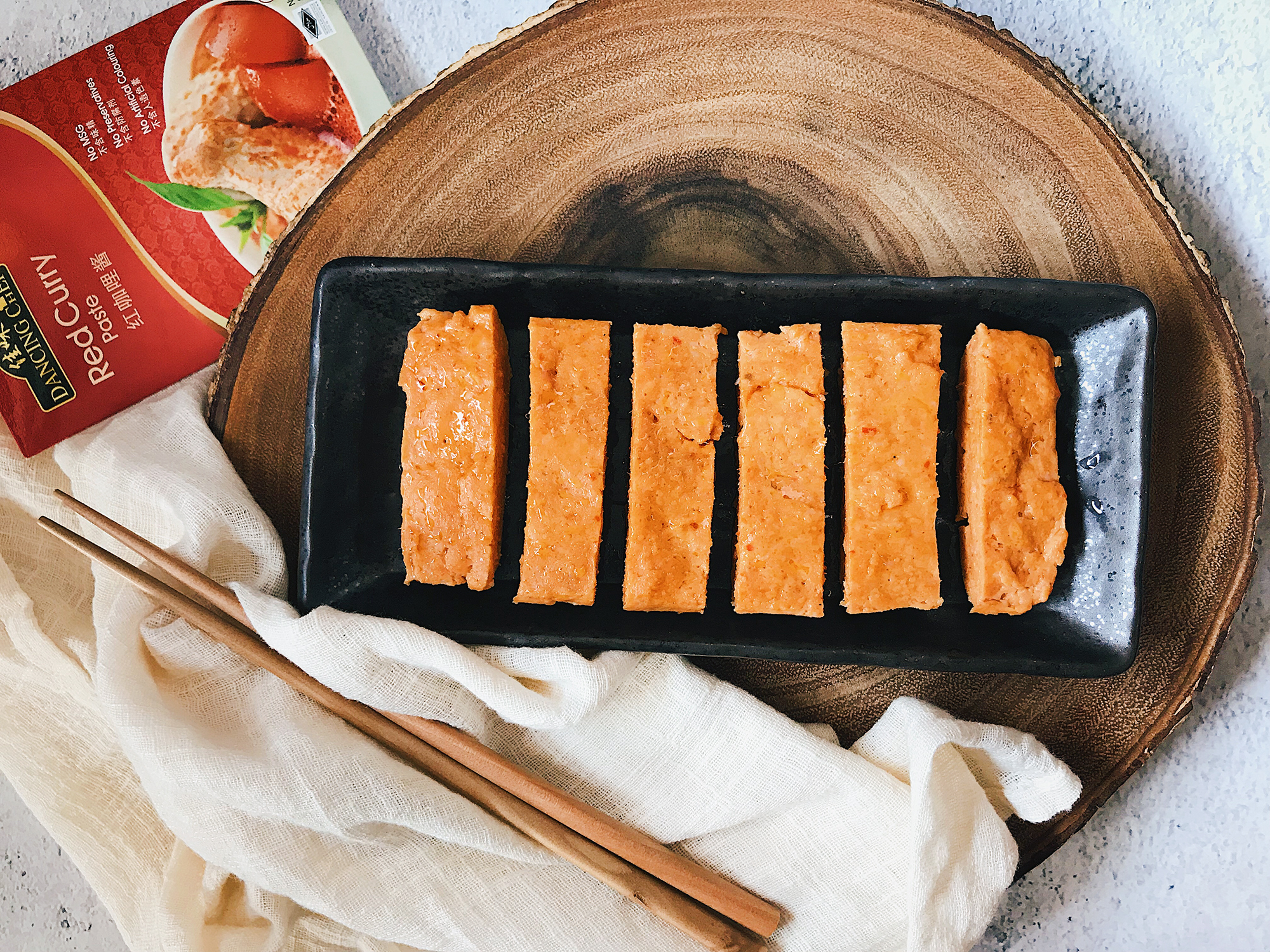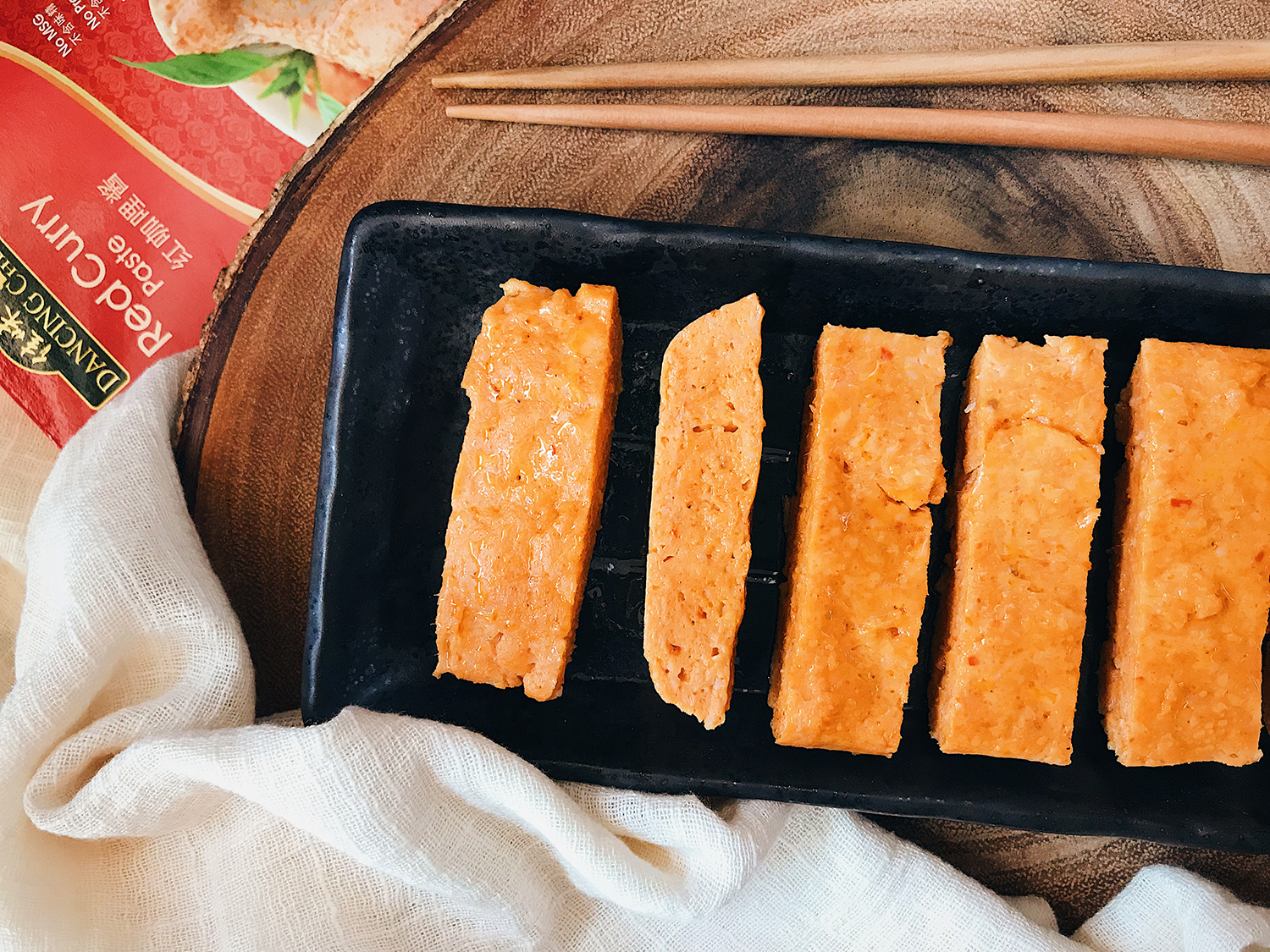 So you'll get softer, more moist otak otak. But as you can see, it's nowhere as oily as the Muar otak otak so feel free to add more oil if you prefer. Another thing is I don't like chunks of fish meat in my otak otak, so I made sure all the fish meat is well blended into a paste. If you like chunks of fish meat in your otak otak, don't add all the fish meat to the blending process. Keep some aside and add it to the paste after blending.
This is the otak otak made by grilling, which was considerably darker than its steamed counterpart. I really liked the charred exterior (although too much charred food is probably not good for health). Although it wasn't as tender as the steamed otak otak, the grilled one had a nice bounce and was packed full of flavour!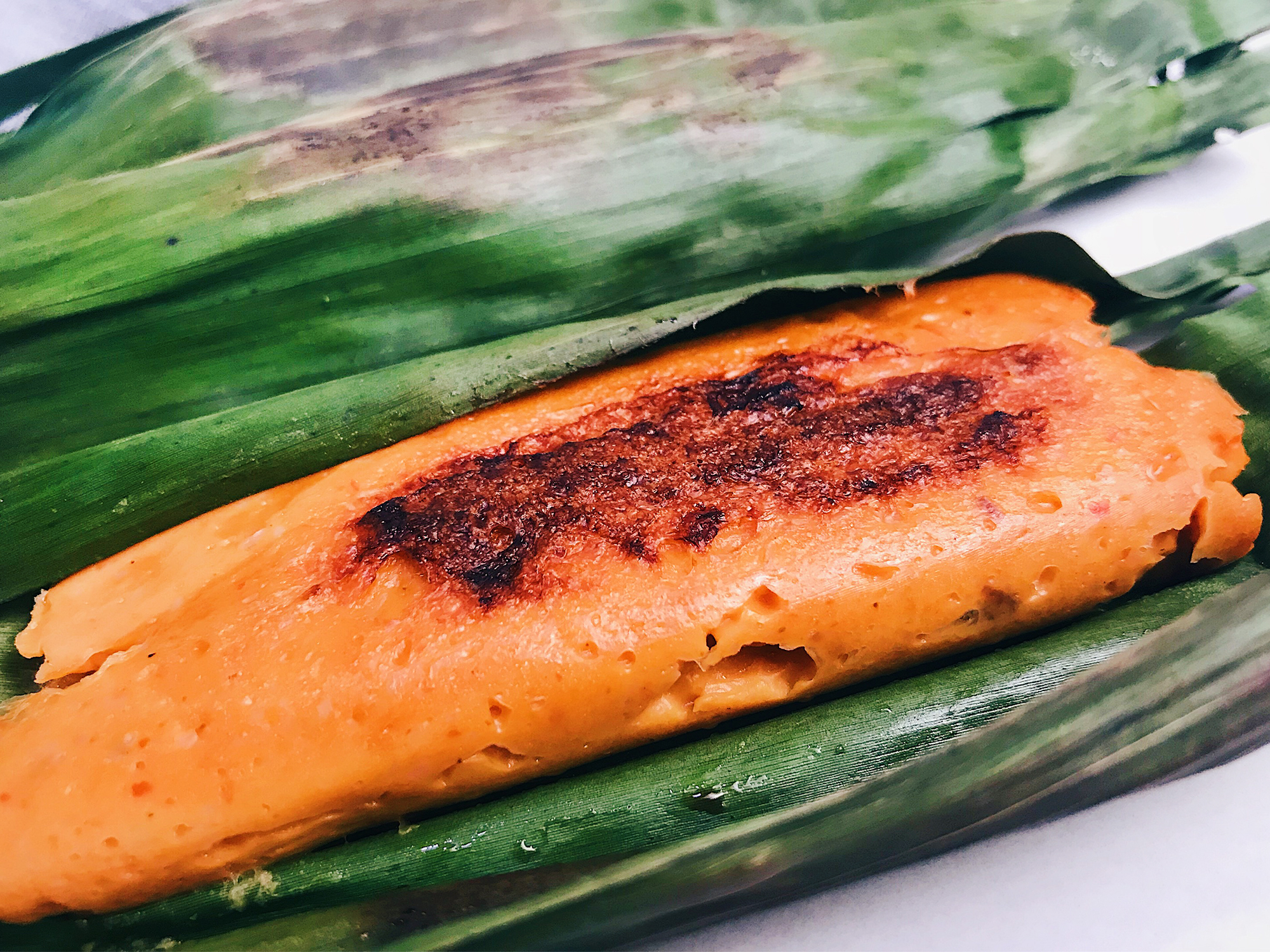 This is probably the easiest otak otak recipe out there, and is equally great tasting! I highly recommend you to try this recipe someday.
DIY: $9.28 for ~650g

Dine Out: ~$1 per Otak Otak (~20-30g)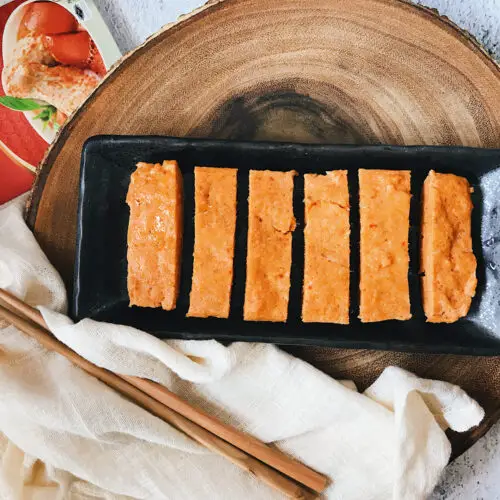 Easy Otak Otak (Nyonya Fish Cake)
Ingredients
300

g

mackeral

skinned ($5)

150

g

coconut milk

$0.938

100

g

Dancing Chef red curry paste

$2.85

1-2

tbsp

cornstarch

optional ($0.021)

4-5

tbsp

oil

optional ($0.468)
Instructions
Remove the skin and bones of the mackeral. Set meat aside.

In a food processor, add mackeral, coconut milk, red curry paste, cornstarch, oil (optional), and water (optional), and blend until well combined and smooth.

Clean banana leaves and cut to an appropriate size. Place a few spoonfuls (depending on your desired thickness) of otak otak paste onto the dull side of the banana leaves, then wrap and secure both ends with toothpicks.

Cooking Method 1: Grill the otak otak on a frypan over medium-low heat for about 10 minutes, flipping occasionally.

Cooking Method 2: Preheat oven to 200°C, and bake otak otak for about 10-15 minutes.

Cooking Method 3: Bring a wok of water to a boil, and steam otak otak for about 10 minutes.