Was really excited to make some rosti waffles but in the end I had to make mashed potato waffles instead. I totally forgot about my pot of potatoes boiling away, and only remembered them after they were fork tender, which is not ideal for making rosti. So instead I made mashed potato waffles – and I was surprised at how yummy it was! They were soft and creamy, especially on the inside, and was slightly crispy on the outside.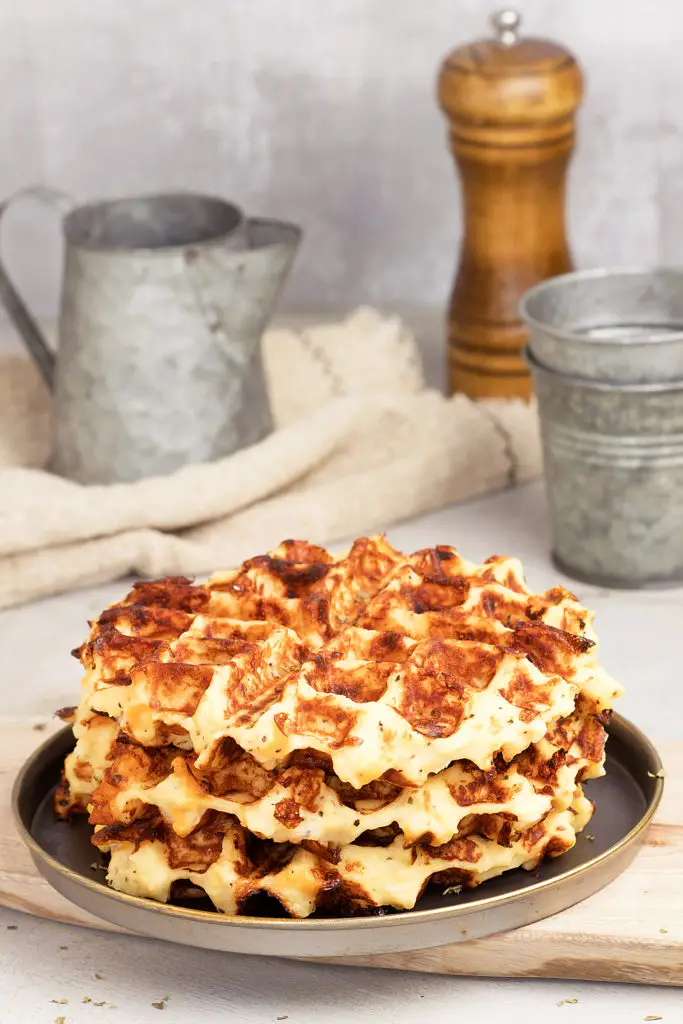 All you need are some mashed potatoes mixed with melted butter, cheese (optional), herbs (optional), salt, pepper, eggs and flour. Feel free to add or omit any ingredients you like.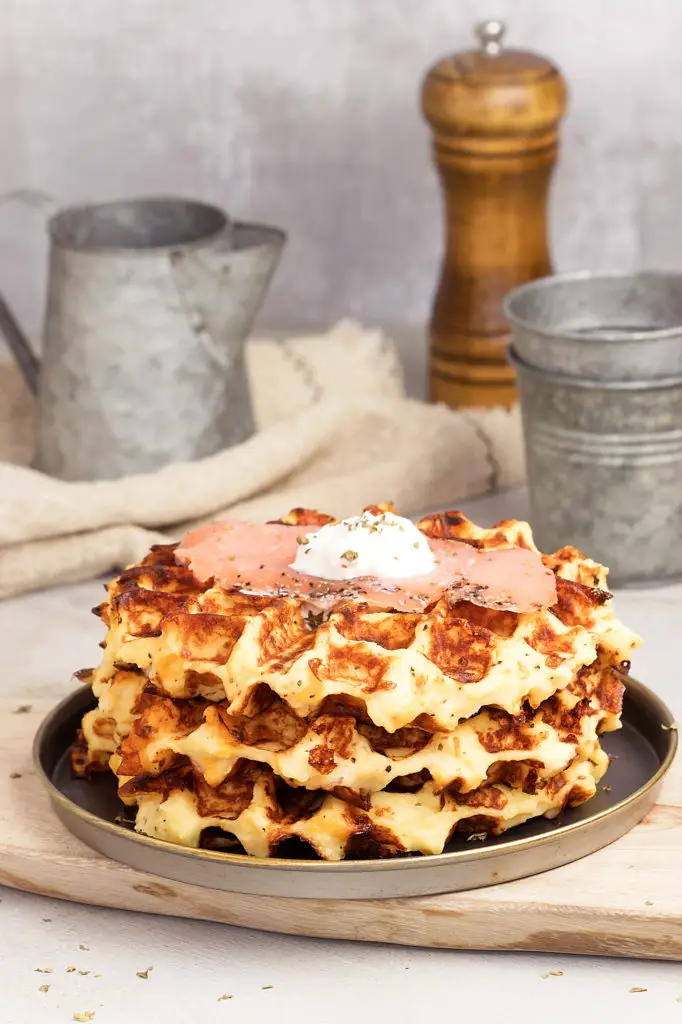 I paired my mashed potato waffles with greek yoghurt instead of sour cream because it's cheaper, healthier and tastes almost like sour cream anyway! You can also pair your waffles with smoked salmon, sausage or eggs just like what you'd pair with rosti.
One thing to take note of, though, is that you might need to adjust the amount of flour according to how soft/thin your mashed potato mixture is. In general, if you add more liquid ingredients (like butter) to your mashed potato mixture, then you'll need to add more flour as well. Otherwise, the mashed potato waffle will not hold up.
This recipe makes about 5-6 waffles, depending on the size of your waffles.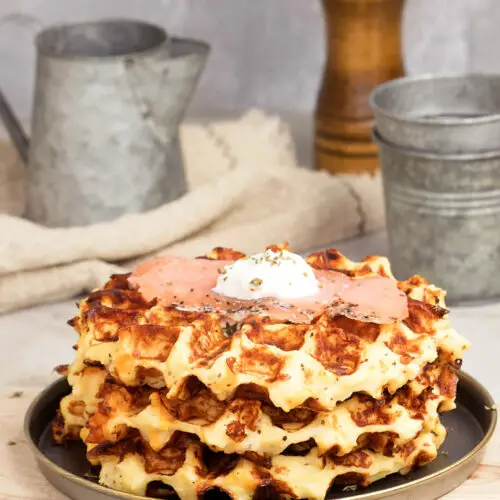 Cheesy Mashed Potato Waffles
Ingredients
800

g

potatoes

200

g

shredded cheese

4

tbsp

melted butter

2

eggs

½

cup

flour

dried parsley

to taste

salt

to taste

pepper

to taste
TOPPING
Greek yoghurt

smoked salmon
Instructions
Add potatoes into a pot of water, then bring the water to a boil. Cook potatoes until fork tender. You should be able to pierce the potatoes without much resistance. Once tender, shock the potatoes in ice cold water, then peel off the skins thereafter.

Using a food processor or a potato masher, mash the potatoes until smooth and creamy. I prefer my mashed potatoes to be totally smooth with no large lumps, but you can mash to your desired consistency.

Add melted butter, shredded cheese, eggs, flour, dried parsley, salt and pepper to mashed potatoes and combine well.

Preheat a waffle iron and grease with cooking spray or oil. Once heated, add some mashed potato mixture to the centre of the waffle iron and close the iron. Cook for about 3-5 minutes, until waffles are golden brown and slightly crispy. The cooking time also depends on the heat level used and how crispy you want your waffles to be.

Remove mashed potato waffle from the iron carefully. The waffle won't be as firm and crispy as a normal waffle, so do remove the waffle with care. Repeat with the rest of the potato mixture.

Serve mashed potato waffles with greek yoghurt/sour cream and smoked salmon.