When we think of Chinese cuisine, I believe one of the first few things that come to mind will include fried rice. As I was growing up, I disliked fried rice perhaps because the ones I had all had mixed vegetables (carrots, peas and corn) in them. As I grew older, I realised that fried rice is actually really really good stuff! Some may beg to differ, but Din Tai Fung's (DTF) fried rice is still one of my favourites till today. It is a must-order item for me whenever I step into DTF, although sometimes I wonder why I pay so much for a dish that can be prepared within 5-10 minutes. Fried rice is probably one of the simplest yet most satisfying dishes to prepare. With some of these tips, you'll be able to dish out fried rice that is (almost) as good as DTF's!
1. USE SHORT-GRAIN RICE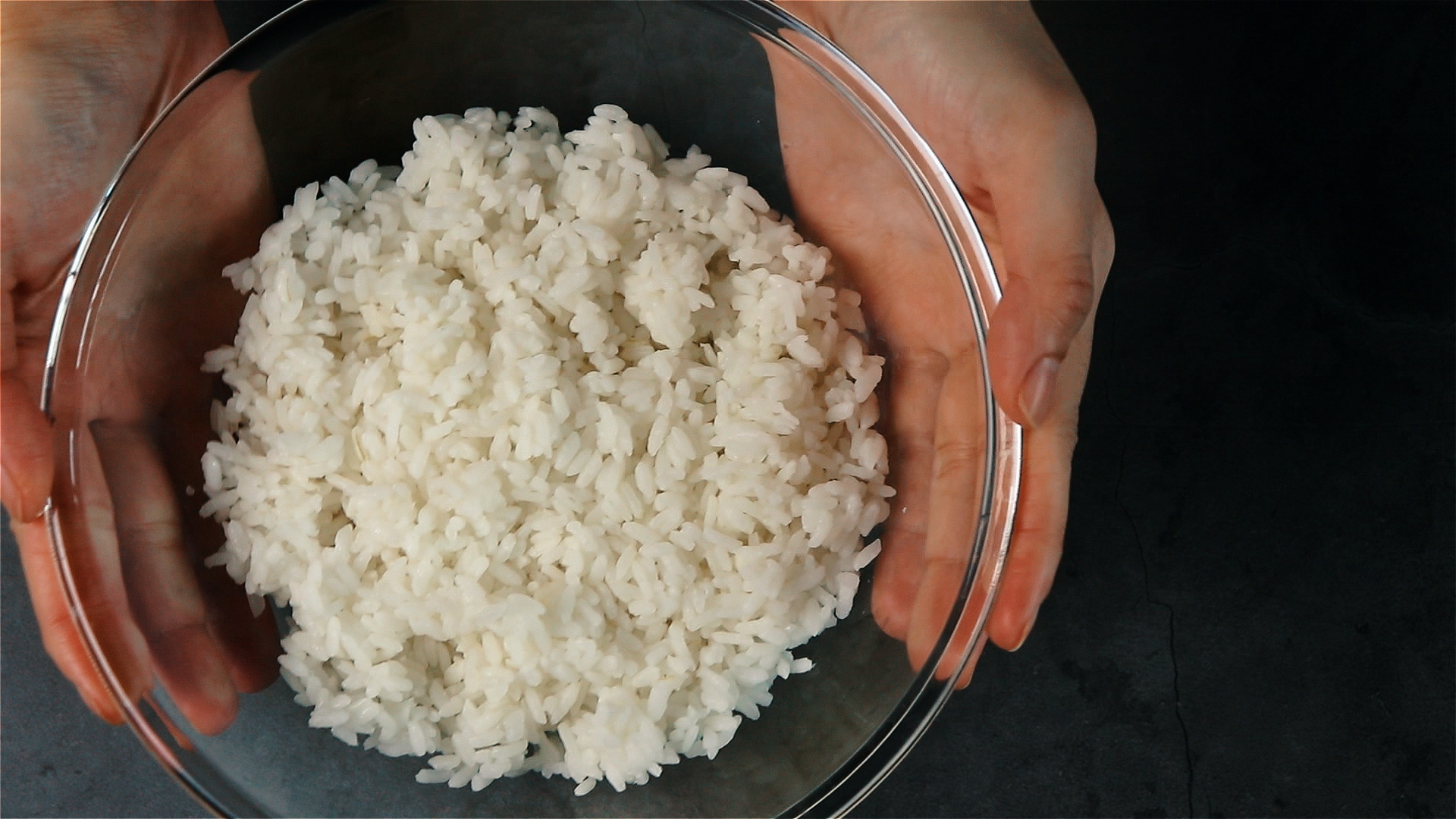 While most fried rice uses medium-grain rice, DTF uses short grain rice. Short-grain rice tends to cook up moister and more tender than medium-grain rice, making it a perfect choice for fried rice. The moistness of the rice grains helps to ensure that the resultant fried rice is not overly dry from the intense heat of the wok.
2. USE OVERNIGHT RICE
I believe almost everybody knows this already, but I would like to reiterate that using freshly-cooked rice for fried rice will turn out to be a disaster! And this is even more so when using short-grain rice. Short-grain rice has higher starch content than medium-grain rice, and will much stickier upon cooking. Using freshly-cooked short-grain rice will leave you with clumpy rice instead of wonderful, grainy fried rice. If you don't have overnight rice, cool your freshly-cooked rice down in the shortest time possible and put it in the chiller for 2-3 hours to dry it out prior to frying. You will be glad you did that!
3. USE WHOLE EGGS, NOT BEATEN EGGS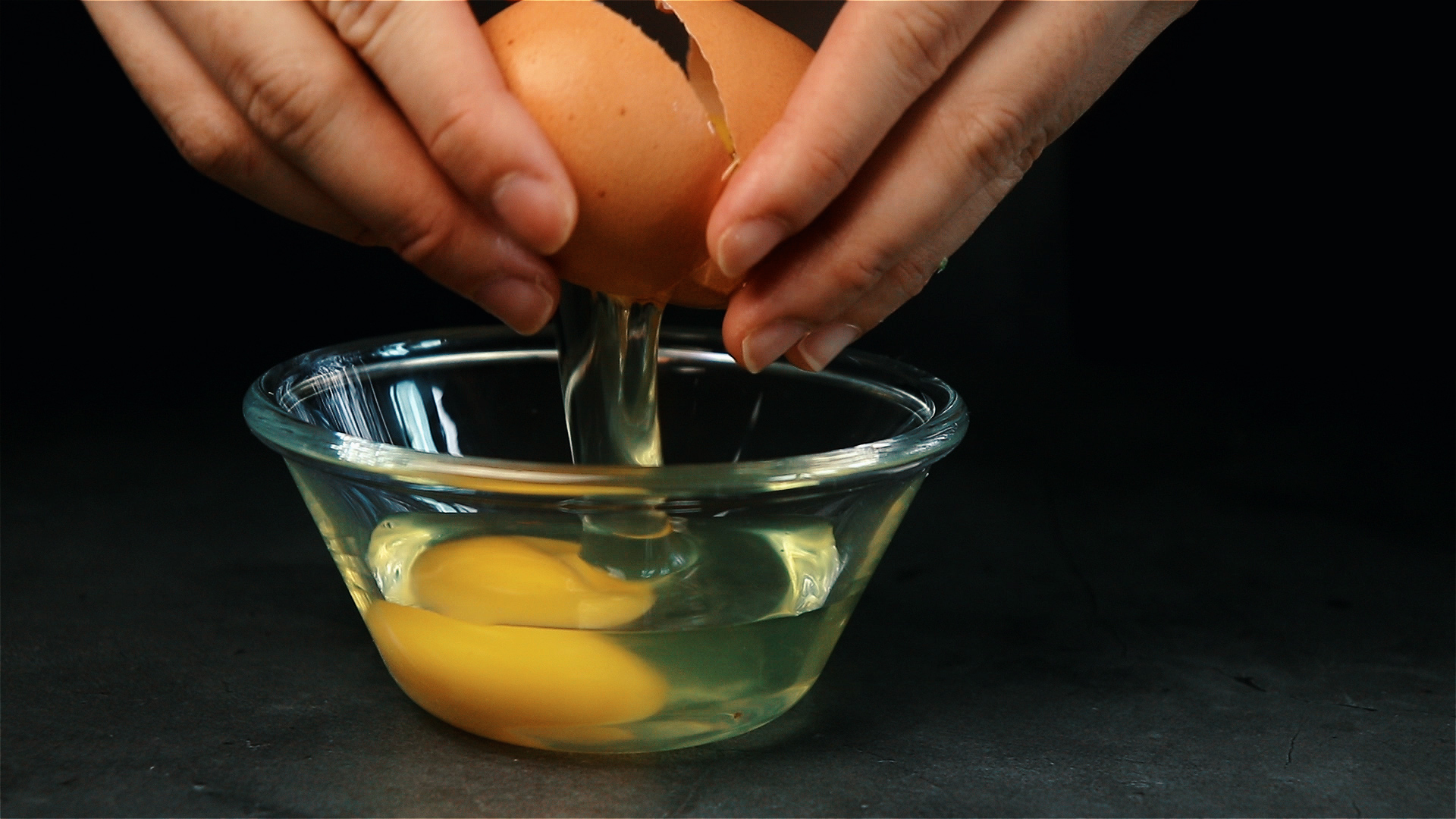 If you've ever had fried rice at DTF, you would notice that there are white and yellow bits in it. They don't beat their eggs before frying, so if you want the same style, don't beat yours too! Plus, I think the white and yellow bits really add to the aesthetic appeal of the fried rice.
4. LEAVE OUT THE GARLIC
Garlic is probably one of the most frequently used ingredients in Chinese dishes, and is something I never leave out in my fried rice. DTF does not add garlic in their fried rice, but it is still equally fragrant and delicious!
5. USE CHICKEN POWDER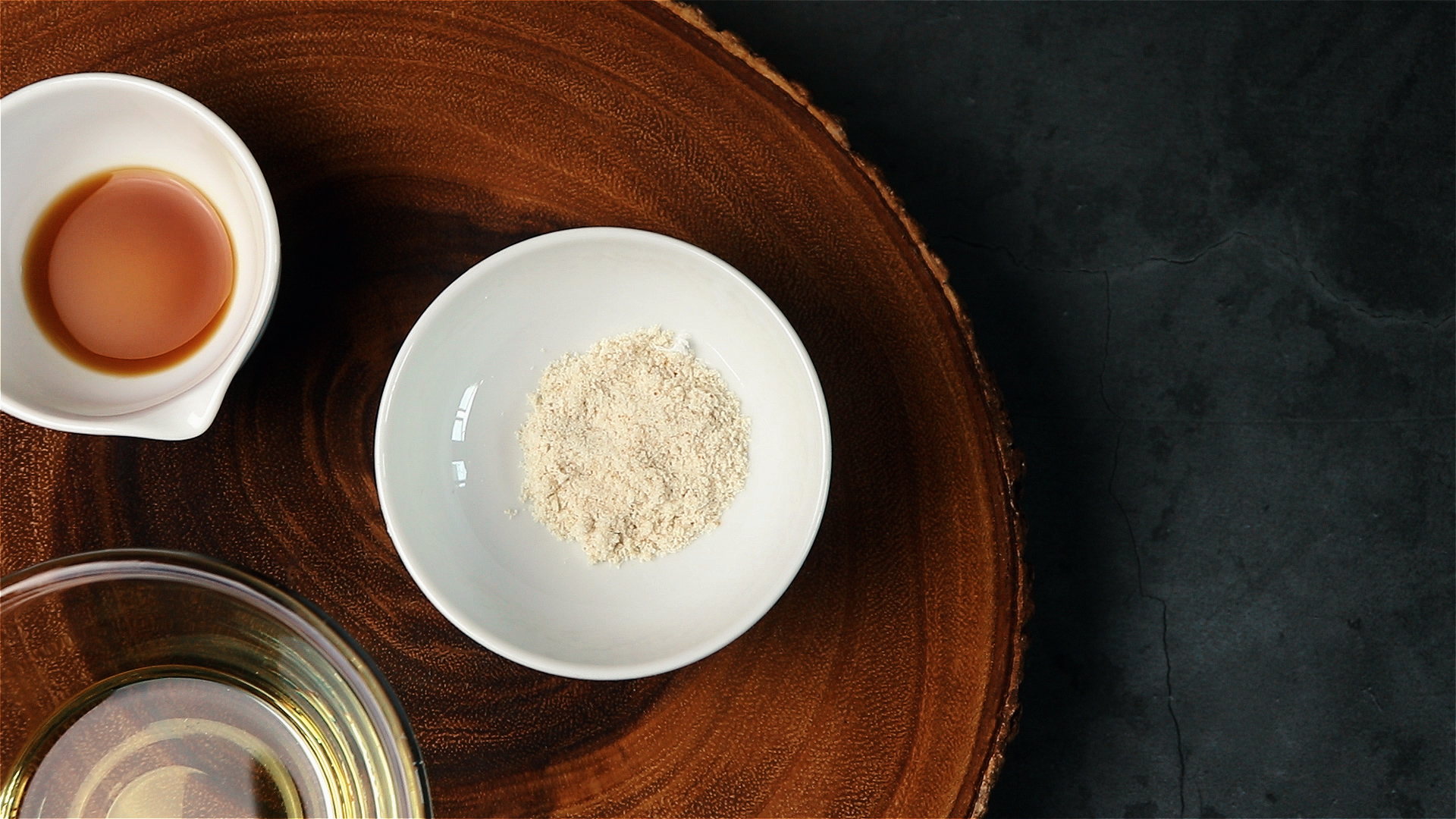 I can't say for sure if Din Tai Fung uses MSG in their dishes, although a handful of chefs I've met have mentioned that MSG is commonly used in Chinese restaurants (and of course, other types of restaurants as well). You may not be able to achieve the same flavour if you leave out this umami-rich ingredient (MSG), but an alternative is to use chicken powder. It will definitely elevate the taste and aroma of your dish.
6. USE ENOUGH OIL
I can hear the health-conscious people screaming at me already. If you're only going to use 1 tbsp of oil in your fried rice, you will not be able to get moist fried rice with glistening rice grains. There's are many reasons why fried rice served in Chinese restaurants always taste better, and oil is most definitely one of them. The oil will help to protect each rice grain from drying out due to the intense heat of the wok, and also add better mouthfeel to your food. If you really want healthier food, then you'll have to sacrifice flavour.
---
You will only need very few ingredients for this recipe, namely prawns, rice, eggs, spring onions, chicken powder, soya sauce & oil.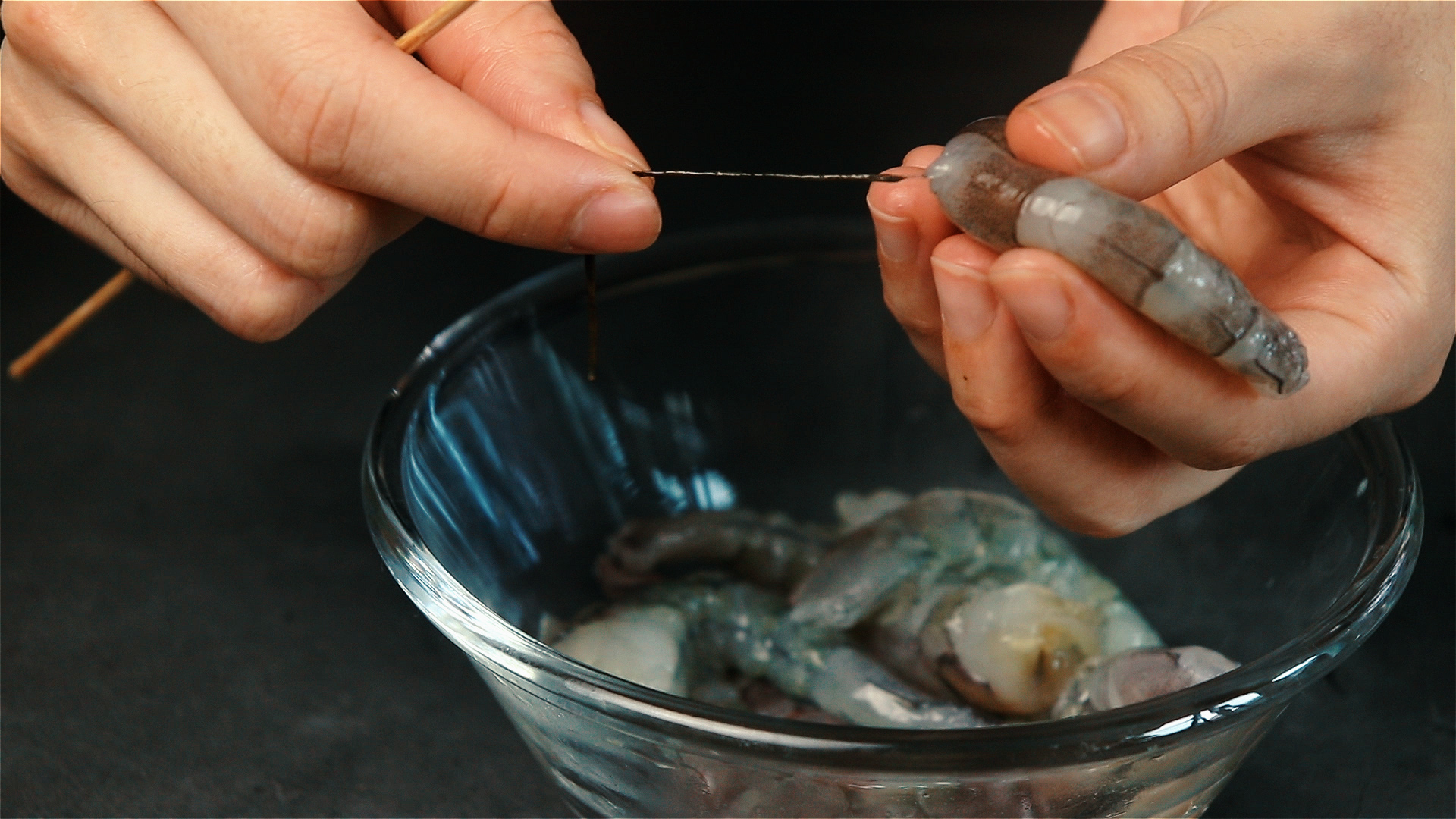 Devein the prawns using a satay stick, without having to slit the prawn open.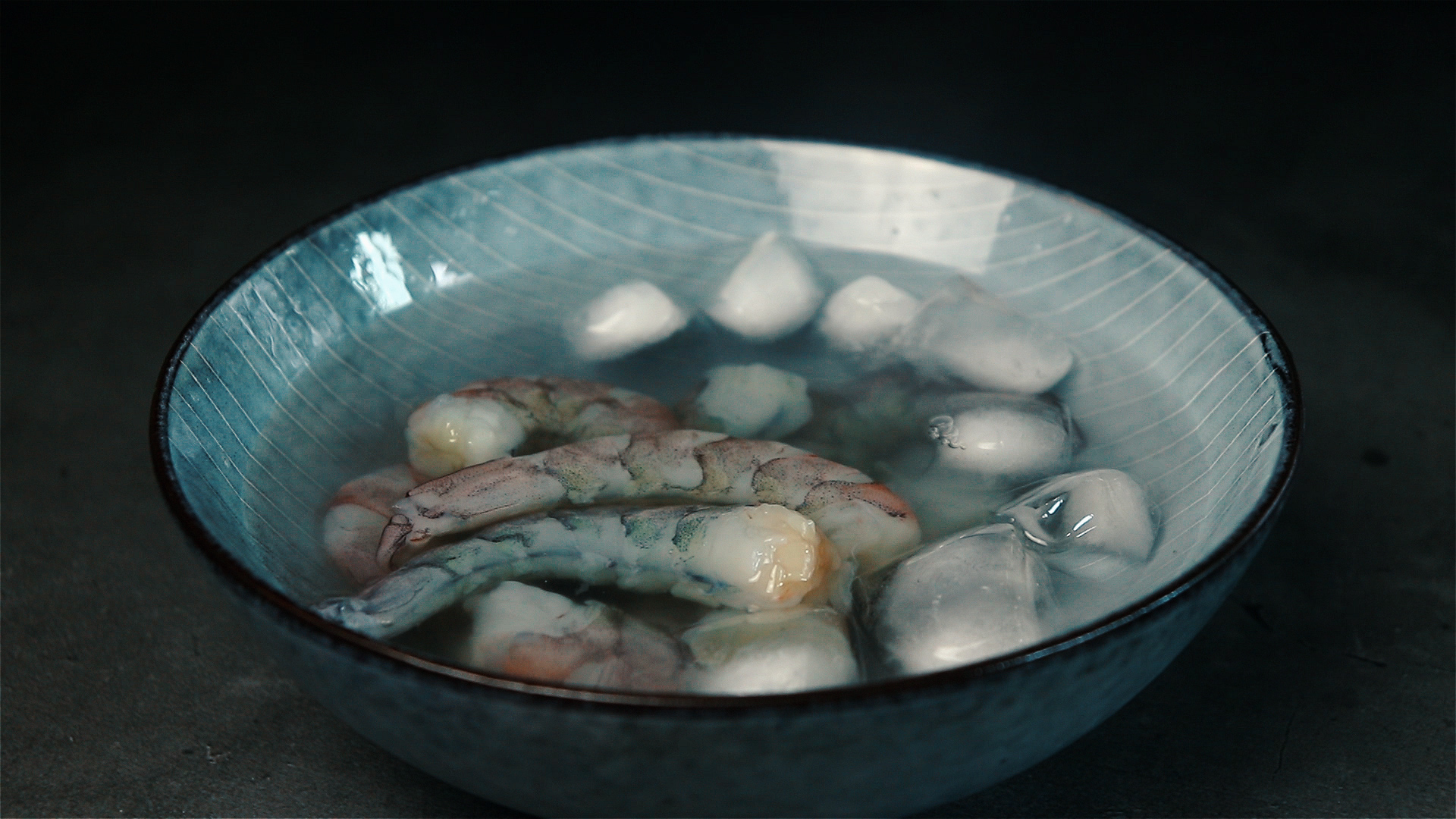 Tip: For crunchy, juicy prawns, soak them in ice water prior to frying. But be sure to drain dry before frying so as to prevent splattering.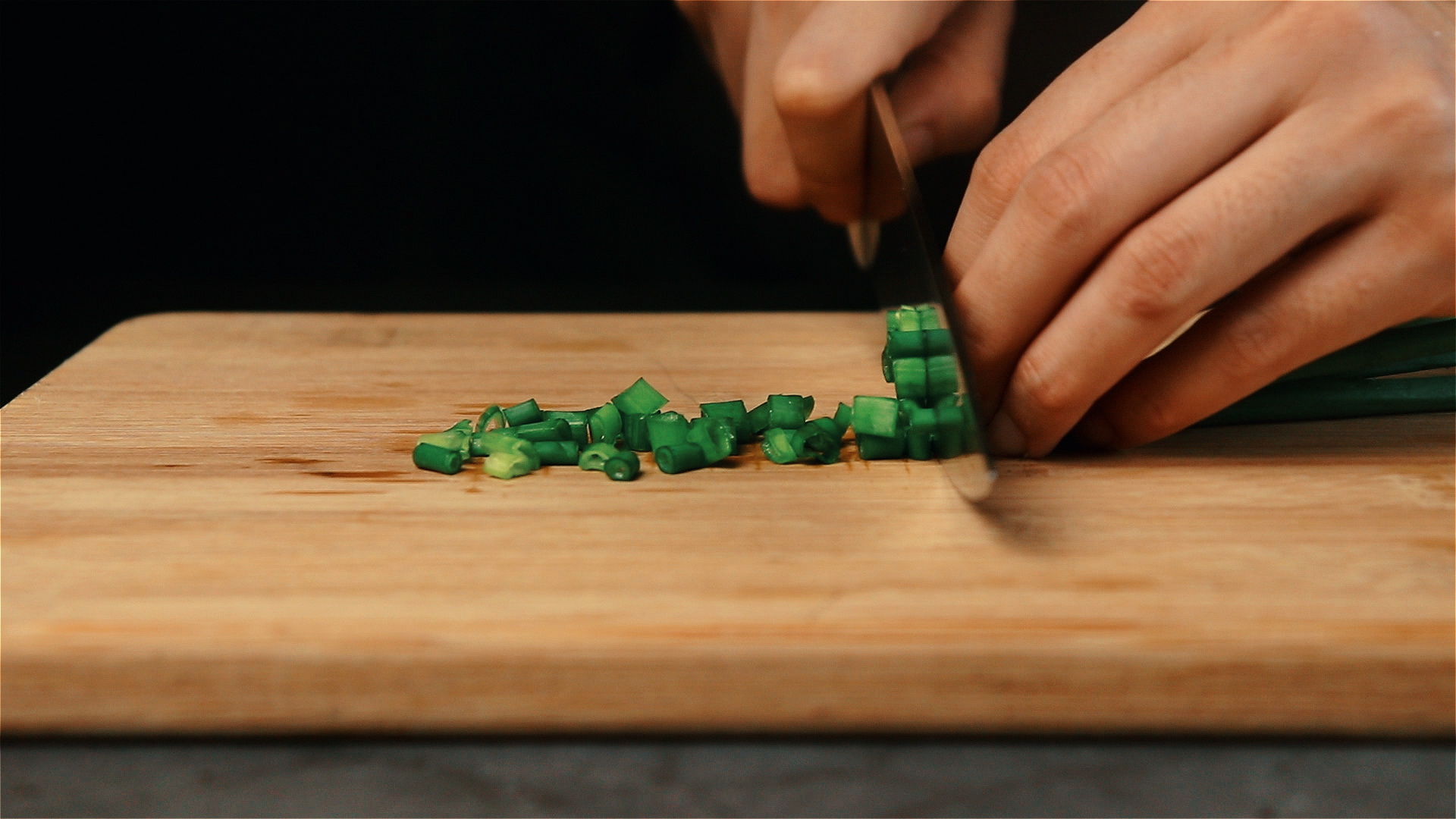 Chop spring onions.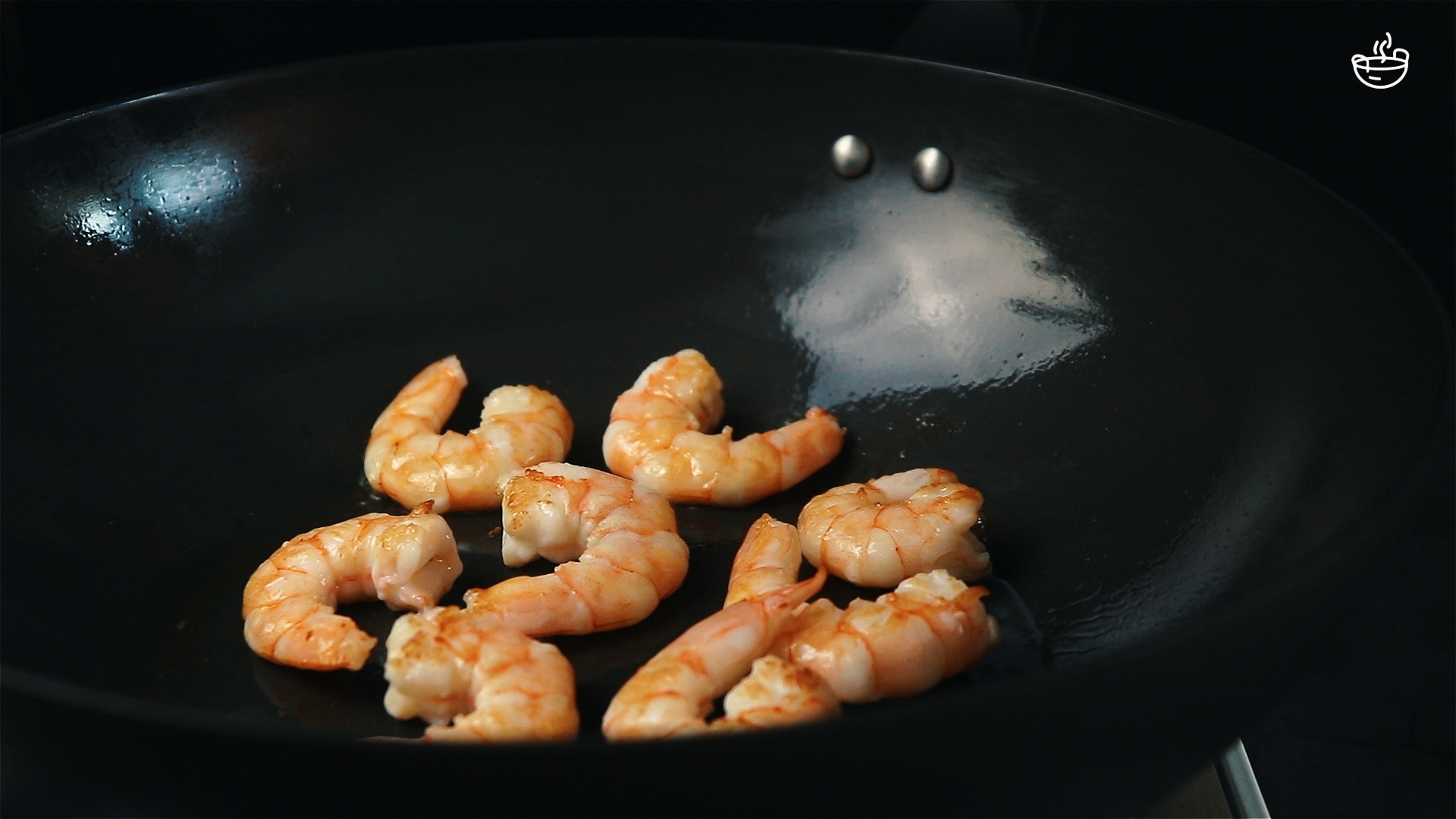 Fry prawns and remove from wok once they turn orange.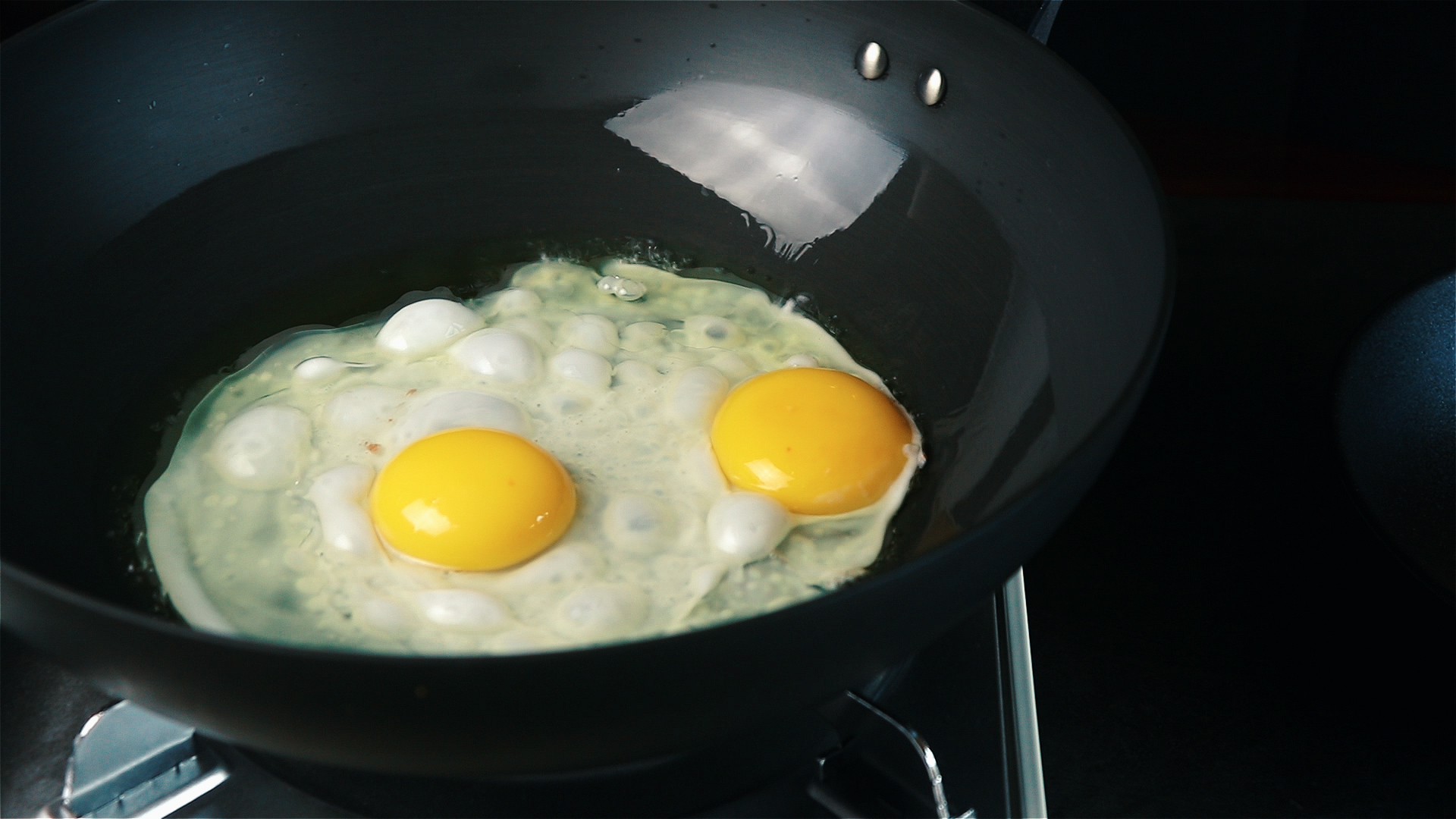 Add 3 tbsp of oil and heat till hot, then add eggs and scramble.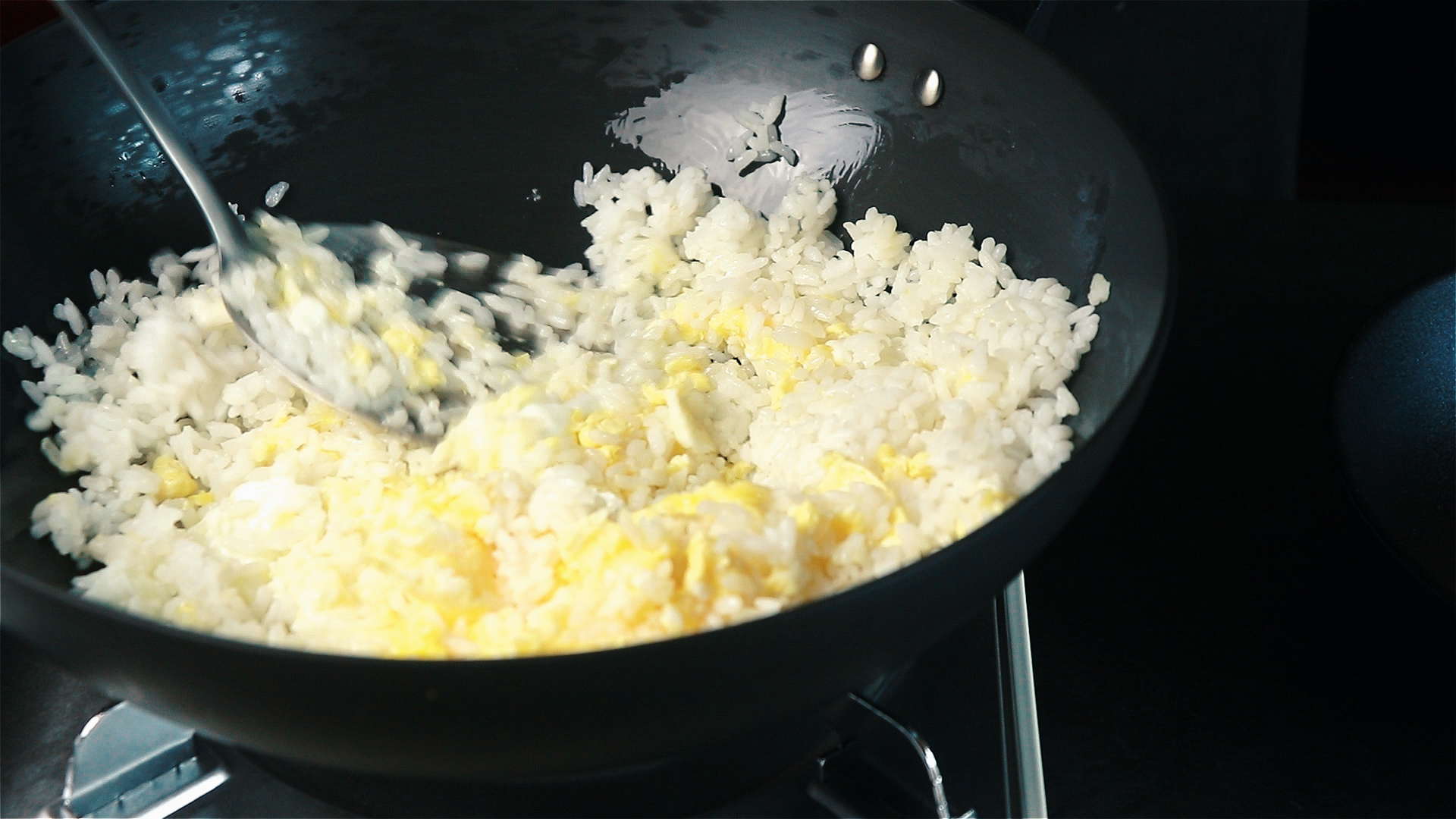 Add rice and stir-fry. Loosen clumps of rice with the back of the spatula.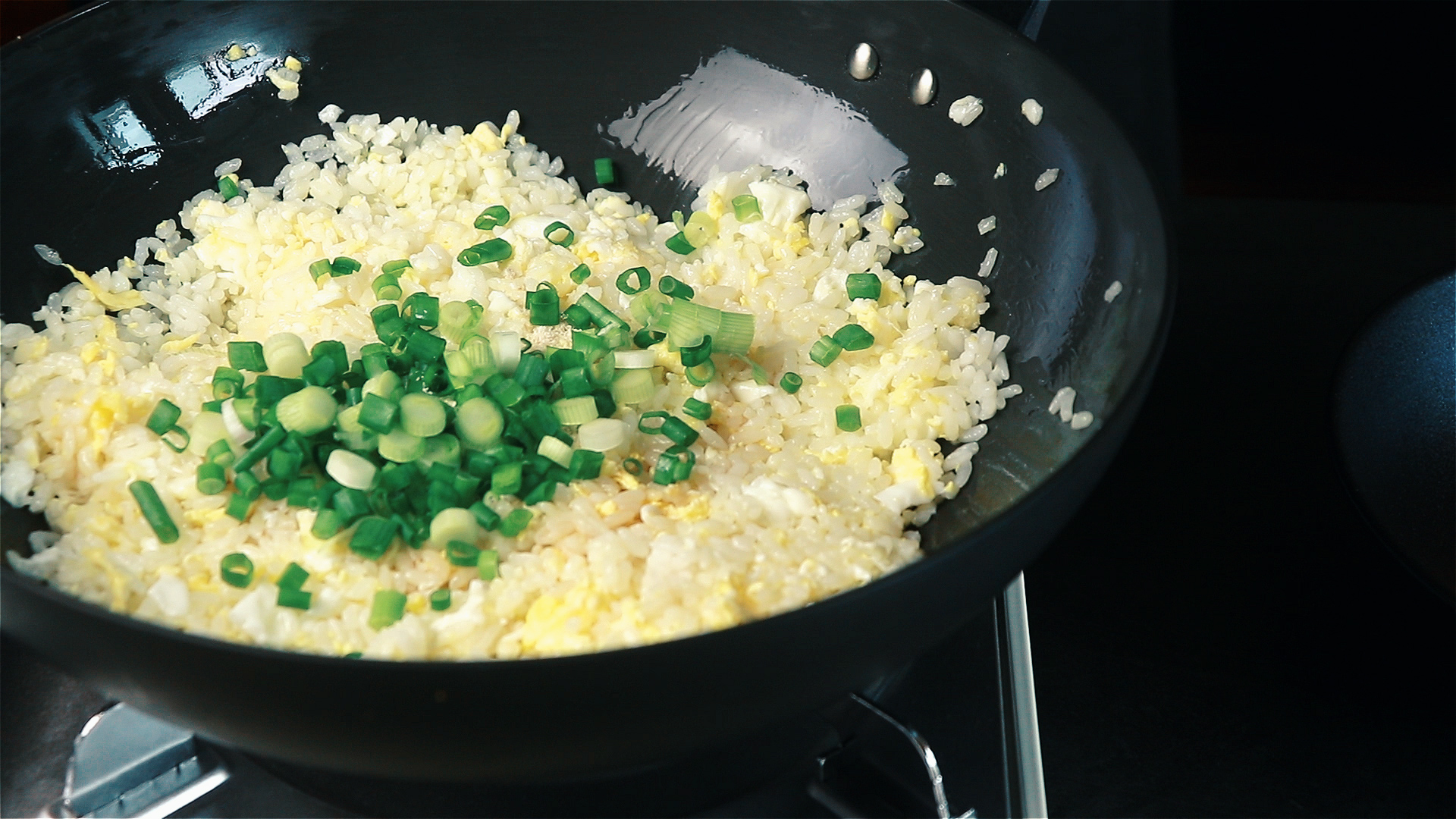 Add chicken powder, soya sauce & spring onions.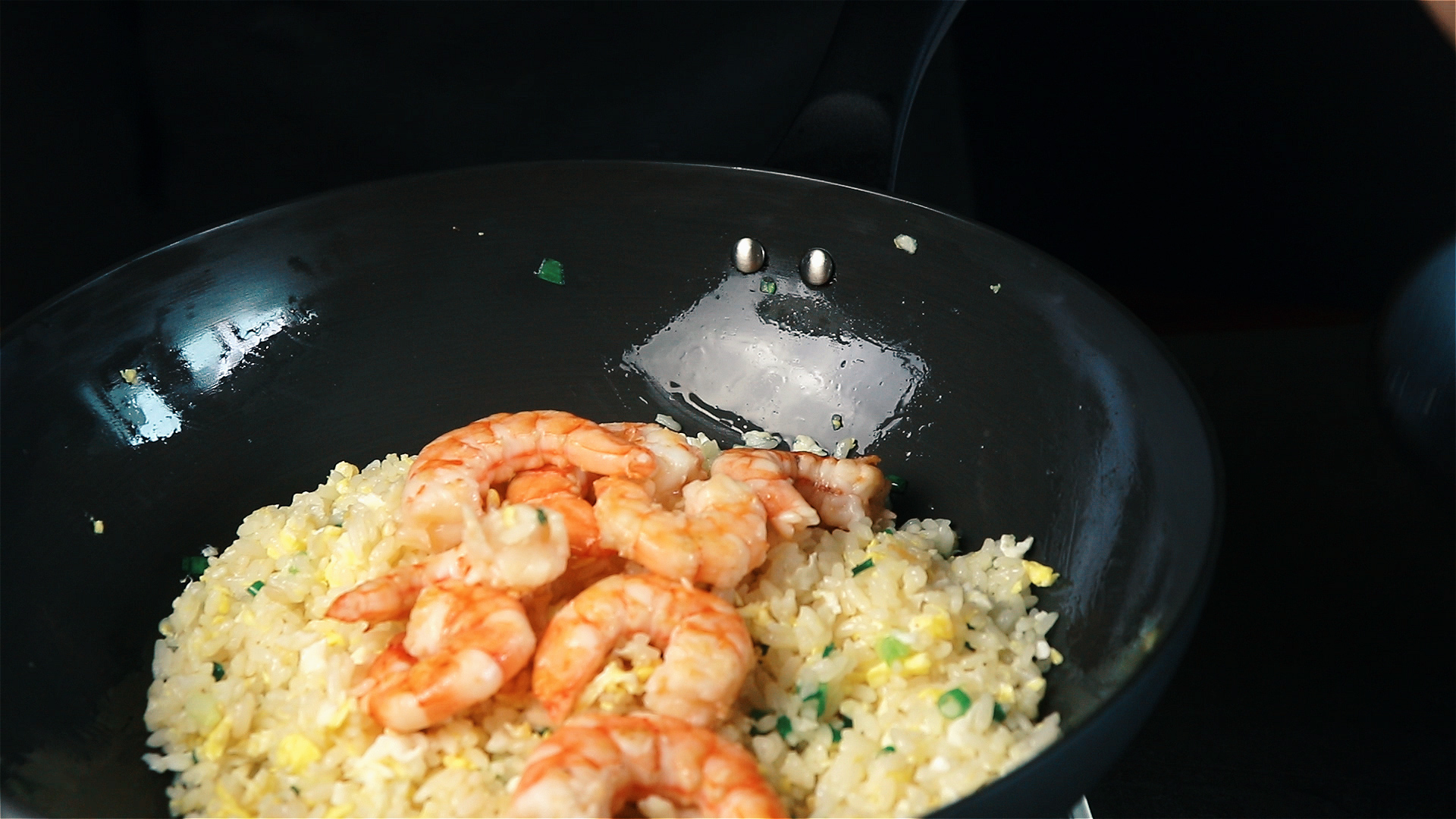 Finally return the cooked prawns to the wok & fry.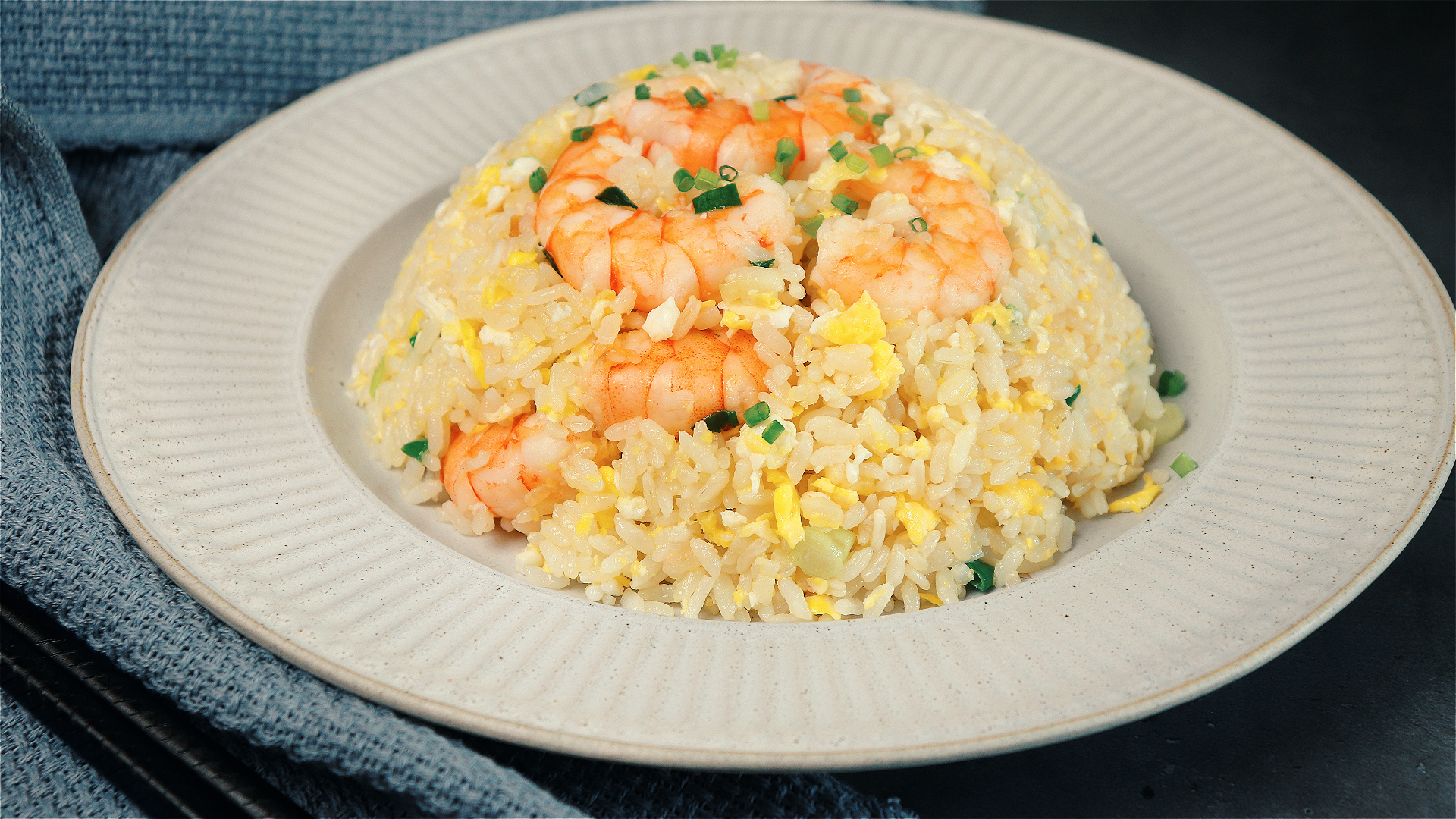 DIY: ~$4 (1 large serving)

Dine out: ~$15
---
I also decided to start making videos for my recipes! Hope you enjoy it: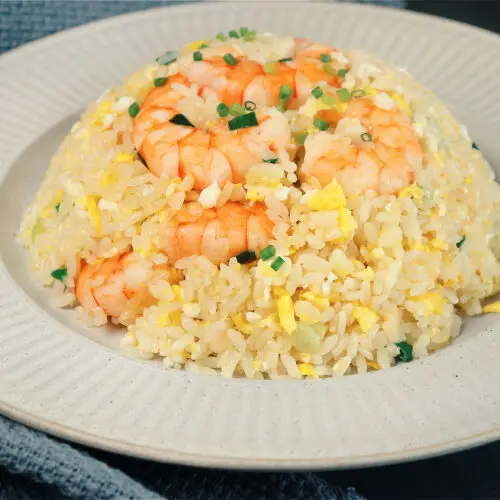 Shrimp Fried Rice (Din Tai Fung Style)
Ingredients
8

large prawns

shelled & deveined ($2.50)

1.50

cups

short-grain rice

overnight ($0.258)

2

large eggs

$0.40

3

stalks spring onions

chopped ($0.30)

1.50

tsp

chicken powder

$0.098

1

tsp

light sauce

$0.028

3.50

tbsp

oil

$0.409
Instructions
Shell, then devein prawns using a satay stick. Place prawns in ice water prior to frying to achieve crunchy, juicy prawns. Pat dry before frying.

In a hot wok, add 0.5 tbsp of oil and stir fry prawns till they turn orange. Remove from wok. Rinse wok if required.

Add remaining 3 tbsp of oil into hot wok and add eggs. Scramble. Add overnight rice in and stir fry, pressing down on rice with the back of the spatula to loosen any clumps.

Add chicken powder, light sauce & spring onions and fry. Finally, return prawns to the wok and fry. Serve once done.