It's been a long time since I've cooked crabs at home. I actually really like cooking crabs at home because firstly, I'm saving a lot of money cooking my own crabs as compared to dining out, and secondly, it's actually quite therapeutic cleaning the crabs and prepping them for cooking. If you would like to know how to choose good, meaty crabs, head over here for some tips. About 1 to 2 years back, I remember getting large crabs at around $28/kg. Recently, it seems like the price has gone up to $38/kg. Quite a big jump but still cheaper than eating out.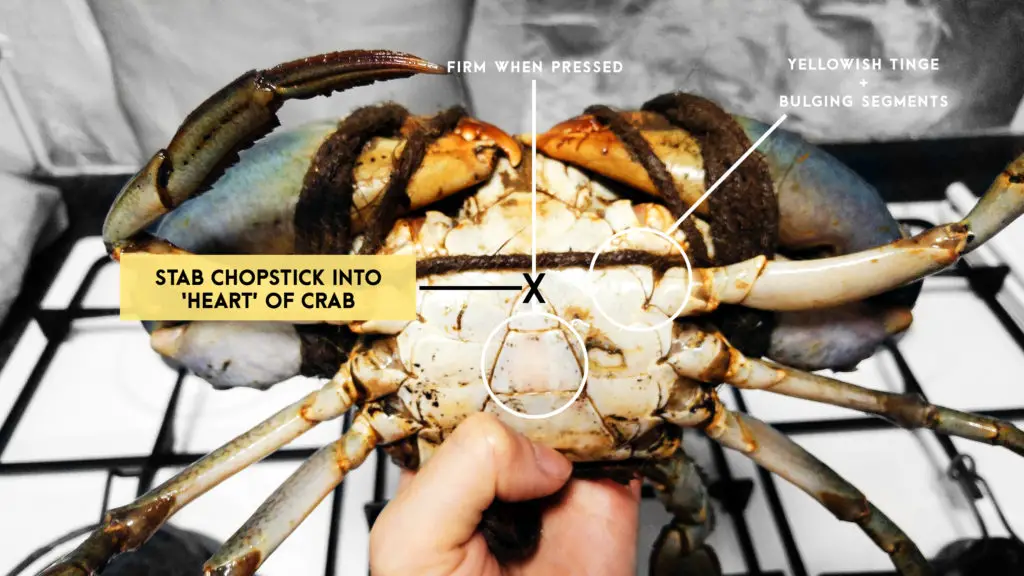 Stab the heart of the crab with a chopstick to kill it
Singapore's famous for chilli crab but I personally prefer black pepper crab over the former. The kick from the black pepper is perfect for a spice lover like me. It's really so simple to cook black pepper crabs from scratch, you got to try it! I'm betting you wouldn't order them at seafood restaurants again after making your own.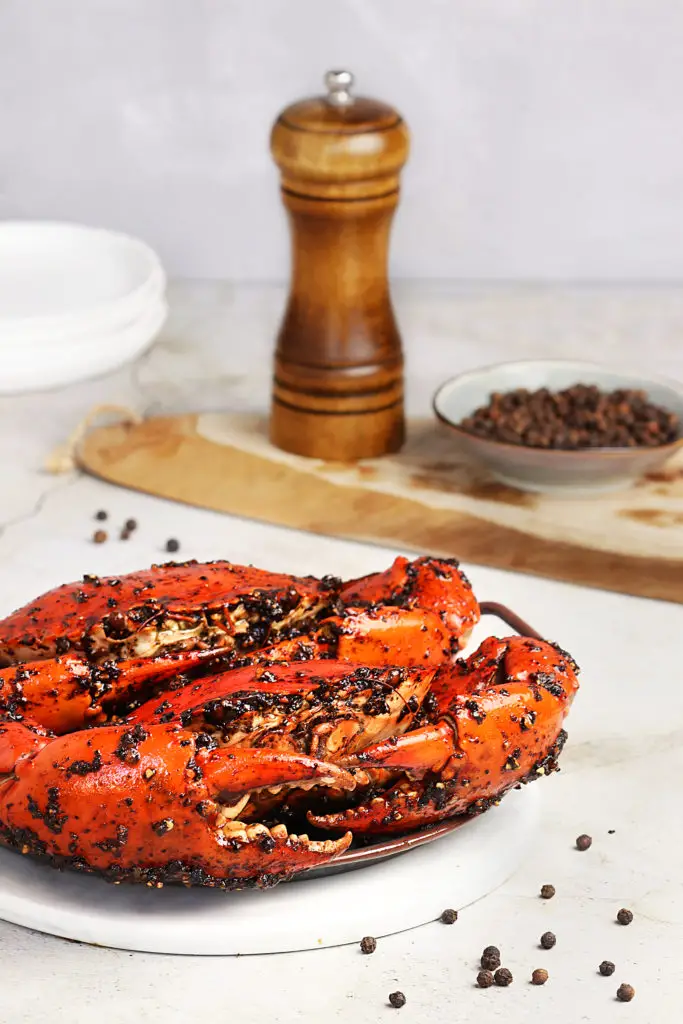 There are many ways to cook crabs, but I decided on steaming them because you can use the tasty juices they release for the black pepper sauce later on. If you prefer, you can fry them (but they may not cook as easily), deep fry them (but waste a lot of oil), or even boil them (but you will lose their tasty juices). Killing and cleaning crabs on your own may sound daunting but you'll get the hang of it after a while!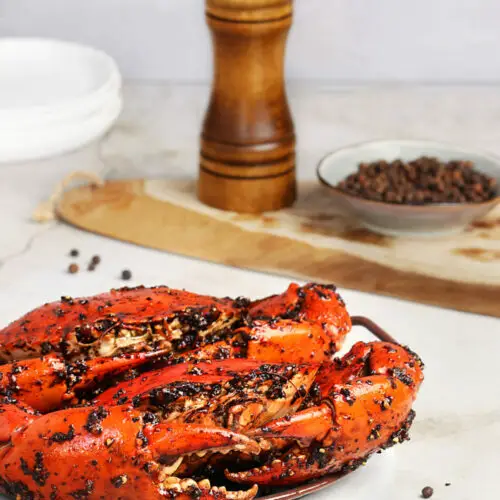 Black Pepper Crab
Ingredients
2

large crabs

1kg (washed and quartered)

4

tbsp

black peppercorns

adjust according to preference

85

g

butter

2

cloves

garlic

minced

2

shallots

minced

3

tbsp

oyster sauce

3

tbsp

sugar

2

stalks curry leaves

optional

100-200

ml

crab juice

from steaming crabs
Instructions
Toast black peppercorns in a dry wok until they crackle and are fragrant. This will take around 3-5 minutes. Grind the peppercorns in a blender or a pestle and mortar into fine powder. Be careful as the peppercorns are very hot. Note: You can use pepper powder instead of peppercorns but the taste will not be as good.

In another wok, steam crabs for 15-20 minutes. Do not throw away the juices that the crabs released as you will be using that for later.

Add butter to a pre-heated wok (medium heat) and let it melt. Once melted, add minced garlic, shallots and curry leaves (optional) and fry till fragrant. Then add ground black pepper and fry till fragrant. Finally, add oyster sauce, sugar, and crab juices (or water) and combine well. Note: Add crab juices (or water if it's not enough) according to how watery you want the sauce to be.

Add steamed crabs into black pepper sauce and mix well.