I've probably eat deep-fried prawns wrapped in vermicelli only once in my life, although I can't recall where and when. It's a dish that's really tasty but hard to find here in Singapore. In Thailand, this dish is known as Goong Sarong whereby goong refers to prawn and sarong means wrapped around. While the original dish is done using vermicelli or even egg noodles (sometimes in Chinese cuisine), I wanted to see how it would taste using Western pasta. Frankly, the idea of deep-fried spaghetti didn't really appeal to me initially, but I was pleasantly surprised in the end. It was beautifully crisp and tasty, and definitely did not lose to the original prawn sarong using vermicelli! Here's the recipe: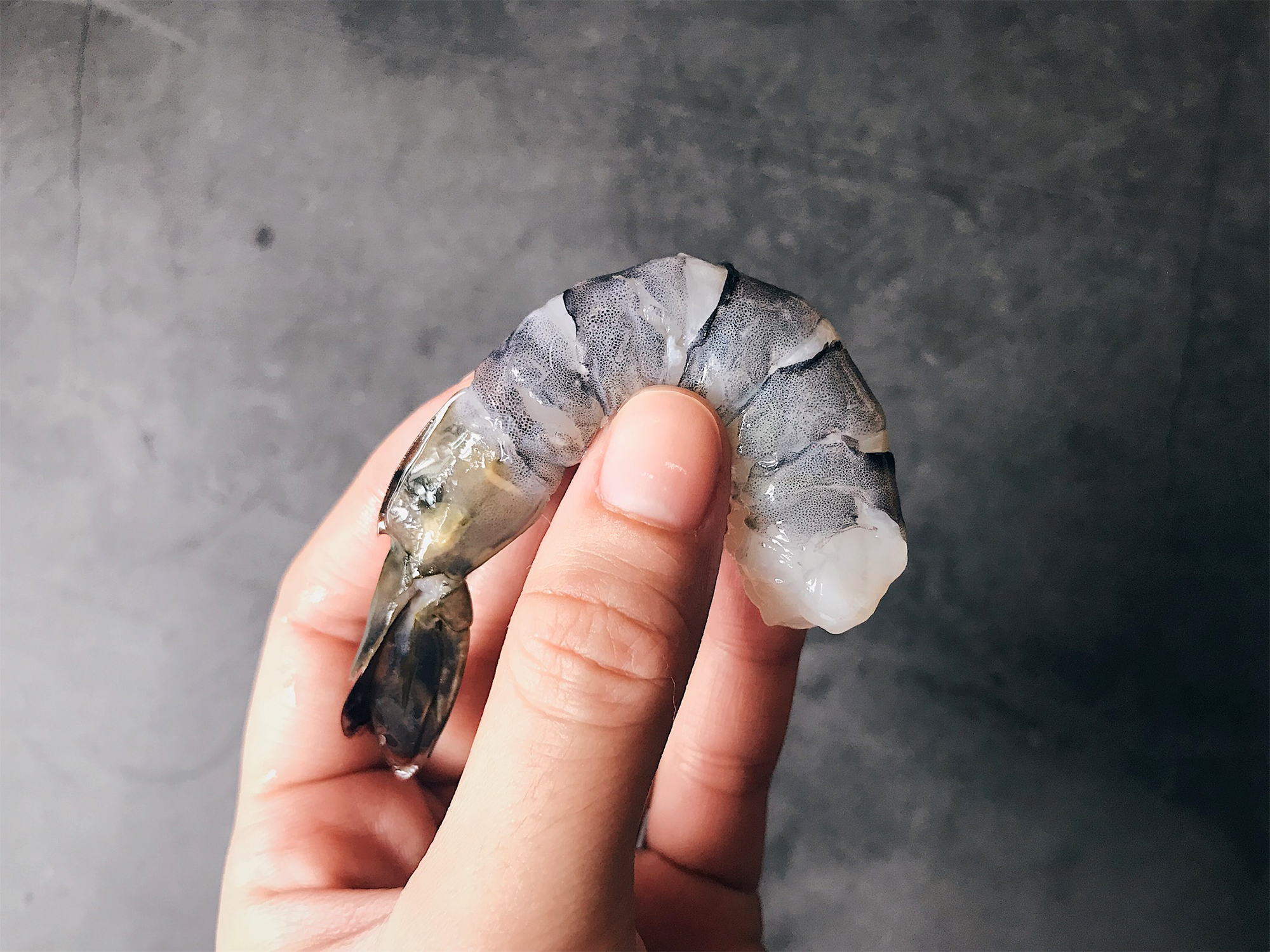 Remove prawn shells, leaving behind the tail end. Try to use larger prawns if possible as they are able to retain their juices better after deep frying (I could only get medium-sized ones unfortunately).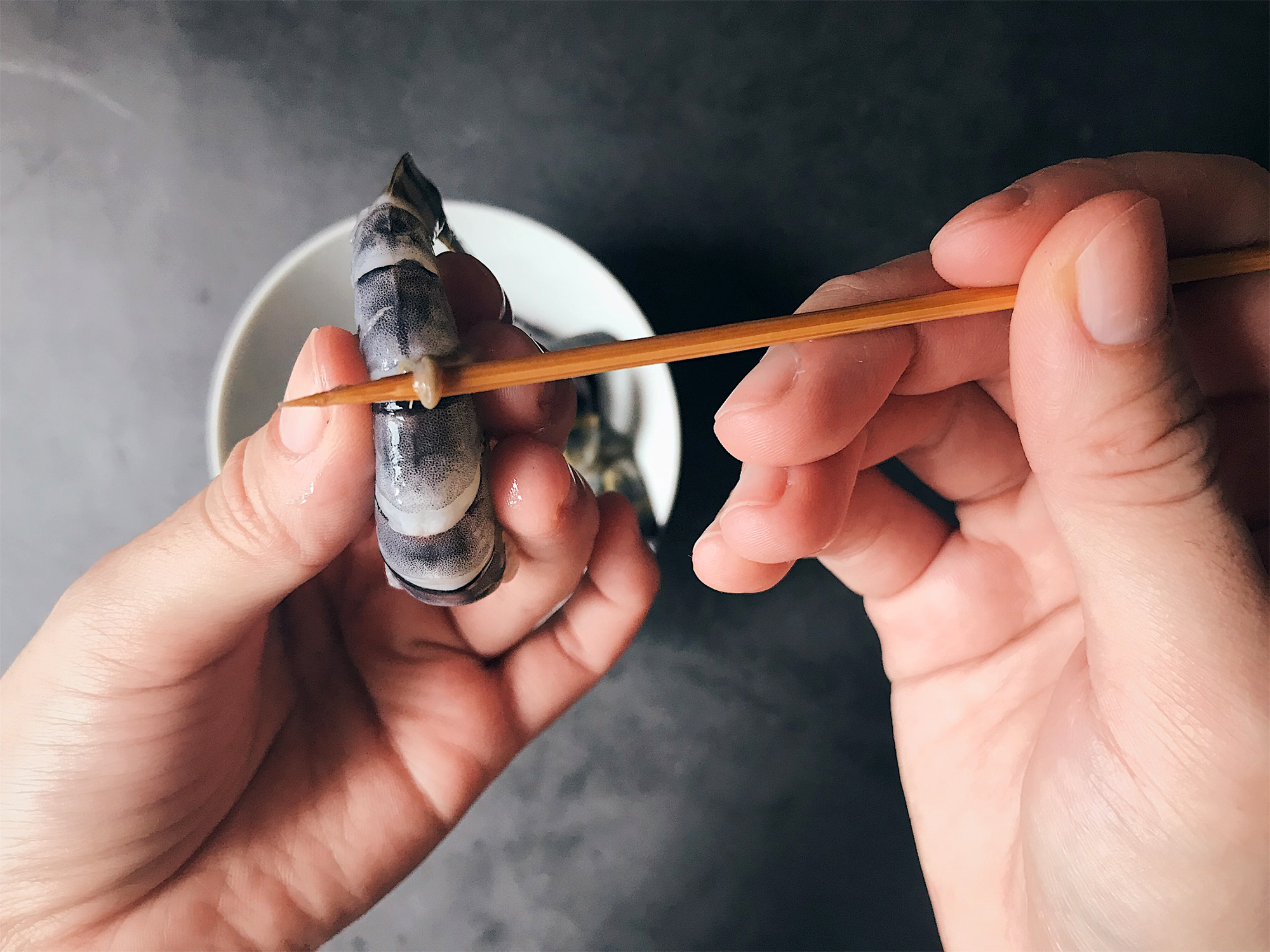 Without cutting the prawns open, devein the prawns using a satay stick.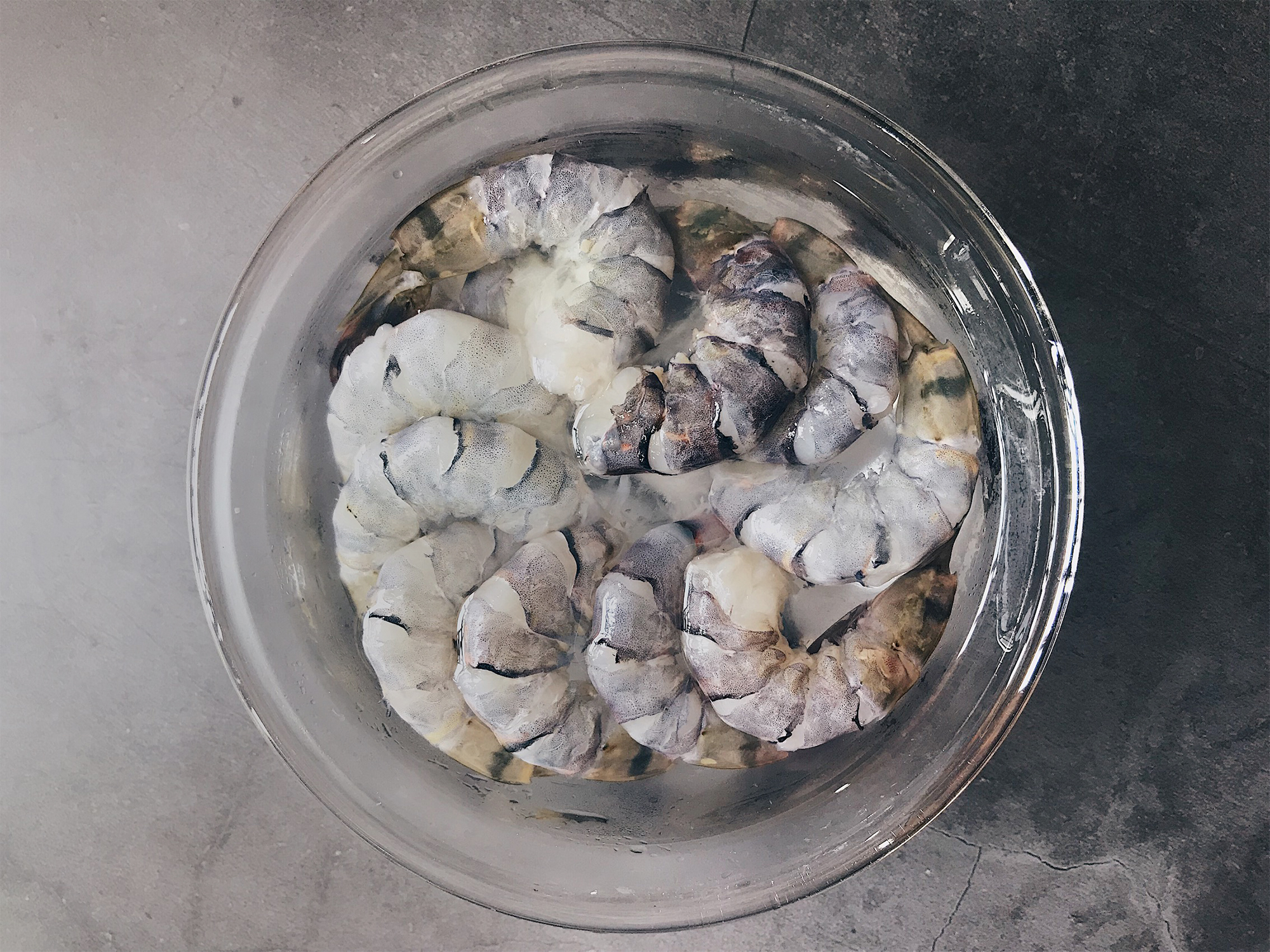 Keep prawns in an ice water bath for at least 10-20 minutes. This step will ensure the prawns are crunchy and juicy even after deep-frying. Also, starting with colder prawns (as compared to room-temperature prawns) will mean that they won't overcook easily upon exposure to hot oil for a substantial amount of time.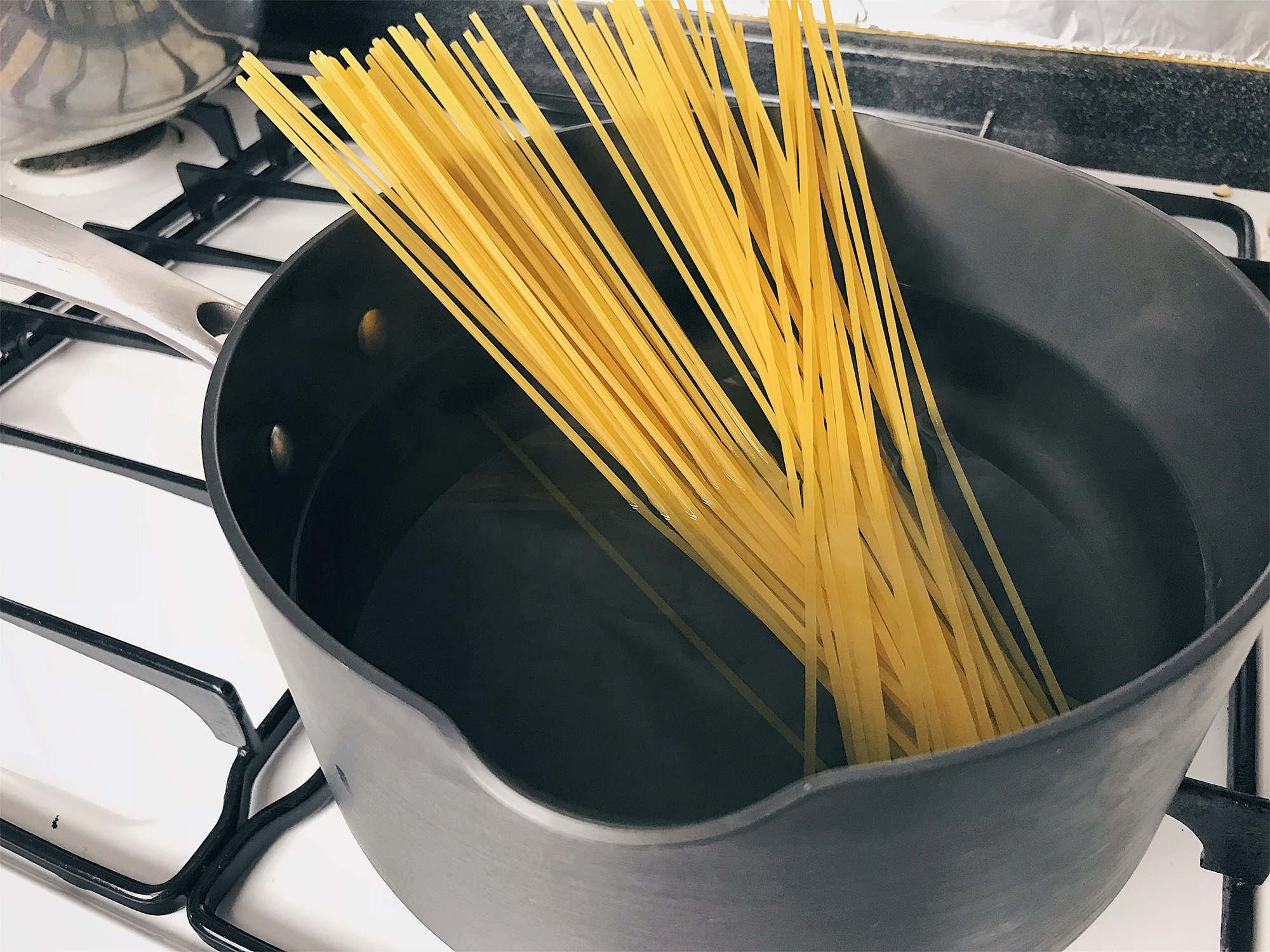 Meanwhile, bring a pot of water (with salt added) to a boil. Add pasta in and boil till soft. Remove from pot and drain dry. Note: I used spaghetti in this recipe, but I strongly urge you to use a thinner pasta like angel hair pasta. Thinner pasta will give crispier results without the risk of prawns overcooking.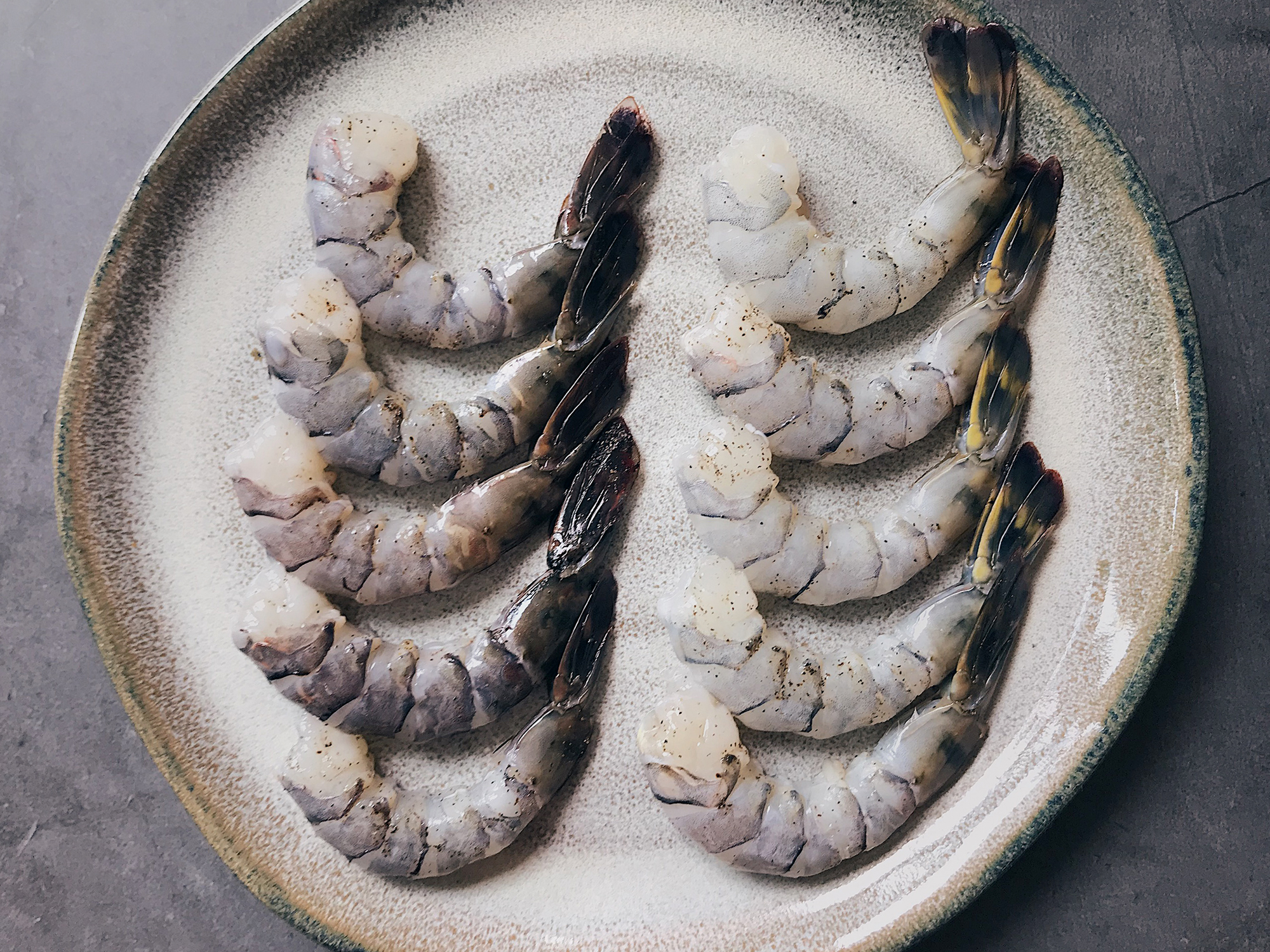 Pat dry prawns with paper towels and season with salt & pepper. The amount of seasoning depends on whether you're pairing the dish with a sauce, as well as the type of sauce. If not pairing with any sauce, season more heavily.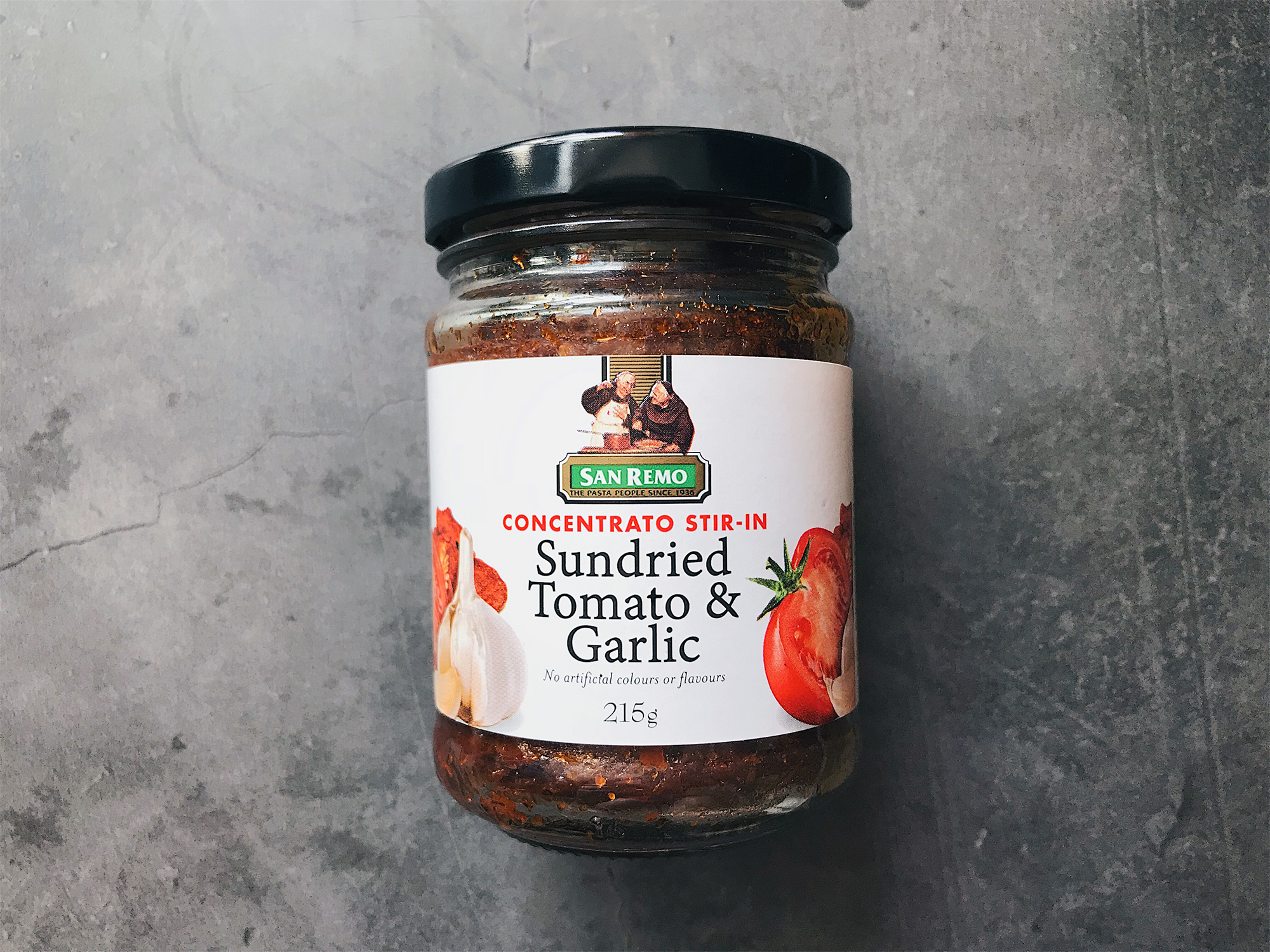 I'm using San Remo's Sundried Tomato & Garlic sauce/dip, which is well-seasoned in itself so I went easier on the seasoning for the prawns. You can also use the usual pasta sauces (bolognese, napolitana etc.) which are more liquid-y and might pair better with the prawn sarongs.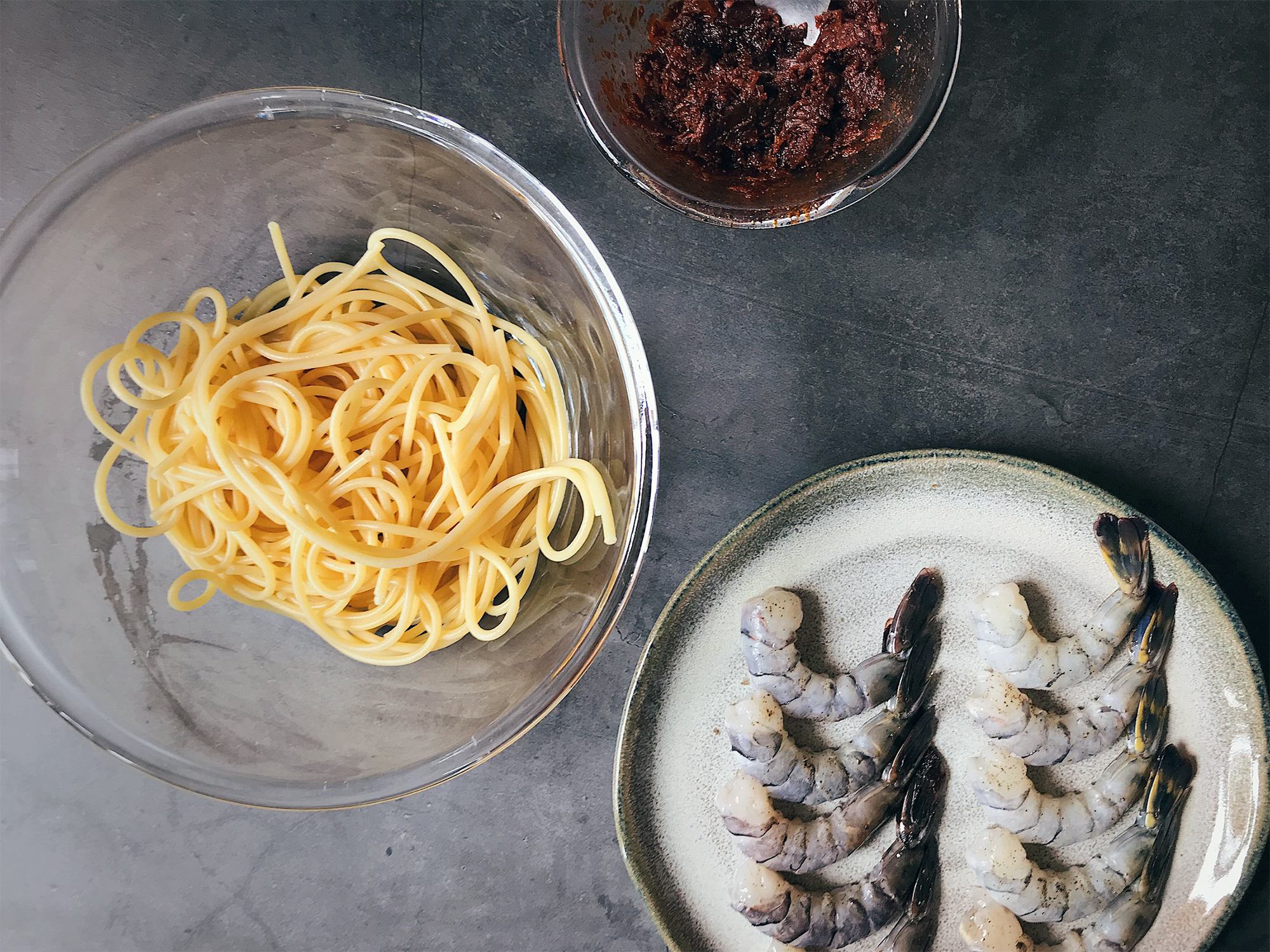 Mise en place – only a few ingredients required for this tasty dish!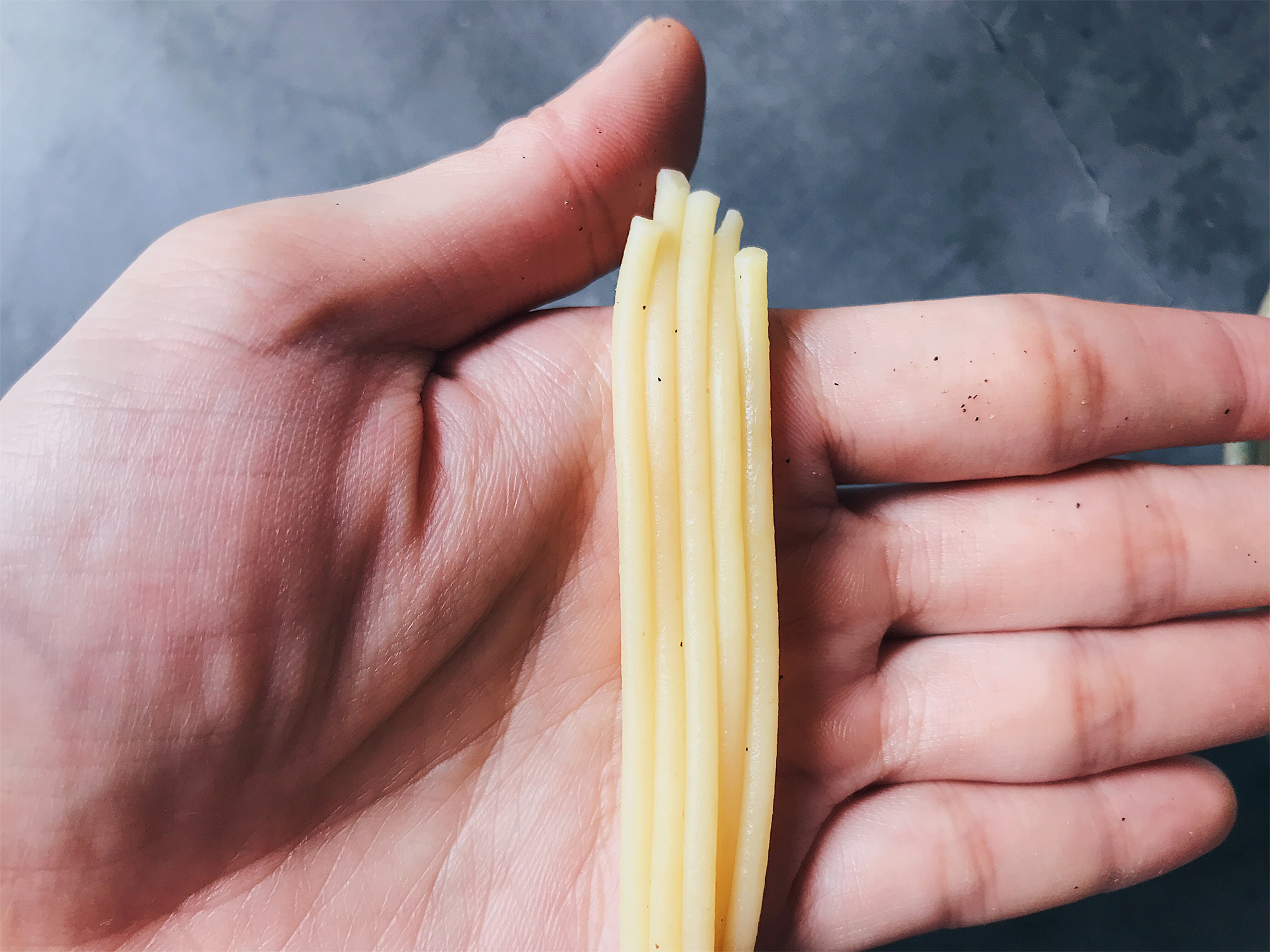 Put a few strands of spaghetti together. If using angel hair pasta, use about 8-10 strands. Tip: the drier the cooked pasta, the stickier it will be, and the easier to wrap the prawns. Avoid using the pasta to wrap the prawns right after boiling.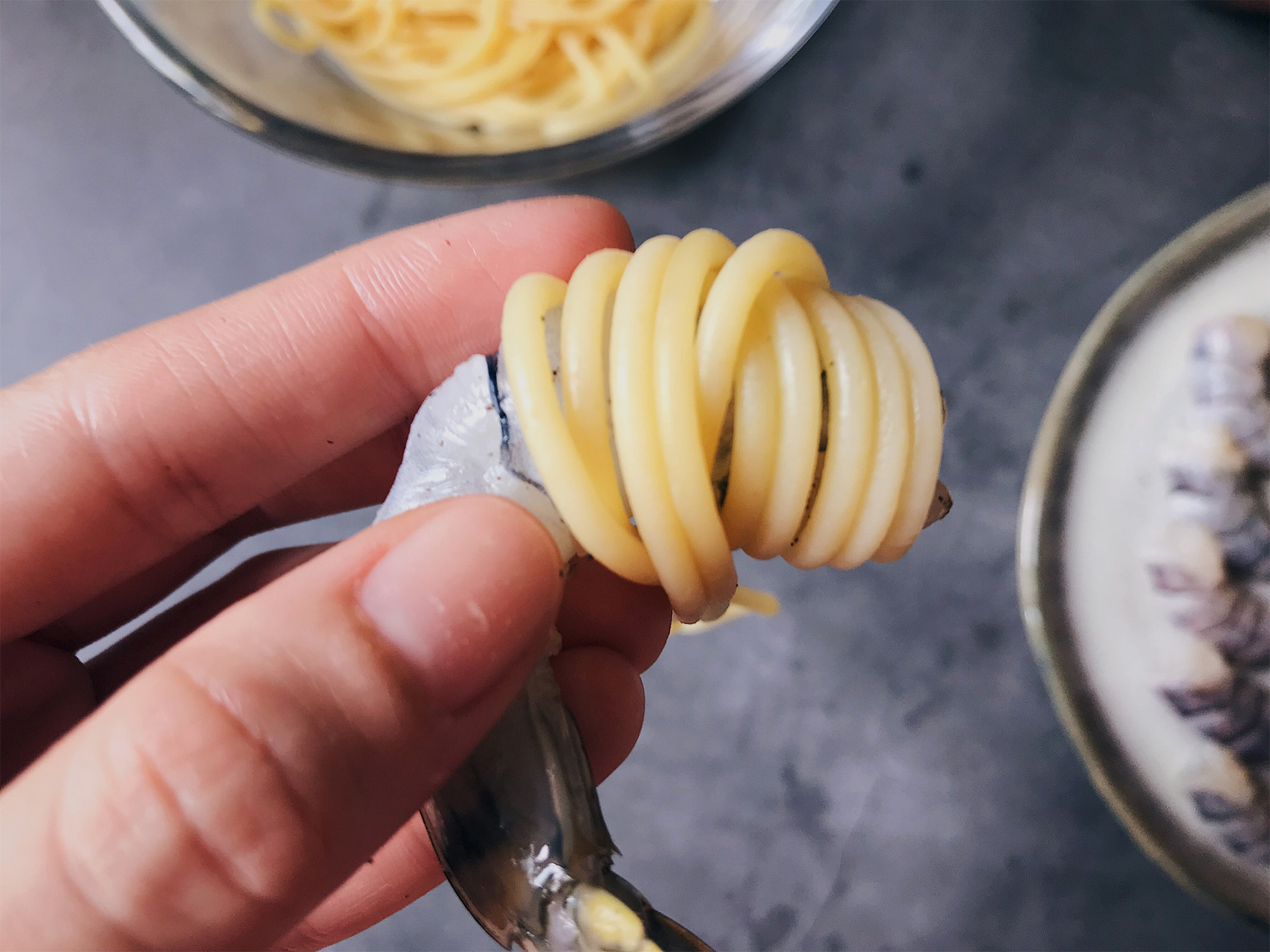 Wrap it as best as you can! It may take some practice, but it's achievable.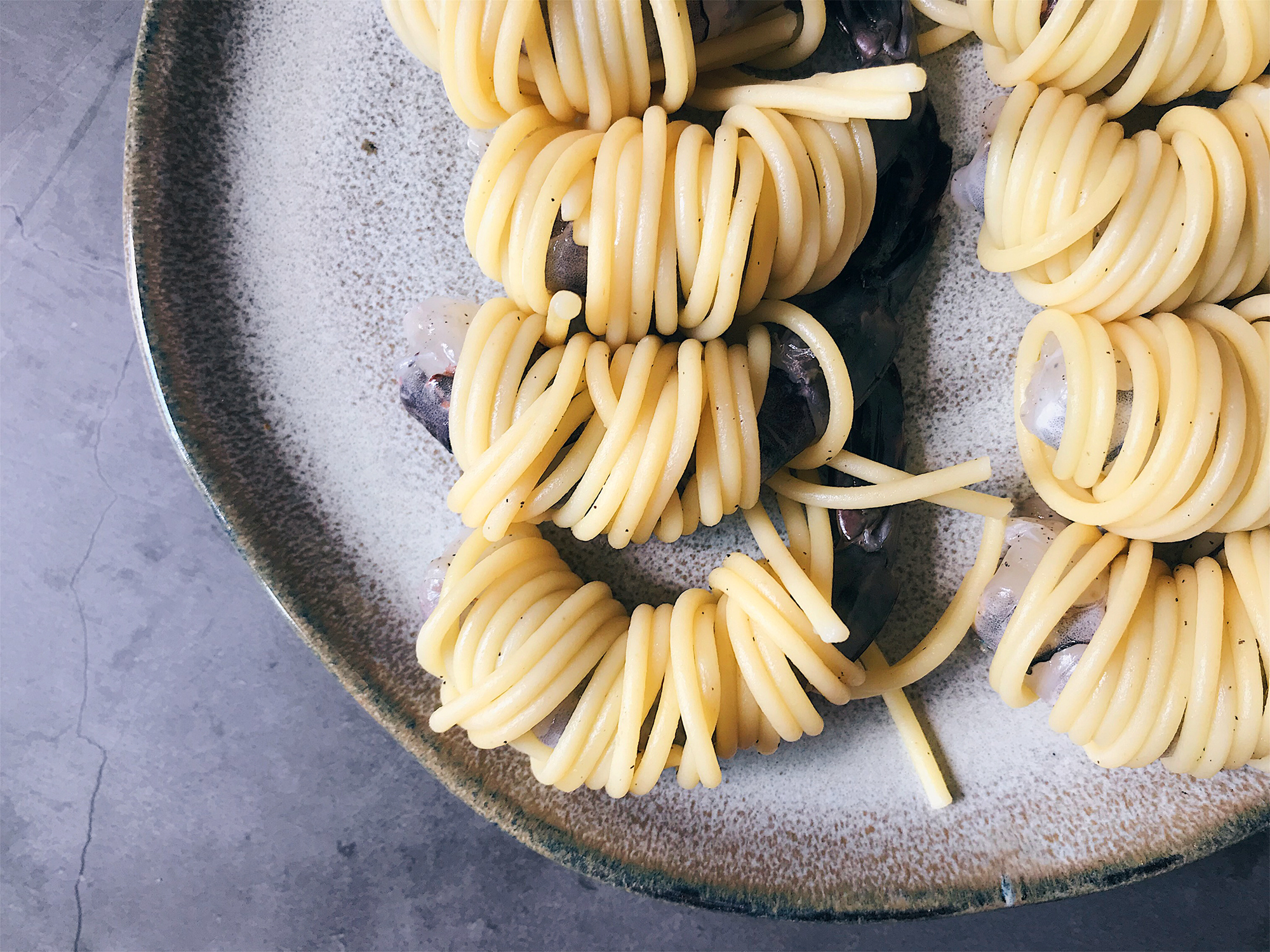 Prawns wrapped in spaghetti.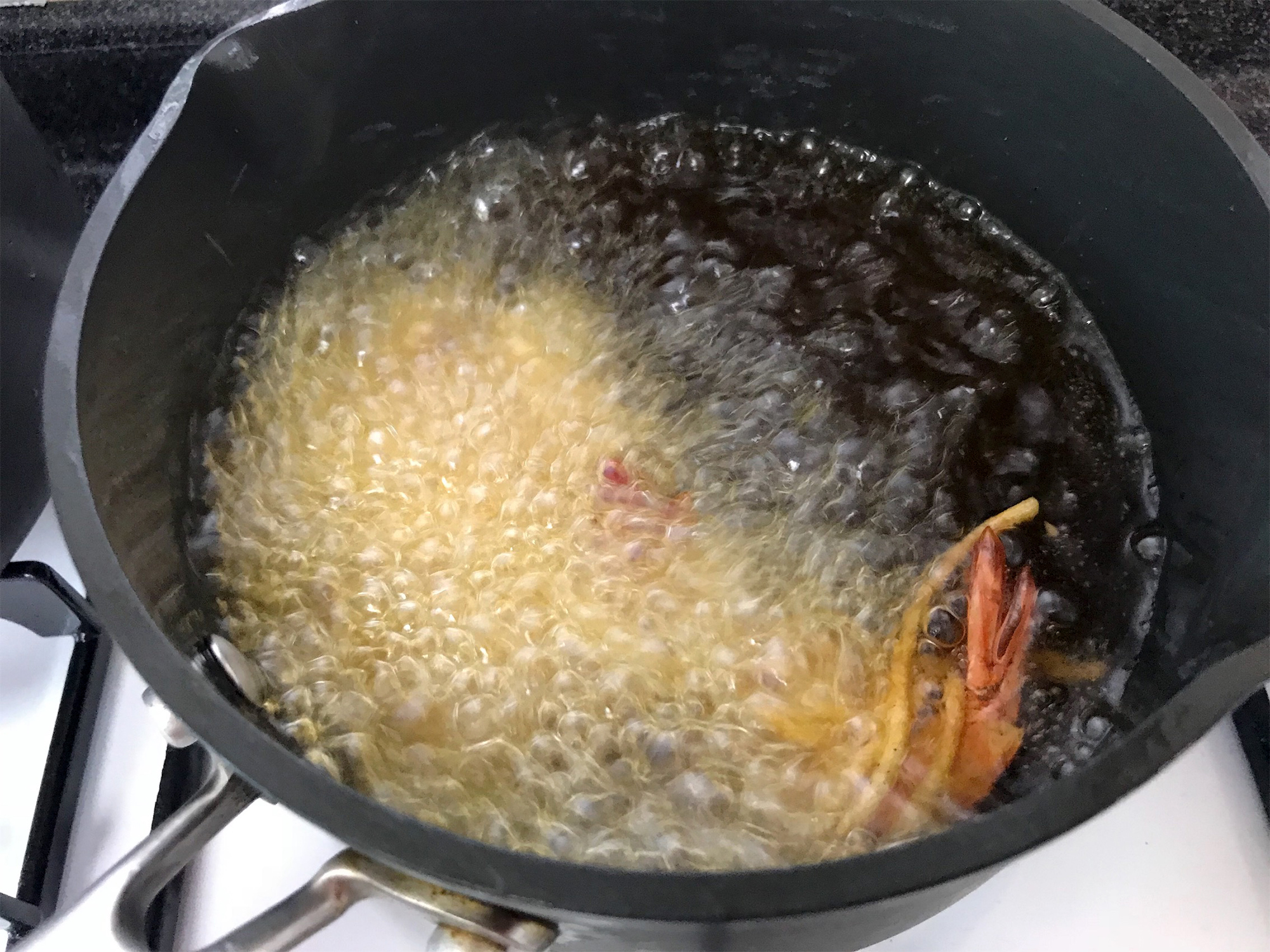 Deep-fry the prawn sarongs in batches, to prevent them from sticking to each other. Fry till the pasta turns to a golden brown or deep brown hue, then remove the prawns and drain on paper towels.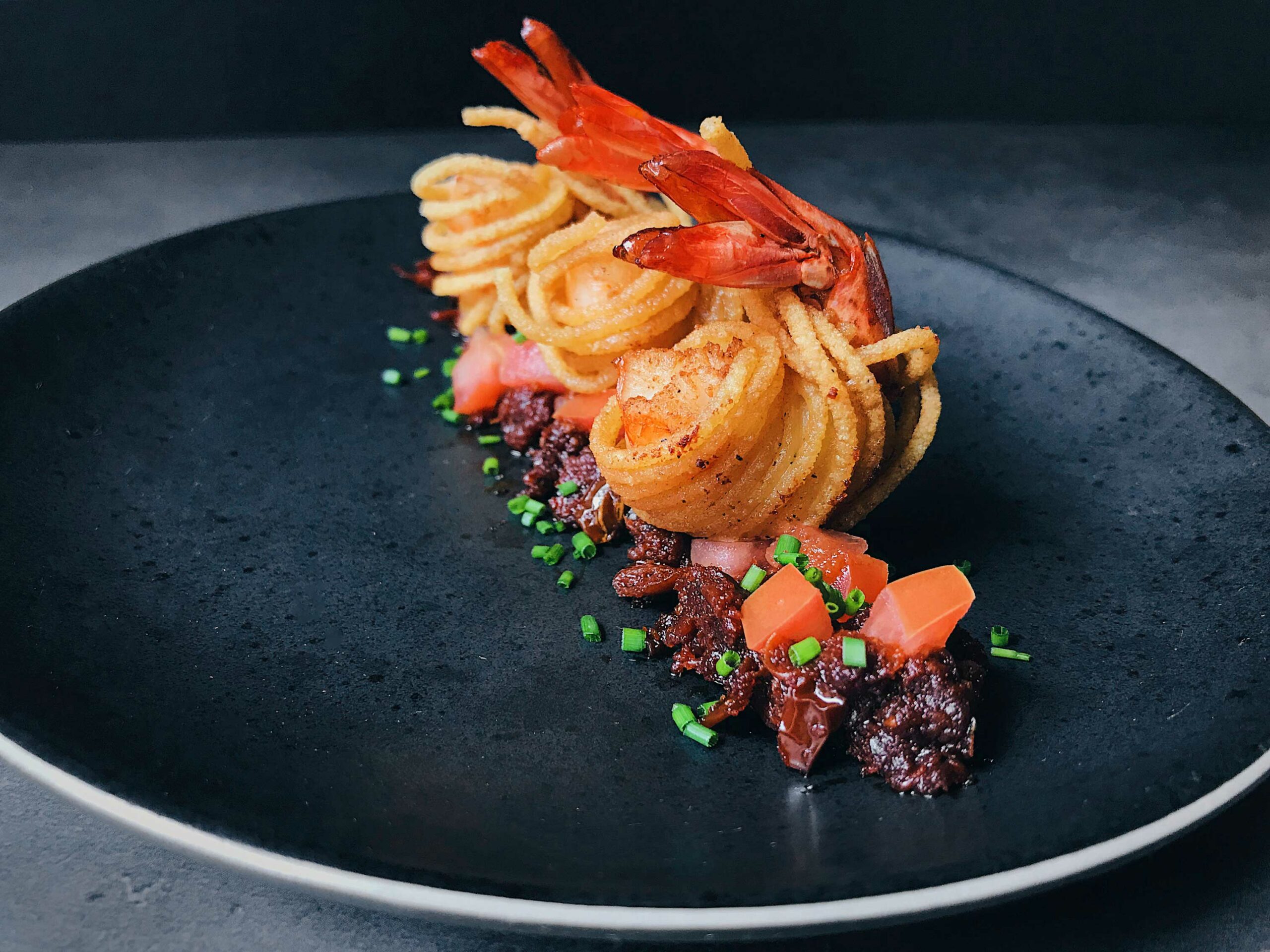 Serve with pasta sauce, mayonnaise, or Thai sweet chili sauce.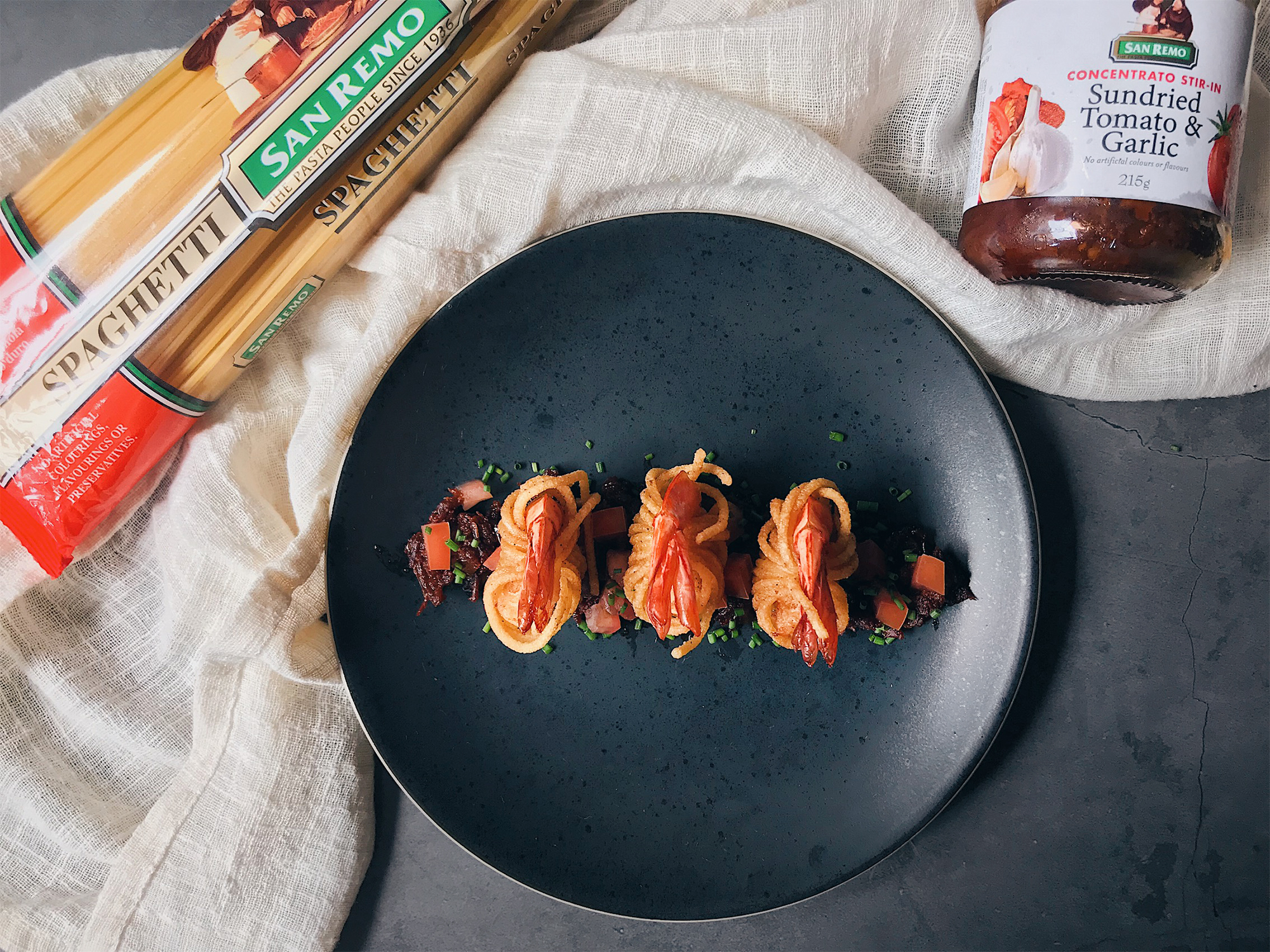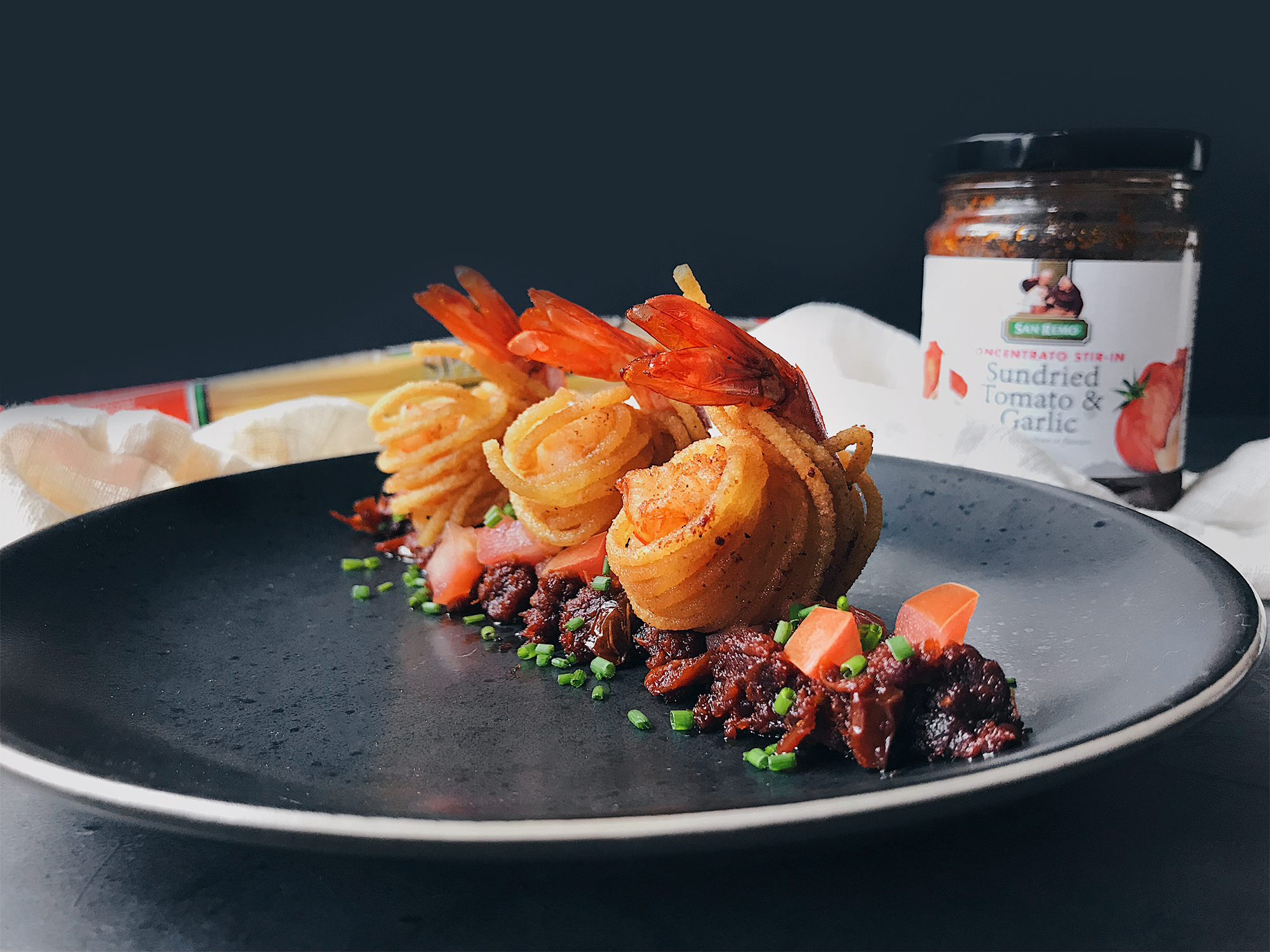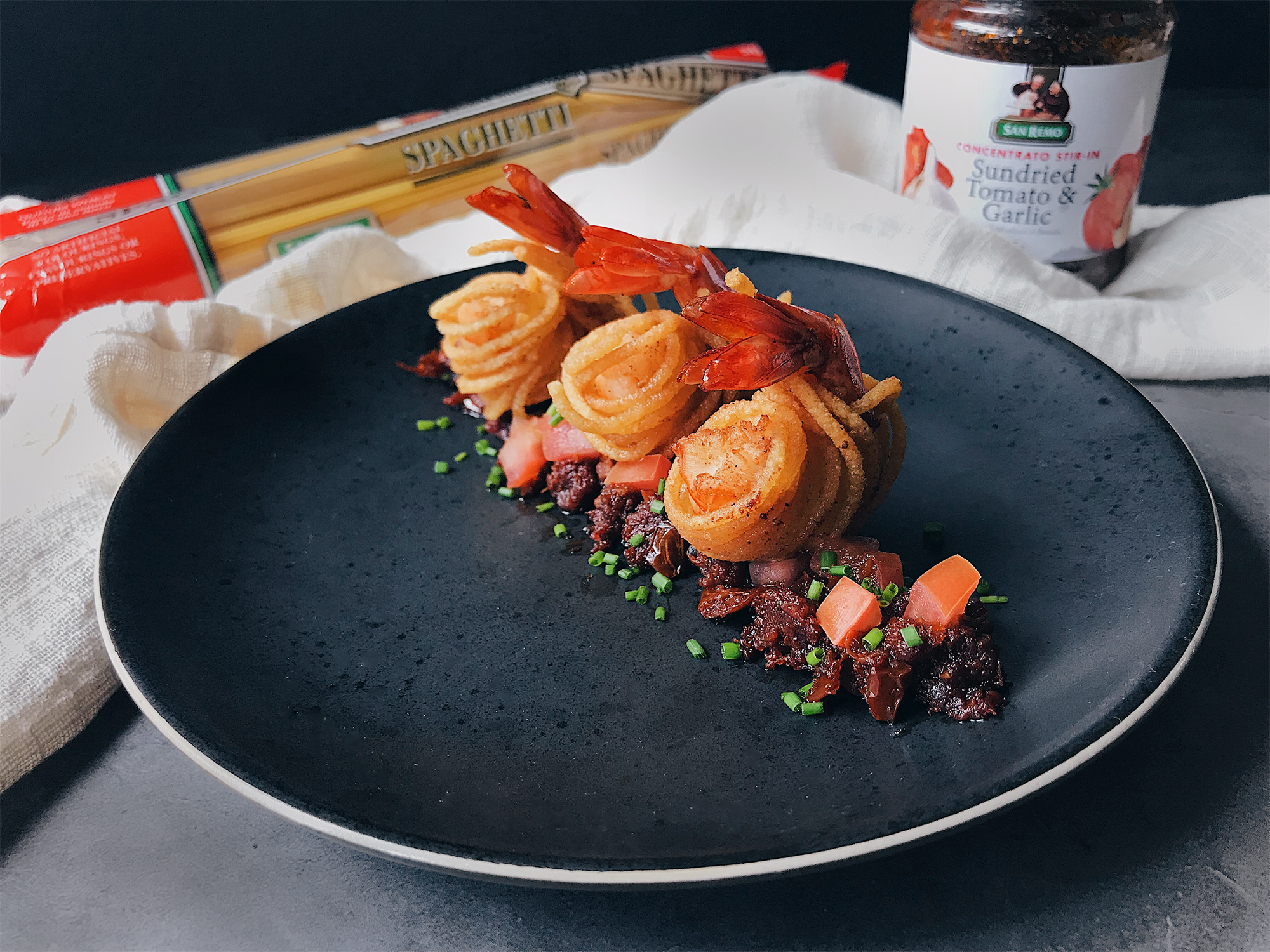 If done right (reminder: use larger prawns and thinner pasta), these prawn sarongs are amazingly crispy on the outside and juicy on the inside! The dish does require some patience (during the wrapping part) but the final product is well worth the effort. Initially doubtful of how deep-fried pasta would taste, I was a convert after tasting these prawn sarongs myself. Deep-fried pasta is actually really good and crispy! It's a pity I hardly see this dish being served in restaurants here in Singapore, otherwise I would probably order it quite often (provided the price is reasonable).
DIY: $3.44 (for 10 prawns)
Dine out: – (can't find any info)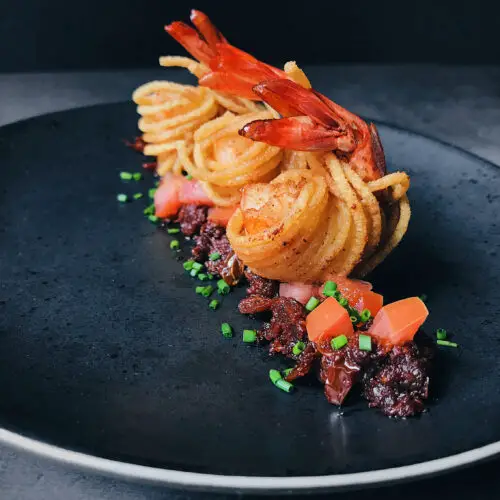 Prawn Sarong (Prawns Wrapped in Spaghetti)
Ingredients
10

large prawns

$3.125

80

g

angel hair pasta

$0.312

salt

to taste

pepper

to taste

30

g

pasta sauce
Instructions
Remove prawn shells, leaving the tail end untouched. Devein the prawns using a satay stick. Keep prawns in an ice water bath for 10-20 minutes prior to cooking. This helps the prawns to remain crunchy and juicy even after frying.

Meanwhile, bring a pot of water (with salt added) to a boil. Add angel hair pasta and cook till soft, around 3-5 minutes. Drain dry and keep aside.

Remove prawns from ice water bath and pat dry using paper towels. Season with salt and pepper (amount of seasoning depends on whether you are pairing the prawns with a sauce/dip). Place a couple of strands (8-10) of angel hair pasta together and carefully wrap them around a prawn. Do the same for the rest of the prawns.

Heat a pot of oil till hot, then deep fry the prawns in batches. Remove once pasta has turned brown. Drain dry on paper towels, then serve with your desired sauce.