As a kid, I hated onions. The sharp and pungent taste of onions, especially when they are not well-cooked, was off-putting. I avoided onions at all cost until one day, I ate a beef bowl (gyudon) at Yoshinoya. That was when I realised that onions could taste so amazing and I became a convert immediately. The sweet, caramelized onions were equally delectable as the stringy, savoury beef. The gyudon looks like such a modest dish but the taste is definitely exceptional. I haven't eaten at Yoshinoya for perhaps over 10 years and I was craving some gyudon. So I tried making some for myself the other day and I was surprised at how easy it was to make. One important thing to take note, though, is to use beef with fats. Nothing can be more disappointing than a beef bowl with dry, tough beef!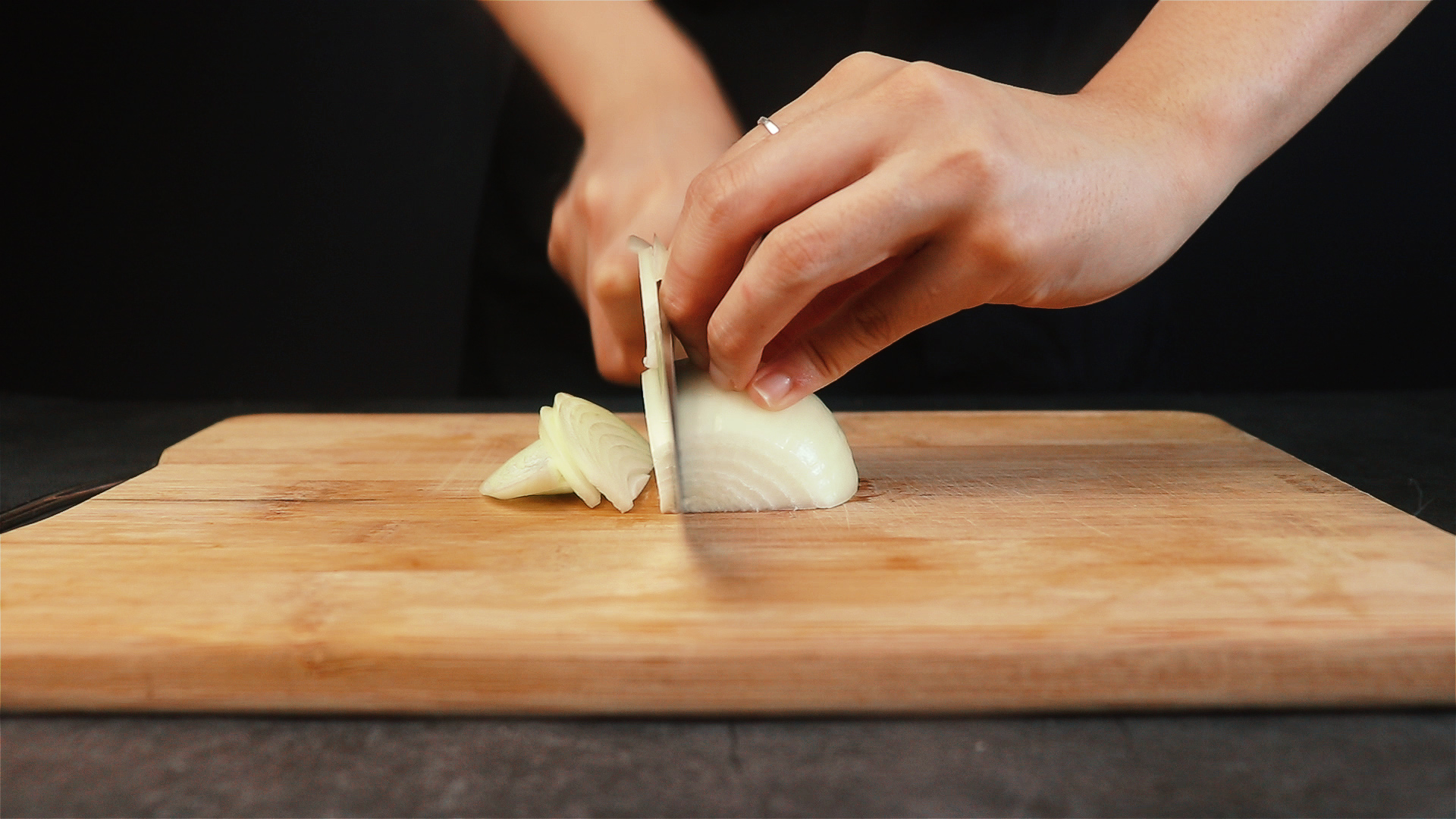 For 2 portions, you'll need 1 yellow onion. Cut the onion into slices.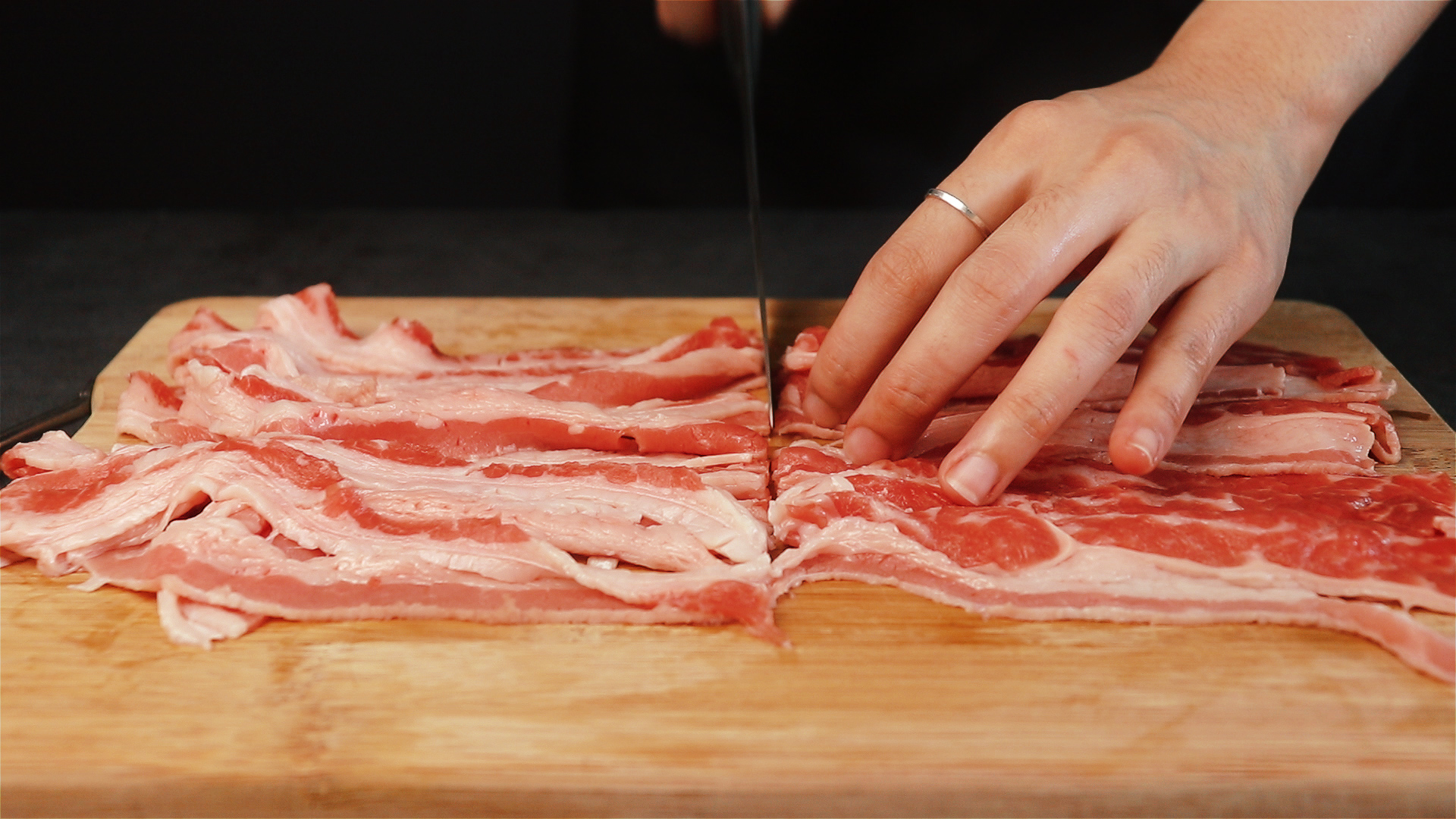 As I previously mentioned, do use beef with more fats. The more the fats, the more tender the beef upon cooking. Cut the beef slices into 2 if they're too long. I used about 230g of beef for 2 portions.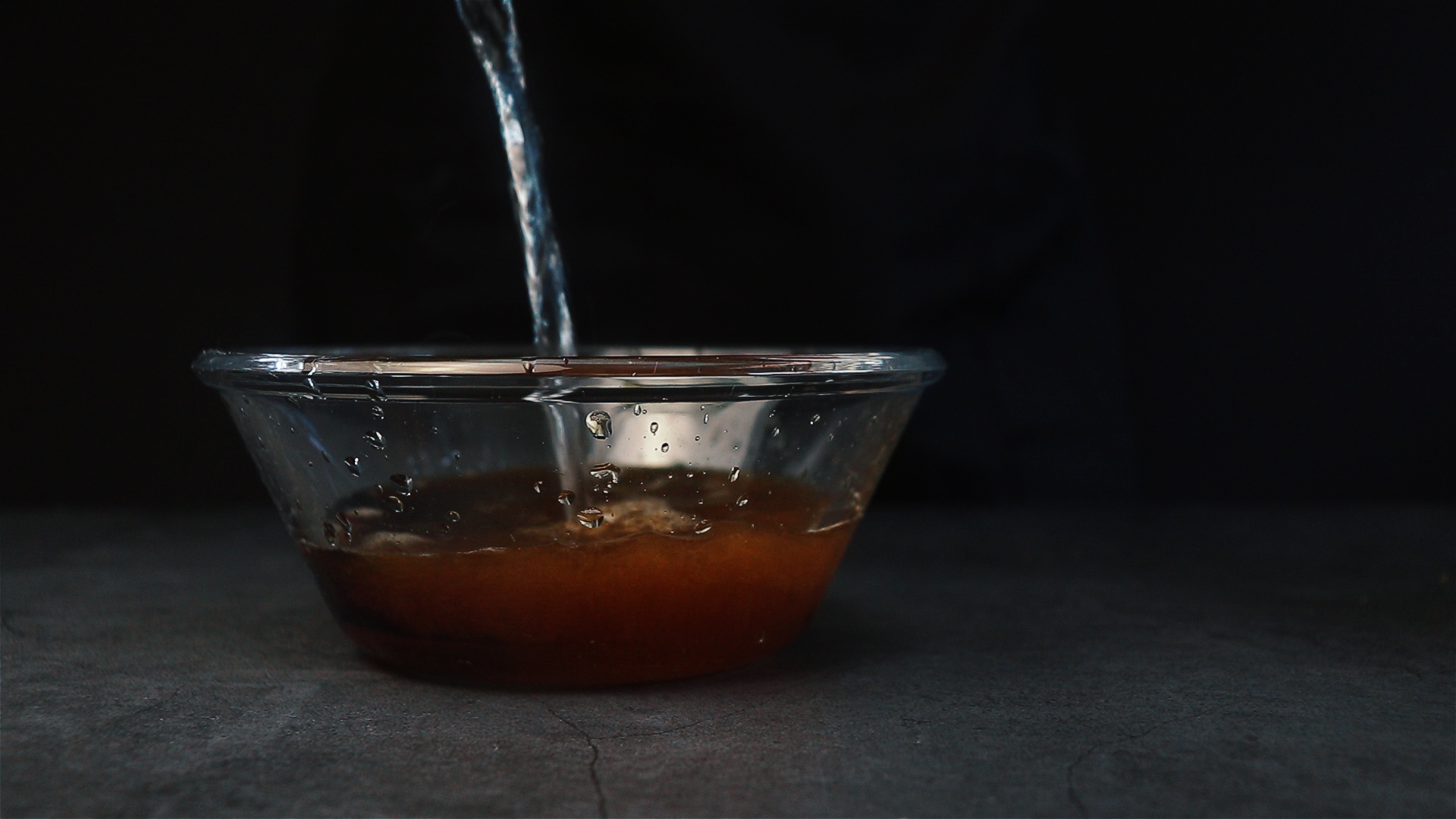 Make a sauce using soy sauce, mirin, sake, brown sugar and water. My sauce mixture is slightly sweet so you can add more soy sauce if you prefer something more savoury.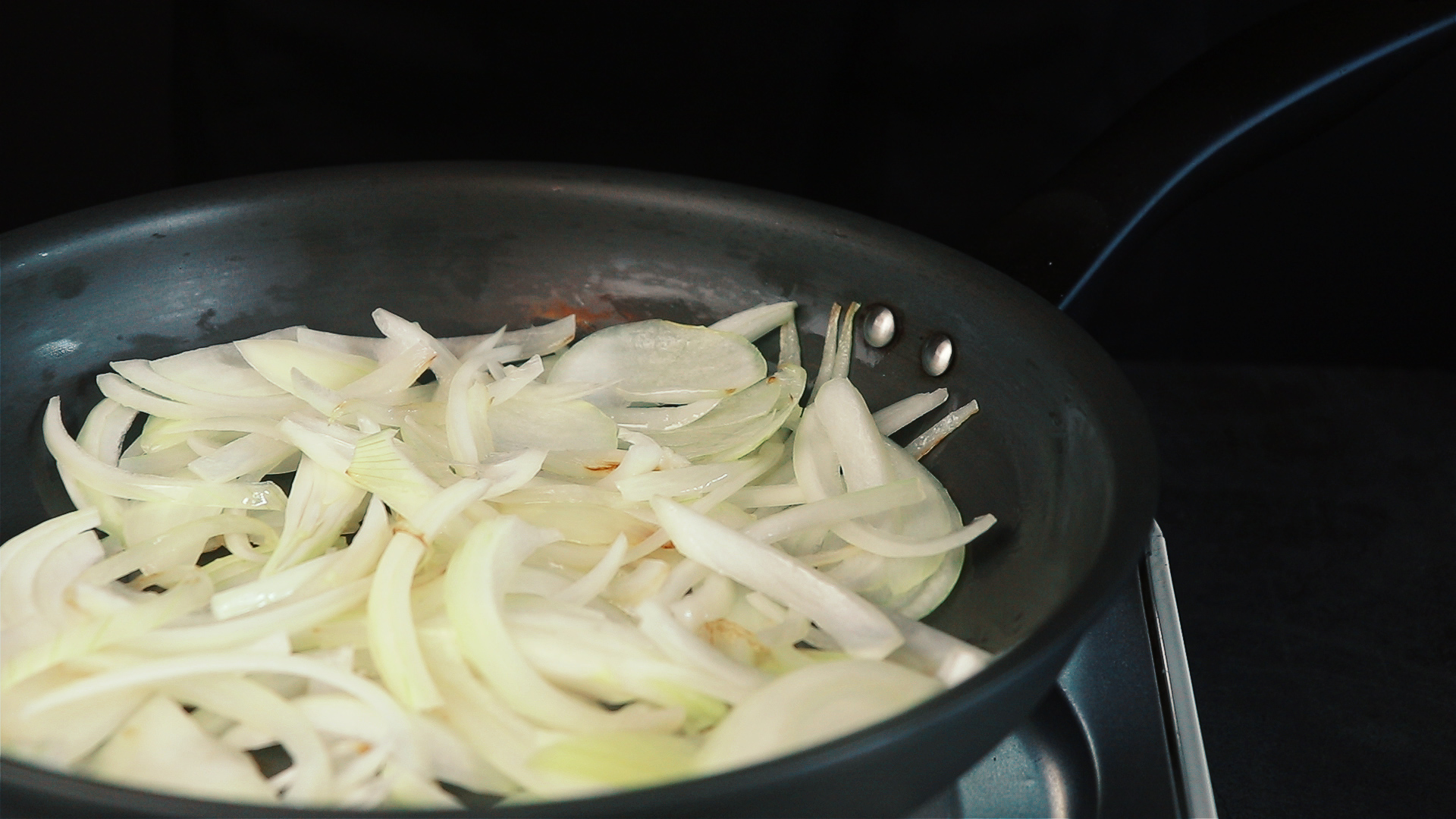 First, fry the onion slices in oil until they are slightly browned.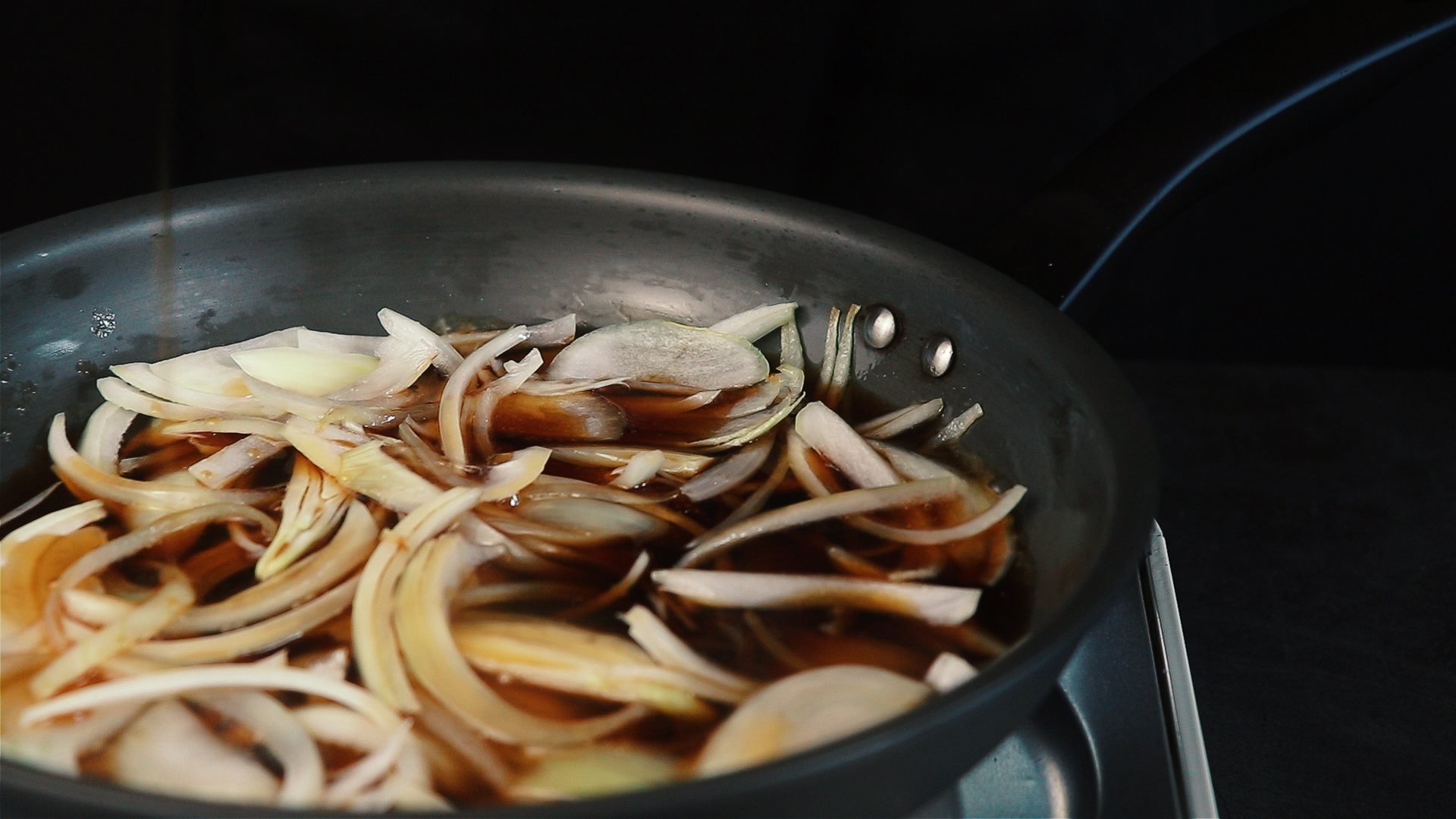 Add the sauce mixture into the pan and cover and cook until onions are tender.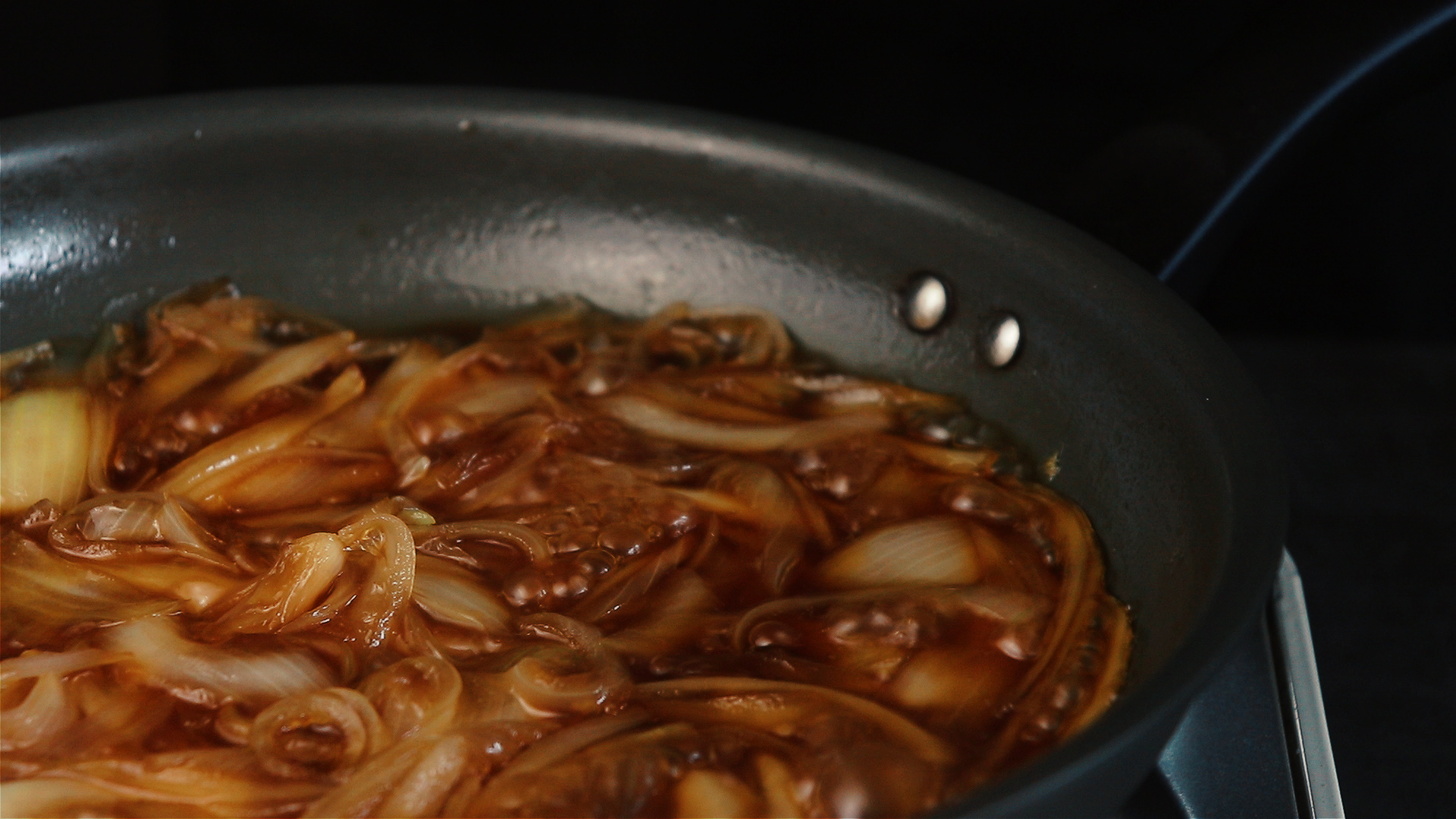 The longer you cook, the sweeter the onions. If you prefer the onions to be less sweet, just cook for a shorter time period.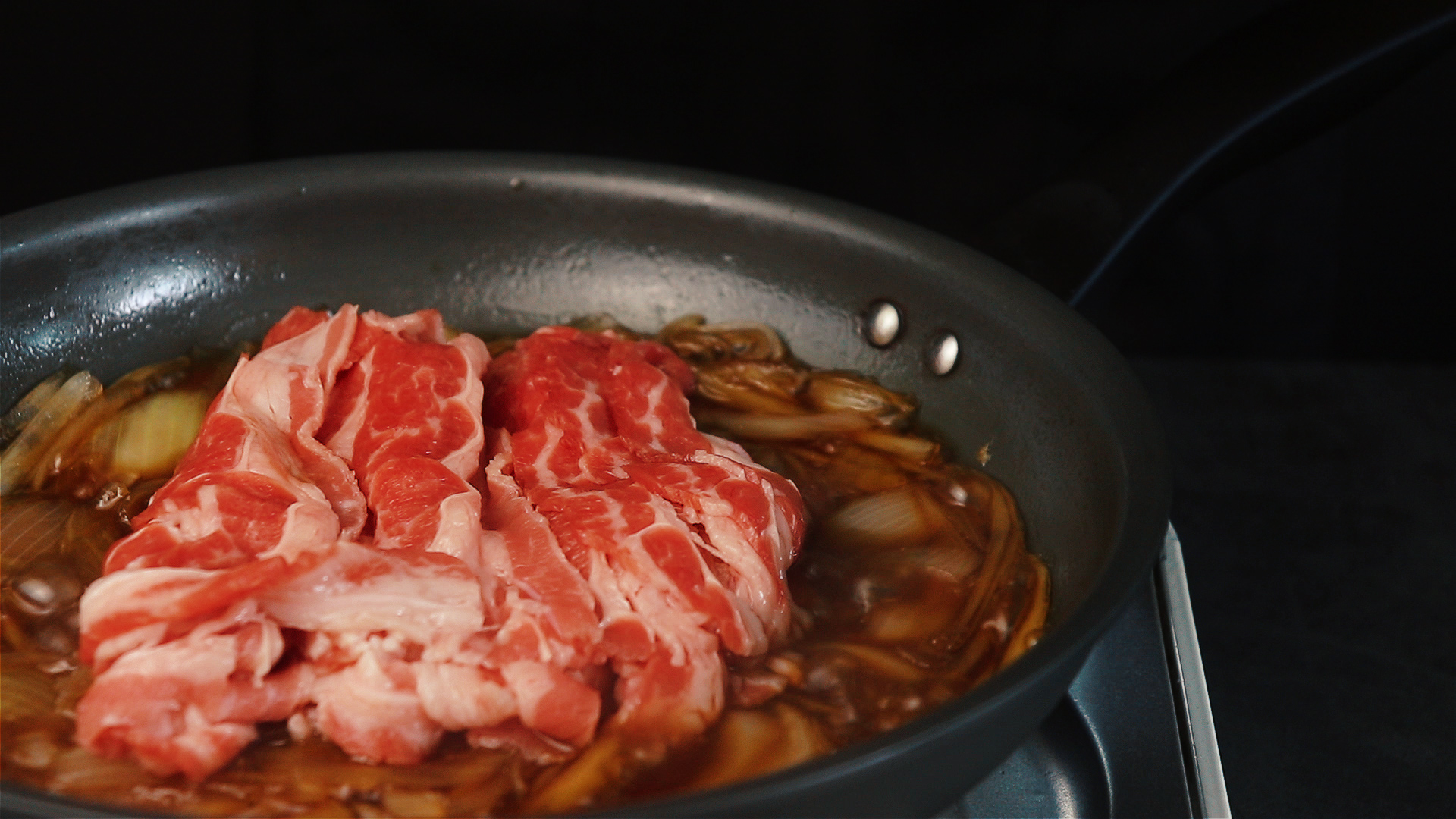 Add the beef and fry until the beef is just cooked through. Avoid cooking the beef for too long otherwise it will become slightly tough.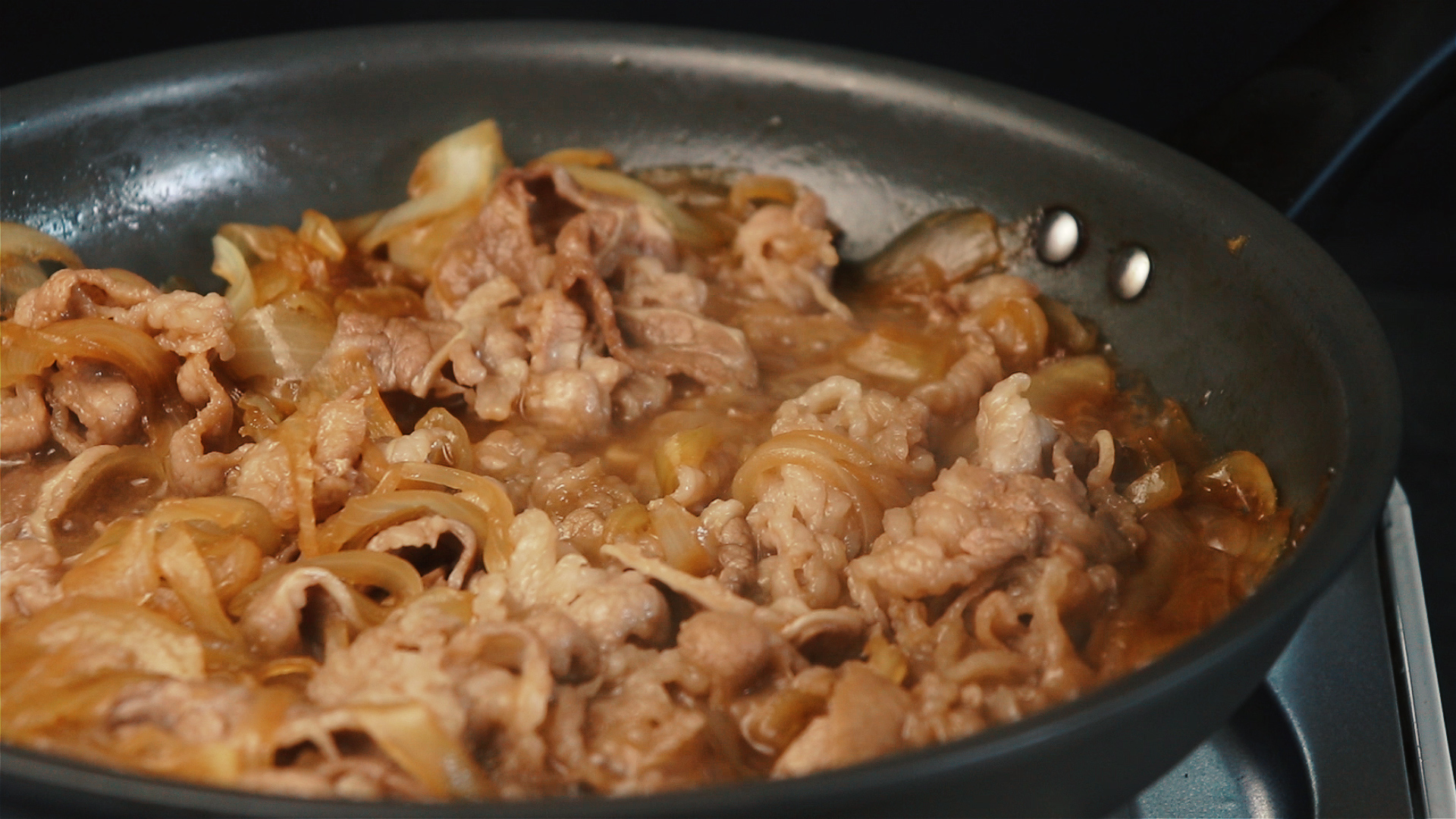 When the beef is no longer pink, it's ready!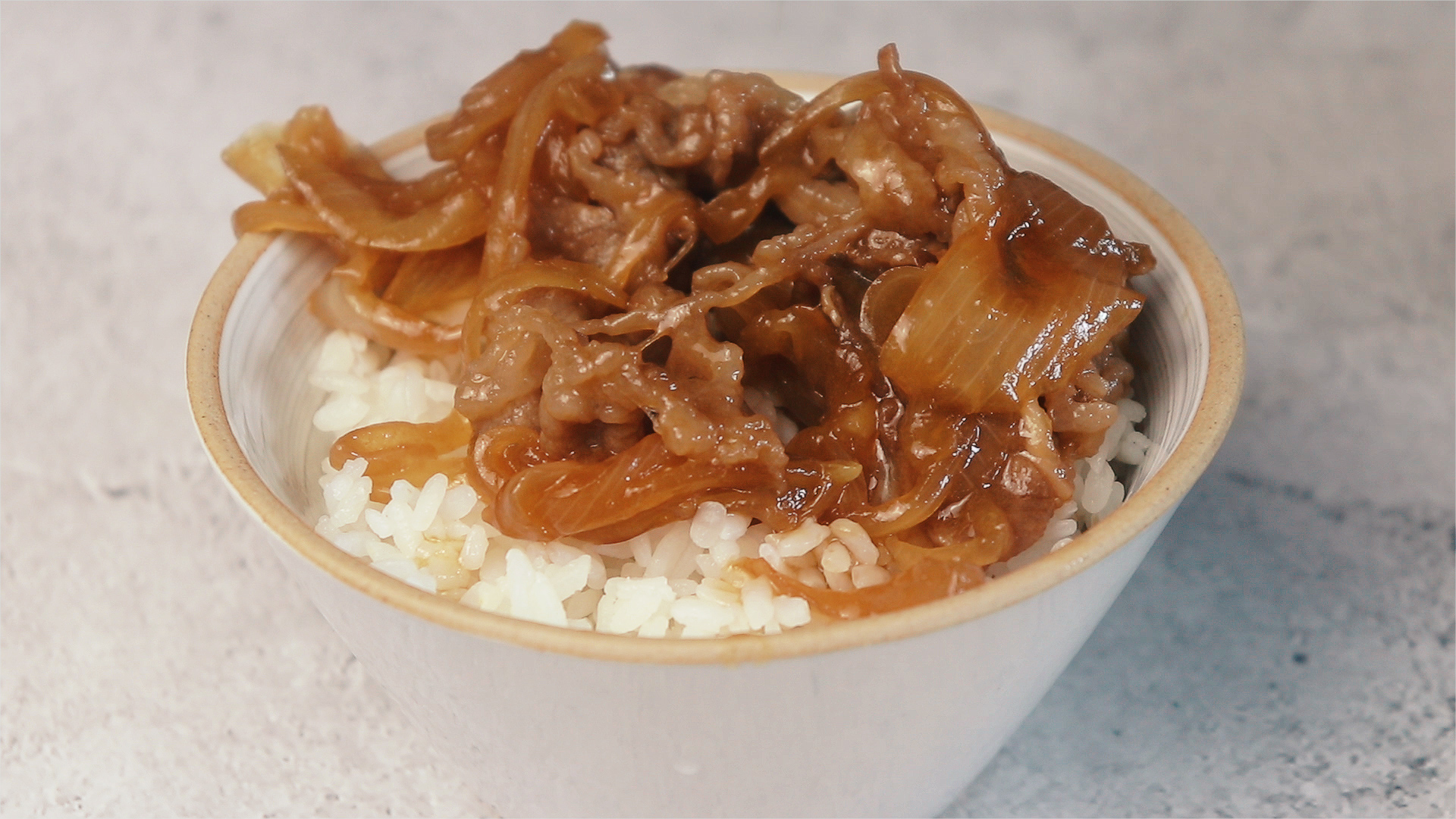 Scoop some yummy beef and onions onto a bowl of steaming hot Japanese rice. Drizzle some sauce and garnish with spring onions. You can even add an onsen egg if you like!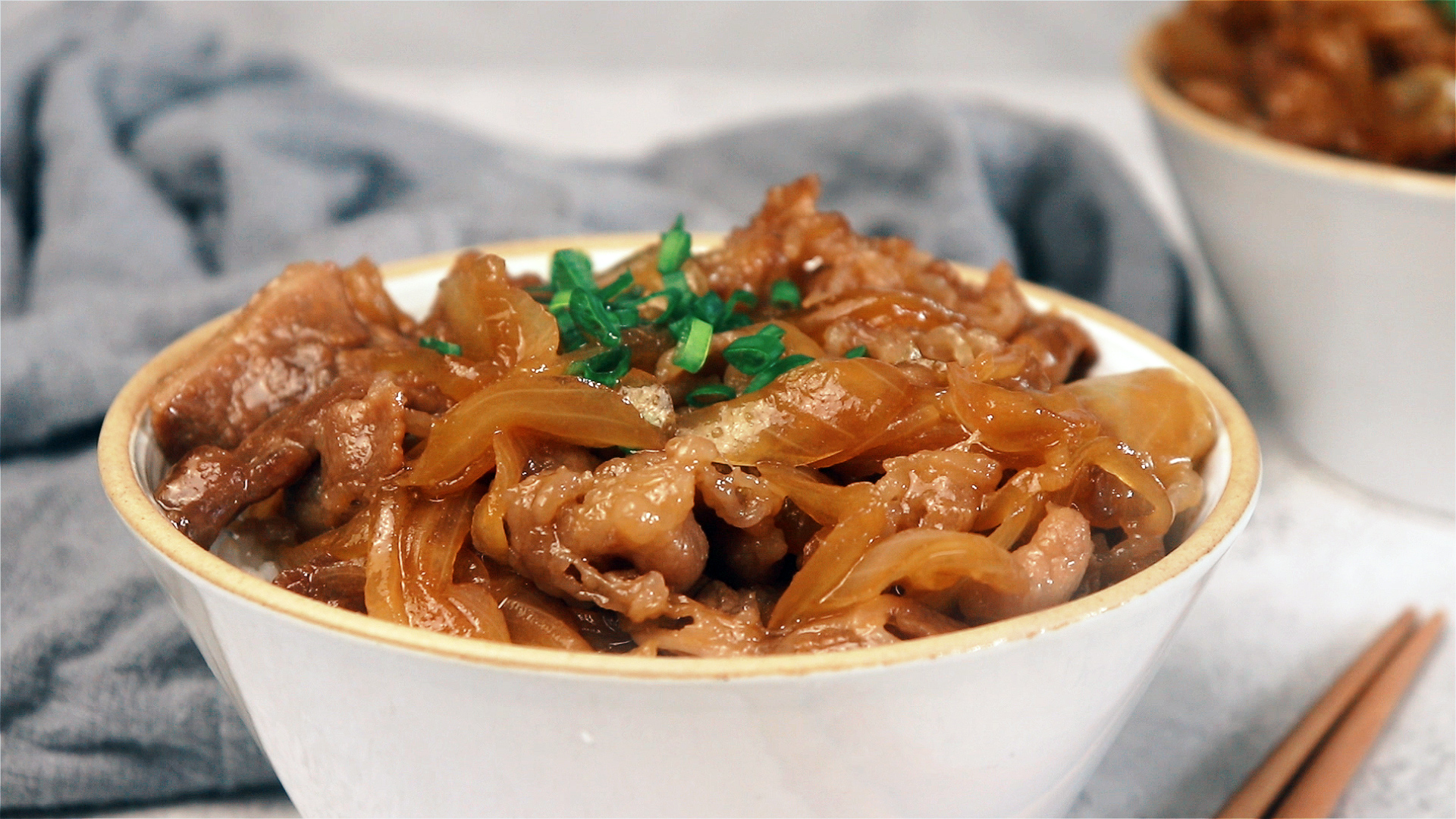 This bowl of beef rice is one amazing comfort food; it's probably my favourite Japanese dish. Gyudon is considered a fast food dish in Japan and is relatively cheap at around $5-6. If you have gyudon in Japanese restaurants in Singapore, though, you usually have to pay somewhere above $12. Even the price of the beef bowl in Yoshinoya Singapore has increased significantly over the years. I highly encourage you to make your own gyudon using this recipe because the final product is as good as, if not even better than, Yoshinoya's beef bowl! Plus, you get a lot more meat at a fraction of the price!
DIY: ~$4.20 (per serving)

Dine Out: ~$9 in Yoshinoya Singapore, ~$12+ in other Japanese restaurants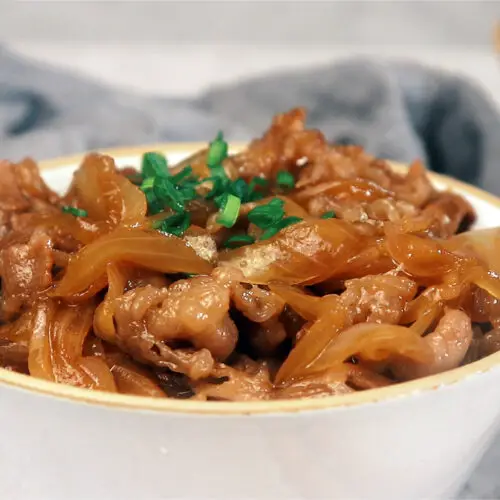 Gyudon (Japanese Beef Bowl)
Ingredients
230

g

sliced beef

with fats ($6.80)

1

yellow onion

sliced ($0.228)

2

bowls Japanese rice

cooked ($0.258)
SAUCE
3

tbsp

soy sauce

$0.252

2

tbsp

mirin

$0.30

2

tbsp

sake

$0.542

1

tbsp

brown sugar

$0.019

60

ml

water
Instructions
Cut yellow onion into slices. Cut beef slices into 2 if too long.

In a bowl, make a sauce mixture by adding soy sauce, mirin, sake, brown sugar and water. Mix well and set aside.

In a hot frypan, add 1 tbsp of oil and fry onion slices till slightly browned. Add sauce mixture then cover and cook until onions are tender. Add beef slices and fry until beef is no longer pink.

Scoop beef and onions over a bowl of steaming hot rice. Drizzle some sauce and garnish with spring onions. Enjoy.