Bak Kut Teh (肉骨茶), literally translated as 'meat bone tea', is a pork rib soup dish commonly found in Singapore and Malaysia. This peppery, refreshing soup is something I crave especially on cold, rainy days, but also enjoy on any other day. Bak Kut Teh also comes in a mellow herbal version, but I've always been in favour of the peppery version. At home, we always cook the peppery Bak Kut Teh, but never its herbal counterpart. Perhaps the longer list of ingredients was always the deterrent.
Recently I received a bottle of Huiji Waist Tonic, which is essentially a herbal tonic, so I thought it was the best opportunity to try making some herbal Bak Kut Teh. I only had to use 4 ingredients to get a comforting bowl of herbal pork ribs soup!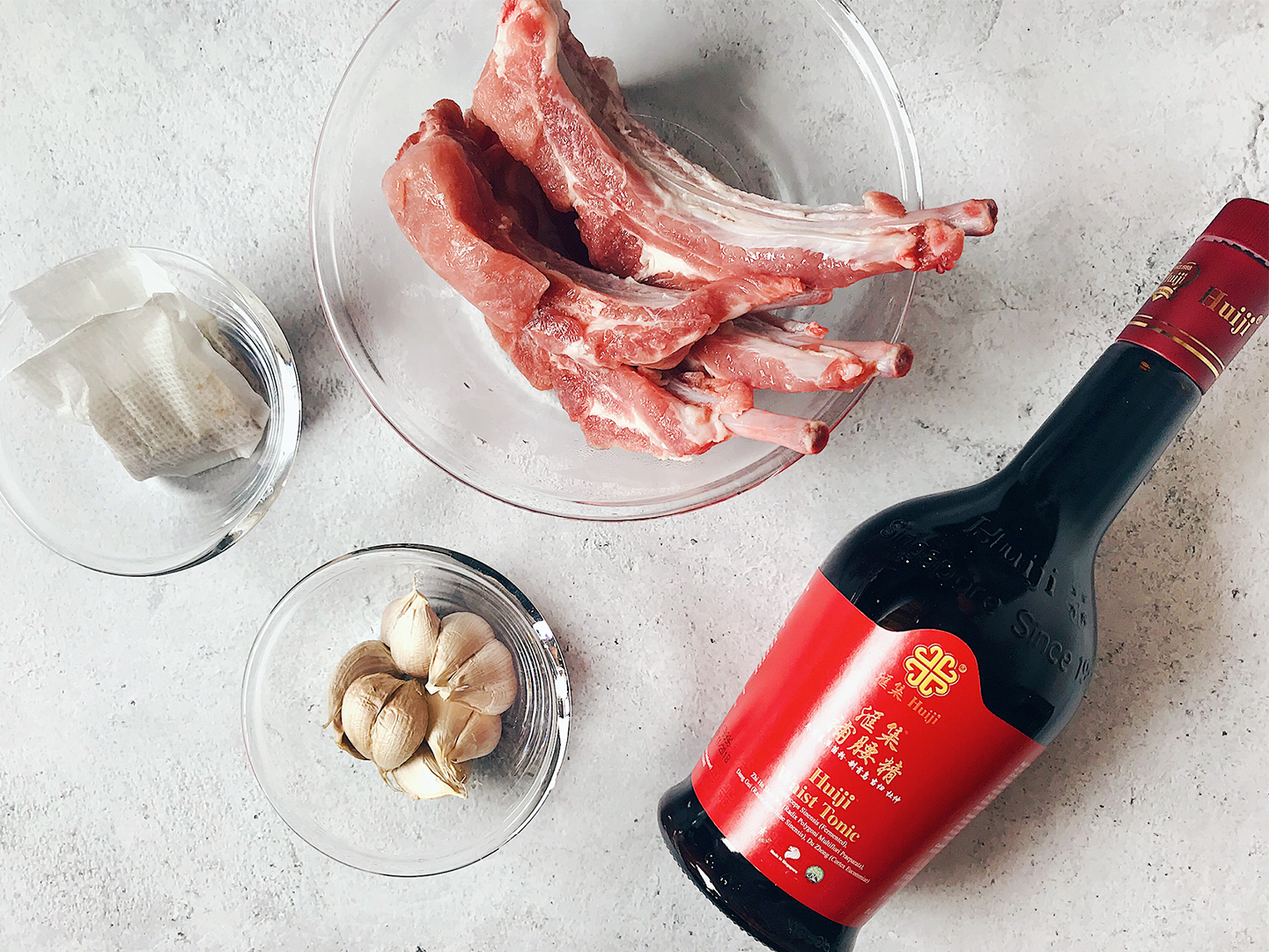 All you need are pork ribs (I used prime ribs instead, but in lesser amounts because they were the  last ones remaining at the market), Bak Kut Teh spice sachets, garlic and Huiji waist tonic.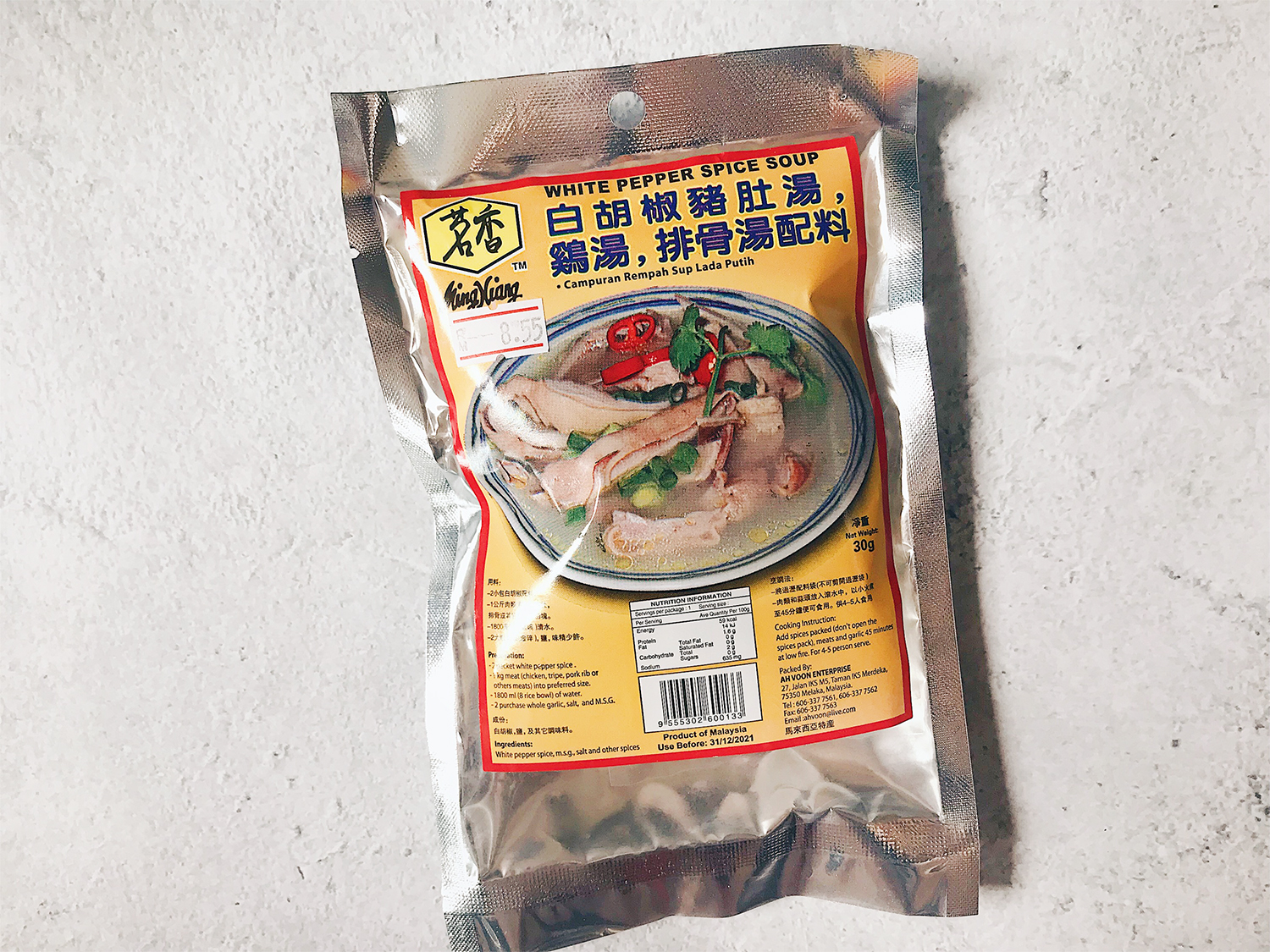 This was the Bak Kut Teh spice base that I used.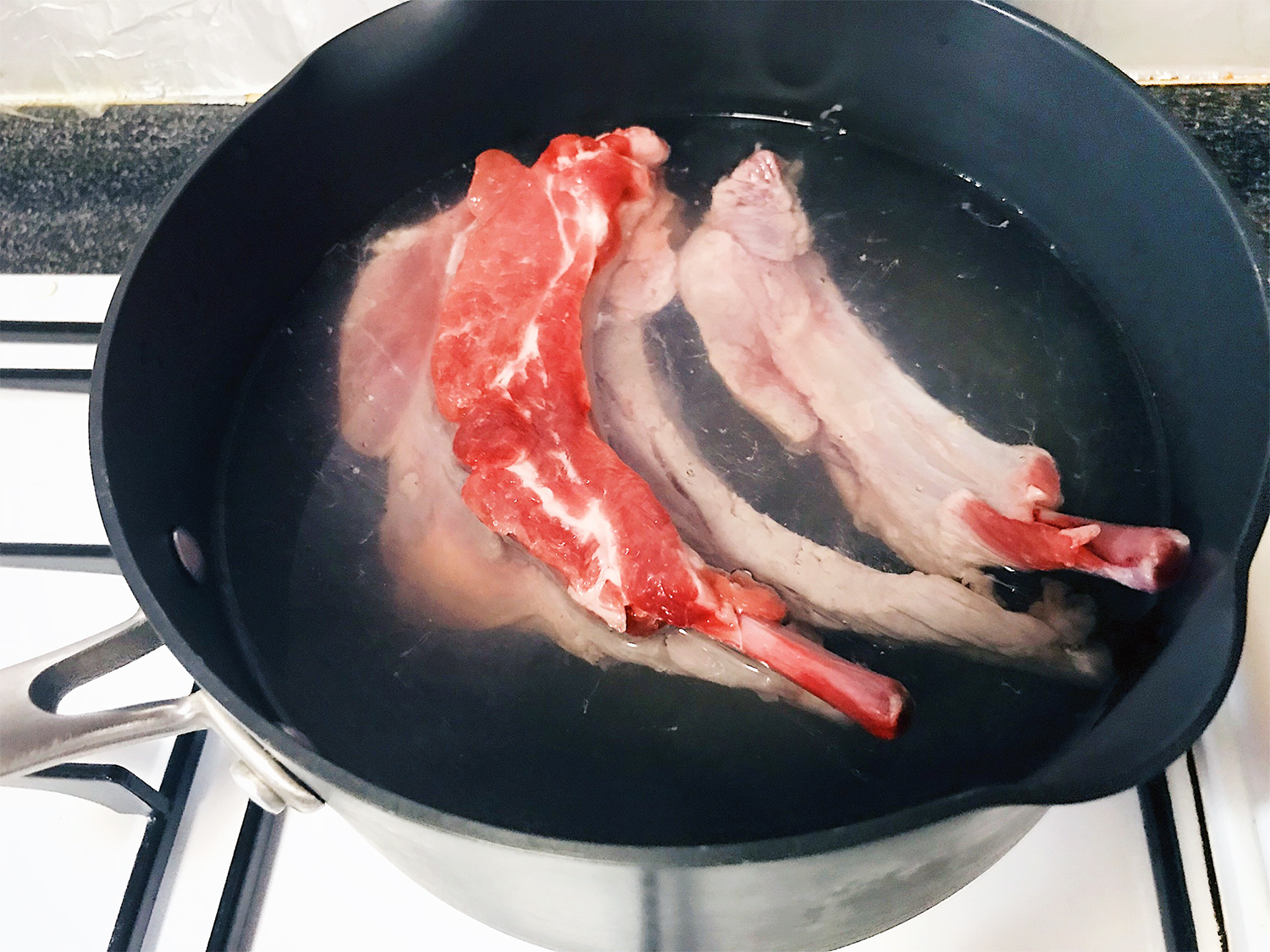 First, blanch the pork ribs to remove impurities. Then drain the water.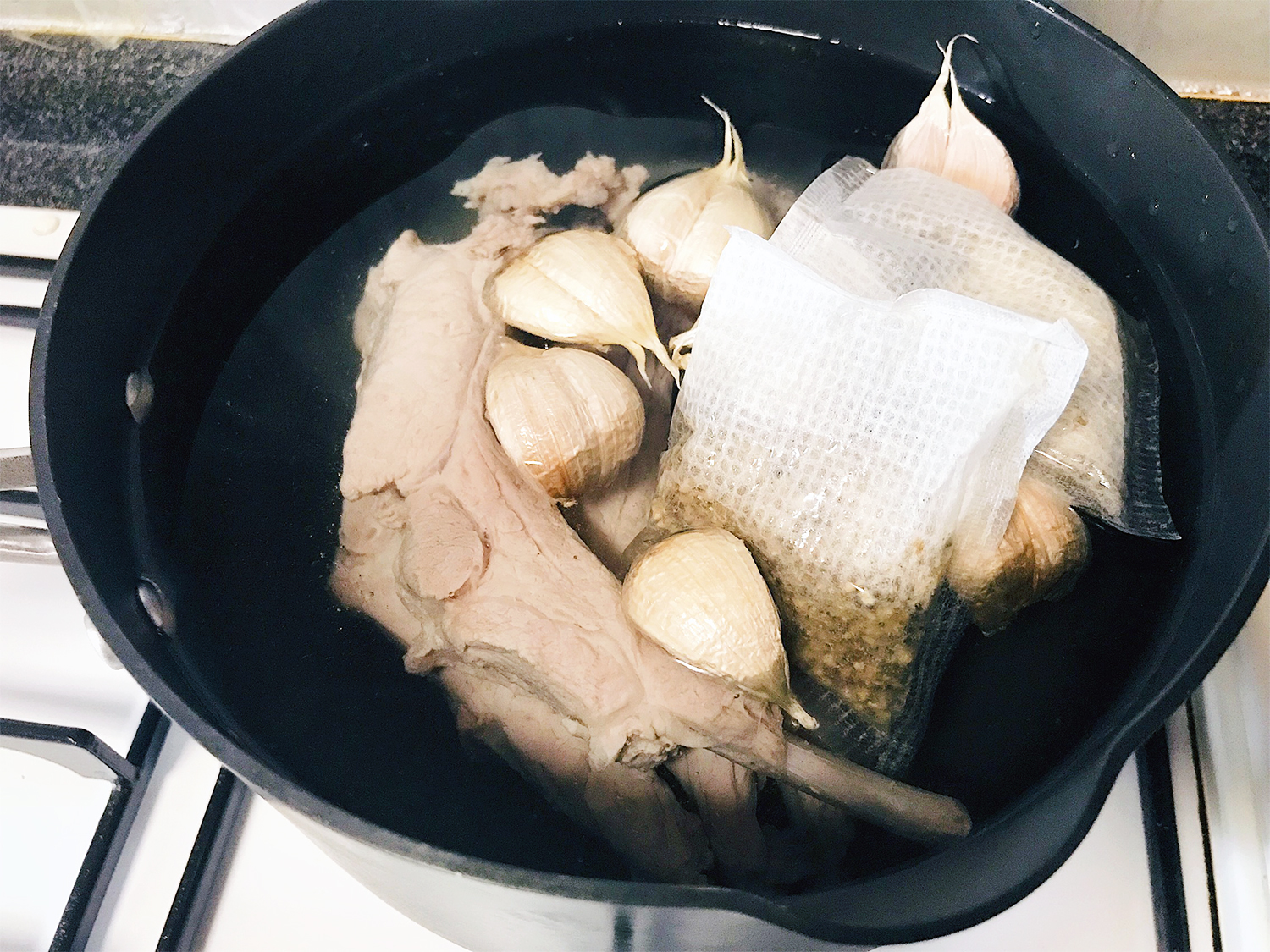 Fill the pot with water, garlic and Bak Kut Teh spice sachets and bring to a boil. Once boiling, lower the fire and simmer cook for about 45min to 1 hour until the pork ribs are tender.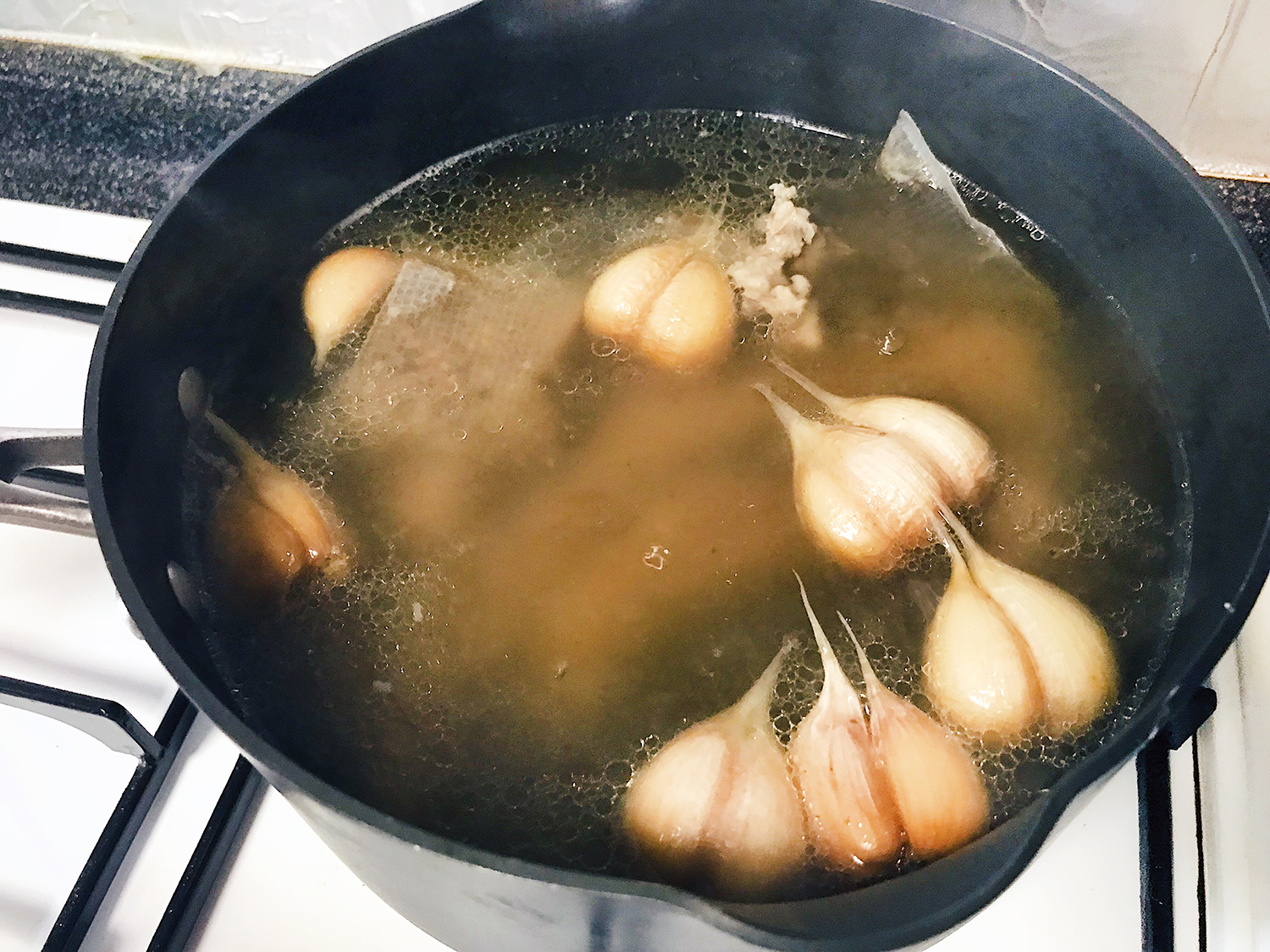 Once the pork ribs are tender, add in a suitable amount of Huiji waist tonic. I used about 60ml of tonic.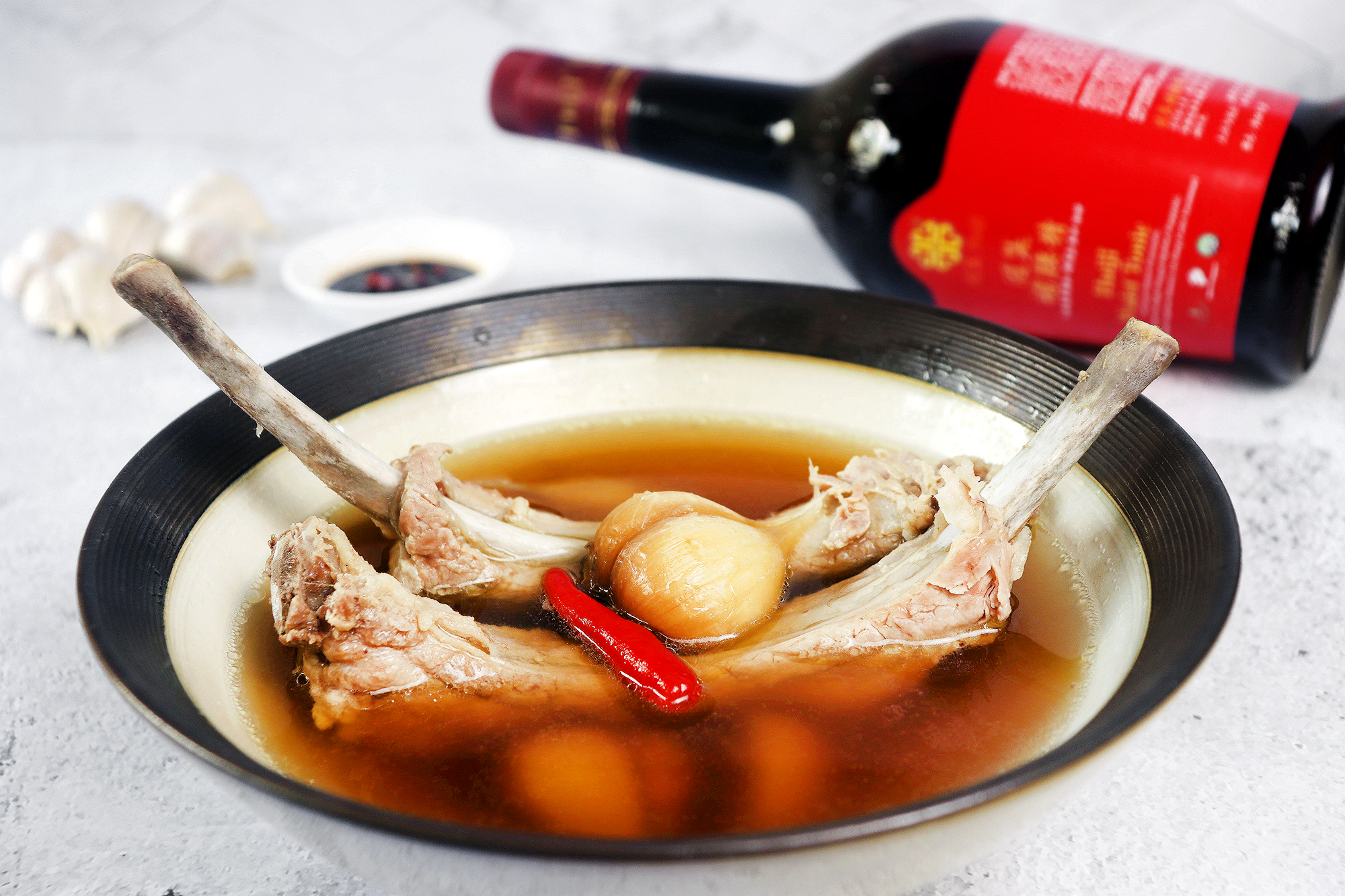 And you get herbal Bak Kut Teh with just 4 ingredients! This probably doesn't taste exactly the same as the actual herbal pork ribs soup, but it was equally tasty. I was expecting it to taste mediocre but it definitely surpassed my expectations. And I felt invigorated as I drank this herbal version of Bak Kut Teh!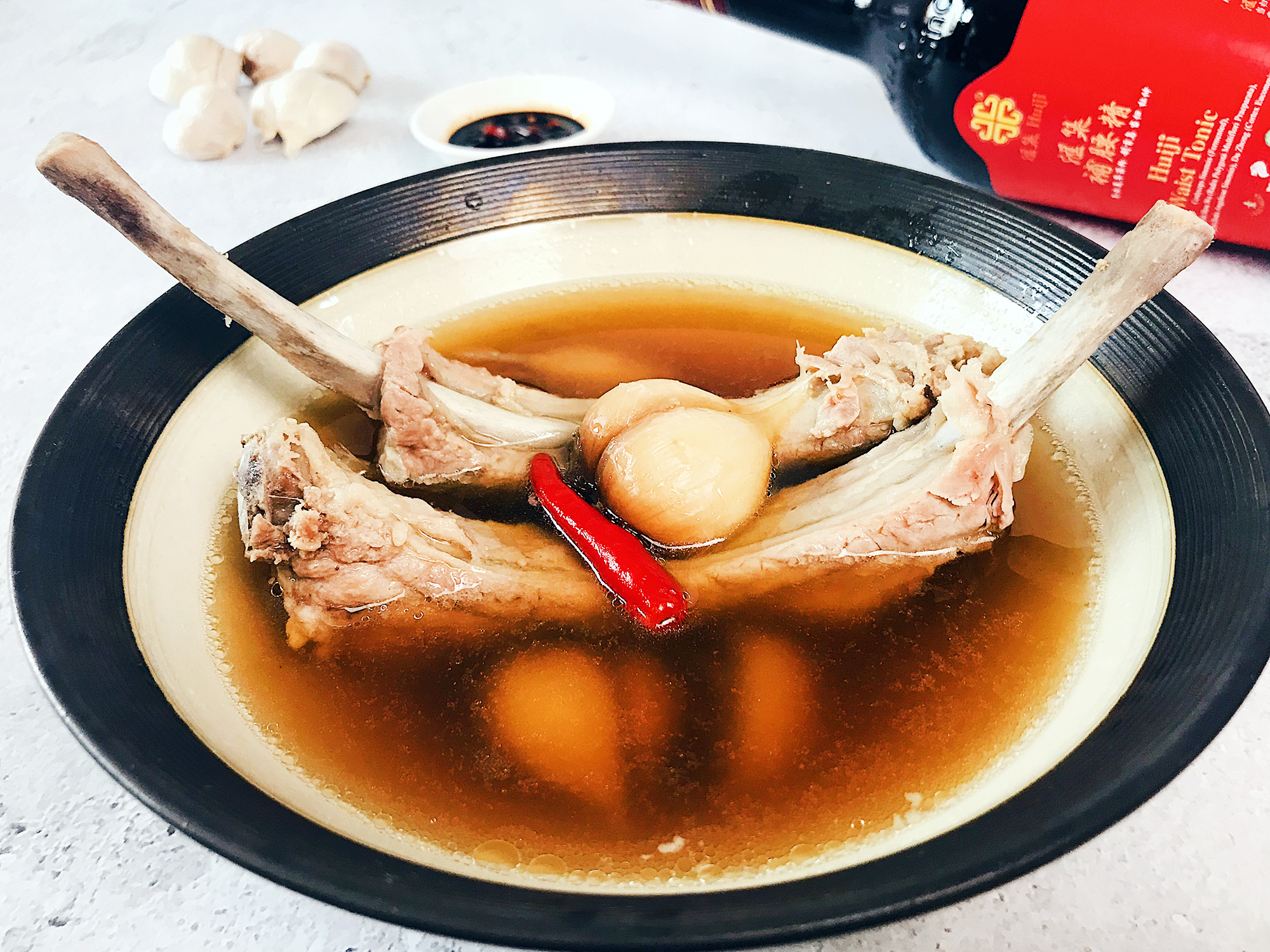 DIY: ~$5.26 per bowl (with prime ribs)
Dine Out: ~$6-10 (with normal pork ribs)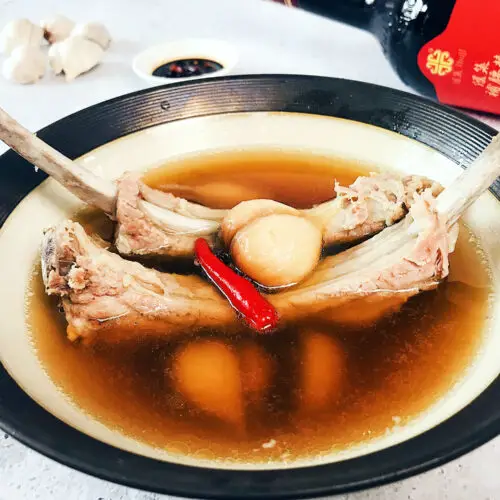 Herbal Bak Kut Teh
Ingredients
800

g

pork

prime ribs ()

2

sachets bak kut teh spices

$2.80

2

bulbs garlic

$0.392

1.80

l

water

4

tbsp

Huiji waist tonic

$4.25

salt

to taste
Instructions
In a pot of boiling water, blanch pork ribs to remove impurities. Drain water away.

Add garlic, bak kut teh spice sachets and water to the pot, and bring to a boil.

Once boiling, reduce to medium heat and simmer for 45 minutes to 1 hour, until pork ribs are tender.

Add Huiji waist tonic and salt to taste, and stir soup well. Serve with cut chilli padi and dark soya sauce.